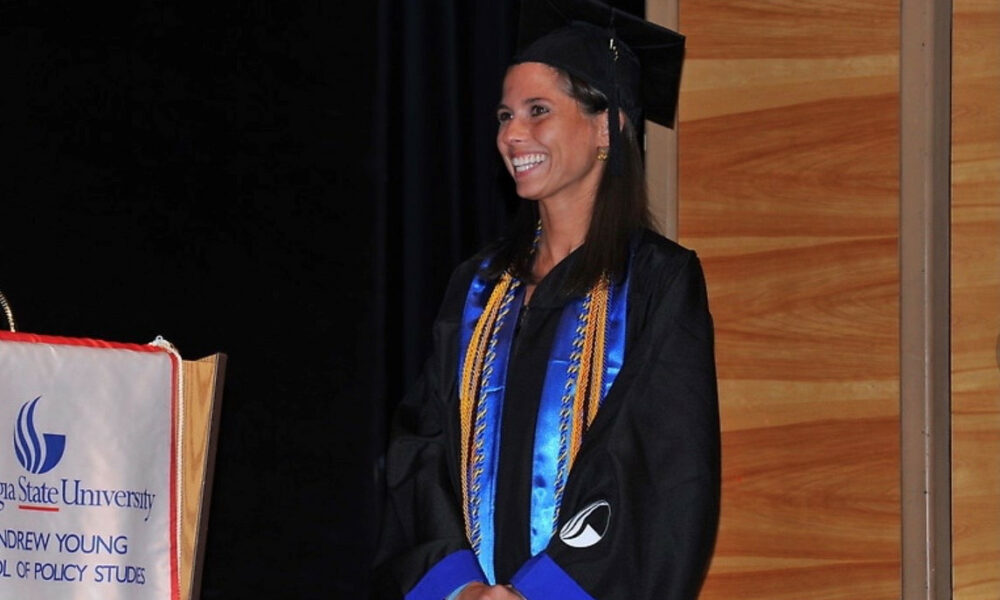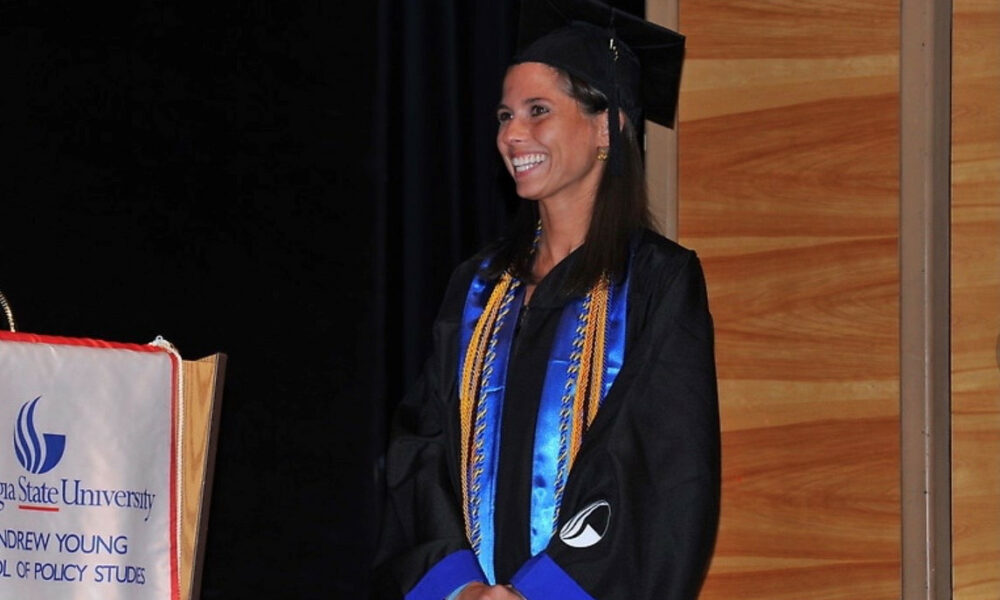 We are thrilled to be connecting with Shannon Low again. Shannon is a Licensed Master Social Worker (LMSW) and is also a content partner. Content partners help Voyage in so many ways from spreading the word about the work that we do, sponsoring our mission and collaborating with us on content like this. Check out our conversation with Shannon below.
Hi Shannon, so great to have you join us again. For folks who might have missed our earlier conversations, can you please take a minute to briefly introduce yourself?
Hey! My name is Shannon and I am a Licensed Master of Social Work going between the Atlanta and Savannah areas. I received my Bachelor of Social Work (BSW) degree from Georgia State University and my Master of Social Work (MSW) degree from the University of Georgia. I have worked in various fields of social work over the past nine to ten years, but found a passion for working with the foster care community six or so years ago. After working for both the Division of Family and Children Services (DFCS) and a private agency I ended up taking a leap of faith, so to speak, and branched out to start something independently and now run Great Heights Foster Care, a 501(c)(3) non-profit located in Atlanta.
Great Heights works within the Georgia foster care system, could you elaborate on what the organization's role is and what the true purpose of foster care is for those of us who may not know much about it?
Foster care is the system in which states take temporary custody of children and youth when it is deemed that they are not safe in the care of their current guardian(s). The department, referred to as DFCS in Georgia, is supposed to provide resources, services, and supports to the families so that they can reach a point at which their children can safely return to their custody and home. The important word to take away here is "temporary;" foster care is not a "gateway" to adoption. There are times when reunification is not possible and children are in need of an adoptive home or an alternate permanency option (and there are ways to work with these kids), but if someone chooses to foster or work in the field they need to be willing to support the reunification process and the healing of families!
Over the past few years Great Heights has served as a small non-profit Child Placement Agency (CPA) that provides care for children and youth while they are separated from their families of origin. This has allowed us to work with the state to train, assess, and certify individuals and couples as foster parents and place children and youth who have entered foster care into those family homes. While the children are placed in our homes we work with DFCS to manage the case and ensure the child's safety and well-being are met.
As a 501(c)(3) Great Heights uses its platform to raise awareness, partner with others, and provide items and gifts to children and their families.
What is Great Heights currently up to, does anything look different since the onset of the pandemic?
As have many non-profits, Great Heights has felt the financial burdens of the pandemic. With so many people impacted financially and other causes requiring attention (rightfully so), monetary donations, our primary source of income, have been down. Our annual Golf Tournament has been cancelled twice, and the ability to be out and about sharing information has been limited. On top of this we have found the rate at which we were building our foster parent base decreased when individuals started having to navigate a new normal. Due to all this we are changing some of Great Heights' objectives and while we will continue to be a resource for foster families, provide items for children in care, and spread awareness, we will no longer operate as a Child Placement Agency and will solely work in our capacity as a 501(c)(3) charitable organization. We will primarily focus on providing support to the families most in need: those working to maintain or regain custody of their children. If mom needs a crib in the new apartment she secured, we're on it. If a new, safe, and sturdy car seat means a child will get to daycare safe and sound, we will help. Brother and sister grow an inch this year? We've got clothes! Working through the child welfare system is stressful; reunification, while exciting and joy-filled, is overwhelming, so we want to come alongside families and those working with them and say, "How can we help? How can we reduce some of the stress?" Reducing stress, reduces the likelihood of further abuse and that keeps kids out of foster care.
How can the public help? Do you have specific projects going on at this time?
Donations are always helpful and MUCH appreciated! More information can be found on our website: www.greatheightsfostercare.org
However, we know that is not feasible for everyone so one thing that would be awesome is for people to help us with one of our latest initiatives. We recently joined Purposity with the hope of better supporting families of origin during the reunification process. Purposity is an app that will allow us to launch a page on which we can post needs families may have (i.e. school uniforms, socks, car seat, etc.), but we can't launch until we have a minimum number of followers. Following is totally free and does not require you to purchase anything, so it would be awesome for people to go follow "Great Heights Foster Care" after downloading the "Purposity" app on their iOs or Android device.
Alright, so before we go, how can our readers connect with you to learn more and show support?
Follow us, we'd love to have you and we are getting ready to make some announcements and get our accounts busy again!
Instagram @greatheightsfostercare
Facebook @greatheightsfostercareinc
Contact:
Phone: 770-334-9373
E-mail: office@greatheightsfostercare.org
Website: www.greatheightsfostercare.org
Contact Info:
Image Credits
Image of Shannon: GSU School of Social Work 2013 Graduation Photographer
Suggest a Story:
 VoyageATL is built on recommendations from the community; it's how we uncover hidden gems, so if you or someone you know deserves recognition please let us know 
here.