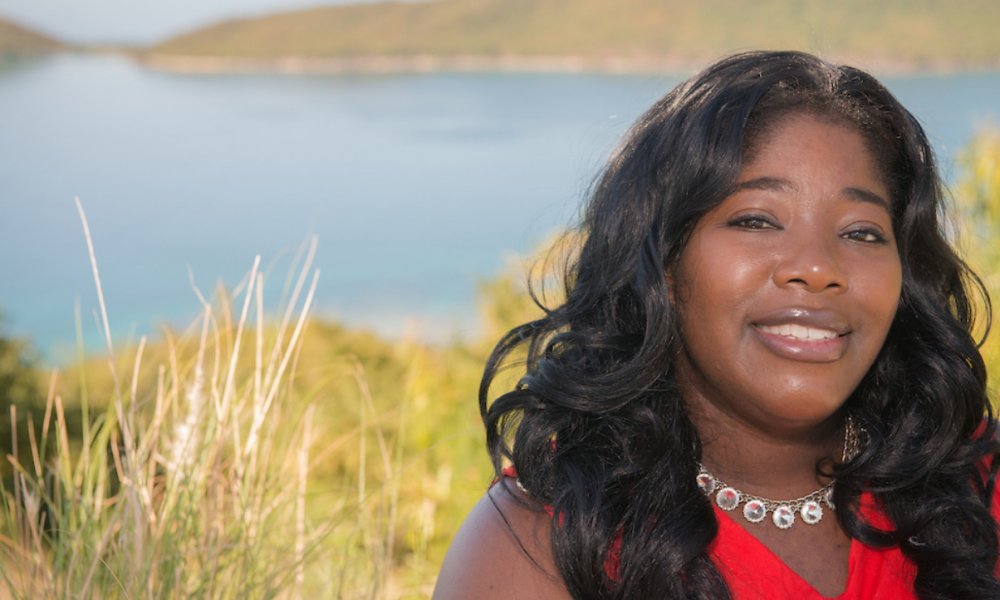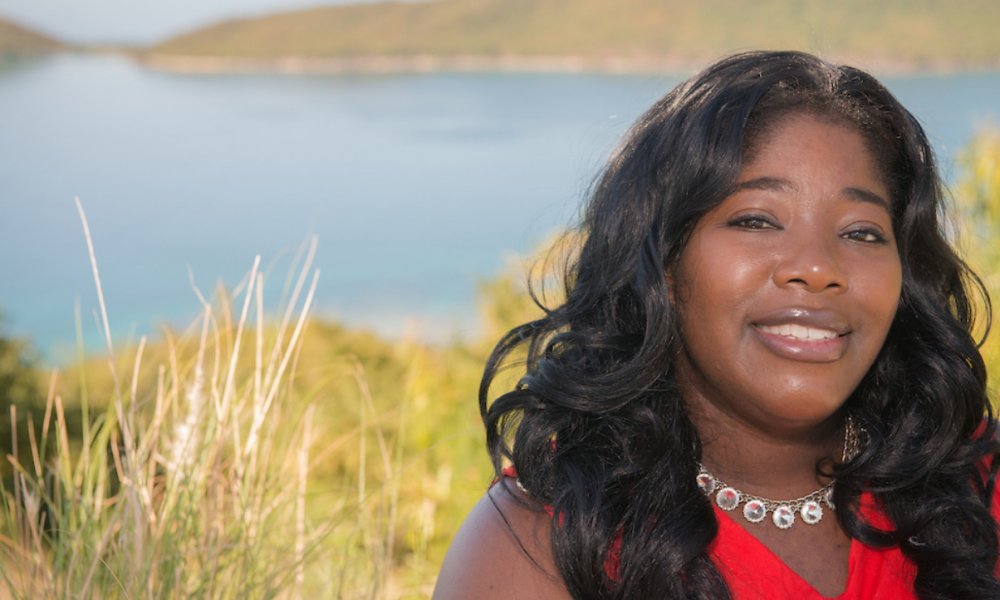 Today we'd like to introduce you to Sharmon Monagan.
Sharmon, can you briefly walk us through your story – how you started and how you got to where you are today.
Growing up, I had a very happy, carefree childhood. I lived in the suburbs with my parents, Mr. & Mrs. Sherman and Beatrice Swinney. We were not rich but solidly middle class. I had no want for anything. By the time I reached high school, unlike many of my classmates, I had no idea what specific career path I wanted to explore. However, I did know I wanted to be a good wife and mother. That was the most important thing to me!
After my freshman year of college, I decided to join the Navy and shortly thereafter, I got married. When I got pregnant with my first child, I decided to leave the Navy. Two years later, I had my second child. For the most part, I was a stay-at-home mom during my kids' early years. At times, I worked menial third shift jobs. However, I knew that there was more meant for my life, but I was not sure what it was. So I finished college and served in the Georgia Army National Guard.
During 2003, I experienced many life changing events. While I was working on my Master's Degree, my mother and my aunt were terminally ill. My 5 year-old son was experiencing extreme difficulty with his asthma and meningitis, and we were in and out of the hospital. And to top it off, I was going through a divorce. The thing that I wanted most growing up, to be a good wife and mother, had fallen apart, or so I thought. Then both my mother and my aunt died. It was the most difficult thing I had ever experienced in my life! It completely changed the course of my life. Without my mom being here, my foundation felt like it crumbled beneath my feet. 2003 was the year from hell, but it forced me to rethink, regroup, and resume my new life – single and without my mom.
I eventually completed my Master's Degree and began teaching college-level courses. It was my dream career and the flexible schedule was a perfect fit for my new family dynamics. I absolutely love teaching! One of my directors once said "If you can't learn from Ms. Monagan, it's because you choose not to." Teaching is my passion. I have taught every level of higher education – continuing education, technical college, college, and university. I have taught every type of student – traditional college students, senior citizens, working adults, ESL students, students with various disabilities, as well as other professors.
I went on to work on my doctoral studies. During this time, I published my first books and journal articles. I presented research at several conferences nationwide and was invited as a guest on many discussion panels. I realized in addition to teaching, I also enjoy training, writing, and public speaking.
One of the principles I instilled in my kids was they could go anywhere in the world after their high school graduation. I wanted them to know they did not have to live near me or each other to prove their love for one another. I explained to them that no matter where they were, I would be able to get to them if necessary; but most importantly, God was already there. Then it hit me that this principle applied to me as well! After my youngest child graduated from high school, I moved to Puerto Rico and lived my best beach life! I taught my classes online. I would wake up on my own. No alarm clock! I would spend the morning posting information for my classes. No sitting in traffic to go to work. I would spend my afternoons on different Caribbean beaches with gorgeous white sand, fluffy clouds, crystal clear blue waters, and tall palm trees.
And my evenings would be spent having drinks, laughing, and enjoying the rhythm of drums and dancing with friends. I finished and successfully defended my dissertation for my Ph.D. to become Dr. Sharmon Monagan! My young adult kids were doing well back in the states. Life really could not get any better!
Great, so let's dig a little deeper into the story – has it been an easy path overall and if not, what were the challenges you've had to overcome?
In 2016, my life took another dramatic turn for the worse, which proved to be a pivotal point in my life. I returned to the States in February 2016 to check on my dad. He was complaining about stomach pain, and it was not like him to complain. I took him to the doctor and they found nothing. I went back to Puerto Rico only to return to the States a few weeks later in March. My dad was still complaining about stomach pain. I thought that I could use this trip to not only take my dad to the doctor again, but also get my check-ups- doctor, dentist, etc.
My dad was diagnosed with stage 4 pancreatic cancer on Monday, April 4th. The very next day, I was diagnosed with stage 1 breast cancer. I had already lost my mom to cancer in 2003. Now my dad and I had to fight this battle at the same time. I didn't have time to be sad or worry. I felt like I immediately went into action mode. One of the worse days of my life was the day we sat down to tell my kids this news. How was I supposed to even start this conversation? They were hysterical. That day was traumatic for all of us. They had to find their inner strength to get through this and help take care of my dad and me during this period. It was a really hard time for them.
The doctors initially said my dad only had a few weeks to live. He lived for over a 1 1/2 years. He passed away December 23, 2018, the anniversary of the day we buried my mom back in 2003. I believe God allowed my dad to have more time so that he could see that I was ok.
It was a tough period. I had three surgeries within four weeks. After several appointments and treatments, I ended up having a total of seven surgeries within 2 years. However, I am cancer free now!
I learned some critical lessons during this time. As my mom's only child, I was raised to be independent, not to rely on anyone and be self-sufficient. During this tough period, I had to put pride aside and I learn to ask for help. I had to be clear with people that were willing to help exactly what my needs were. This is a great lesson for life and in business. You can't do it all alone. No one gets to any level of success without some form of help from others. People can't help you if they do not know what you need help with. So many people complain and say they do not have any support, but they don't ask or they aren't clear about their needs.
This period also showed me how strong and resilient I was. I didn't have the luxury to go through this period without working. Even after my surgeries, I would still have to teach my classes, albeit online. I also wrote two more books during that time. I was really hard on myself because I didn't feel like I had accomplished very much. My friends would often remind me of how much I actually accomplished and sustained- I taught my classes, took care of my dad, had multiple surgeries, and had written two books, all during this time period!
Sometimes, we don't know how resilient we are until we are challenged by different struggles and obstacles in life. I also learned the lesson of gratitude. I was grateful for God's grace, life, health, good kids, great support, a job, health coverage, and so many other things. We all go through struggles in life. It's not what you go through that matter most; it's your attitude that often determines how you will get through it. Gratitude takes practice and gratitude builds upon itself. Find reasons to be grateful. I'm grateful for this one donation. I'm grateful that someone listened to my music track. I'm grateful for this one sale. Even in the midst of hardship if you have gratitude in your heart, God will continue to provide other moments and things for you to be grateful.
We'd love to hear more about your work and what you are currently focused on. What else should we know?
Out of my grief of losing both parents, I had to find something that gave me new life and purpose, . I needed a new purpose. So I started The Swinney Foundation in honor of my parents. My mom was from Eatonton, Georgia, a small town southeast of Atlanta. Growing up in Eatonton, all she knew was that after high school you got a job at a factory or you joined the military. She believed in people getting skills to become work ready quickly. My dad, from the historic Old Fourth Ward in Atlanta, wanted to go to college but never had the opportunity. The Swinney Foundation provides scholarships to single-parent students at Georgia Piedmont Technical College who are working on a certificate or an Associate's Degree. Working on the Foundation and ensuring it is successful has given me a purpose and greater focus rather than focusing on grief.
This Fall, the Foundation, through Georgia Piedmont Technical College, awarded its first scholarship to Lakesha Klein, a remarkable, driven young lady. My goal for The Swinney Foundation is to continue to create positive, life-long impacts on others' lives, in addition to honoring my parents. For this, I am extremely proud!
We are currently fundraising for the Spring 2020 scholarship. See the link below to find out how you too can be a contributor to this great cause.
In addition to the work for the Foundation, Swinney Monagan LLC incorporates my published books, training, and mediation/conflict resolution consulting. Doing this, I get to combine my love for teaching and training with my conflict resolution skills acquired during my doctoral studies. I train people how to identify, mitigate, and possibly avoid conflict. Conflict is a part of every aspect of life. Although we all deal with conflict in some form or another, we do not all have the skills and knowledge to effectively address it. What sets me apart is that the state of Georgia only requires a brief training to become a mediator. In addition to this 40 hour training, I also have a doctorate in this area.
Do you look back particularly fondly on any memories from childhood?
My favorite childhood memory is not paying bills. Just kidding, seriously. I loved being under one roof with both my mom and dad growing up. There were only a few friends and classmates when I was growing up that didn't have both parents in the home. I had a sense of security and peace knowing that my dad was coming home every day. My parents were there to support me with everything. They were at my activities and school events. I learned different lessons and received parts of my personality from each parent. I got my resilience, tenacity, and independence from my mom. My dad taught me that I could do anything, although it was never explicitly said but undeniably implied. Being a girl or being black did not have to be a barrier. There is something about the unconditional love of a father that gives you the confidence to stand tall in the world. For me, being a single parent was tough, but I tried to always be present and instill those same characteristics into my kids. Being a single parent made me even more appreciative of all the sacrifices my parents made and the lessons they tried to teach me.
We will all face personal and professional setbacks and obstacles. It is ok to reassess your dreams and goals. Many people are punishing themselves for goals they didn't achieve 10 or 20 years ago, without considering that their lives and circumstances have changed. We should all rethink, regroup, and at times establish new dreams. It is fine to change directions in life, just don't stop dreaming and setting goals.
Contact Info:
Suggest a story: VoyageATL is built on recommendations from the community; it's how we uncover hidden gems, so if you or someone you know deserves recognition please let us know here.