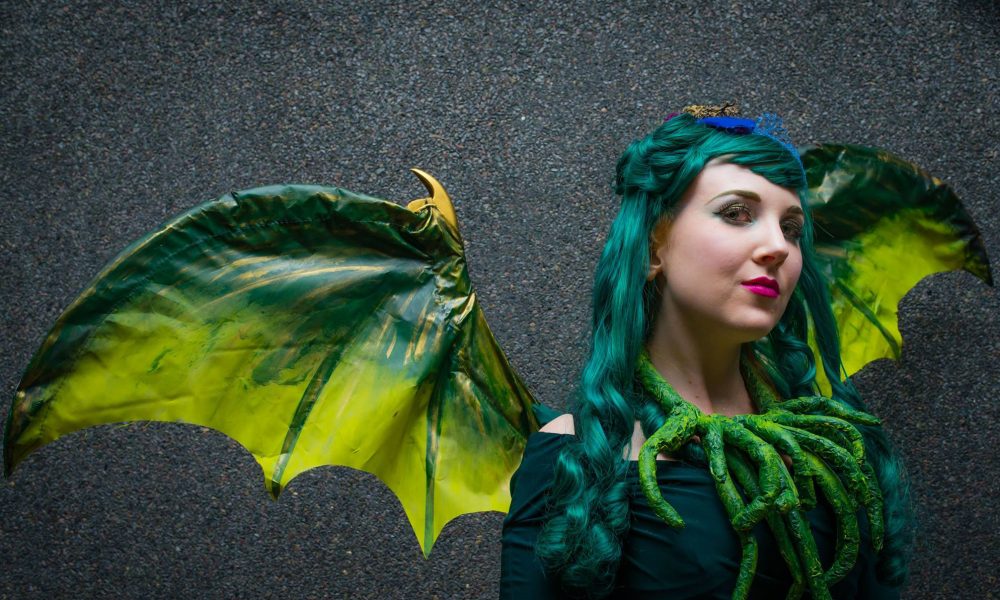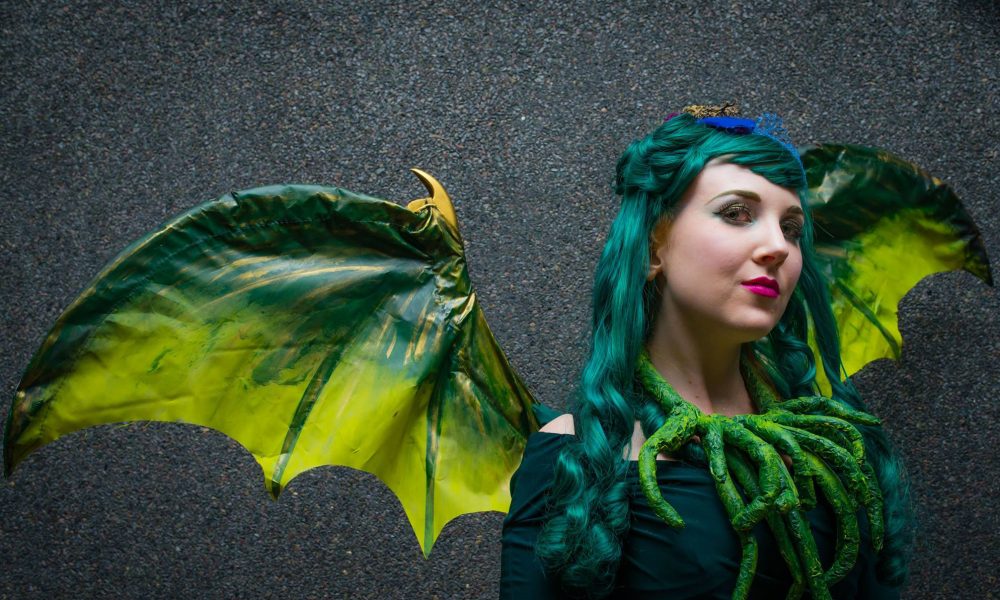 Today we'd like to introduce you to Sherstin Schwartz.
Every artist has a unique story. Can you briefly walk us through yours?
As a child I was very drawn to the creative world. My childhood wasn't the happiest and I went through a lot of bullying and pain while growing up. Art helped me cope with what was going on around me and helped me escape into a world that I created. The happiest parts of growing up were just exploring the different mediums of art and writing stories of magical lands that I wanted to live in.
My family didn't have a lot of money to travel but every summer we did go camping in Northern Minnesota. Being surrounded by nature was so inspiring to me that I rarely wanted to leave! When I was 15, I started getting into photography and used my father's old film camera to capture the beauty of Lake Superior. Using a film camera was very exciting, I loved the anticipation of waiting for the film to be developed and see how everything came out (or didn't come out).
As soon as digital cameras became the new normal, I got my hands on one of those and literally didn't stop taking photos. I would take almost 200 photos in a day, trying to capture everything around me. I saw the beauty in smaller objects and in things that most people would probably over look. Which lead me to discovering macro photography, which is taking a very close up photo of an object often making it look very abstract. I would spend hours outdoors in my family's garden, stalking bugs, making sure I captured every single petal on each flower and sometimes waking up around dawn to catch photos of morning dew covering blades of grass. Around this time, I was in my early 20's and had no idea what I wanted to do with my life. I knew intuitively that I wanted to be an artist. But I was too afraid to admit it to myself or to other people. I kept my art fairly secret, like a secret world that I only wanted select people to gain access to.
A series of major life events happened in my early to mid-twenties where I stopped doing art almost all together. I developed depression and anxiety and couldn't bring myself to pick up a camera or paintbrush. Then when I was working in a job that I absolutely hated when I was 28, I discovered a few artists on YouTube and it was like a spark was lit inside of me. I had a few acrylic paints lying around and I just picked them up making brush strokes on canvas. I didn't have any direction where they were going, I just knew I had to create. Eventually I started taking photos again and crafted a not so elaborate set up in my bathroom sink to make what I called "Aquatic Galaxies". I used paint, cooking oil and water to create bubbly galaxy looking creations, which I took photos of.
The real journey of how I got went from taking photos in my bathroom sink to making otherworldly coral landscapes from clay is hard to describe. Sometimes I say it started with me making a Medusa costume and sometimes I just say it happened because that's how the universe wanted it to go. But, I guess it's somewhere in between. I have always been interested in multiple art mediums and costume making is one of them. For an event I attended I made a Medusa costume, by painstakingly painting and gluing 500 snakes to a dress. After that project was complete, I felt the itch to do something more with my hands, something more 3D than taking photos. So, I started playing around with paint and different materials I had lying around my apartment. I used fake crystals, plastic toys and shards of glass to create alien landscapes. From there that lead to me experimenting with using more texture in my work and the process has continuously evolved. I started crafting coral from clay so I could take macro photos of them, but the tactile process of sculpting was so enjoyable for me I couldn't stop.
Sculpting the clay pieces has also helped me greatly with my anxiety and depression. Keeping my hands busy also calms my mind and using every color of the rainbow helps as well. Ultimately my work is about exploration. Exploration of not only the world around us, seeing the strange things in the mundane, but also exploring ourselves. My work ties back to my childhood and those wonderful feeling of exploring different environments and crafting a world that I could escape into. I think that we can all relate to that feeling, even if we had a painful childhood.
Please tell us about your art.
Most of my art is very textural and has 3D aspects. I combine acrylic paints with sand and texture paste to build up multiple layers on canvas. I also incorporate natural aspects into my work such as rocks and stones I find and sometimes shards of recycled glass. I also hand sculpt coral and plant pieces from polymer clay to attach to the textured canvases. I use all these materials together to make magical landscapes that look like they might exist in this world, but also exist in a realm beyond our own. I hope when people view my coral landscapes and textured work that they feel a sense of childlike wonder and it makes them want to explore each piece. A lot of people tell me that they can stare at my work for hours and always find something new to see inside of it. That's something I want to convey with my work as well, is that there is always something more out there waiting for you to discover it. I hope my work can help people temporarily escape from the world around them and go to a joyous, magical fantasy land that they have never been before.
Do you have any advice for other artists? Any lessons you wished you learned earlier?
My advice is to never stop experimenting! Don't be afraid to try new things with your art and don't be afraid of failure. To grow as an artist, you need to push yourself out of your comfort zone. A lot of times when I get stuck in a rut with my work is because I'm afraid to take the next step and try something new. But I promise the best things you want to experience are outside of your comfort zone and it just keeps getting easier once you start getting out of it.
One lesson I wish I had learned earlier is to not be so hard on yourself. Stop chasing perfection because it doesn't exist and you will never find it. Perfection means something different to everyone and it kills your creative energy and flow.
How or where can people see your work? How can people support your work?
My work can be found on my website at www.lifeofapaintbrush.com and also on Instagram, Facebook and Twitter. My name is LifeofaPaintbrush on all platforms and I would love for people to explore my work. Also, in the Minneapolis, MN area people can view my work at the Northrup King Building in studio 155.
Contact Info:

Image Credit:
Photo of myself was taken by Roman Espiritu
All other photos taken by myself
Getting in touch: VoyageATL is built on recommendations from the community; it's how we uncover hidden gems, so if you know someone who deserves recognition please let us know here.