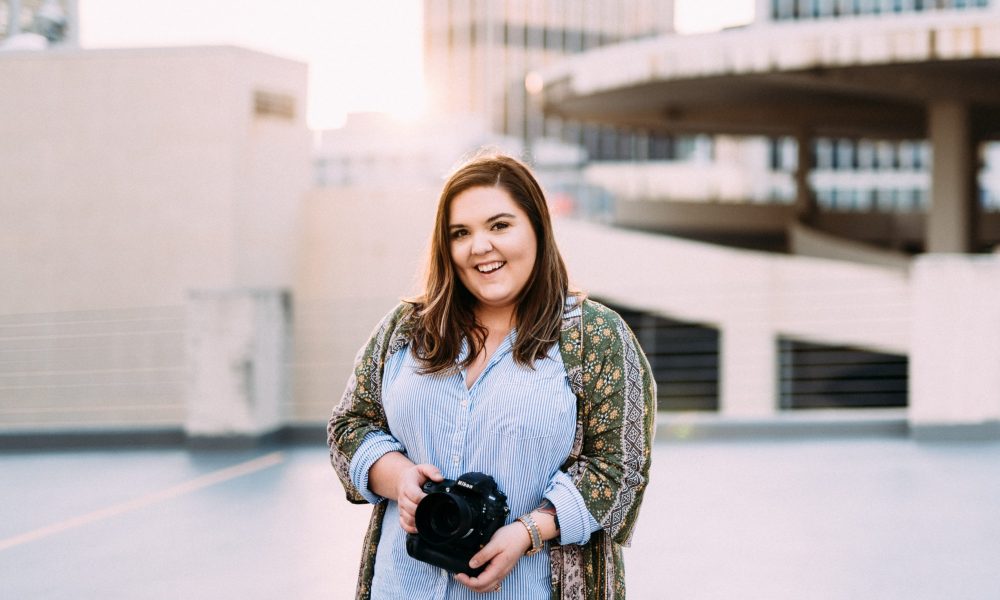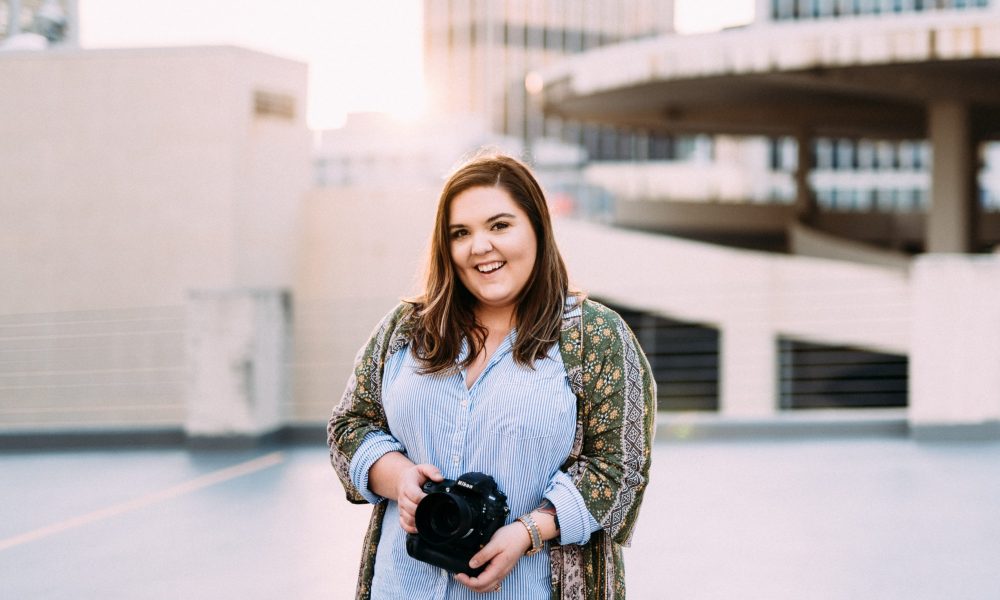 Today we'd like to introduce you to Madison Hernandez.
Madison, can you briefly walk us through your story – how you started and how you got to where you are today.
The arts have always appealed to me and the camera in particular intrigued me from the time I was a small child. At the time, my grandmother was working in the home and auto insurance business, so photographing homes with an instant print Polaroid was part of her job keeping files up to date. Every time I would go visit her at the office, I would go straight for the camera and take at least three instant print photos. In 1997, the only cameras my family had access to were the disposable KODAK cameras. I loved being photographed with them. I would dress up in my best outfit, march outside to the backyard of our country home with my little bare feet and make my Mom take pictures of me until all the slides were full. When the film was full, I would insist she keep clicking so I could pretend we were still taking photos. (Don't worry, I won't do that during your photo session!) We would then drop the camera off to be developed the next time we went grocery shopping at Winn Dixie. When the shopping was done and we went to pick the images up I would flip through and analyze each one and I loved looking at all the images the photo counter chose to display at the pick up desk. It was there in the small town of Americus, Georgia where this whole thing began. At age five, I could have never imagined that I would grow up to be a photographer. To be honest, I never really knew what I wanted to "be".
Has it been a smooth road?
I don't think anything in life worth doing comes easy, so no, it has been anything but a smooth road. Although my eye for color, composition and line have always been strong, when I really started getting interested in photography around age 13, I had absolutely no strength in the technical skill category. I have struggled with an attention deficit for as long as I can remember, so reading has never been enjoyable or easy for me. This made reading the camera manual for my first crop sensor DSLR camera a near impossible task. The internet also wasn't what it is today, so finding information and tutorials wasn't as easy as looking something up on a smart phone (smart phones didn't even exist yet.) For a long time, I shot on automatic mode and worked mainly on strengthening my compositions, subject matter and editing. It took me about five to seven years before I was comfortable shooting in full manual mode and even then, I didn't understand what a light meter was or that one even existed in my camera. Once, I figured out how to meter light and manipulate my manual settings I was good to go. This process took time for me and time is such a valuable thing. Some people jump into photography and learn the ropes right away. For me things have always taken a little more time and I'm okay with that. It's just part of the way that I learn and grow as an artist. If I constantly compared myself to the fast learners and spent my time dwelling on the fact that my technical skills didn't develop more quickly, there would be no room for me to continue growing and dreaming. Slow growth is still growth. That is a motto I believe in to the nth degree.
I think the other main struggle I have faced along the way, which I'm sure any photographer can say the same, is the cost of getting started. Photography is an expensive hobby and it's even more expensive to maintain as a business. It's true that keeping overhead costs as low as possible will allow for a bigger take home salary but it is absolutely necessary to invest back into your business in order for it to grow. Programs, subscriptions, workshops and equipment are expensive, you have to continue upgrading and investing in those things in order to better serve your clients. Basically, what I'm getting at here is, you either have to be okay with not earning that much at first, or you need to be prepared to take out a small business loan. A small business loan wasn't within the realm of possibility for me. So for the past seven years, I have had to rely on another source of income in order to allow my photography business to continue its slow growth. Nannying has played a pivotal role in my growth as a small business owner. It has provided steady income which allows for my photography to be not-so-steady at times, which is to be expected in the beginning. I retire from my 10-year nannying/babysitting career in August to give full focus to Shutterbug Studios. This is something I have worked long and hard for and I am so excited for that chapter!
So, as you know, we're impressed with Shutterbug Studios – tell our readers more, for example what you're most proud of as a company and what sets you apart from others.
As a south Georgia native, I really enjoy "getting back to nature" for my photography sessions but also find equal enjoyment in the fast paced nature that city life in Atlanta has to offer. I moved to the Atlanta area seven years ago and totally identify as a city girl now but I will always enjoy tracking through the woods to find the perfect location and the simplistic nature of my upbringing. These things are directly reflected in my work. Shutterbug Studios Photography is made up of a mixture of rural scenes and urban cityscapes, seriousness and silliness. My editing style combines the convenience of digital photography with the aesthetic of film photography. In my images you will find tones similar to that of film, occasional added grain and moody shadows. During my sessions, I coach my clients throughout the entire process in order to get the most natural poses and compositions. I fall in love with candid, natural encounters between people and nature, like a silly joke prompting a giggle or the wind blowing through your hair to create stunning movement. All of these components are crucial elements to the "feel" of my work and overall product. While more traditional, formal, posed portraits are important to have, I fully believe that the more candid moments capture who we truly are as human beings. Those are the moments I'm looking for when photographing a wedding or portrait session.
Let's touch on your thoughts about our city – what do you like the most and least?
Oh, Atlanta! My absolute favorite thing about this city is its diversity. Growing up in the countryside of South Georgia there wasn't much diversity. Most everyone I knew looked like me, went to the same church as me, celebrated the same holidays as me. Now, that I live in Atlanta and study art at Georgia State University in downtown Atlanta, I meet people from all different backgrounds, upbringings, ethnicities and religions. I think there is so much to be learned from this. Each person I meet and client I serve, brings something new to the table. I find so much joy in having the opportunity to serve such a diverse client base.
My second favorite thing about Atlanta is the creative and entrepreneurial community found here. There are so many non-profits and small business owners doing amazing things in the city of Atlanta and beyond. I spend a lot of my free time during the year volunteering for various organizations at discounted rates or completely free of charge. In May of 2017, Shutterbug Studios was invited to join an Atlanta based non-profit organization by the name of Love Not Lost as a volunteer photographer. Love Not Lost photographers photograph people facing a terminal diagnosis in order to preserve memories. We celebrate life and love in the face of grief through free portrait sessions and beautiful heirloom albums. In addition to the sessions and photo books, we host local events to build face to face community and a virtual community through our website and blog. We are having our third annual fundraising celebration in just a few weeks on March 1st.
In the past I, have also had the opportunity to volunteer photography services for Open Hand Atlanta. Open Hand helps people prevent or better manage chronic disease through Comprehensive Nutrition Care™, which combines home-delivered meals and nutrition education as a means to reinforce the connection between informed food choices and improved quality of life. Open Hand's legacy of service began over 27 years ago when founder was joined by several of his friends to cook meals for neighbors who were dying of HIV/AIDS. From that noble and caring effort, a nutrition agency was born that has since grown to become the primary provider of medically-appropriate meals and nutrition education for our friends and neighbors in metro Atlanta living with HIV/AIDS.
Being an active volunteer within the Atlanta non-profit community has allowed the opportunity for me to gain the attention of non-profits outside the Atlanta area as well. On February 9th, I was invited to volunteer photography services for Night To Shine sponsored by the Tim Tebow Foundation and hosted at First Baptist Church of Americus, GA- my hometown! Night to Shine is an unforgettable prom night experience, centered on God's love, for people with special needs ages 14 and older. On one night, February 9, 2018, 537 churches from around the world came together to host Night to Shine for approximately 90,000 honored guests through the support of 175,000 volunteers! Volunteering for this event was such a moving and heartwarming experience.
I am so grateful that simply living and running my photography business in the great city of Atlanta has provided a vehicle for me to extend the gift of photography to clients and organizations throughout the state of Georgia and beyond, all the way to Tennessee, North Carolina and even Maine. I am forever grateful for the many opportunities available here for small business owners, non-profits and creatives. Atlanta is a great place to call home.
Pricing:
Creative Portrait Sessions: $150- $500
Elopements: $1,800+
Weddings: $2,800+
Event Photography: $250+
Contact Info:
Phone: (229) 938-3829
Email: madison@shutterbugstudiosphotography.net

Image Credit:
Mary Claire Photo + Video (personal photo)
Getting in touch: VoyageATL is built on recommendations from the community; it's how we uncover hidden gems, so if you know someone who deserves recognition please let us know here.