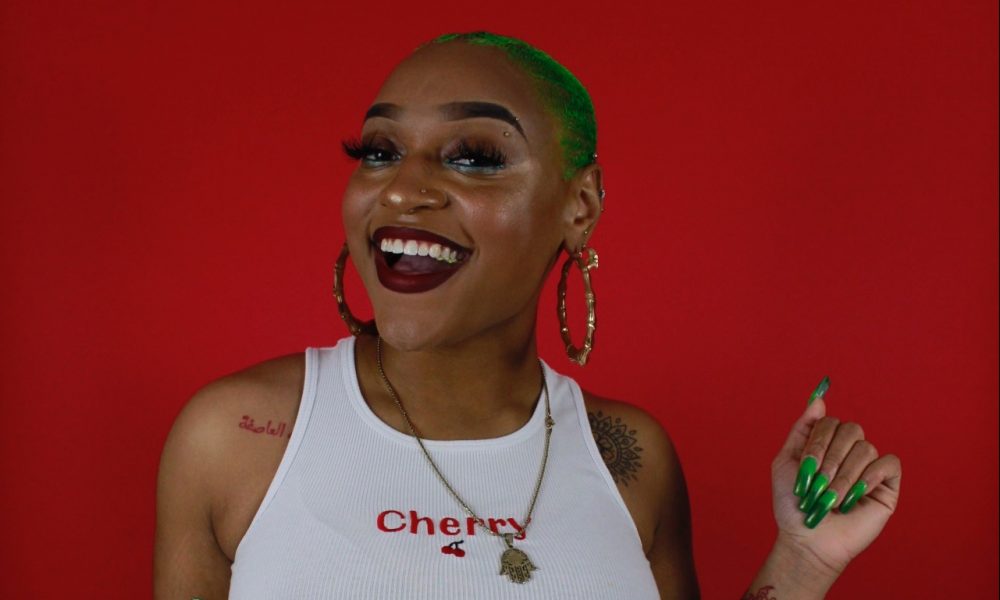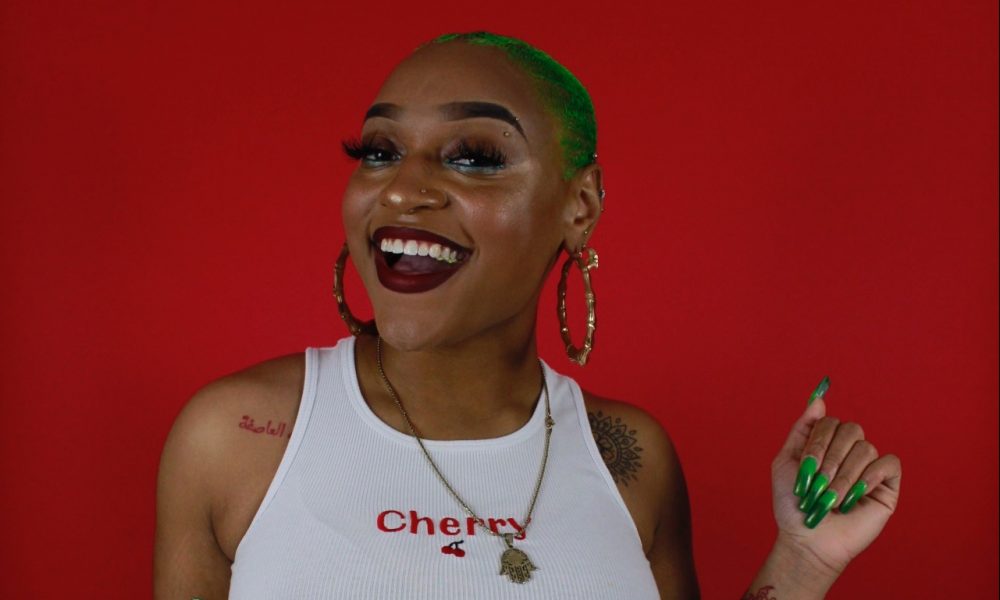 Today we'd like to introduce you to Skylar Walker.
Skylar, please share your story with us. How did you get to where you are today?
I like to think of my story as more of a journey, and something that continues to unfold in my daily life. Ever since I could remember music has been my passion and my first true love. I remember being a four-year-old sitting in my car seat signing my heart out to anything, and everything that came on the radio. I remember getting all dressed up and putting on mini "concerts" for my family. I would like to think that my journey starts at the church I attended Turner Chapel African Methodist Episcopal Church in Marietta, Georgia. It was there where I truly fell in love with music and the art of performing. I was apart of the teen praise team, and the dance, and drama ministries, I also was a girl scout.
My church experience laid the foundation for who I am as a person and also as a performer and helped me advance into the next stage of my journey which was High School. When I was in eighth grade I decided to audition for Pebblebrook's Performing Arts Magnet program, and I was accepted as a vocal major. High School was a very difficult time for me and I spent most of my free time working, but I made amazing friends who support my every step and praise my every move. At Pebblebrook I learned the importance of the quality of music and how it is to be presented. I was apart of the drama vocal and dance department at Pebblebrook and I performed everything from Mozart's Requiem to Shakespeare monologues. Pebblebrook was a safe place for creativity but not for individuality within creativity which is what I lacked for so long and what I am just now coming to understand with every new song or project that I release.
As my senior year of High School rolled around I became unsure about what I wanted to do with my life. I knew it was my parent's expectation for me to go to college but I no clue where I wanted to go, or what schools would best fit me and my future. Then my girl scout leader nominated me for a scholarship called The Posse Scholarship which is a leadership/Merit-based scholarship that covers all of your tuition for all four years of college, the only catch is there is a setlist of six schools to choose from. I chose to go to Bard College, a small liberal arts college in upstate New York (Annandale-on-Hudson New York). Being In College has allowed me to grow and begin to understand what I want for my future. My Freshman year of college was difficult because being away from presented a whole new set of obstacles but of course I was able to overcome. My Freshmen year I was able to start a nonprofit organization called Sister-2-sister with my close friend Sakinah Bennett.
Sister-2-sister is a mentoring program for young women of color and was designed to empower the next generation of CEO and superstars. Sakinah and I have successfully run Sister-2-sister for two years now and we even hosted the first conference this past fall. My freshman year I participated in several senior concerts and several moderation concerts (a concert everyone has to do their sophomore year to be accepted into their major.) After gaining exposure and experience through performing on campus I felt well equipped for my sophomore year and I was more hopeful than I had ever been for my future. Unfortunately, my sophomore year of college was my most chellegening and I felt like I was being tested in every way possible. My mental and physical health was altered dramatically during the time but little did I know it was only making me stronger and preparing me for greater.
During my sophomore year, I released my first EP entitled " Pure Intentions" was released March 15th, 2019 and consisted of three songs all written and produced by me. This Project was very major and was the first time I had ever made music and shared it with the public and I was not sure what exactly to expect. To my surprise, I got a lot of support and positive feedback. After I released my first project I knew I couldn't stop there and I released two more singles that following summer entitled " Know Me" and "Pray", which led me to release my latest project "Sweet Serenity", which is a five-song EP I released October 25th and each song touches on each aspect of who I am. This project was a project of discovery and transformation and helped me to defeat some of my darkest demons.
I appreciate music and I am grateful for the ability to make music because it is the most therapeutic practice life has ever offered me. This is only part of my journey and I am not sure what I will encounter next on this path we call life, but I do know my path will lead me right to the gates of prosperity and I could not be more excited for my future. I currently work have four jobs two of which are off-campus and one of which involves my own acapella group Called Harmonic Hearts which I started last year. I am not completely sure what I want to do once I graduate college but I do know I will be prepared for whatever life has to offer.
Has it been a smooth road?
The one Obstacle I was faced with was when I had to put together my own concert and go in front of a Board in order to be accepted into my major. At Bard college, everyone is expected to "Moderate" into their major at the end of their sophomore year and after the process is complete every student is expected to go before a board that can either pass them or fails them. For my moderation I put together a concert based on my first EP " Pure Intentions" and it was a very special moment I felt like I had created not only for myself but for those who felt connected to my music.
After a few months passed I went before my Board and they did not have one positive thing to say about my concert, in fact, they almost did not allow me to moderate. This made me question whether or not I was equipped with the skills to pursue a career as a musician, and made me doubt myself to the point where I questioned if music was what I wanted to do at all. Another challenge I faced during this time was the distraction of other people and their toxic ways. The combination of these two challenges blurred my vision for so long and made me doubt myself and my abilities, and silenced my inner voice.
We'd love to hear more about your work.
I would like to talk about my Non-Profit mentoring program called Sister-2-sister run by myself and my amazing cohead Sakinah Bennett. We started this program in the spring of 2018 and was an initial ad performing arts program. However, after a few frustrating dance classes, it was clear that we needed to take our work in a new direction and try a more direct approach. That is when we renamed the entire program and re-dedicated our mission to serving, young women of color in our community.
Our program takes place every Monday at Kingston High School in Kingston New York. We focus on self-development as well as college prep, self-care, healthy relationship advice, and so much more. Sakinah and I want to be those " Big Sister" figures we wish we had in High School and want to encourage these girls to chase their dreams like there is no tomorrow. We plan on expanding our program on a national level and impacting/empowering as many young women as we can. I also started a group at the local performing arts Center in Kingston New York where Sakinah also teaches dance. The Center of Creative Excellence and Art has allowed me to get my foot in the door of not only making music but also sharing it. I started my group last spring and plan to keep it going even after I have graduated college.
Is our city a good place to do what you do?
I feel like Atlanta is the perfect place to start anything you want simply because there are so many different avenues of networking to choose from. I do feel like Atlanta is a fast-paced trendy city that thrives off of pop culture and the commodification of Black things and Black culture.
This also makes me second guess the longevity and quality of a business if it were to be started in Atlanta the genuineness of the work that is done. I think one thing that could improve this issue is just having a constant outpouring of support that is not just created one time. Consistency is key and without consistency and support, nothing is made to last.
Contact Info:
Address: Home- 815 Pinnacle Place Marietta GA, 30062
School- 30 Campus Road Annandale-on-Hudson, NY 12504
Website: https://linktr.ee/velvet_skyz
Phone: 404-503-8559
Email: Walkerskylar5@gmail.com
Instagram: Velvet_Skyz
Image Credit:
Allegra Robinson
Ryan Constantine
Tayah Ledford
Suggest a story: VoyageATL is built on recommendations from the community; it's how we uncover hidden gems, so if you or someone you know deserves recognition please let us know here.