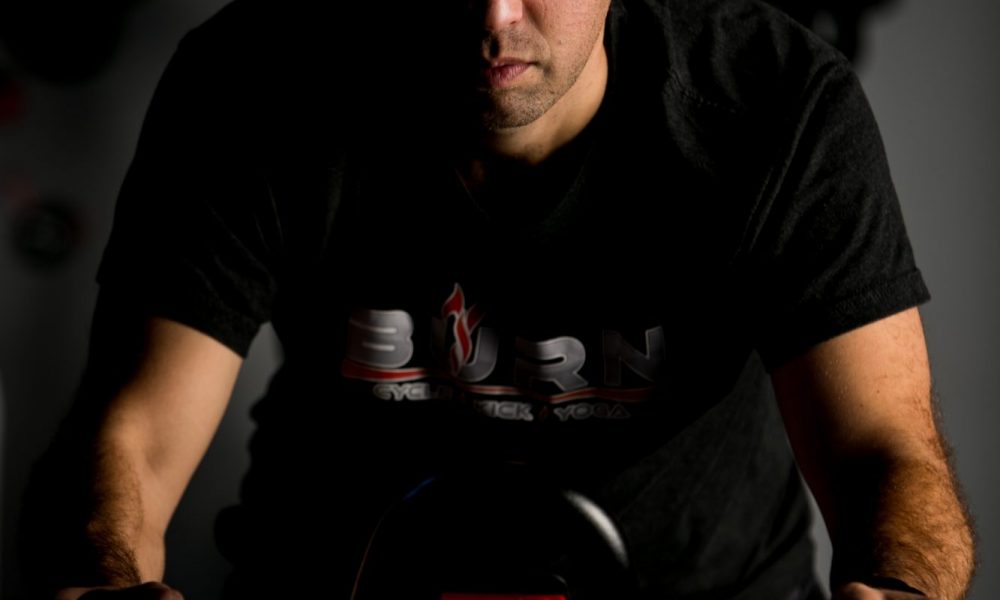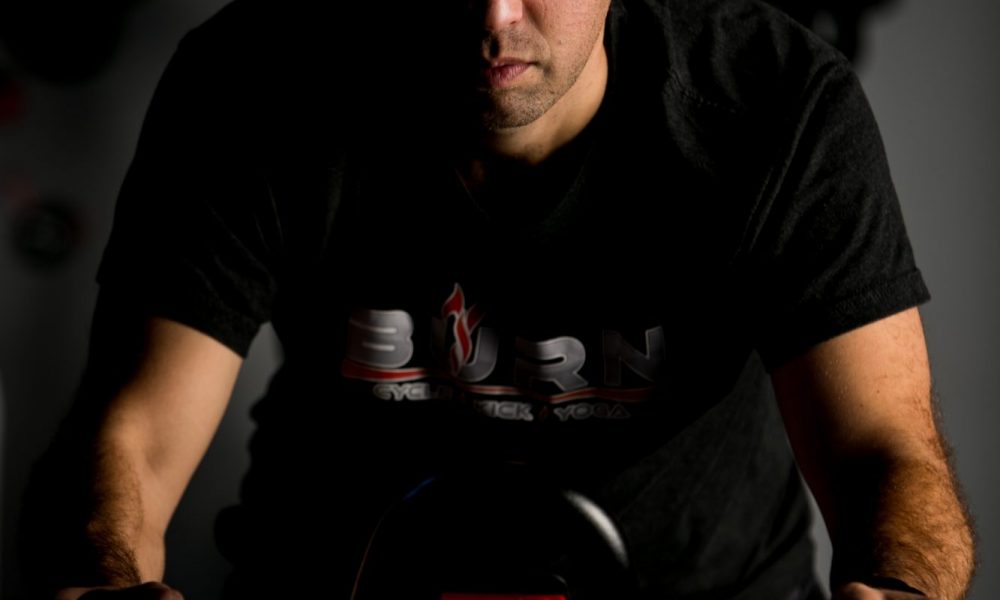 Today we'd like to introduce you to Stan Zeff.
Stan is a DJ, music producer, and promoter in the international house music scene. Born and raised in London, England, with origins from a sovereign island country in the eastern Caribbean Sea on the boundary with the Atlantic Ocean called St Lucia. He has been playing house music for over 30 years which started in the depths of the London underground Warehouse parties from the mid-80's. In his move to the States in 2000, he started the now world-renowned Tambor Party, a Party for everyone to enjoy the un-compromised sound of house music.
Stan Zeff was one of the London pioneers of House music in the mid to late 80's and the infamous 1988 'Summer of Love' was when house music in the UK went to another level. Back then, house music was revolutionary. It was a time when people either loved or hated the music. He stayed true to his music, and helped build the London House scene to what it is today. Stan Zeff now resides in Atlanta Georgia, a global shift from England, but the good music still remains the same.
The word Tambor is an Afro Cuban word that means 'drum ceremony'. The Tambor Party started 8 years ago; 2009 in a small club in East Atlanta Village called Cenci.  I wanted to start a party that was reminiscent of the London House parties, that were very international, open and free. The party was very much underground, only people in the know knew about it, and promotion was pretty much word of mouth with very little use of social media. The House music played was very much an international sound that people embraced and loved. The music mainly came out of New York, Chicago, Europe, and the African diaspora.
The party started growing, it was a movement of people who wanted the music more than just once a month. So I developed a merchandise, website, a membership program and I had regular podcasts posted of live and pre recorded mixes so that people could remain connected and eager for the next party.
I brought in guest DJs that were legendary in the house music scene, like Louie Vega, Danny Krivit, Joe Claussell, Timmy Regisford, Terry Hunter, Osunlade, Black Coffee, just to name a few.   Starting the party this way was really a wake up call to the worldwide dance community to let them know that this city Atlanta has a thriving house music scene. It worked and The Tambor Party was on the map as a premier party not just in Atlanta, but internationally.
The party quickly outgrew the early venues, so I had to keep moving the party to various clubs trying them out to see if there was a right fit for my vision, of sound, lighting, accessibility etc. Lucky enough for me the crowd were loyal and moved to where ever the party was located.  Now the party resides at the WildPitch Underground night club in downtown Atlanta, and I have been here now for 18 months.
Atlanta is a city full of national and international transplants, it's very hard to find people who are actually born here. With the consistency and quality of the Tambor party the Atlanta  'house heads' would report to their friends and families back in Chicago, New York, Boston, L.A. etc About this great party and house scene here in Atlanta. Their friends and family would eventually come and visit Atlanta to experience this party that they were told about.
The Tambor Party is now a staple of dance house music in Atlanta, and is also very much known throughout the international house music community. There are parties coming up in London, Paris and Amsterdam within the next few months.
As a DJ, my main concern is to inspire people to dance. I play what I call world dance music that is based from the Afro and Caribbean/Latin diaspora, when that is fused with the beat and BPM of house music you get a wonderful sound that you have no choice but to dance to it.
I created a record label called Tambor Music in response to numerous requests from fans. The label is based on the Tambor sound of the rhythmic drum Afro and Caribbean/Latin dance sound. I have released compilations and singles from different artists as well as my own productions.
The label has allowed a way to further develop and grow the Tambor brand into being a well rounded musical culture from Atlanta.
The Tambor Party is a unique musical experience that allows people to get lost in the music, leave your worries at the door, and just let go for 5 hours. The sound is very rhythmic, intoxifying, passionate and giving. People have come to this party from all over the world, some have made life time friendships/relationships with people on the dance floor. You don't need a partner to dance in this party, you just find a space on the dance floor and do your own two step, twirl, shake, back flip. What ever you want to do is entirely up to you with no judgment. There is no dress code policy, come dressed to feel free and relaxed.
One thing is for sure, if you have a heart the music will catch you and draw you into this unique sound of dance music.
Great, so let's dig a little deeper into the story – has it been an easy path overall and if not, what were the challenges you've had to overcome?
One of my favorite sayings in life is: "if its too easy then it wasn't worth doing".
So I celebrate obstacles and challenges as they push me to see how far I want to take my passion and see where my limits are.
My obstacles come in the shape of funding and sponsorship. Up to this point, most of my events have been self funded, however, with the right sponsor I could do more great events and festivals in Atlanta. I have worked with a great sponsor Cabeau (the Travel pillow company). They have sponsored my events in Miami and the Bahamas Cruise.
Another obstacle is always finding the right type of venue that can cater to my style of music. Dance space and a good sound system is the main criteria when selecting a venue. Often times I would have the space, but not the sound system, in this case, I would rent the sound and lights, to create the right vibe.
I always want to pride myself in saying that The Tambor Party is for everyone, no matter what race, creed, color etc.. so it is always challenging attracting new people to the scene. I have regular brainstorming sessions with key people in the team to discuss how to attract new people.
With every obstacle and challenge that has been met, comes an even bigger reward of accomplishment and success. Knowing that the challenges makes one stronger to meet them makes me know that I'm in the right place.
Tambor Party – what should we know? What do you guys do best? What sets you apart from the competition?
The Tambor Party specializes in dance music and lifestyle.
The brand comprises of DJ Parties, record label, special events/festivals and merchandise, like T-shirts that are sold on the website.
To me building a successful business comes from having a product that people want and then presenting it in a way that is professional and reliable. This is why my product is successful, I think about the end user and want to create an experience that they take away with them, and want to come back for more. I sell art, music and culture, things that tend not to be readily available in certain parts of the world today.
The music policy is somewhat different from the popular EDM and techno house music genres and leans more towards the Afro-Caribbean/Latin beat, so the parties give a more carnival get loose freestyle atmosphere.
I am most proud of the fact that there is an uncompromised and a very high standard music policy which attracts a loyal following of people. When you come to a Tambor party you know what to expect, and if you didn't within the first 30 minutes you most definitely will.
What has been the proudest moment of your career so far?
I think the proudest moment of my career to this point is accomplishing the Tambor cruise this year in May. I have never organized a cruise before, and it was just a dream that I had always wanted to do. Have a house music party while the ship was sailing the Atlantic Ocean.
Needless to say, the cruise was a complete success, I almost doubled the number of passengers that I expected, and the most important thing survey results showed that everyone had a great time. So I will be doing the same again next year and the plan is to make it an annual event going forward.
Another proud moment was starting the record label. It was another dream of mine, that has far exceeded my expectations.
Contact Info:
Website: http://tamborparty.com
Phone: +1 404 391 6428
Email: stan@tamborparty.com
Instagram: tamborparty
Twitter: tamborparty