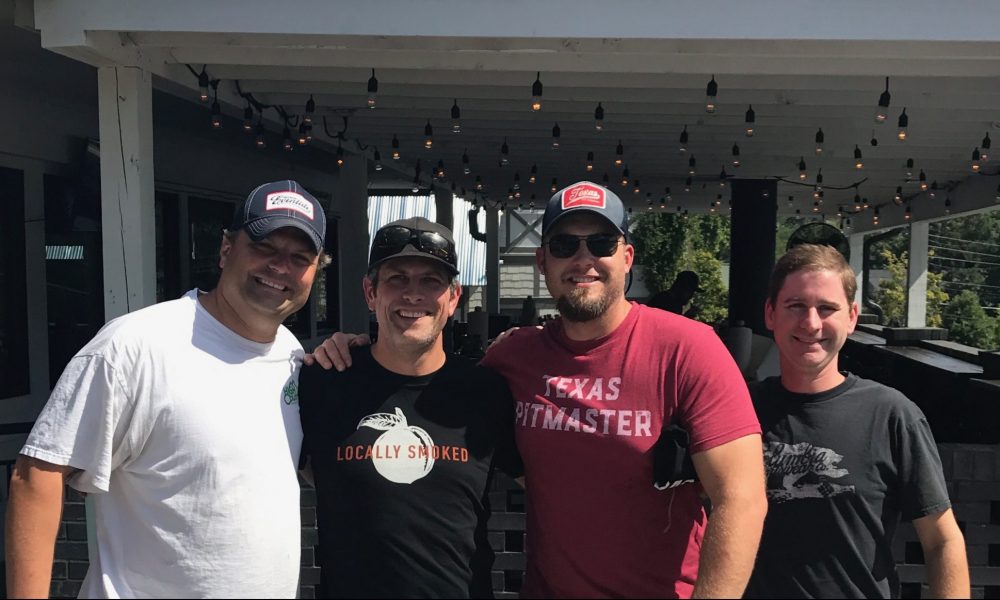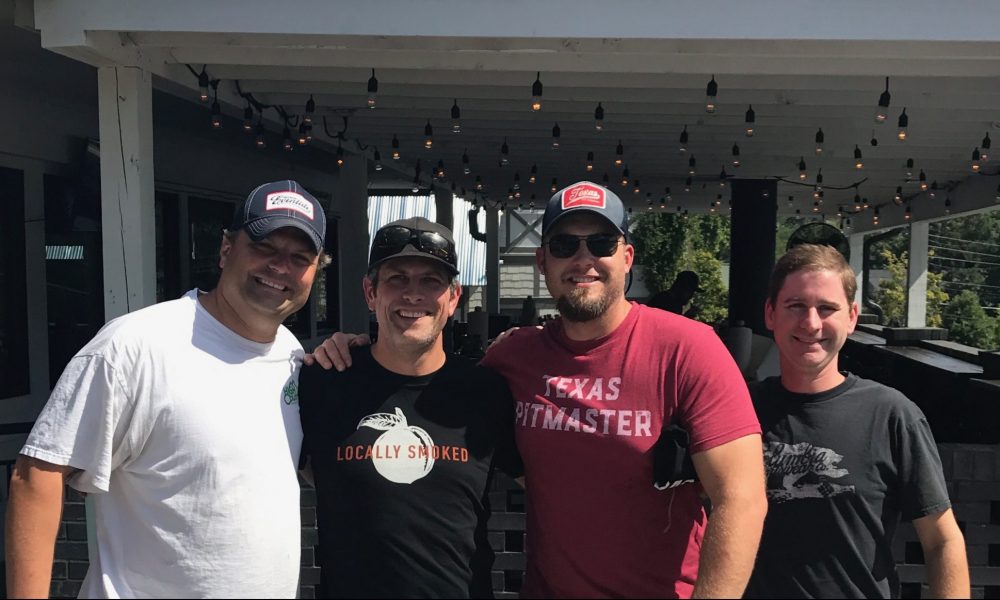 Today we'd like to introduce you to Stephen Franklin.
So, before we jump into specific questions about the business, why don't you give us some details about you and your story.
Everything I learned about East Coast Barbecue comes from my Dad. Watching him spend thousands of hours (no joke) smoking meats in our back yards was fascinating. My friends still joke about it. He's bought and used more smoking contraptions than he'd care to admit. My earliest memories of barbecue really center around Thanksgiving at the family farm in Stillmore, GA. My uncle Ben would get up around 4:00 in the morning, put on some coffee, then start getting the hog ready on the spit. My Dad and whoever else was crazy enough to get up that early would join in, and eventually the whole family would take turns rotating the spit. The first few years were mainly trial and error, but eventually the pork got real tasty.
But there's lots of folks with stories like that, especially in Georgia. Where our family barbecue journey took a sharp turn was in 1996, when my father decided to get sanctioned to judge barbecue contests. He got his cards for both the Memphis In May organization and the KCBS (Kansas City Barbecue Society). Then he started driving and flying all over the country to judge different events. I wish I'd saved all the t–shirts he brought back. Sometimes he'd have me and my friends come to a contest and we'd get to sample the leftovers in his boxes after he'd judged and scored the goods. I figured out pretty quickly that he was on a quest to learn all he could from the best competition pit masters out there. Because how else was he going to perfect his own smokes before Google, right?
Anyhow, around 2000, I got to hang out with Myron Mixon a few times when Dad hired him to put on "Mock Contests" in his cul-de-sac over in Brookhaven. Getting to hang out with people like that and taste the end result – that's when it really started rubbing off on me. It's when I started paying closer attention to commercial barbecue as a business. I knew I'd open a bbq joint someday, but I thought that day would be when I retired. Not the case, obviously.
And then there's my Mom's family – the Texas side of the fence. There's some neat history here. For instance, my great great grandfather was a blacksmith by trade and eventually became armorer to the Texas Army. He signed the Texas Declaration of Independence, which I learned is a pretty big deal in the longhorn state. Anyhow, around 2005, I started traveling to Austin, Houston and San Antonio a few times a year to hang out with family and my former in-laws. I almost moved to Austin twice. Killer city. And once I finally accepted beef brisket and sausage as barbecue, which is hard for a kid raised on the east coast, I got real intrigued with Texas pit masters. What I didn't realize is how closely I was paying attention and taking mental notes. I fell in love with their pure approach to the craft. Just seeing all the different types of pits is fascinating. Places like Smitty's, Kreuz Market, Southside Market, Cooper's, Luling Meat Market, Mueller's, and eventually Franklin BBQ. They all really left an impression on me. And not just the barbecue, but the pit masters and their various approaches to brisket, in particular.
Fast forward to a lot of soul searching and advice-seeking from people I admire, and the idea to build DAS BBQ was born. I bought the URL almost 6 years ago and decided to go for it in March of 2014 after an amazing ride at Son&Sons with my childhood pal, Wade Thompson. Everything I learned with that experience was used to build and galvanize the foundation for the DAS BBQ brand, which Son&Sons graciously orchestrated pro-bono. It's a gift we could never afford and one for which we're eternally grateful. With a beautiful set of brand assets and a whole bunch of caffeine, I started building the business plan, raising the money, and assembling the core team. Most importantly, we practiced and polished our smoking methodology in my back yard on a 250 gallon offset smoker. 34 catering pitches later, we had a lease on Collier Road and a bunch of construction ahead of us. But we got there with amazing help and support from our investors, teammates, and local community.
I pinch myself every day – it's a dream come true. To me, and I'm certain I speak for our entire team, it's fascinating to serve others each day and have a small part in putting a smile on their face. Truly a gift.
Overall, has it been relatively smooth? If not, what were some of the struggles along the way?
Ha! Not at all. But smooth is a relative term. The first thing we all agreed on as a team is that we will always embrace the idea of healthy conflict – friction. We call it "jousting". We're a start up, you know? We didn't inherit any manuals or play-books, and we're proud of that. So with that degree of freedom comes an equal level of frustration. But it's refreshing to me.
The trust we have for one another is astonishing. I try my best to be as transparent as possible. I want everyone in the organization to understand how the business works, what the word "financials" really means, and why every single detail matters. We've got a long ways to go, and that's a good thing. I genuinely want everyone who grows old with us to be an owner of the business. So if that's going to happen, it's going to require some uncomfortable moments. But in the end, each of us has the opportunity to emerge as a better leader and a more valuable member of society. And to me, that's success.
Please tell us about DAS BBQ.
We hope what sets us apart from others in this particular market is our transparency and love for education. We invite people in to our smoke shack every day. Our barn doors were designed exactly for that purpose.
We want people to understand why we spend so much energy on our wood procurement and storage, and why using properly seasoned wood is critical to our smoking methodology. We want them to understand exactly how we use traditional smoking methods with our offset barrels. But we also want them to know how and why we pair that with the innovation of our modern rotisserie oven-smokers. We really embrace our hybrid model. It helps us preserve tradition while embracing innovation without giving sacrificing a champion quality product. I guess we're so excited about educating our customers and friends because we're always learning something new ourselves!
If you had to go back in time and start over, would you have done anything differently?
I would have approached the building permit process a little differently. The building and renovation permitting and inspection process in Atlanta is brutal. But now we understand the system, and that's a good thing for the future.
Pricing:
Beef Brisket – $18 per pound
Pulled Pork – $14 per pound
Ribs – $26 per rack (St. Louis)
Sausage – $5 per link (from Meyer's in Elgin, TX)
Turkey $14 per pound
Chicken (half) – $14 includes 2 sides
Smoked Wings – $8/$15 (half dozen / dozen)
Contact Info:
Getting in touch: VoyageATL is built on recommendations from the community; it's how we uncover hidden gems, so if you know someone who deserves recognition please let us know here.