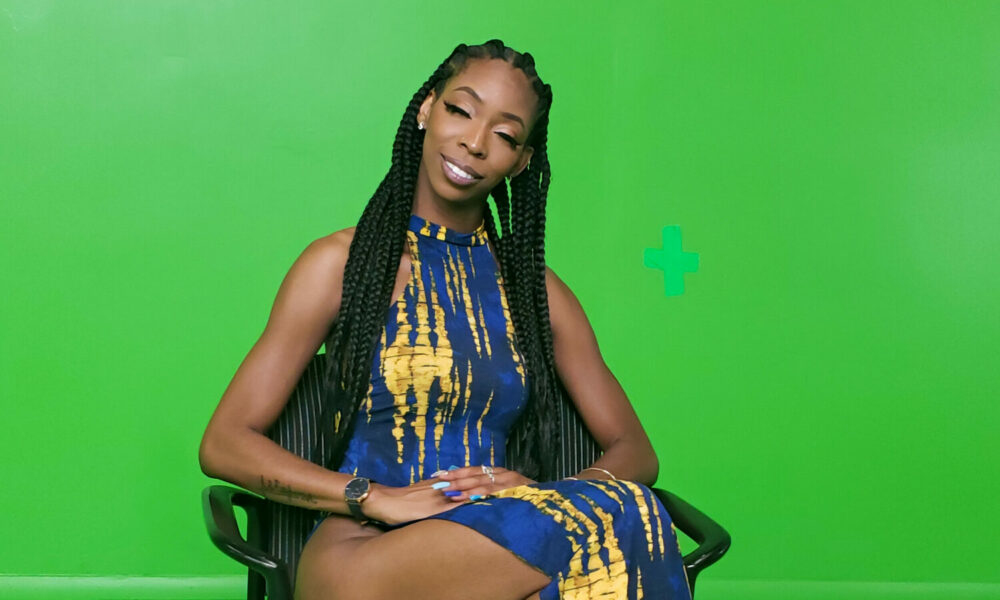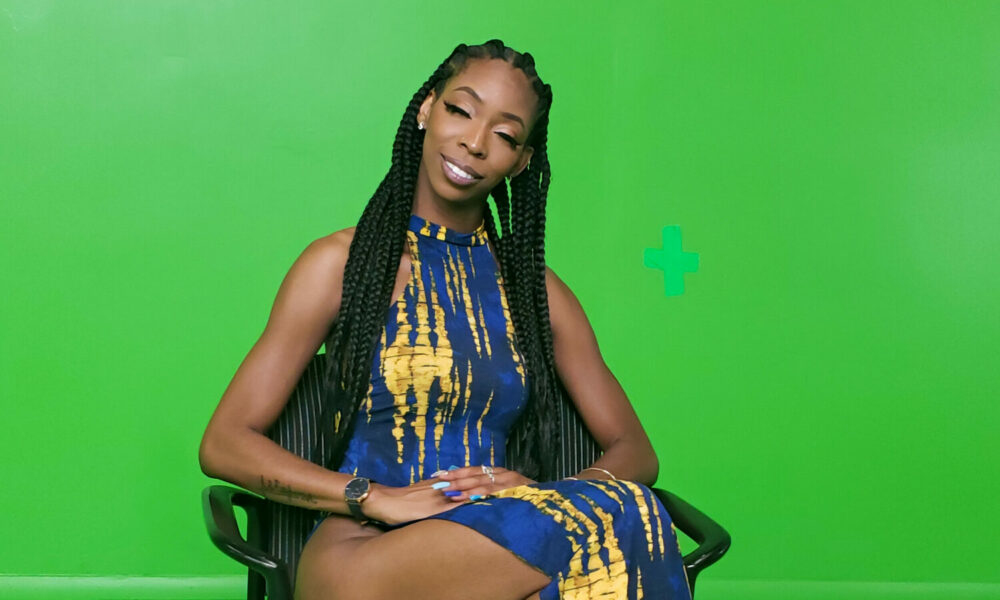 Today we're excited to introduce you to Symone Plummer. Symone is a Singer-Songwriter and Actress and is also a content partner. Content partners help Voyage in so many ways from spreading the word about the work that we do, sponsoring our mission and collaborating with us on content like this. Check out our conversation with Symone below.
Hi Symone, so great to have you join us again. For folks who might have missed our earlier conversations, can you please take a minute to briefly introduce yourself?
Hello, I am Superstar. I am a singer-songwriter actress. I was born a Floridian but to my heart, I am a Georgian type girl. Superstar is my nickname I acquired the name over the years going 10 years back. I call myself a Superstar because I shine bright in every area of my life
What separates you from other artists? How would you say you stand out?
My performance is an all around captivation. I give you more than what is expected. You can more than likely expect the unexpected with me. I will remind you of many other artist, yet you will always be able to differentiate me specifically. I am the most entertaining energetic fun-loving singing character. I stand out because I am auto-sanctified. Automatically sanctified because of my spirituality. I know you must think, how can she be sanctified if she sings secular music? Sanctified means to be set apart. The personal relationship I have with God allows me to stand out and be set apart from others if I am in a group setting ANYWHERE. I have a natural command of the room. I stand out because of the blessing of the Lord. To be blessed is to be empowered with success.
What do you plan to do with your music career?
The biggest thing I plan to do with my success is give back. At 1st, it was specifically to the homeless community, however, I figured that there are more people than homeless that have needs so random people with random needs. I plan to become a humanitarian and an activist for the African-American community. I want to sing in a couple different languages, Spanish being the first, I plan to become fluent within the next 2 years. I want to accumulate a certain gross income to take care of my parents and the possibility of children I may have already taken care of before birth. I want to create a singing group that caters specifically to the elderly, visiting nursing homes to sing to them ,some, their front yards to perform for them. I want to create my own band. I want to surprise teenagers who are on the right path with huge gifts that'll help towards their dream careers. I plan to create a product that most people can use, I have no clue of what at the moment. I want to have an annual party that receives proceeds that I can donate or give back. Man, the list goes on and on and will probably never end.
Why do you feel like you have gotten as far as you have?
By having Faith, Believing, Thanking, and praising God. All good things come from above in my world. Being Steadfast and unmoving, and having done all to just be able to STAND up against anything any situation. Just simply knowing where my help cometh. To add to those which are the main feelings, good investing in myself. One must invest in order to see results. Making the investments towards the career has really changed the way it looks to the public eye.
What crowd do you feel you touch the most? Why?
Mostly the middle age crowd, I think it's because we have encountered some of the same experiences in life. 80's babies and 90s kids! They understand me and have the sense of humor I prefer. I think I touch them the most because I am the most similar to them. They get me. To add to that, for some reason kids take this huge liking to me. I don't necessarily make kid friendly music, however I will make more universal and inspirational songs for all since they do look up to me in a way.
What else should we know about your story?
I want people to know that for the last 10 years of the pursuit of my career, it was solely me. I had help with people along the way with my projects, but financially no help whatsoever. I had to fund and invest in everything alone. I want people who have a desire to be in this industry to know it cost. It cost more than what you will make until you are discovered. My story started off in a studio closet recording music. I then had the songs on cd's because it was back in the day. I never sold the cd's or made a profit. I then moved to Atl from Augusta to pursue. I sought out agents and managers agencies etc, spent several hundreds of dollars all for nothing. I took a pause and focused more on God because I was unsure what to do or how to get started. I kept getting asked what was my budget and I never had one or saved up for one. So I was always stuck. I was working penny jobs and it was never enough to do all that I wanted. I kept being told there's no more artist development. that I must develop myself. I kept being told to just make the music and the rest will come. So I started to make the music very very slowly. I was blessed to get a great high paying job weekly and then eventually moved up to management. The last 5 years I started to save and invest. The last 3 years I said I'm going all in. If I want to be an artist, I am going to be and look the part, whether I am discovered or not. I am going to do what makes me happy. I finally was able to figure out how streaming works and surprisingly reached out to a celebrity who reached back and gave me some tips on how to put my music and what all I should be doing and continuing to do. I took it from there!
Thank you so much again for sharing all of this with us. Before we go, can you share with our readers how they can connect with you, learn more or show support?
My website is www.therealsymone.com there at the very top you can find all my handles. I do this to drive more traffic to my site so you can see me there. My social media handles are a click away once you go to my website.
Contact Info:
Image Credits
Braxton Lee (BTS) Antwonne Dorsett (BTS) @dreamzmnycanbuy IG photographer
Suggest a Story:
 VoyageATL is built on recommendations from the community; it's how we uncover hidden gems, so if you or someone you know deserves recognition please let us know 
here.