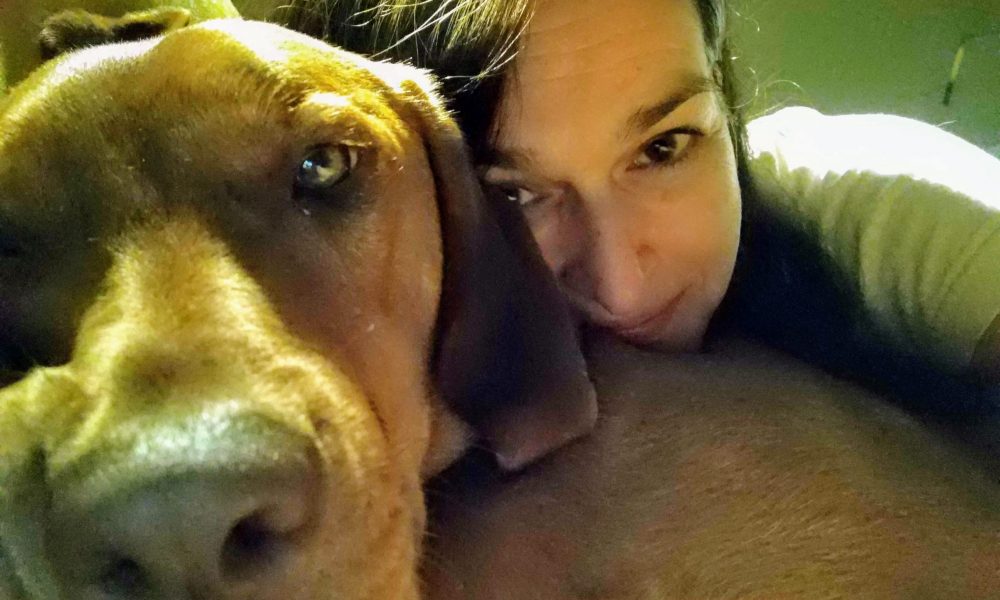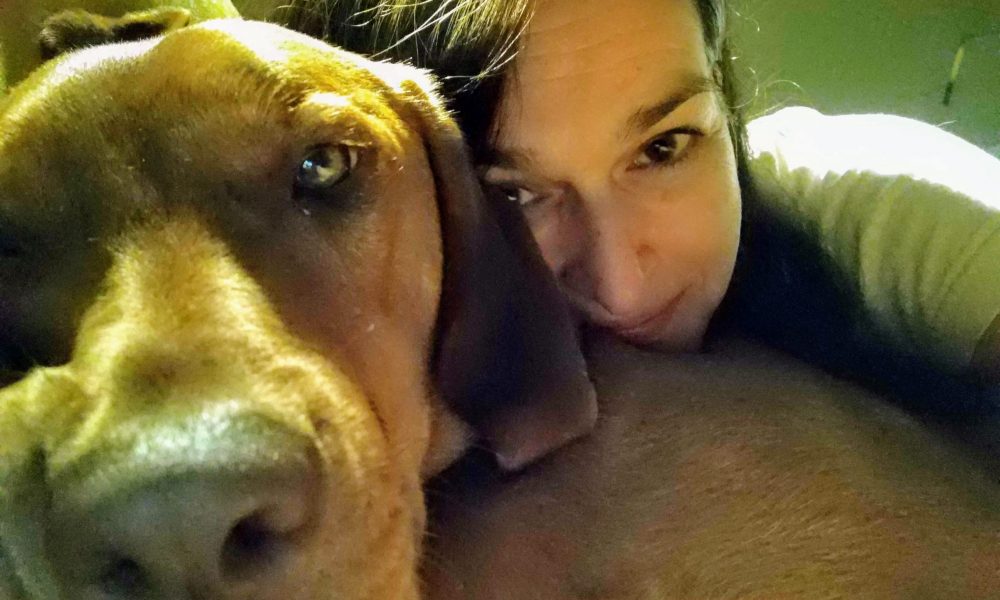 Today we'd like to introduce you to Rachel May.
Rachel, please share your story with us. How did you get to where you are today?
I'm a Boston girl, born and bred. Well, actually, I'm from a little town North of Boston that no one had heard of until a few years ago – Manchester by-the-Sea. Sort of an idyllic little New England town – boats in the harbor, white steeple, public green. There was also an amazing summer theatre program for kids there. Five nights a week all summer long we sang, danced, sweated, learned and grew up together. At the end of the summer, we produced a super high-quality musical that everyone in the town came to attend. It was there our music director taught us "Breathe. Be here now. Leave your troubles outside the door." Theatre became refuge and joy and family.
I went to school in New Jersey at Drew University, where I transitioned from actor to set designer and ultimately to director. A series of events led me to Atlanta after college.
In Atlanta, I met the women who would ultimately create Synchronicity together – Michele Pearce, Hope Mirlis and Julie Oshins. The four of us came together from a variety of theatre interactions and decided to make some theatre together. Our very first project was a wild and woolly workshop adaptation of Dostoevsky's Crime and Punishment. (Because why start small?) Our collaborators were fellow theatre artists, a photographer, a sculptor and more. We performed this on the mainstage at 7 Stages, inadvertently finding what would be a home for our fledgling company for much of our first decade.
We followed this up with our first full production in 1997 – Aphra Behn's The Feigned Courtesans. Emory University, at the time, had a restoration theatre built inside their black box (the MGM). They generously opened their doors to us, and we were able to bring the first published female playwright's restoration romp to life.
Next came Jose Rivera's Marisol and Pirandello's Six Characters in Search of an Author, both on Horizon's stage.
At the end of these projects, we knew that it was time to put up or shut up. Reviews were good, and patrons were asking for more. One project a year wasn't going to cut it. We dove in head first – got our nonprofit status and planned our first full season. The company was on its way.
Overall, has it been relatively smooth? If not, what were some of the struggles along the way?
I'm not sure that theatre is ever smooth. It's a rock tumbler that tumbles collaboration, friction, inspiration, and intense, passionate spirits and forms them into beautiful, shining art. With luck. Let's be honest, sometimes it creates a pile of sludge. But to get to the goal – it is mostly about tons and tons of hard work. And organization.
I think that early struggles of the company had to do mostly with figuring out a structure that worked. For our first ten years, that structure was a relatively consensus-based organization, with co-artistic directors. Life changes took our funders away to other cities or jobs, and it seemed like a good time to re-organize to a more traditional structure — one that would make succession of key jobs easier. However, this transition came just as my husband and I had our first child, which was definitely a big challenge. This also happened to fall right around the time that the recession hit, which also required some re-structuring and reduction of programming and staff. Holding it all together through that time was really tough.
What I find invigorating is that these challenges have all provided tremendous learning opportunities. Over time, I have come to enjoy the challenge of fundraising and finding just the perfect funder match for our programs. As we have grown the company to include our education programs, our family series, our tour, and more recently, our Stripped Bare arts incubator program. I take great joy in looking for ways to use our voice in the community to empower and uplift women's voices, through the medium of theatre.
Please tell us about Synchronicity Theatre.
The theatre was founded in 1997 as a company by women artists dedicated to bringing meaningful theatre to Atlanta audiences. Now in our 21st year of producing smart, gutsy, bold theatre, Synchronicity has become an essential part of our city's artistic landscape. Since launching a full season in 2000, Synchronicity has developed rich adult programming and dynamic educational children/youth programming. In 2018, Synchronicity was given the Managing for Excellence (mid-size budget) award from The Community Foundation for Greater Atlanta and was invited to join the new Atlanta cohort of the Bloomberg Philanthropies Arts Innovation & Management program.
Our high-quality programs incite powerful discourse, spark imaginations and provide tools to translate this inspiration into action. In 2014, we opened our first permanent theatrical home where we produce our own performances, as well as provide a venue for other arts and community organizations. Synchronicity reaches over 14,000 patrons annually through our mainstage season, including the Bold Voices Series (contemporary plays for adults) and Family Series (plays for kids that spark imaginations and encourage literacy); community outreach and engagement activities; and education efforts, including our award-winning Playmaking for Girls and Playmaking for Kids programs.
Our patron target market is wide-ranging geographically and demographically. We draw from 25 zip codes across the metro area. Our Pay-What-You-Can performances provide access to lower-income patrons, and each performance has discounts for students, seniors, and the military. We have strong outreach through community partnerships with organizations across the area, including Zoo Atlanta, Literacy Action, Moms Demand Action, and others.
We are committed to produce at least one world premiere annually, to continue to expand the cultural fabric of Georgia and the larger United States. We are also deeply committed to producing new work by female writers, which is firmly rooted in our mission to uplift the voices of women and girls. In the past three years, 80% of our shows have been written by women and historically 85% of the plays we've produced were written by women. In the last four years, all of our world premieres were written by female playwrights and all of them have dealt with topical issues that spark dialogue in communities and build bridges between marginalized groups.
Our new venue at One Peachtree Pointe in the heart of Midtown Atlanta not only provides a consistent home for Synchronicity's productions, but also allows us to serve 20-35 other arts and community organizations annually, creating a new vibrant arts hub for the city out of a previously vacant theatre. This new business model extends the thriving Midtown arts and culture corridor all the way into Uptown.
Bold Voices Series is our series of contemporary plays for adults that includes world and regional premieres with a focus on supporting the work of women artists and sparking community dialogue. This year's Bold Voices series includes three mainstage plays, our new arts incubator project Stripped Bare, and new play development work. Our mainstage shows include Nell Gwynn, and two world premieres, The Hero's Wife and Hands of Color. We proudly partner with community organizations to spark dialogue with our audiences around the real-world issues raised in our plays and build additional community engagement through our Synchronizer's program.
Our Family Series of plays spark the imagination of children and adults alike and create an early passion for theatre by bringing popular children's books to the stage. Study guides and community partnerships deepen the impact of interactive learning for children and bolster family literacy efforts. In a climate where arts in education are dwindling, our ability to encourage reading, imagination, and higher-level cognitive skills through high-quality theatre is vital to combat Georgia's weak aesthetic growth and literacy rates. Engagement in the arts results in positive outcomes for children in nearly every area. This year includes two mainstage shows, A Year with Frog and Toad and Bob Marley's Three Little Birds.
Playmaking for Girls (PFG) is a community outreach program that is dedicated to engaging "at-risk''(we like to call them "with-hope") teen girls in the creation of theatre as a tool for creative expression, community healing, and personal growth – giving a voice to the voiceless. The program has three major components, all free to participants: Two-Day Workshops in group homes and, refugee centers; an annual Summer Public Performance; and an in-school residency program at Global Village Project. In partnership with facilities and schools, PFG creates a continuum of service impacting girls before, during and after periods of trauma. We work with girls in group homes, detention facilities and refugee centers/communities.
Playmaking for Kids (PFK) is our special initiative for 4 to 12-year-olds, and provides summer camps and after-school programming that stimulate imagination and inspire a love of theatre from an early age. Classes are taught by professional teaching artists.
New Stages Touring Program is our new touring program that brings high-quality Family Series productions to theatres around the southeast. Each touring show entertains and educates children and families, while encouraging literacy and sharing live theatre experiences.
Stripped Bare Arts Incubator Project was created from the desire to use our new home as a midwife to new theatrical works and make space for emerging artists to flex their wings. Stripped Bare provides an incubator to test-drive new artistic ideas, focused on theatrical words, actors and story.
SheWRITES National Playwrights Festival is a bi-annual competition and festival of new plays by female playwrights. In partnership with national new play development organizations, SheWRITES provides research and development opportunities for three new plays.
Women in the Arts Panel Luncheon is an annual event and fundraiser connecting the arts and business communities. Synchronicity moderates a lively and spirited dialogue between women artists and business professionals about issues relevant to the health and evolution of contemporary arts within a local economy; the conversation also explores the role that women play. Last year's theme was "Women in Charge: Unique Leadership, Compelling Collaboration." 
We have individually tailored internships that train the next generation of local college students and recent graduates in theatre arts and administration. Interns receive valuable hands-on experience, industry contacts, and mentoring from theatre professionals.
Synchronicity is a member of Theatre Communications Group and the Arthur M. Blank Foundation's Audience Building Roundtable, an Associate Member of the National New Play Network, one of 'The Regulars' at Playwrights' Center of Minneapolis, and a partner with The Dramatists Guild and Samuel French through the National Playwrights Welcome Program.
If you had to go back in time and start over, would you have done anything differently?
Of course, I've had many small missteps along the way. However, the main thing I would have done differently would be to get a better sense of work/life balance at the beginning. It took having kids and being 'forced' to change the dynamic of how much I worked versus how much I was at home, and I would have liked to learn that lesson earlier. Of course, how would that have changed the trajectory is anyone's guess.
Pricing:
Tickets in our Family Series start at $16
Tickets in our Bold Voices Series start at $22
Contact Info:
Address: 1545 Peachtree Street, Suite 102
Atlanta, GA 30309
Website: www.synchrotheatre.com
Phone: 404.484.8684
Email: info@synchrotheatre.com
Image Credit:
Jerry Siegel Photography
Getting in touch: VoyageATL is built on recommendations from the community; it's how we uncover hidden gems, so if you know someone who deserves recognition please let us know here.