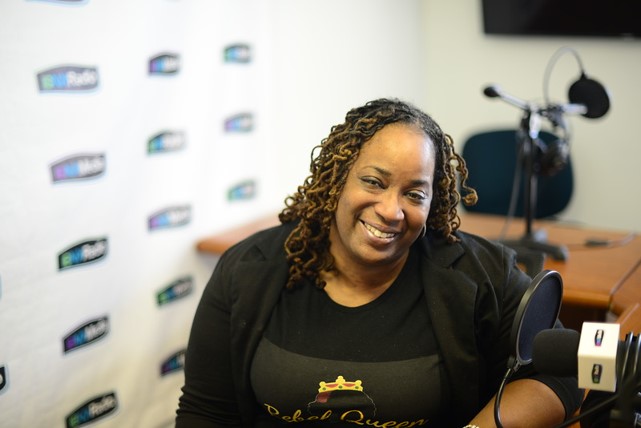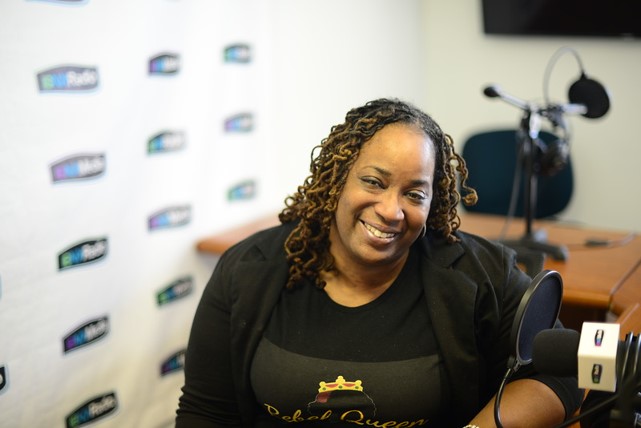 Today we'd like to introduce you to Tai Davis.
Thanks for sharing your story with us Tai. So, let's start at the beginning and we can move on from there.
Back in 2007, I experienced a major depressive episode which included symptoms of PTSD. I was working for a software development company at the time and found it nearly impossible to work due to significant cognitive impairments that resulted from the experience. That was the beginning of my journey. In that time, I discovered that my experience growing up was abusive resulting in my diagnosis. How did I not know that? I used the word discovered because I did not realize that my experience as a child was characterized by childhood trauma. I thought that was just life and that everybody went through what I was going through. I never looked at myself as a person with an adverse childhood experience prior to that point. It was apparent that excessive stress brought this condition on and one day my mind, body, and soul just seemed to stop. I couldn't go forward any longer and my mind seemed to travel to places that I didn't want it to.
It was a life-altering experience which forced me to have to find and accept a new normal. I had to find a way to understand what was happening to me and why it was happening. Memories that I'd suppressed for years came flooding back and I've spent the last 11 years learning to make some sense of them and heal from those experiences so that I could have a better quality of life. It was in that process that I began my journey to recovering from this trauma and became a Georgia Certified Peer Specialist. Once I understood how significant adverse childhood experiences are I began sharing my story and the stories of others as an Internet Radio Personality on the show Live Life In The Purple at IBNX Radio. From there, I launched the OfficialDofD Podcast which focuses on recognition and recovery from those types of experiences, love, sex, politics, culture and more. It really has such a broad focus because adverse experiences change the way people interact with the world around us. It is my hope that in sharing my story, other survivors can see themselves in it. These are the experiences I share in my poetry on stage.
I'm hoping that other survivors can see that they aren't wounded alone, that they have strengths they can build on and that there can be a good life after such difficult experiences. Just recently I re-published my book Mind Funk Times 21, a book of poetry and essays that are reflective of not only my personal journey but also the collective experience of the sisterhood of sustained trauma. My book is available on Amazon and at www.healswithherpen.com.
Has it been a smooth road?
This definitely hasn't been a smooth road for me. Prior to that first episode, I'd made a comfortable life for myself. I was able to travel, had money put away and was comfortable in my surroundings. But once that major episode hit, I lost my job, car and home all within a period of a few years as both my mental and physical health declined. I had become homeless and ended up living in a facility for people with mental health and sometimes co-occurring substance abuse issues. That was a difficult experience in itself in that part of my past experiences involved substance abuse by some of my immediate family members. During that process, I experienced a lot of difficulty with my family members and found myself isolated for quite some time.
We'd love to hear more about your work.
So just this year, I decided to launch Boaso Black Media. Boaso is the name of one of my first male ancestors born on American soil. I imagine his mother named him that because that's where she came from, a small town in Ghana. Her identity had been stripped from her so it seems she took a piece of her past and sent it forward into the future in the form of her son. I named my company for him so their experience. If I could take a piece of that past, find my own identity, use it to heal and help others along the way, that would be a proper tribute to my ancestors. In addition to being a Podcaster, I am a public speaker, author, spoken word artist, and creative consultant. As a company, I'm most proud of taking a piece of my past and turning it into an opportunity to reconnect with my creative self while helping others to do the same. For me, this is about creating a space for all of us on this journey to have a place where we can recover and find our true selves again.
Is our city a good place to do what you do?
I think my tenacity is probably one of the most important keys to my success. This is the part of me that persisted through those adverse childhood experiences and it's the same part of me that keeps me going today. Although I do live with Complex PTSD, I'm determined to have a quality of life that surpasses what life was before for me. I don't think my symptoms will ever disappear and there are still some extremely rough days. My good buddy tenacity is what gets me back in the seat of life so I can take control of my own future. I need that.
Contact Info:
Image Credit:
Carla Hill Williams, Adria Kitchens, Lynsey Weatherspoon, Taters4Art Photography
Getting in touch: VoyageATL is built on recommendations from the community; it's how we uncover hidden gems, so if you know someone who deserves recognition please let us know here.