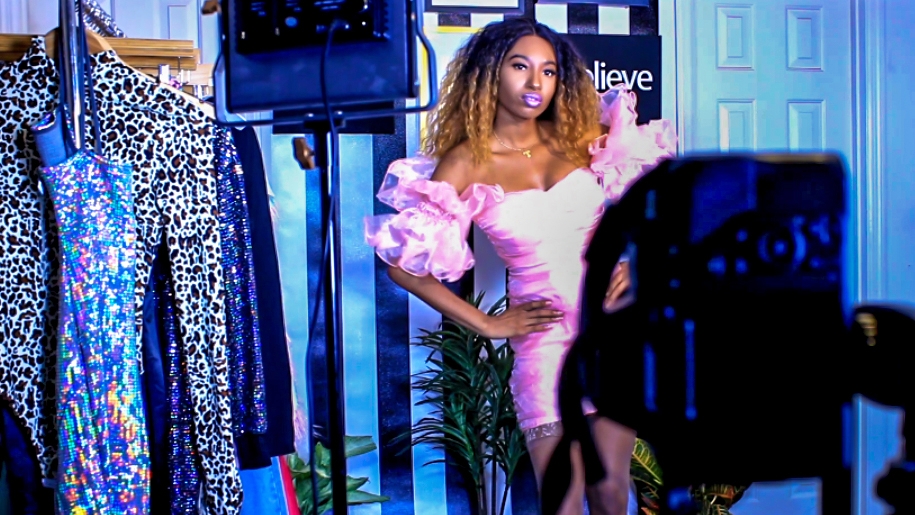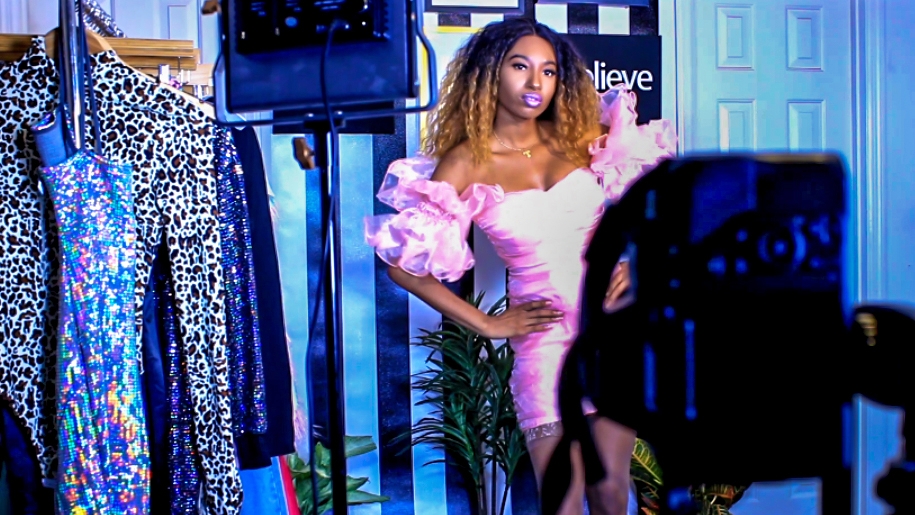 Today we'd like to introduce you to Taniesha Westbrook.
Can you briefly walk us through your story – how you started and how you got to where you are today. You can include as little or as much detail as you'd like.
In April of 2019, I finally quit my job as a financial analyst. After breaking out into stress related hives from being the only black woman on the floor of the buildings I worked at in corporate america, and feeling repeatedly like my creativity was being stifled I took the leap of faith into full time entrepreneurship as a Creative Black Woman.
Let's back it up.
I'm a first generation college graduate from the HBCU, Tennessee State University. I was born on the "West Side" of Chicago and suddenly implanted into "North Memphis" after my parents separated around age 10. Those two places really had an impact on what makes me who I am today. Being so young during that big move from Chicago to Memphis really taught me how to thrive and adapt quickly to new environments early. It wasn't easy being a girl from up North coming down to the South. I was super shy and I had an "accent" and skinny little legs according to the new people I met. I was always a bit different from everyone else in my classes and mostly felt misunderstood early on. I felt this way until I started cultivating my creativity through performance arts while in high school. Chicago and Memphis taught me how to be creative, tough, resilient and comfortable not fitting in with the crowd.
Interestingly enough, I started my career as a financial analyst. While in high school, one of my teachers suggested that I take an Accounting course as an elective and I soon developed a liking to the subject. It came so naturally to me that she started entering me into local school competitions and even pushed me to win a few. Most people think that accountants or people that work in finance have super dry personalities and they are not very creative (or fun) at all. I'm the total opposite of that.
While I was in college, I was on track to become an accountant. However, there was always a nagging feeling of wanting to be more creative. One day, my sister, Stephanie and I decided to put on a vintage fashion show for the school. We got our friends together to model, went shopping at a bunch of thrift stores and then put on an over the top fashion show. It was complete with musical guests, dance performances and food. Droves of people attended the fashion show. The building was over capacity! We were shocked because we didn't know anything at the time about marketing and we did barely any promotion considering Facebook and Instagram were still fairly new.
After that event, I fell in love with being a creative entrepreneur! My sister and I started a company called "the List Clothing" as an online vintage fashion boutique. At the time, I still had no clue how to make my passion something that would sustain my lifestyle. I just knew that there was more to life than crunching numbers for some big corporation.
After graduation, I worked as a financial analyst full-time but I also ran "the List" vintage clothing brand as a side hustle. This went on for about 5 gruesome years. Then, I finally got the gumption to quit my job in 2019 and work full-time for myself.
Now back to the hives. During my final year in corporate america, I broke out into full body hives, lost an extreme amount of weight, developed stomach problems. According to my doctor visits, the source of my ailments was stress. I soon realized that I was overworked, undervalued and had to stop straddling the fence of Creative Entrepreneurship and just go for it.
Last year, I finally made the decision to leave my job and also start a new brand. I felt that God was calling me to focus on my purpose and I had more gifts to share with the world. I had grown tired of just peddling clothes. I wanted my brand to create a bigger impact on the women that we touched . My goal then became to really show what God can do in your life when you believe in his power and you believe in yourself. Cool Girls Create was born. I haven't looked back since.
Has it been a smooth road? If not, what were some of the struggles along the way?
My journey as a Creative Black Business Woman has not been an easy one. Corporate America put me in tons of scenarios that made me second guess my ability to be great. On top of that, I lost tens of thousands of dollars from making big mistakes or making the wrong decisions early on with my business. The hardest challenge for me has been creating the right work-life balance. When I first started out, I struggled with having the imposter syndrome or the feeling of not being good enough. It caused me to become a workaholic, second guess my creative eye and not appreciate all of the accomplishments that I made at that time. I worked so much that I didn't leave any room for spending time with family or self-care.
There isn't a blueprint for what I would like to accomplish or the legacy that I would like to leave. All of the struggles and obstacles that have come my way have been lessons that can't be taught from a book. I appreciate everything that I've been through because it gives me the wisdom that I need to move forward into a successful life.
Tell us about your business/company. What do you do, what do you specialize in, what are you known for, etc. What are you most proud of as a company? What sets you apart from others?
Cool Girls Create is the # 1 Community to elevate & celebrate creative women & fashionistas who are building their dreams through art & passion. It is a shopping destination for creative directors, set designers and visionary women with extraordinary business goals. Our mission is to aid ambitious women in their journey to cultivate their creativity and turn it into a profitable and meaningful career.
Cool Girls Create provides a safe space to ask questions, get advice, showcase your talents and connect with other like minded creative women.
A "Cool Girl "is a woman who uses her creativity and brilliance to walk in her purpose and create her own success.
Our website is a one stop shop for content creators and fashionistas who are interested in capturing their special moments. You can purchase all in one photoshoot kits featuring set design props for your home photoshoots or special occasions. Our DIY Photoshoot kit is easy to assemble and great for personal branding, holidays, birthdays, and other special moments you may want to capture. It allows you to create a fashionable background for your photoshoot at home, your studio or event location.
On the Cool Girls Create website you can also get exclusive access to stylish, comfy clothing pieces for when you're on the go and want to stand out as a creative.
The best part about Cool Girls Create is the community. In CGC's community, our women have found mentors, best friends, accountability partners and creative motivation. We're all about uplifting each other and establishing real connections. We even have workshops to teach women Do it Yourself methods so that they can create their own content on a budget for their brand or business.
I am most proud of having had the opportunity to host the first ever Black Women Creators Virtual Conference this year. The virtual conference featured exclusive workshops for Black women who wanted to elevate their creative careers. It provided actionable strategies and hope to women of color who would like to start their own businesses, enhance their impact in creative industries or broaden creative roles in traditional industries. The conference featured Claire Sulmers, founder of Fashion Bomb Daily and book author of "The Bomb Life", who shared her insights on diversifying our lives as Black Women Creators. Other guest speakers included self portrait model Kimberly Douglas, award winning violinist Mapy, and one of Beyonce's professional dancers, Corbin Hunter along with brand strategists, content creators and other creative business leaders.
I was able to put the conference together on a virtual platform in 30 days and I couldn't be more proud about how it turned out. Attendees left the Black Women Creators conference feeling empowered and motivated to pursue and invest in their creative careers and creative passions.
Who also deserves credit?
Who else deserves credit – have you had mentors, supporters, cheerleaders, advocates, clients or teammates that have played a big role in your success or the success of the business? If so – who are they and what role did they plan / how did they help.
The level of support I've gotten from friends, family, peers, and strangers over the years has been so inspiring. Every time someone has purchased, shared a post, attended an event or given a kind word it has truly made a difference. I especially appreciate The Cool Girls Squad, CGC's national ambassadors. They have volunteered countless hours to contribute to the brand and they represent what it means to live a purposeful life.
My husband, Greg also deserves the credit. A month into dating, he was at that very first "the List" fashion show that I mentioned earlier and he hasn't left my side since then. When I was about 2 years into my side hustle, he turned my garage into a storefront because I wanted people to be able to shop in person but I could not yet afford a studio. When I got the studio space, he built barn doors, a cash register wrap, and even an outdoor deck to help bring my storefront to life.
He's been my photographer, marketing manager, DIY handyman, event runner, and anything else that he needs to be as a partner by learning and adapting to the needs of the business. He's my personal hype man and he's been supportive from the very start. His presence has helped give me the freedom to go after my dreams. I can say the wildest, most extravagant idea and he will respond with, "let's do it". We can make anything happen because we are a great team. As a creative Black woman, it's important to remember that no idea is too big and no dream is unattainable. The best thing you can do is surround yourself with like minded and supportive people so that you can continue to grow in your success.
My parents also deserve the credit. Before I was old enough to understand entrepreneurship, both my mom and dad had multiple creative hobbies, businesses and side hustles throughout my life. They subconsciously helped me build the confidence to take creative risks and go for my own idea of what my career should be.
What is "success" or "successful" for you?
If I could use a song to describe my life, I would refer to Beyonce's "I Was Here". I can relate to this song because it describes the feeling of wanting to leave a footprint on the "sands of time" or on the world forever. My definition of success is to have the freedom to create as I want, when I want to. My success is determined by the positive impact that I am able to make on everyone that I meet and the generational wealth that I build for my family. My goal is to employ, empower and create opportunities for as many Black women as I can. That is what success is to me.
Contact Info:
Suggest a story: VoyageATL is built on recommendations from the community; it's how we uncover hidden gems, so if you or someone you know deserves recognition please let us know here.