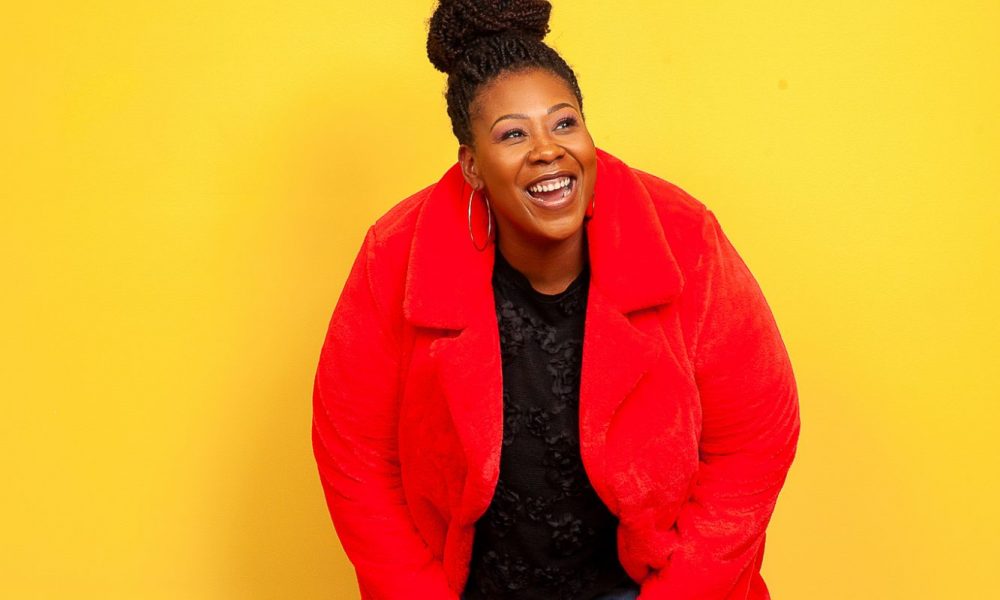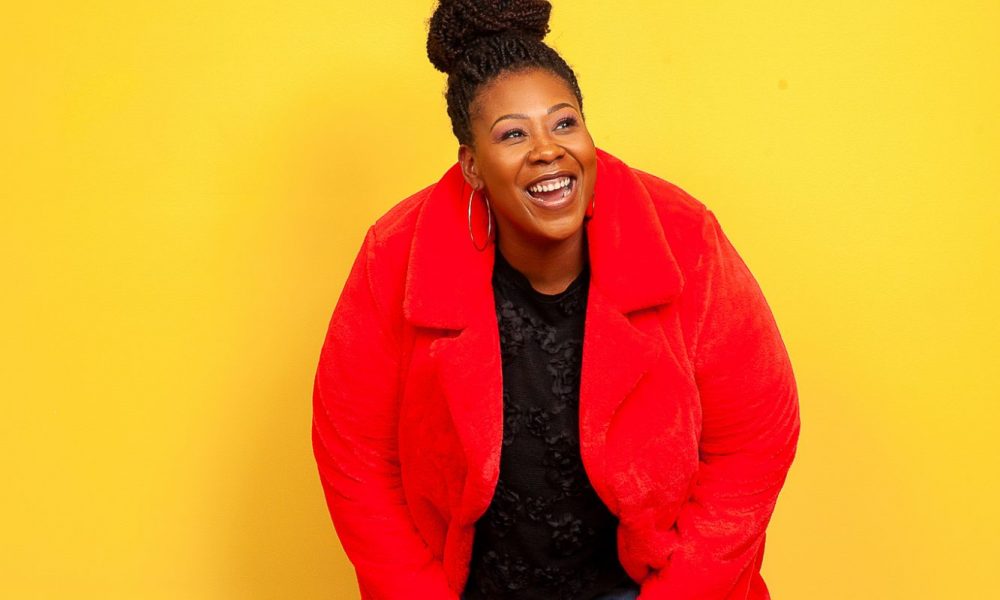 Today we'd like to introduce you to Teddi Rene' Jackson.
Teddi Rene', let's start with your story. We'd love to hear how you got started and how the journey has been so far.
In 2015, five days before my daughter's first birthday, my mother passed away from cervical cancer. I was working as a paraprofessional with non-verbal and aggressive students on the autism spectrum at the time making about $25k a year and pursuing a Masters in Applied Behavior Analysis. Within two months of her death, I discovered that her life insurance policies were canceled, the house we were living in was in foreclosure, there were thousands of dollars in unpaid utility bills and I was fired from my job for taking care of my sick son immediately following my mother's transition.
What a time. Lol. I knew that I had to change the path my life was on and I had to take more control of it instead of the half-hearted life I was currently living. At the time, I was meeting a lot of new people who were younger than me, more successful than me, had near-perfect credit, and clearing six figures and I was surprised and inspired. I didn't know that young Black adults lived these lives. These people helped me to change my life. My best friend and other men in tech helped me to weigh my options and decide that I wanted a career in IT and in two years' time, I went from relying on food stamps to feed my family to making six figures.
Along my journey, I transitioned my first business Paraphernalia University, to eCommerce shop, founded United Kweendom, and became a knowledge commerce entrepreneur offering services and digital products on startup business strategy and career coaching. Major changes. Major blessings. It all happened so fast but it also took forever.
Overall, has it been relatively smooth? If not, what were some of the struggles along the way?
Not smooth at all. Like I said my mom passed away and I made all of these discoveries about my reality. Foreclosure. Utility bills. Fired. On top of that, I was getting rejection after rejection for help desk jobs. I bombed my Summer semester in my Master's program and decided that I needed to stop until I had some focus and time to grieve and get my life together. I spent so many hours on my sofa in the dark after being told that my resume did not move on to the next stage of the process or that the phone screening was the final step for me and for jobs that I knew I could do. There was nothing difficult about any of these jobs, I could do them in my sleep and had. I just did not know how to present myself in such a way that showed my ability.
Those were dark days man. I am truly grateful for my best friends, my sorors, and my family. My tribe pulled together for me and helped me shift my perspective and reclaim my life and I am not an easy person to convince or to get through to when darkness has set in. Lol. I'm grateful for their patience. A major turning point for me was when I got my first full-time direct hire tech job.
Almost a year after my mother's passing, I landed a role with Marriot Intl through TekSystems. About a month into the job my car broke down and I calculated that I needed a few more dollars to be able to afford another car. I reached out to the stand-in for my manager about my issue and asked for a $2.5 per hour raise which I knew was a stretch because I had only been working there for about a month. After being dismissed without any type of serious consideration or real acknowledgment, I was basically told there was nothing that could be done. I quit my job that day.
I contacted my supervisor and let him know what was going on, I contacted the client and apologized for the inconvenience and let them know I would not be returning and the circumstances. Do you know the client called me, listened intently to my issue, and got me my pay increase? He also laid out a plan for me that gave me the opportunity to apply for upcoming permanent positions with Marriott. He worked with me with my schedule and by October I was a full-time employee of Marriott Int., I got to work from home, I was able to better manage my responsibilities as a mother, I was making enough to cover my expenses, I had more time to work on my future.
I didn't know at the time but this experience would change my mindset on a lot of things and would guide my career and my business. It allowed me to see my value as an employee, showed me that I could ask for what I need without regret, and solidified my pre-existing belief that there's always a better opportunity behind each rejection.
Alright – so let's talk business. Tell us about United Kweendom – what should we know?
So, I do the most. Lol. I do a lot of everything. I started my first business, Paraphernalia University right after I graduated from Bowie State as an answer to the lack of inexpensive, quality, custom greek gear in the area. At the time you had to go to the College Park book store (that was expensive), to Joe Mann's ( that was far), or The Guild (which never had SGRho apparel) to get the most basic D9 greek gear and online stores catered to the predominately white organizations. There was a lot of powder blue and yellow gear and rarely any flattering royal blue and gold.
This business originally started by word of mouth and we specialized in custom apparel and quick turn arounds. I did a lot of basic crossing tees and hoodies, competition cheer gear, and branded tees for local small businesses. I had the idea to put the shop online before there were things like Shopify and Squarespace but could not find a developer to do it for me so it was more of a hobby than a business and has helped me bridge the gap between what I had in my pocket and what I needed on so many occasions. P.U. now hosts five exclusive brands of our own and we still specialize in custom branded apparel for small businesses, brands, and podcasts. We are 100% black-owned. I handprint every item myself twice a week and run the whole thing. We are now online at getPUGear.com and making that switch tot he online space has been like starting all over again. There's so much to learn. I am proud that I have been able to navigate that without sacrificing quality customer service.
Through my major life transition after my mother's passing, I founded United Kweendom. Initially, United Kweendom was just a woman's network that would allow people to find each other and it hasn't strayed far from that initial thought but now United Kweendom is so much more. United Kweendom matches Black women with experts, consultants, coaches, and other knowledge commerce entrepreneurs to help them address and conquer their unique combination of life challenges. It's a one-stop-shop for all the resources, guidance, and support someone would need while going through a major life transition such as losing their mother, becoming a mother, starting a business, or committing to their health, or a combination of those things.
We have Tribe Leaders who help our Tribe Members achieve their goals without having to book 100 discovery calls to find their ideal match. As the Founder, CEO and First Tribe Leader hosted on United Kweendom, I am proud to be a part of something that will change the way we ask and search for help. I wanted United Kweendom to save women the frustration, money, and heartache that I experienced through my transition and ensure that they were never alone. Knowing what to do next and having genuine and consistent support were major keys in my story from food stamps to six figures in less than two years.
United Kweendom is connecting you to your unique tribe that will help you organize your life, create a plan, and hold you accountable when procrastination or excuses threaten your progress.
United Kweendom is supporting women and their efforts to grow their businesses by making it convenient and financially as well as process efficient.
We are currently building the new platform and expect to release it in 2020. The waiting list for Tribe Leaders and Tribe Members are both now open and more information can be obtained at www.unitedkweendom.com
Along this journey, I began to share my experiences and now I help other women champion their career as I did with Marriot, and use their business to support them like I was able to with Paraphernalia University. Every woman should know her value and her worth in this world and be able to pursue it without worry. Under my self named brand Teddi Rene, I am building my own community for women who want to start a business but don't know what to start or how to do it on a limited budget and women who want to assert themselves in their careers, get what they are owed and want to be their authentic self in the workplace without repercussion.
I join my community daily in our mentoring forum called The Goal Getter Collective. It's free to join and it's just me talking to people, answering questions, helping others the way others have helped me. Anyone can join at teddirene.com/ggcollective.
Any shoutouts? Who else deserves credit in this story – who has played a meaningful role?
So many people deserve credit. God gets all the glory because no one or nothing could ever have developed such a strategic journey of trials, experiences, skills, and victories but MY GOD.
My mother because I watched her give more than her last to help other people with a smile on her face simply because she knew what it was like to not have that. She was my SuperShero and one of the most intelligent people I've ever know. Her story inspires me daily.
My father was the first entrepreneur I knew. He started a math tutoring business when I was about 7 or 8 and recognized the potential technology had early on. I memorized a great deal of ms-dos prompts by the age of 8 and that was his doing. I preferred mental math over a TI-82 calculator and find puzzles, solving problems, and reading fun because of him.
My family has helped me to pick up so many pieces, bridge gaps, and just whatever they could over the years. Mu kids have been troopers throughout it all. This is a part of their story and I thank them for being them and bringing light into dark spaces with their presence and energy and for trusting me.
My best friends, Pupp, Mish, Kathryn, Suzi, Dany – for seeing the light when my eyes were closed; for helping me find the silver lining; for never judging me or leaving my side; for confirming that true friendship is whatever you need and being just that for me by being you. I love yall. (Check out SankofaYogaCenter.com yall cuz Tamisha is the dopest person you will ever meet.)
Can't forget Shanel, Alicia, Suzi, the Geek Squad, Jiggs, Hulk, Mel, Syd, Teneika, DMV Greeks, the inaugural members of United Kweendom, all the guests on The Kween Conversations Podcast, all the PU Brand Ambassadors (Aaron, Kes, Jeeda, Shasta< Ashley)…
This list goes ON! Ok. There is no way I can begin to breakdown how all these people (and more) have initiated a spark that helped me to change my life. I just do my best to show them every day that I love them, I care about them, I support them, and I appreciate them. They don't know it yet, but when it comes time for me to send out the invitations to the premiers, exclusive events, to name names, and bring people into rooms they aren't physical in, they are always on my mind.
Pricing:
Contact Info:
Image Credit:
Afros and Audio Podcast Conference; JeanMarc Photography; Preston France; Shawn Moore; Teddi Rene'
Suggest a story: VoyageATL is built on recommendations from the community; it's how we uncover hidden gems, so if you or someone you know deserves recognition please let us know here.