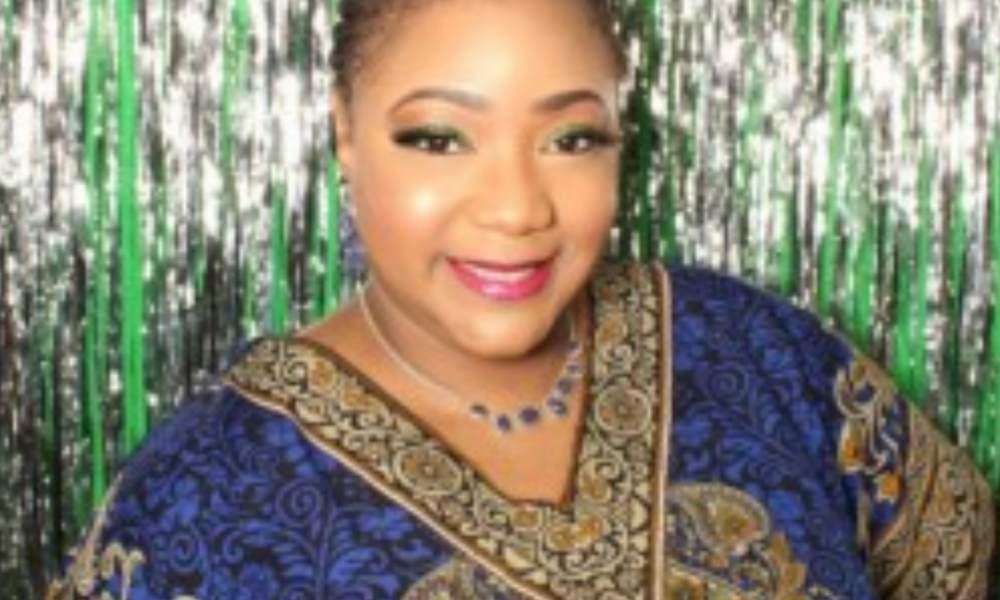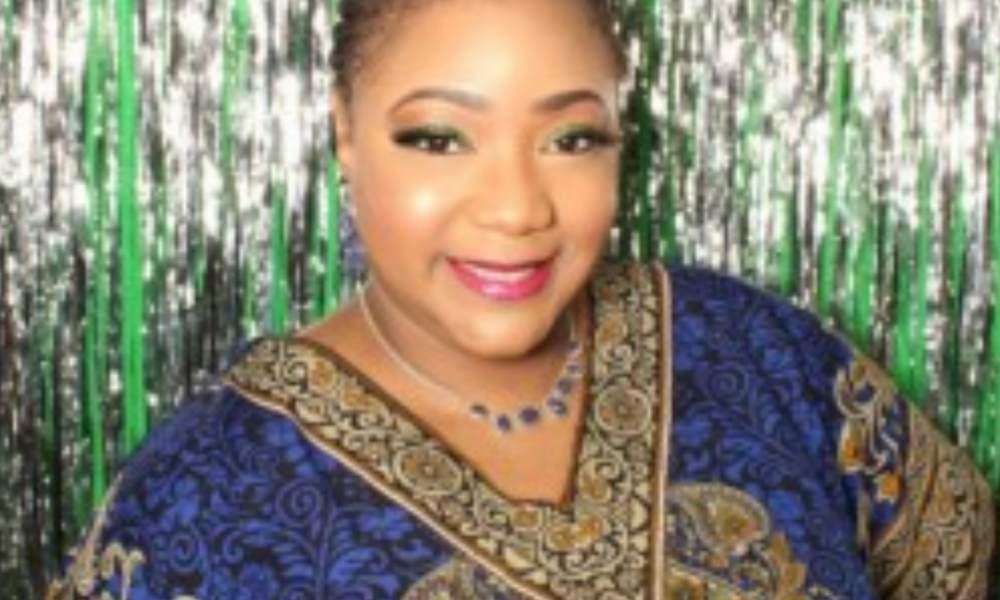 Today we'd like to introduce you to Tiarra L. Moore.
Tiarra, let's start with your story. We'd love to hear how you got started and how the journey has been so far.
I developed a love for science and engineering at a very early age. I remember the days as a child when I took my toys apart to figure out how they worked, and then put them back together again. Sometimes they worked again, and sometimes they didn't, but my curiosity was satisfied and I always learned something new. This love for science and engineering carried on throughout my high school and college days, where I majored in chemical technology and chemistry, respectively. I planned on either being a medicinal chemist making medicine or doing work with environmental chemistry, but God had a different plan for my life.
After graduating with honors from Clark Atlanta University, I attended Cornell University and became certified in nanotechnology and developed biosensors on a nano-scale that could detect pesticides in soil and water. The work was very challenging, but I enjoyed the work. I thought I would be at Cornell for several years to come, but during that time, God let me know that I was off course. I was told that I was called to teach, but I was NOT trying to hear that! My first thought was, "I am not about to deal with those bad behind kids (insert a different word for behind). I do not have the patience for it. No thank you!!" So what did I do? I stayed at Cornell and kept doing my science and engineering work. That is until God broke me down and made me obey. How many of you know that it's hard to run from God's call and who you REALLY are? Consequently, I left the program and went back to Atlanta to pursue a teaching career – in science!
I taught science in Atlanta Public Schools for ten years and was an Instructional Coach for five years. During my tenure I was very successful. I have a very creative side and won numerous grants that allowed me to enhance my instruction with additional supplies, develop numerous STEM programs/initiatives, and a nationally-recognized organic garden and fruit orchard. These grants also allowed me to take students on many science and STEM-related field trips, both in state and out of state, at no cost to them. Student achievement increased and I won numerous awards for my work, but I knew there was more for me to do. I knew I needed to go higher, and entrepreneurship was going to be that avenue.
Has it been a smooth road?
My journey has certainly been full of challenges, my biggest being those surrounding my health. I was diagnosed with lupus in 2004, one year after my father's passing. The first sign of my diagnosis was the classic butterfly facial rash, a very large, raised rash that covered a good portion of my face. Dealing with an invisible illness is one thing, but living with the physical manifestation of that illness is a totally different ballgame. Going to work with middle schoolers with that rash was very difficult, as you can imagine. However, I had to persevere and was determined to WIN. I was on medication, but sought holistic means to get well, and was able to manage my symptoms through eating foods that heal and abstaining from those that are acidic and mucus-forming.
Years later after getting control of the lupus, I got hit with another whammy. I developed a foot injury that led to a DVT blood clot in my left leg that traveled to my lungs. I had three massive blood clots in my lungs that almost cost me my life. The doctors couldn't believe that I survived that ordeal. God's hands were certainly on my life, but the recovery was certainly difficult.
Then came whammy number 3. Like many women, especially melanated women, I developed fibroid tumors. Not 1. Not 2. Numerous fibroids that made me look pregnant. Numerous fibroids that had me bleeding so much that I became anemic. Numerous fibroids that almost cost me my uterus (but God). Numerous fibroids that had me bleeding so much that I had to have a blood transfusion – 3 units of blood – before I could even have surgery to get them removed. I was literally bleeding to death. Over 40 fibroid tumors almost cost me my life a second time. I survived, but the road to recovery was a beast. I then developed some nerve problems in my back, which was severely painful and affected my ability to walk.
Due to all of my health challenges, there were times when I wanted to give up. I was in physical pain, mentally exhausted, depressed, anxious, and couldn't see the light at the end of the tunnel sometimes. However, I have a strong support system through the Holy Spirit and my family and close friends. Whenever I wanted to throw in the towel, there was always a small spark inside me that kept me going.
Tell our readers more, for example what you're most proud of as a company and what sets you apart from others.
When I first developed my company, TLM Educational Solutions, LLC, I focused solely on educational consulting, teacher professional development, and curriculum writing for the sciences and STEM. As time progressed, I began to explore more of my creative side and started to create customized rhinestone, sublimated, and vinyl apparel and accessories (requests can be sent to tiarra@tiarramoore.com). However, what I am most passionate about, due to my personal health challenges, is educating women about toxic feminine care products – which contribute to both menstrual problems and uterine problems – especially conventional pads and tampons.
Most women I run into are unaware of how toxic conventional pads are. Most conventional pads are constructed with a plastic top and bottom layer, which disrupts hormones and doesn't allow breathability, causing odor and a breeding ground for bacteria and yeast. The absorbency system (except for the ultra-thin pads) is made of wood pulp and newspapers that goes through a multi-step bleaching process, resulting in a chemical called dioxin that causes cancer and developmental and reproductive problems. It has also been proven that some of these pads also contain styrene (also used in car tires), chloromethane (also used in petroleum refining), acetone (also used in nail polish remover), and chloroethane (also used in styrofoam). This is a contributing factor to many of the problems women face during their menstrual cycle and also the development of uterine issues, such as fibroids, cysts, and cancer. Conventional tampons are also made of plastic and rayon. They also can cause toxic shock syndrome and do not allow the uterus to rid the body of waste every month as designed.
To provide women with a solution to this problem, I sell Jewel Premium Sanitary Napkins through www.SaveOurJewels.com. Jewel pads are a line of safe, non-toxic, cotton-based menstrual pads that have reduced wetness, cramps, odor, heavy bleeding, clotting, and period days among its users. Jewel pads are the only pads in North America made with Nobel Prize winning graphene that kills 99.9% of bacteria and has therapeutic benefits.
Since my services now extend beyond educational consulting and curriculum writing, my company's name has been changed to Tiarra Moore Enterprises, LLC. I am looking into expanding into the virtual healthcare market for individuals and families, and possibly the CBD industry. I am super excited to see what the future holds for my business!
Let's touch on your thoughts about our city – what do you like the most and least?
The things I absolutely love about our city are the diversity, green space, urban gardens, education hubs, historic elements, the expansive social network, monetary and networking opportunities, restaurants, and the cultural and tourist attractions. Of course, I hate the traffic! The level of gentrification is also a cause for concern.
Pricing:
Jewel Premium Sanitary Napkins – $6 per pack
Rhinestone Apparel – $30 and up
Sublimated Apparel – $25 and up
Customized Gifts – $10 and up
Educational Consulting/Customized Professional Development – Priced based on services needed
Contact Info:
Suggest a story: VoyageATL is built on recommendations from the community; it's how we uncover hidden gems, so if you or someone you know deserves recognition please let us know here.