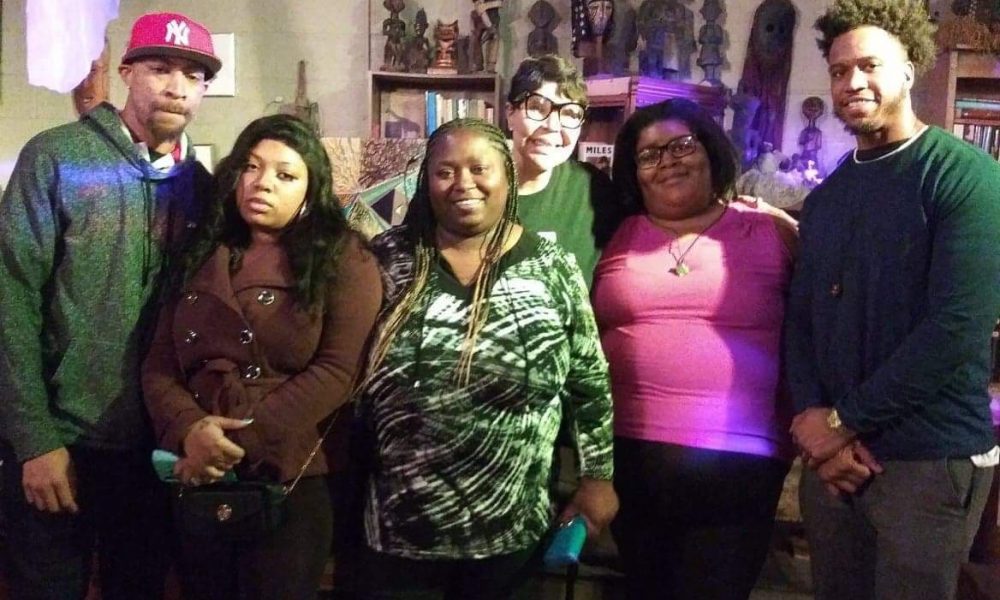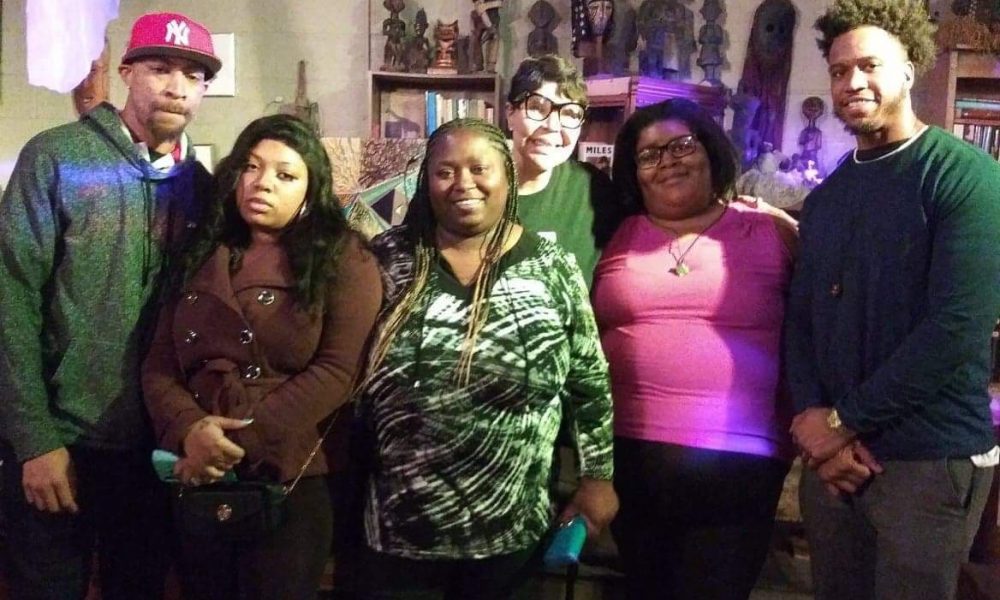 Today we'd like to introduce you to Timothy Hill.
Timothy, let's start with your story. We'd love to hear how you got started and how the journey has been so far.
As early as six years old, I fell in love with Business. As a kid I would save what money I could and loan it out to family members with a small return on interest. At the age of eight, my family moved to the rural country where we were the only black family in an all white town. For many of the residents there we were the first black people they had come in contact with face to face. Needless to say, since the first day I was met with adversity, but for the most part everyone else just stared and whispered about me. To get kids to play with me at school I came up with a game called Me Vs Them (Black vs White). On the playground I would accept any challenge from any kid on anything in the playground. Kids would line up to challenge me in something just to see who was superior (Black or White). Most days I would win. Days I didn't, I would go home and practice whatever I lost at until I could beat whoever beat me. The mentality of always being prepared along with my competitiveness carried over in the classroom as well, which made me a monster in anything I put my mind to.
Growing up in the environment I was in, I didn't have much of a childhood because I had to grow up quick. Safety was a very big concern for me due to racism being prevalent and unhidden. The ability to read and connect with people played a huge part in building relationships as well as my safety. Mentally, I matured quickly having my first real job at 10 years old working a farm and driving on the road at 12 years old. As I aged, I continued to excel in school, but I became more withdrawn from people that pushed me into a double life and dark deep depression that led me to conspire to do some unimaginable things that stemmed from a lack of identity. From that day forward, I vowed to remain TRUE to myself and could give a damn friend, family, or foe on what someone has to think or say about it. Shortly after I began to gain notoriety in the town for my character. I had some white boys even trying to grow their hair into a fro. A memorable moment for me is when I was standing on a hill overlooking our high school football game. A schoolmate whose parents were in the kkk came up to me and said, "I don't get it. I'm taught to hate you but I don't. I wish all black people were like you." When that happened I realized I was making a positive impact in the community on how they viewed black people.
Other factors that led up to me creating Heart 2 Heart Relationship Talk Show was during college I sold a large amount of weed in nine months time while also completing my Masters degree. I don't mention this to glorify selling weed but instead highlight the fact that because I was able to successfully take $50 and turn it into 10k in nine months while earning a Masters; gave me the confidence that I can successfully build billion dollar companies from scratch. The other factor that led me to the talk show was when I got caught for possession of marijuana and I had to fight my case down from a felony to a misdemeanor which led me to spend two weeks in county jail. During those two weeks I did a lot of soul searching and yet again vowed that I would go legit and put my efforts into building an actual business. In 2011 I had a friend that was going to a break up. He didn't know the words to express his feelings so I suggested he go to the store and find a card to address the issues in his relationship. He went and came back empty handed. His situation had me up all night thinking. Come to think of it, I knew quite a few people in his position that don't know the words to say or initiate a hard to explain situation. That's where I came up with the idea of using greeting cards to help people express their true feelings in relationships and came up with the company Heart U Not. The first greeting card company that caters towards breakup on good terms, Counsel cards to help address issues, and Inspirational to help someone get over a breakup. To put things in motion I used 30k from a lawsuit to fund my idea and went on to make three newspapers, a TV appearance, and cards in retail all within the first six months of opening day Feb 1, 2017.
Heart U Not greeting cards looked promising but had to be put on pause when I was expecting to receive a nice sum of money from which I had loaned someone to further their business. The person vanished without paying me back, and financially I had to make a choice to put Heart U Not on hold. Determined to keep Heart U Not alive, I came up with the concept of a talk show to help bridge the communication between men and women that would allow people to ask and talk about the questions they want to talk about and also get answers from professional sources, celebrities, and known figures in the local communities. With the show we also include an educational piece to provide resources to help people in relation to the topic of the show. Since our first show in 2018 we have performed over 200 shows, currently filming for TV platforms, and have featured multiple celebrities and musical guests on the show. We had a hiccup in 2020 with Covid and we made the show virtual in which we had one of our best shows to date. Moral of the story, nothing stops you but you. Find a way to make a way.
Overall, has it been relatively smooth? If not, what were some of the struggles along the way?
HELL NO!!! Mental breakdowns, racism, discrimination, fake support, finances, haters, family, long distance love, but most of all battling myself. Me Vs Me I feel will always be the ultimate struggle. When the hiccups become less and less, then you know you are winning the battle. I'm a firm believer of the law of balance. I've conquered my hell and I know my purpose. The journey for me now is to lead and build. Once you accept your purpose the universe moves with you. Even when struggles arise, you wont notice much because the universe will send you the right people at the right time.
Please tell us about Heart 2 Heart Relationship Talk Show.
Heart 2 Heart Relationship Talk Show is a grassroots interactive live/virtual relationship talk show that provides people a platform to ask questions on relationships or other taboo topics. All questions are submitted by audience members and answered by the celebrity panelist. Once panelists give their comments, the audience members will have a chance to respond.
I am also the Founder and CEO of Heart U Not greeting cards. Relationship based greeting cards which help people express themselves in hard to explain situations. We assist in helping to inspire positive relationship building. I'm known for being a good father, standing for what's right, keeping it 100, and for having a heart to inspire people to be the best true version of themselves. Some of the things I'm most proud about the Heart 2 Heart Relationship Talk Show is that it gives people a chance to showcase their skills and talents whereas before they may not have had a platform to do so. People that attend the show say that it feels like self therapy in which people are able to apply different perspectives from other people into their own lives. I'm proud that the Heart 2 Heart Relationship Talk Show is a safe space for single people and couples to meet, network, and leave the show knowing more about other communities as well as a better understanding of themselves. I'm also proud to say that we have also been working with no budget. We believe in working collectively to build our dreams. I wish more people in the black community would do it more. It works with the right people and the service mindset.
The show has brought all communities together with even having a trans woman Erica Moon One Luv as a host. It is my belief that humans are the only race that exist. I believe we are all gods/goddesses with genius abilities. What sets me apart from others is that i'm smart enough to keep that to myself lol. The world isn't ready yet.
Any shoutouts? Who else deserves credit in this story – who has played a meaningful role?
The Creator for life/health/strength, Kathrina Graham co founder/partner who has supported me from day 1. My parents who instilled good character in me. My son Tyler who keeps me motivated. Christina and James Jackson who invested. The Marshall family, Xanthi Shine first host for showcasing the show's potential, Demetric Walls and Ryan Anderson for countless times doing video and any company who has partnered or anyone who has been a part of the show in any form or fashion.
Pricing:
Contact Info:
Phone: 734 377 5390
Email: info@heartunot.com
Instagram: heart2heartrts
Facebook: H2HRTS
Suggest a story: VoyageATL is built on recommendations from the community; it's how we uncover hidden gems, so if you or someone you know deserves recognition please let us know here.