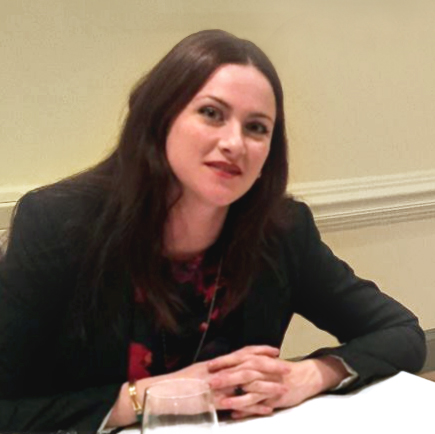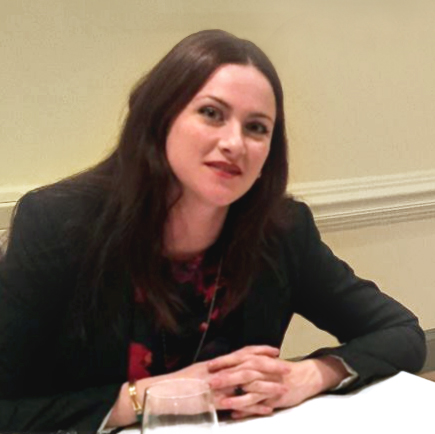 Today we'd like to introduce you to Tracy Selin.
Tracy, let's start with your story. We'd love to hear how you got started and how the journey has been so far.
I found my way into the transportation industry through environmental studies at Georgia Tech. As an undergrad, I studied Atmospheric Chemistry (air pollution, climate change) within the Earth and Atmospheric Sciences Department.  I immediately entered a graduate program, but I was unhappy because it was primarily research-oriented and I wanted to be more connected to the people and communities that were facing environmental challenges.  So I left and  found a few temp jobs to bring in some money (including at Atlanta's own CNN / Cartoon Network!).  I also took a chance during that period and submitted my resume to Atlanta's regional metropolitan planning agency for an open transportation planning position.  At the time, the region was in the midst of an air quality crisis related primarily to transportation challenges.  There were multiple law suits facing many public sector transportation and environmental agencies and I was hoping they would see the value in bringing someone with a technical/environmental science background into their planning world.  It worked…they hired me and I started my career in an urban planning agency, not even knowing what planning as a profession was!  I worked there for eight years with my initial focus almost entirely on navigating multiple legal air quality challenges and successfully transitioning the agency to new, more stringent air quality standards.  Ultimately, this work led to a career highlight – U.S. Congressional Testimony with the agency's Board Chair to inform implementation of revised air quality regulations.  I worked closely during that time on a number of other technical and policy initiatives to improve the integration of environmental, public health, and multimodal mobility considerations into the traditional planning process. I also completed my MS in Transportation Engineering at Georgia Tech to strengthen my transportation background.
After eight years, I joined Cambridge Systematics (CS). I have been with the firm for over ten years now, supporting public sector clients on a variety of transportation projects.  I've worked extensively at the national level, developing long-standing relationships within the transportation research arm of the National Academies of Science, and closer to home building client relationships as well as a broad project portfolio in the southeast US. At CS, I've been able to earn advancement, having moved from an Associate to Senior Associate and then Principal.  With strategic changes in the organization, I'll now be serving as the National Operations Manager for our newly integrated Planning, Policy and Implementation practices, overseeing day to day operations of a transportation consulting practice that encompasses 80 individuals in 12 offices around the country .  Yet I'm firmly anchored in the Atlanta office and the region that I love, and I continue to consult directly with many clients, particularly here in the Southeast.
Great, so let's dig a little deeper into the story – has it been an easy path overall and if not, what were the challenges you've had to overcome?
It has been challenging for sure. I have worked very hard, for a very long time. I balanced full-time employment with school work early in my career, and now I balance it with being a single mother of two young boys.
In fact, I'd like to focus our discussion on my experiences as a working, single mom. I have had sole, full-time custody of my children for over four years,  since they were two and four years old, and every single day I figure out how to juggle the demands of both family and work.  I think I may have a small, but perhaps important voice to contribute to the conversation around striking a healthy balance between work and family… both from a personal standpoint as a mother and from a professional standpoint as a manager.
I think any working mom out there understands the struggles that are common among us all – working harder at times than your peers to try to mitigate negative opinions about your focus and commitment; the guilt around not being there for every moment when your children are growing up so quickly; the stress of trying to do it all when we know we cannot. We deal with this every day and we own our reality as working mothers.  We are too busy to do anything but work harder, if that makes any sense.  And, more often than not, we are not supported in finding a better way.
What I have witnessed many times, over the years, is a workplace culture that dictates we marginalize the needs of our family—or, at worst, ignore them altogether. As a result, the family's needs are hidden away discreetly in our conversations and in our timesheets; 30- to 60-minute bites out of our sick and personal leave for dentist or doctors appointments, volunteer opportunities at the kids' schools, or simply leaving early to occasionally walk your children home.  This isn't healthy for any working parent.
My personal experience has been one of dealing with these challenges by living and creating my own professional work environment where I do not hide my focus on my family. I am open and honest about the time off I may need or want, and the fact that the well-being of my children is the basis for how I manage my day and my calendar.  Early on, I often felt I had to draw this line so I could set my own boundaries personally and professionally.  More recently, as a manager, it has been about creating an environment for others where they can do the same, comfortably and with the explicit acknowledgement that the company supports their families and these decisions.  I've been very fortunate working in a professional services environment that has allowed me to do so.
I have often used the term "two-way street" as key to success when discussing the flexibility that is, in my opinion, necessary for any working mother or father in the modern world. As an employee it is my responsibility to clearly communicate any flexibility I need during the work day or over the course of the year, and to commit that it will not negatively impact my responsibilities towards my clients, my staff, or my project teams.  As a manager, my responsibility is to provide an environment where staff can do the same, with open communication and mutual respect for both professional and personal needs on both sides of the discussion.
It would be disingenuous to suggest I have achieved some sort of workplace nirvana where my days unfold like a perfectly balanced bento box. Everything NEVER gets done.
Being a working parent is challenging.  Being a working single mother on top of that has personally tested me at times that I did not think I could get through.  I have many days where I feel overwhelmed, unpolished, and just plain tired.  But it's a day at a time and hard work bears its rewards.  I am happy and my children are happy and that is my definition of success these days. Plus.. I hear working single moms are bringing sexy back.
Cambridge Systematics – what should we know? What do you guys do best? What sets you apart from the competition?Cambridge Systematics focuses on transportation planning and analytics across a broad spectrum of mobility, economic, and development needs. We have worked directly and collaboratively with our clients for 45 years to solve challenging problems that directly impact communities and the people in them. This combination of collaboration, problem-solving and impact is what I love most about consulting.
Outside of the work that we do, I am most proud of the culture we are creating. Our attention to employees' personal needs doesn't diminish what we bring to the company or our clients and, in fact, I believe it enhances our work. Our company values us as whole people, which makes us more effective and I'm certain will continue to be key to our long-term success.
What moment in your career do you look back most fondly on?
My proudest moment in my career was earning the promotion to Principal and shortly after that assuming the role as National Operations Manager, in a nationally-recognized firm in the transportation industry…all during a personally challenging time requiring a very intense focus on my family. My kids have been, and will continue to be, my compass in life and I think that will only lead to more exciting successes in the future.
Contact Info:
Address: 730 Peachtree Street NE, Suite 500
Atlanta, GA 30308
Website: www.camsys.com
Phone: 404.460.2603
Getting in touch: VoyageATL is built on recommendations from the community; it's how we uncover hidden gems, so if you know someone who deserves recognition please let us know here.