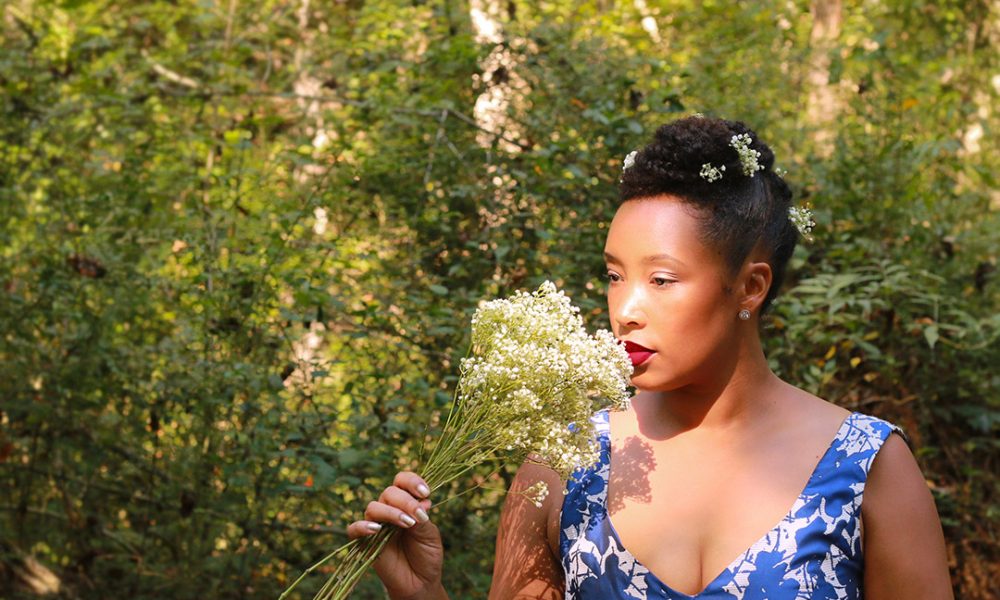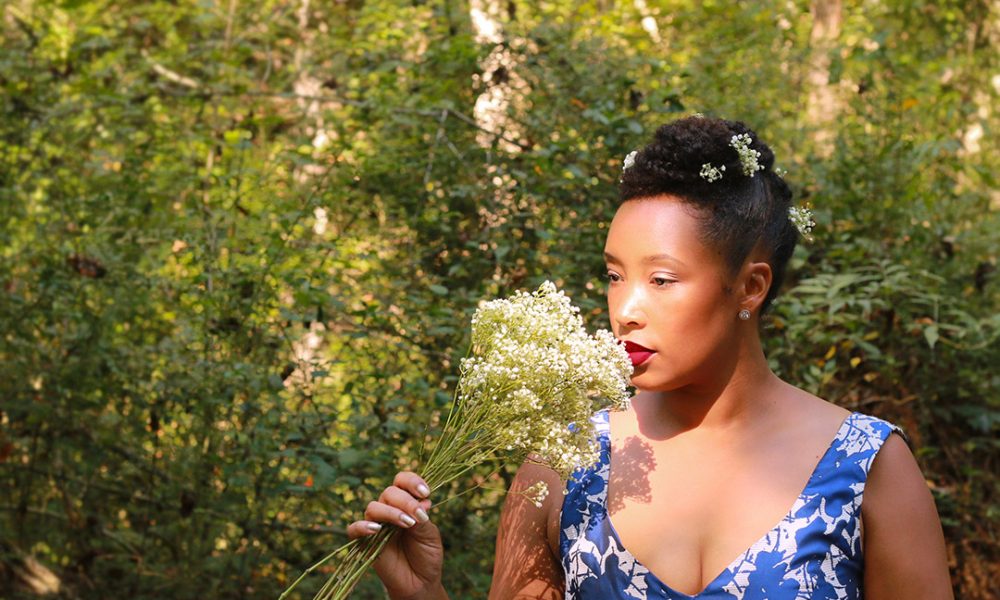 Today we'd like to introduce you to Achsah Taziwa.
Achsah, let's start with your story. We'd love to hear how you got started and how the journey has been so far.
"When I was twelve years old, I watched a lady set a car on fire in the parking lot of the lounge that sat across the street from my aunt's beauty shop. Under the hair dryer, with homework in my lap, I could only think about that woman's hell, and the dungeon she was chained to. She was out there in that parking lot fighting a demon, and it wasn't the man running out of the lounge pissed off because his ride was up in flames. That woman stood there in years of hurt as she yelled out in rage. I didn't know her story like she didn't know the story of the little girl staring out of the window across the street. One thing was for sure, we were both on Fifth Avenue in pain… as I sat there in that busy salon, I watched her and wondered if we shared the same dungeon. I wondered if the demon that hurt her was related to the one who took my ivory; the pieces of my tusks, the fragments of my soul. All I knew at that moment was that the men who did us wrong drove two different cars." – Insert of Born to the Elephant Show
And right here is where living out my purpose begins. From a young age, I could feel people. Sadly, many people just see people, but I can feel where people have been, especially women. I have always championed women. I am in awe of their strength or yearning for them to find it. The story of a woman is somewhere under her mask and between her laugh and her indignation. "We are you. You are we. We are one."
I was born in Columbus, Ohio, 7 lbs. 6 oz., red. My mother named me Ach-'Sah (Ak-Sa) (Axa). I didn't used to like my name. I thought it was one more burden to weigh me down and would only bring unwanted attention. Being shy, I didn't like repeating my name three or four times, and then telling people where it originated from. That was always the next question after repeating it, spelling it out, breaking it up and sometimes writing it down. I didn't know exactly where my name came from. I just knew my mother named me after an older woman she would run into from time to time, and Ach-'Sah was somewhere in the book of Judges. As time went on, I thought it meant anklet; that's what Google told me anyways. Then, when I got to high school, my science teacher, Mr. Quickert, told me my name has a beautiful meaning and I should look into it. It wasn't until adulthood that I willing opened the Bible. Ach-'Sah is a biblical name. She was Caleb's daughter. Instead of going through the people, Ach-'Sah went directly to God. Ach-'Sah means bursting the veil; adorned. It wasn't until I found the meaning of my name that I knew there was a reason for my existence, and that wasn't too long ago. I love my name and now if I'm asked, I take the time to spell it, write it, break it down and tell the story behind it.
I am the product of stories unknown to me. I can only speak on how the weight of those stories kept me for years and how it all has me standing here today. I was exposed to people and situations that are hard to speak on. When I was little, I would write and draw pictures that told happy stories. Now, I'm a storyteller of stories that cultivate my roots, our roots. My stories make you smile as much as they make you uncomfortable. They are the familiar places that are hard for some to go to, but like a scary movie, you peek with one eye open. We all look for the happy ending. My stories don't always end in bliss, but they're entertaining for some while they're home for others. Through writing and photography, I am reminded that I am of purpose and I have work to do.
Great, so let's dig a little deeper into the story – has it been an easy path overall and if not, what were the challenges you've had to overcome?
Any story worth writing about holds its trials and tribulations. Nothing worth having comes easy. I have a novel, literally. I have faced situations that have caused pain and delay that resulted in a lack of confidence and depleted self-worth, starting at a very young age. It's difficult to change something or someone who was altered so early on. The beast lies right there at the end of self-doubt, and she dares a person to be bold. I wasn't trying to go near her.
In elementary, I lived on the outskirts of a diverse, upper-middle-class community where I attended a Math and Science school. There, I was surrounded by black families that held doctors, lawyers, educators, executives, stay-at-home/PTA mothers. I was surrounded by unicorns! At least television and the rest of the world made me feel that successful blacks, like them and my grandparents, were infrequent. I wanted to be special like them. Early on, I knew I loved art, but the people I looked up to a thought of art as a hobby. I thought, "If I choose art I won't be successful like them," but then I chose art anyways. Later, I attended a high school that focused on the arts with programs from dance and theater to sculpting and graphic design with everything in between. I was surrounded by creatives. It was nerve-wracking because I was expected to be a lawyer or doctor, and art was not a career. Later on, I felt like I was failing because I chose art so I looked into other avenues that were intriguing enough to put art away. I entered Dental Hygiene, Real Estate, and Private Investigation. And I dabbled in small business ventures because I was expected to find a career with a title that was "acceptable" and "not of make-believe." What does an "acceptable" career really mean? Some people in these "acceptable" careers aren't even happy. Shouldn't a person do what makes them happy?
I graduated from a private university with a Bachelor's in Business. I walked across the stage, Summa Cum Laude, to receive a $40,000(plus interest) piece of paper. That degree had a way of telling me I failed myself. That paper is currently on a shelf in my closet. I would be lying if I said my degree didn't get me through many doors. I would never discourage anyone from higher learning. I love school. I just wish self-doubt and seeking other's approval didn't push me into a degree I didn't want. I got a degree in a general field just in case I never made it past the beast. I did what was expected of me. I ended up living a life that others envisioned for me while I tucked my dreams away because they were "less than" and "not acceptable." I tucked myself so far away when asked what I wanted to do with my life, I would either say a career I thought they wanted to hear or I would simply tell them I didn't know. I downplayed my dreams when I knew I was in love with art all along.
Living for others also resulted in me surrounding myself with people who just didn't get it or people who were fighting their own beast and wanted me to be right there with them. I was always on leveled playing fields, but I felt like I was being cheated in some way. Come to find out I was just on the wrong field.
Nothing comes overnight. I was impatient and devalued my own work. Art is expressive and to be successful you need to find your people. Not everyone is going to love your work. It would take one person to question my work and I felt I wasn't good enough. So, when people asked me to create for them I would charge a small fee or nothing at all. In today's world instant gratification is expected and as much as people don't like to admit it, other people's approval is regarded. Neither, a quick click of a digital heart or a posted comment is the end goal. Gratification only lasts for so long and people's opinions are here one day and somewhere else the next. My advice would be to dive deep into your dreams and don't listen to the ones who are not willing to jump in with you. They have no clue what's in the depths of you, and that's ok. I still have to face that beast every time I feel like I'm making progress. Some rounds I win, others I lose and it's ok to lose as long as you get up and keep fighting for what you want. Balance is required. Never get in a situation where you find yourself compromising who you are. Art is definitely a huge part of who I am and I'm not willing to tuck her away again.
Alright – so let's talk business. Tell us about The Refinery Loft – what should we know?
It's said that pain has a purpose; mine led me to create a safe place, turned business. The Refinery Loft was just an idea that I could hide in and put myself somewhere in this world. I felt I never belonged anywhere. I never gave myself to anyone fully, fearing I was not enough. The Refinery Loft is where I go to be refined. Some people go to church; I go to the Refinery Loft. I write books, screenplays and shoot photography. Somewhere here is where my purpose lies and I know this because when I'm not creating, it calls my name. I want people to see what I see. I want to bring them into my world.
I don't do titles. Titles make me feel like I'm being shut in a box and labeled. I create. Whatever calls my name that day is where my energy goes. Lately, my energy goes into writing. I wrote, "Born to the Elephant Show" in 2016 after having this feeling I wasn't listening to my heart; dismissing my purpose. I left my job in August 2016 and released "Born to the Elephant Show" February 2017. Then came Kept, Little Boy Pete and There's a Woman on Fire. The spirits of these projects push me and when they feel like I need a reminder they send me one.
Kept is a screenplay about a woman who is haunted by spirits from her childhood and the ones that came with the old Victorian house she recently moved into. Through a series of events, she learns the past doesn't always stay in the past. Her past prepared her for this moment in this house. The past makes her go crazy until it's answered. This story addresses how our mothers' pain can become our boogeyman. What goes on at (insert your childhood address here) should not always stay at (insert your childhood address here). The woman will learn that she is not alone.
Little Boy Pete is a fatherless, motherless child raised in the belly of the beast with the boogeyman in the attic of his nana's house. This is a story about a little boy who grew up with the boogeyman in a house of sticks. In the introduction, you'll realize the story doesn't play out the way you may think. The boogeyman is already dead, but it's the story the boogeyman left behind that will blow the house down and change Pete's life forever. No one wins. You don't know this story because we've been taught to hold our "waters" and not tilt our heads.
There's a Woman on Fire is an extended novel based off Born to the Elephant Show which is a collection of poetry and prose about a girl who survives her boogeyman, Pathology. As she fights the only world her mother knew she finds identity and truth. Born to the Elephant Show holds our secrets that are kept between teeth and tongue; truths that can tear down communities and restore them. This collection of poetry and prose was written with the purpose of addressing the elephant & the room. There's a Woman on Fire was created to give readers much needed details because the entire story matters.
These projects will be released in 2019 and 2020. Born to the Elephant Show is available now at achsahtaziwa.com and Amazon at the link below.
I write and I shoot; one does not come before the other. My grandmother introduced me to the camera. I could sit and look at pictures all day long when other kids were playing with dolls and toys. My love for photography was suppressed, but in 2016 I decided to pick the camera back up. I'm currently focused on portrait photography. 2019 is the YEAR OF WOMAN. I will be highlighting women who have been influential within their community. While I have a love for the natural beauty of a subject, I love editing photography as well. I am a firm believer that our "imperfections" should be embraced and displayed.
The Refinery Loft was created with the intent of restoring me and now I have a dream of TRL impacting our community. One comes to The Refinery Loft to become restored. It's a brand that currently consists of photography, and writing, with more to come. My dream is to build The Ivory House with the efforts put behind The Refinery Loft. The Ivory House will be a transitional home for abused and misplaced girls. I needed a space where I could be restored and my good could become of value for my community; a place where I can work in purpose by cultivating our roots. When in alignment visions are bold and The Refinery Loft & The Ivory House are what manifested. No beast can stop what is meant to be.
Which women have inspired you in your life? Why?
The woman inspires me; considering no color, no social class, no beliefs or anything else that covers the woman. I see the woman. She is powerful behind everything the world tries to veil her with or box her in. The woman sees deeper. She's tested harder. She endures his pain and her own. No man could ever survive the depths of a woman. He's never been in the position of a woman and sacrificed the way a woman has. A woman fights for validation in a world she birthed.
This morning, it was raining and I watched this petite woman carry this huge toddler on her hip, I'm assuming he was her son. The baby could have been a stranger. A woman carries all babies the same. Anyways, she struggled as she tried to run across the parking lot into the store. That boy was almost as big as her. I started thinking about mothers and how we'd give any and everything for these little beings. We literally break our backs carrying the hopes and dreams of our tomorrow. Who can push around a cart full of food, breastfeed a baby, carry a man's burden, and her own while maintaining the grocery list in her head? And this is after receiving a paycheck that tells her she is worth less than a man. Sounds like a superpower? It's not. It's the strength of a woman.
I got home and started putting the groceries away and thought about how much we sacrifice for our children, our families, and communities, even when we're told we're not enough or we don't matter. The world is nothing without a woman. She inspires me. Her weaknesses are as moving as her strengths. The way the woman is capable of giving birth while carrying a man when he's weak… only a woman can do that in a way only a woman can. Some women live in womanhood gracefully, while others live gracelessly, and it's only because they haven't found their power yet. All women have my respect because I know their struggle and it's greater than a baby's or a man's.
Contact Info:
Image Credit:
The Refinery Loft
Getting in touch: VoyageATL is built on recommendations from the community; it's how we uncover hidden gems, so if you know someone who deserves recognition please let us know here.