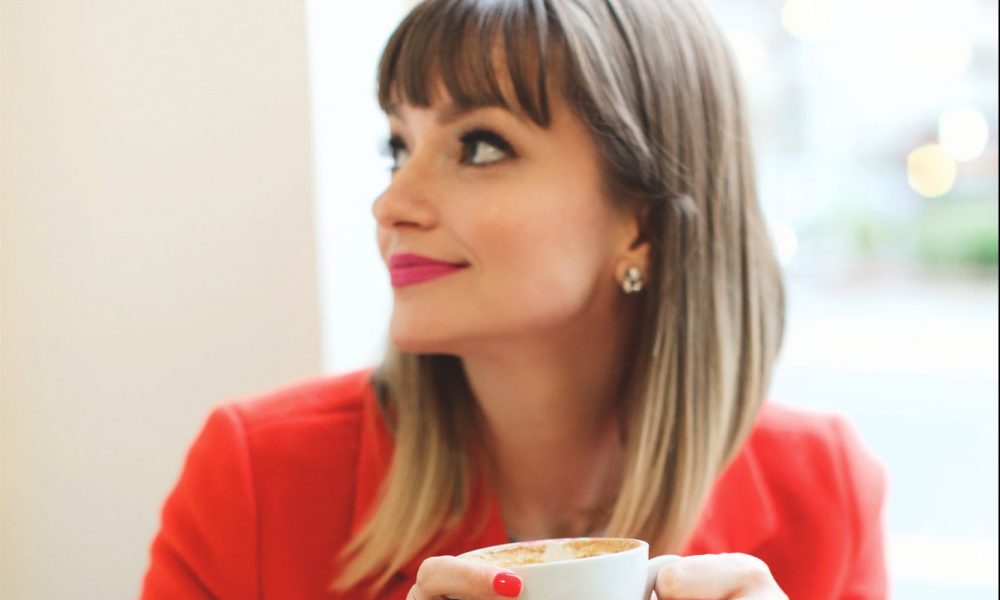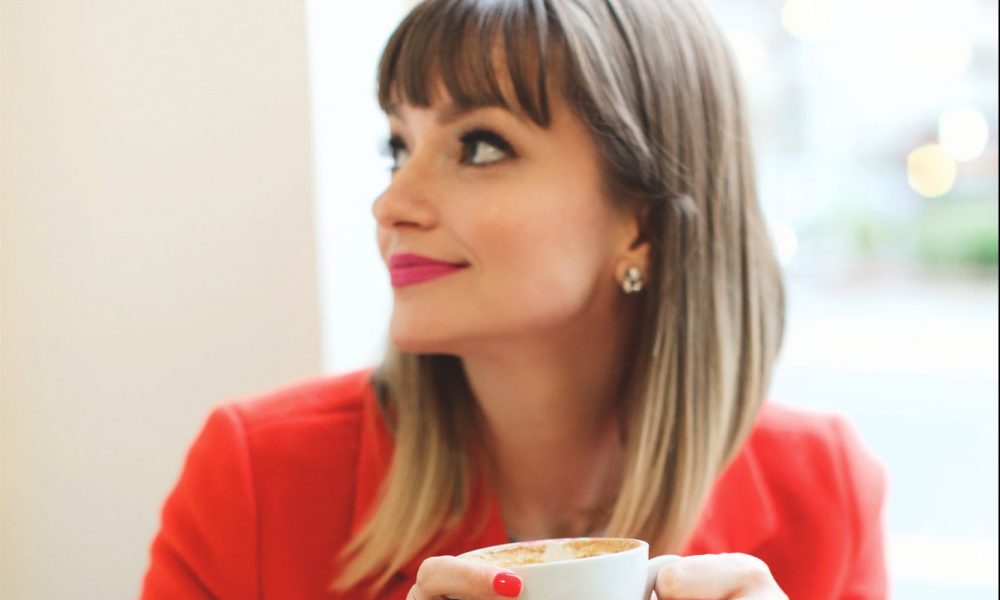 Today we'd like to introduce you to Cassie Parlotto.
Thanks for sharing your story with us Cassie. So, let's start at the beginning and we can move on from there.
Yes, absolutely! My story is full of twists and turns, and a huge part of my story – that most are surprised to learn – is that I grew up in a cult. I innocently started going to a church as a child. This church was full of awesome, nice people, and I was hooked. It was the first time I felt like I belonged to something.
Over the next 15 or so years, I would get married in this community (at 16 years of age), start having babies, and build my life around serving in this community.
Thankfully, my husband diligently studied the Bible. We were in our early 20s when we realized that the things that this particular group taught were not supported by the Bible.
We eventually decided to leave. We quickly learned that leaving this community was not going to be easy. We were mocked. We were threatened. We had many horrible things said about us that weren't true.
Looking back, it's easy to see the manipulation, but at the time, it was harrowing. These were our friends. We considered these people as part of our family. Even though we felt at peace with our decision, it was extremely difficult to leave behind an entire life.
Unfortunately, this wasn't the end of the crazy.
By 25, my husband and I were divorced. I was now a single mom with three kids under six years old. I had no education or marketable skills. I had only had a few odd jobs here and there, and now, I was responsible for being the sole breadwinner of a household.
On top of that, I had a lot of emotional baggage, as you can imagine. I had a failed marriage. I had a twisted relationship with God and spirituality. I was way more bruised and broken than I even realized at that time.
This is where my story takes a turn. I took a good hard look at my life and decided that this wasn't the end of my story. I was not going to be another number. Another statistic. I was going to turn my life into a life that I was proud of. No matter what it took.
I prioritized the areas I needed to improve on.
FINANCES. First and foremost, I needed to figure out how to make money.
EDUCATION. I needed to figure out how to learn the skills that I needed to keep up in the market.
SPIRITUALITY. I needed to sort out my spirituality and relationship with God.
RELATIONSHIP. When (and only when), I had the first three figured out, would I allow myself to date again.
I did figure it out. I learned how to improve myself and grow and expand in every area of my life.
In a few short years, I was able to turn my life around.
I healed my relationship with God, and in the process, healed myself.
I went from a job where I was barely making over minimum wage, to a very successful corporate career.
I got remarried.
Along the way, I discovered a passion for self-help and growth.
I started sharing with friends and family things that were working for me.
People reached out to me that were going through a hard time. They asked for advice and shared that my successes were an inspiration to them.
In 2017, I decided to put my passion into practice and became a life coach. I now teach others what I learned all those years ago – and am still learning!
Great, so let's dig a little deeper into the story – has it been an easy path overall and if not, what were the challenges you've had to overcome?
Looking back, I can see a few key things that really set me up for success.
– First and foremost, I determined that this wasn't the end of my story. I made up my mind that I wanted a better life, and I wasn't willing to settle for anything less. When you have a major shift like this in mindset, you start thinking differently. You start seeing opportunities instead of limitations.
– Us women are taught to rely on a guy or our parents and to not take true responsibility for our lives. At least I was! It's no surprise then that many women feel trapped by their circumstances. I determined I was going to learn to take care of myself. I wasn't going to rely on anyone but me. Not financially, not emotionally, nothing.
– Like attracts like. I determined to not jump into another relationship until I had my crap figured out. Had I been looking for a relationship at this time in my life, I am sure I would have attracted someone as broken as me. I wanted to be the kind of person I wanted to date, and I wasn't that person yet. I wanted a healthy relationship, but I wasn't a healthy person yet. I wasn't for several years, in fact.
– I worked hard and did a good job at every job I did. I simply took the next best opportunity and determined that I would make the best of it and learn as much as I could. Yes, I had some crappy jobs. At one point, I had three jobs. But I treated every job with the utmost care and respect, whether that was a waitressing job or a role in a corporation.
Alright – so let's talk business. Tell us about Cassie Parlotto Coaching – what should we know?
Helping people is my passion. I really want to help people grow and succeed and flourish.
I work with people individually to outline their goals and then put an action plan into place to achieve their goals. This could be someone that has a clear idea of where they want to go, or it could involve a bit of self-discovery along the way.
This year, I also launched a group coaching program. This program was specifically designed to give quality coaching at a rate that is affordable for anyone. Each month a new lesson comes out – it includes homework lessons, challenges, affirmations, as well as prompts to engage with others in the group coaching program.
I also host various events, some in my "she shed" in my backyard! I have this beautiful, zen space where I meet with clients, host events, and so forth (yes, it has A/C! – a must in Georgia). Last year, I hosted a bunch of vision board classes as well as a happiness workshop. I have a few workshops coming up for this year!
So much of the media coverage is focused on the challenges facing women today, but what about the opportunities? Do you feel there are any opportunities that women are particularly well positioned for?
Gosh, yes! Anything we want?!?!
We hear so much about the challenges that women face, with good reason, but there is so much to be encouraged by as well.
The 2018 midterm elections saw a record number of women not only running but winning. We have over 100 women in the House of Representatives, at almost 25%. This may not sound like a lot, but 100 years ago, this was non-existent. Fifty years ago, it was less than 20 women. We've made some huge jumps in the last couple of decades.
We also have many companies like Adobe and Starbucks paving the way on pay equality.
I'm only in my 30s, but when I was a kid, the talk was of women becoming nurses and teachers. That was only 20 years ago! Today, in 2019, teaching and nursing have never come up with my 12-year-old daughter. She wants to be an entrepreneur or engineer. This says a lot about how far we have come in the last couple of decades.
So, yes, I do think that women are positioned well in many areas of business. Does that mean we are equal to men in all areas of business? Of course, not. Will going into a male-dominated industry be easy? Of course, not. Is there still work to do? Yes, so much!
However – the dialog is open, the tides are turning for women, and I am excited to be a part of it.
Pricing:
Group Life Coaching @ $22/month
Contact Info:
Image Credit:
Kaylan Bradley, David Edmonson
Getting in touch: VoyageATL is built on recommendations from the community; it's how we uncover hidden gems, so if you know someone who deserves recognition please let us know here.