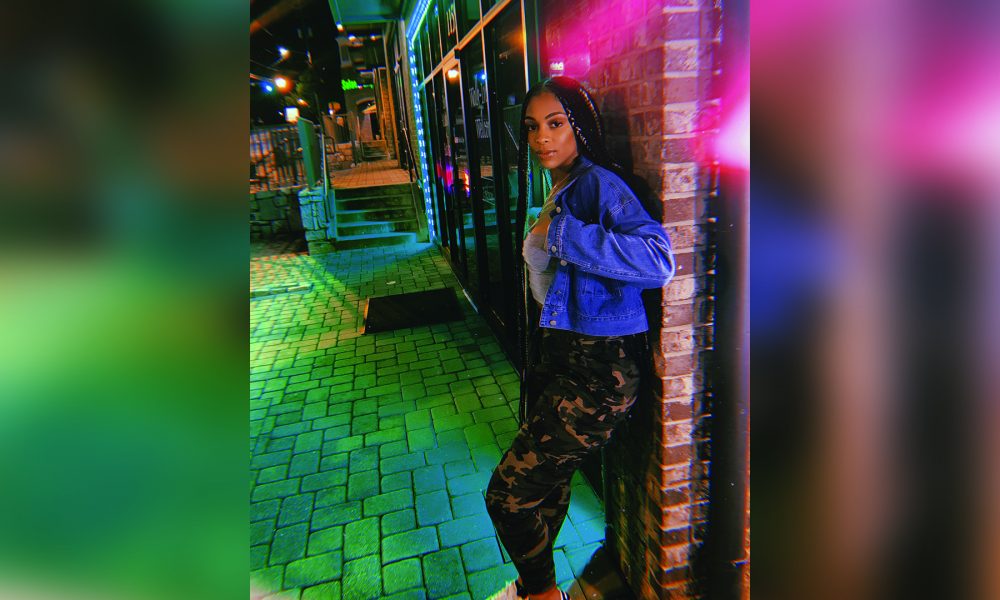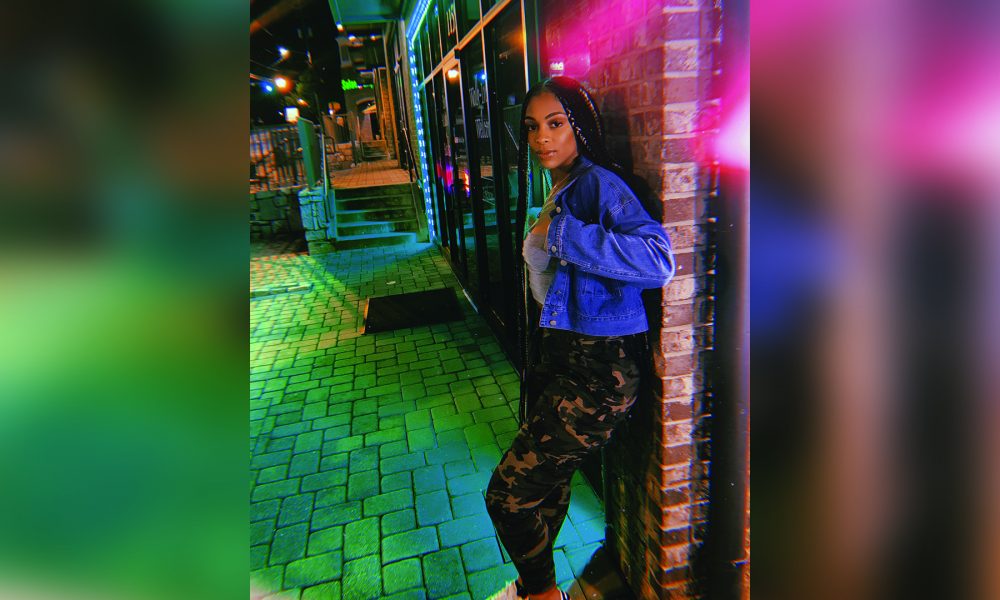 Today we'd like to introduce you to Cayla Jones.
Cayla, can you briefly walk us through your story – how you started and how you got to where you are today.
Well, really, I've always been into art. I remember when I was younger while in school, I'd be one of the first to finish my work just so I could draw. In middle school, my best friend was sooo talented. Her drawing skills were crazy. She used to help me with my technique and shading throughout our friendship, I aspired to be as good as her. All through my elementary, middle & high school years art & photography were things I knew I wanted to do. Web design as well. One major thing that made me realize I had a passion for it was… yep MySpace. Every single day after school and basketball or track practice, I was online working on my page presence. I've always been a heavy, heavy music listener. So, I based my page design around whatever my favorite song was at the time. I think the only thing I ever did on the computer for a good lil' minute was LimeWire + MySpace, lol, non-stop. The first song I ever added to my MySpace page was "All Money In" – Nipsey Hussle. The song back then just hit differently. It's like, I was young but I knew my purpose.
"You're supposed to see my name up in lights."
I took it as an obstacle I faced didn't matter because I'd overcome them, always. I'm supposed to be here, I'm supposed to be a star. So, I played it over and over until a visual popped into my head. Then, I'd try to find a page template to fit my mood but I could never find the perfect one so I always ended editing it. I'd read through the HTML coding and change the different font names of the links, change the width and height of the tables, add or remove/hide things that I felt didn't fit the aesthetic, and you know just little tweaks here and there. I'm not sure how long it took but before I knew it, I was able to type up quick codes from scratch and even create my own page design from scratch. I moved from MySpace to doing the exact thing on Tumblr and it just spiraled from there. My page design was Crenshaw blue & yellow and real sleek. Literally, everything was hidden except a few sections and my top 8. For my default picture designs, I wasn't using photoshop I was using Corel Paint Shop Pro. You could tell me nothing, lol, MySpace was a whole world on its own.
Fast forward through middle and high school, I originally wanted to go to school for culinary. I changed my mind because after a little research because I realized I may not start off making the type of money I wanted to make. So, I then changed my major choice to psychology. It was something I was definitely interested in, but just the thought of me in that career field didn't excite me the way I felt like it should've. The day I found out, I could actually major in art I was ecstatic, I'm like bet sign me up! Lol, I come from a medical background so both my parents have been in the medical field since before I was born. Majoring in art wasn't something my folks really expected but they were so supportive from day 1. S.C.A.D. was my first option but I ended up choosing and being accepted into the art institute of Atlanta – Decatur.
My college years at the art institute were some of the best times ever. I met some of the most beautiful, amazingly talented people. Many of whom I still keep in touch with today. It was so different being there but I realized being in a creative environment 24/7 really does something to you. Seeing all of these different types of people with similar interests as me and 3x as much drive meant so much to my confidence and growth as an artist. From my roommates to my classmates. There were so many different TYPES of artists but we're all the same thing- an artist working towards the same dream. I felt at home at the Art Institute. After two years there, I transferred and finished at GA State. My Georgia State experience was sooo very different than the Art Institute. Mainly because it was a university vs. a private college but it was equally as inspiring. Classes were much harder too lol but it pushed me into being a more well-rounded artist/graphic designer rather than just being one-sided. My teachers at GA state were more hands-on than at AI. They expected so much more from the Art students there and expected nothing less than what was required. My teachers, 2 in particular, were super hard on me. But I know it was all for a reason. I was aware back then but I knew for sure not long after I graduated. Attending 2 colleges for the same major, I'd say it gave me more dimension as a whole. I graduated in May of 2015 with a Bachelors degree in Art, concentration in Graphic & Web Design. And a minor in Photography.
I got a job in my career field a few months after I finished school and I worked there for a few years. The job itself was a huge learning experience that I'm very grateful for because it taught me things that I didn't learn in school. The things I couldn't learn in school. Of course, working in this field is trial and error but to me, there's no better way to learn. It wasn't long before I began to feel unappreciated and overlooked at my job. It got to the point where I was dreading going to work, every single day. The best parts of my day were lunch break & and 6:01 pm when I'm driving out the parking lot on 2 wheels. I was angry all the time. Sick, unmotivated, & borderline depressed. I don't believe anyone should hate their job. It should never get that bad and your mental and emotional health matters just as much as the physical. I was secretly miserable working there and only thing to do was remove myself from the equation and get back to loving what I do. The negativity I endured was starting to make me fall out of love with graphic design and that was my breaking point. My goal from then on was to make my passion my paycheck. So, I left. After months of consideration and planning, I quit my full-time job to open my business and work for myself full time. And here I am.
Has it been a smooth road? If not, what we're some of the struggles along the way? Any advice for other women, particular young women who are just starting their journey?
Smooth? Whew, listennnn. NO. Not smooth, and not easy at all. I'd hate for anyone to think that working for yourself is easy or easier than working a 9-5. Cause man, do I have some news for you. Entrepreneurship is a love/ hate relationship but at the end of the day it has its worth and it serves its purpose. Some of my struggles include building my clientele, knowing the worth of my work well enough to set my prices, preparing for & enduring the "slow season" and taking on too many jobs and not meeting turnaround time for my clients. It's hard when you love what you do and want to please everyone. Just to name a few. You'll get better with experience and most times, you WILL mess up before you get the hang of it all. It's just inevitable. So, plant your feet, stand your ground and prepare for the punches ahead. You have a better way of eating whatever comes your way when you prepare for it. It's the unexpected punches that get you off balance.
We'd love to hear more about Pyramid Visions.
I do pretty much any and everything related to graphic/web design, branding/marketing and printing. Logos, websites, flyers, wedding designs, signs & banners, and so much more. Anything you can think of – I can design it and I can print it. I specialize in custom illustrations, I'd say that's what I'm mainly known for. Illustrations are my favorite thing to do, and the pieces that mean the most to me are tributes/memorial illustrations of people who are no longer with us. The reactions I receive from the loved one's friends and family mean so much to me. It makes all the hours I spent on worth It. I'm a perfectionist so I pride myself on my attention to detail and I absolutely love to take my time drawing and highlighting each hair, each light, and each shadow. The bigger projects are my favorite. If it's a really complicated drawing with a lot of detail I'm usually excited to get started. Making my clients happy means more to me than the money I make doing what I do. I work hard and ultimately, I just love making people happy. That alone sets me apart from many designers in my field.
I'm most proud of how my business has grown in the few years I've been operating. I really enjoy building brands from the ground up because cohesiveness is such an important part of running a business, no matter what the business is. When you have a solid foundation (brand work), then that's just another step closer to being seen how you want to be seen as a business owner and I'm grateful to possess the skill set to help others with bringing their business(es) to life.
And one of my most proud moments I'd have to say was having the opportunity to design several merchandise items for my favorite artist's clothing line, Big KRIT/Multi Alumni. Being a part of the creative team and seeing my own designs being used are moments I'll never forget. It's those moments that keep me going when I'm feeling overwhelmed or under pressure. I'll come back to my senses like, "Pssht girl, you got this."
What's the most important piece of advice you could give to a young woman just starting her career?
My advice for younger women starting off on their own business venture is: KNOW YOUR WORTH. Period. Know who you are, and know what you want so no one can tell you anything. Handle yours. Always work hard, 110% should be the minimum amount of effort you put forth. Take care of yourself. You are your business, in a sense, but do not lose yourself in the midst of trying to build an empire. Two of my mentors get on to me often because when it comes to business, I will literally skip sleep and meals just to get the job done. You have to have a better, more solid schedule.
Having a mentor is vital and has helped me so much over the years. Even if the word itself is too formal for you, find someone who you relate to and look up to and just reach out and try to establish some sort of business relationship. Ideally, you'd want someone who's older, more experienced and more business savvy than yourself. Someone who would want to see you win right along with them. But will also tell you the truth when you need it. Those are the kinds of people who make the best mentors. I'm grateful for mine because I wouldn't be where I am today without them. (Grandma Amber Smiley, Mr. Dee, Mr. Chris, Torie, Corey, Lango, & Matt.)
And if we're being honest, I'm still working on my networking skills lol. But I'm learning as I go, even two years in the game. Having a mentor helps and really, it can be as simple as an email or IG/FB message or quick business meeting over coffee or lunch. There are proper ways to do and ask certain things. I make sure I've tried all efforts possible to figure out a solution to my problem BEFORE asking for help. In the event that you cannot figure it out on your own then just ask someone. A closed mouth won't get fed. If you don't know, ask. There are plenty of business owners, such as myself, who don't mind helping out a fellow entrepreneur. There's plenty of money for everybody to make out here.
Lastly, on top of firmly sticking to my business hours and keeping work life and personal life separate, At all times. I try to have at least 1-2 self-care days a month. Just take the day and do anything YOU want to do for the next 24 hours. These are the days that recharge me physically, mentally and creatively. Burnouts come easy when you aren't taking care of yourself. If I'm taking care of myself, then my work and my art are at its best. I never want to put out subpar work.
(I'd like to dedicate this article to my late cousin, Kendra R. Gay. I know you're looking down on me, proud as ever. <3)
Contact Info:
Image Credit:
www.PyramidVisions.com
https://www.instagram.com/pyramid.visions/
Suggest a story: VoyageATL is built on recommendations from the community; it's how we uncover hidden gems, so if you or someone you know deserves recognition please let us know here.