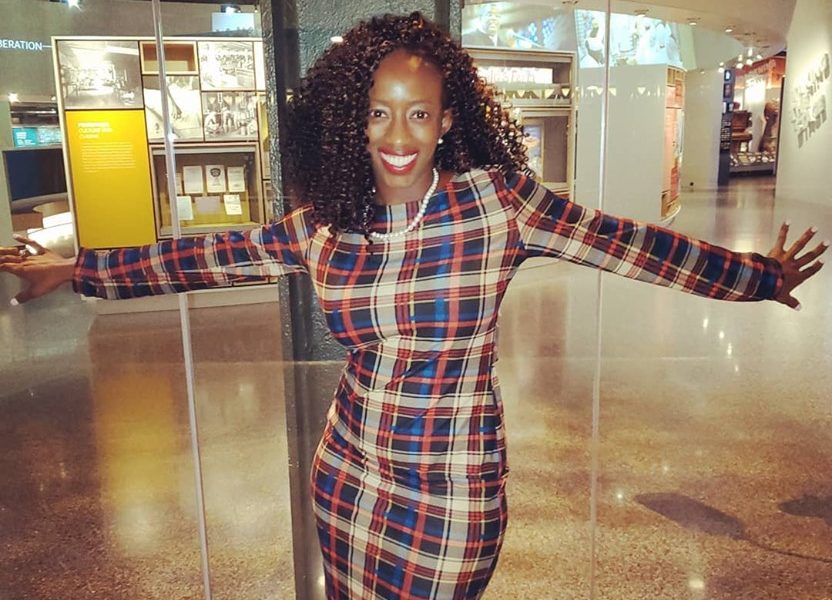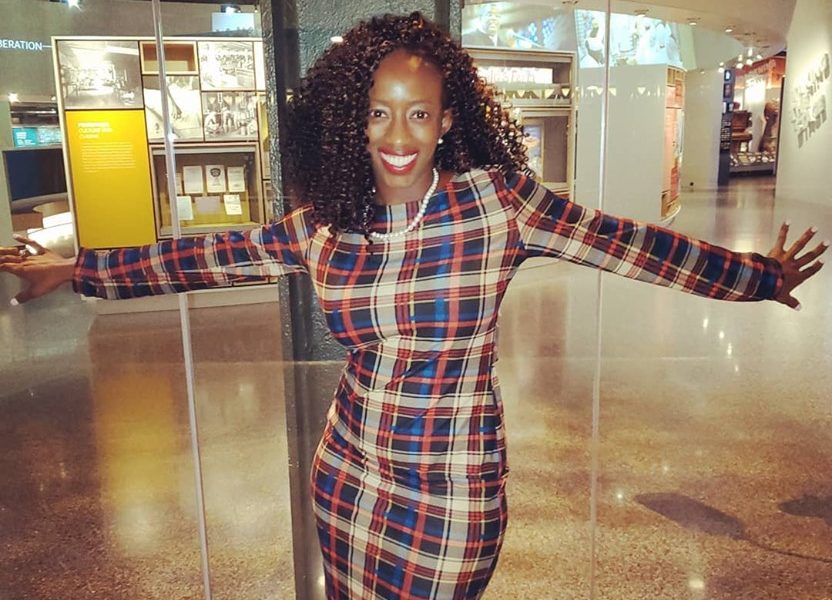 Today we'd like to introduce you to Dar'shun Kendrick.
Dar'shun, let's start with your story. We'd love to hear how you got started and how the journey has been so far.
Glenwood Road in Decatur, GA is where I "came of age", graduating from Towers High School in 2000. Neither one of my grandparents had a high school diploma and no one in my family had ever been to college. So my mother was determined that her three babies were going to go to college—she didn't know how but she knew we were going. I was the oldest of 3 kids with two younger brothers. I was the unpopular, scrawny, nerdy girl in high school but I didn't particularly mind at the time because my mom said I was going to college to become
somebody—and I wholeheartedly believed her.
So I got the grades to receive a scholarship to Oglethorpe University (Atlanta, GA), a small private liberal arts college nestled on the outskirts of Buckhead that was close enough to home for comfort but not too close. During that time, I entered for two members of Congress, founded the Young Democrats chapter at Oglethorpe, served on Student Government for four years eventually becoming Student Body President, serving as a Resident Assistant for three years, working at the State Capitol for two years for a committee Chairman and getting into every law school I applied for that year. After graduating from Oglethorpe, I went on to UGA Law on a partial scholarship (after turning down a full ride to another GA law school—my parents still think I'm crazy for THAT decision but I have no regrets). After law school, I worked for the law firm of the late Dr. King in downtown Atlanta for a couple of years before it dismantled.
In 2010, I decided to pursue my dream of getting an MBA at Kennesaw State. At the same time, I started my current law firm under a different name. And at that time, I was also recruited to run for the current State House District seat I currently occupy. I didn't plan to run for this seat until I was middle-aged, settled with a family and stable career. But you know what they say "Tell God your plans and watch him laugh." and that's what happened. I literally happened to be at the State Capitol when the person that was in my seat decided to run for Governor 2 hours before I had an unrelated meeting at the Capitol with another state rep that was a close associate. I said "no" to running several times because I was sorta busy in a graduate program and starting a new business that I never wanted to start by the way. And overnight, I went from a private citizen trying to put politics on the back burner for professional career to a full-blown candidate.
I won a five-person race with eventually about 82% of the vote, being sworn in 2011 as the 2nd youngest member of the legislature at age 28.
Has it been a smooth road?
No. Anyone who tells you their road was smooth is lying. Roads are not linear. Neither are they free from falling trees, road stops, detours, obstacles and other things in the way.
Remember that I entered two heavily white male-dominated professions: law and politics. You can't get more white male-dominated these two powerful professions so I had LOTs of struggles and still do. I have dealt with ageism (still do even within my own party), sexism, racism and partyism. But how I have handled it is by (1) showing up and (2) proving I know my stuff. You want to discuss black wealth, the wealth gap, economic justice, business ownership, access to capital, investment opportunities, etc.—–let's do it. I can tell you more than you thought you already knew. I stay prepared.
For young women just starting their journey, I say "know your stuff". Be prepared because undoubtedly, someone is going to underestimate you, question you, think you do not belong in the room but I am here to tell you—you DO belong. And you need to SHOW them you belong so they don't mess with you again but that comes with preparation and knowing the facts and being able to articulate them in a well-reasoned argument.
We'd love to hear more about Kendrick Advisory & Advocacy Group.
There are very few people who both professionally, personally and politically focus on black wealth creation. My firm, Kendrick Advisory and Advocacy Group is the only Georgia based law firm dedicated to providing BLACK and FEMALE founders with guidance through the capital raising process and investment opportunities.
When you mention my name, people will respond with "she's the black business lawyer" or "she's the tech legislator" (as I think tech is a great equalizer on this rode to wealth generation). I am known as an advocate in the area of economic justice for marginalized and ignored people in my community and I am not afraid to say it—black people.
As a service provider, what I am most proud of is my work in the community. From partnering with non-profits, to hosting my annual Tech for All Policy Conference at ATL City Hall each year, to hosting a Day at the Capitol for tech stakeholders and hosting empowerment events throughout the state. What sets me apart is I try to put action behind my convictions and words through events and initiatives in a collaborative way.
We're interested to hear your thoughts on female leadership – in particular, what do you feel are the biggest barriers or obstacles?
Fear. And it's a rational belief given the past practices of men in both the political and legal industries but some way, women have to overcome it because it's never going to change if we are not bold enough to challenge the status quo. And then once we are in positions of leadership, to make sure our voices are heard and that we help bring in the next generation of leaders.
Pricing:
$250- 1 Hour Strategic Consultation
$500- 2 Hour Strategic Consultation
Contact Info:

Image Credit:
Dar'shun Kendrick Photo Credit
Suggest a story: VoyageATL is built on recommendations from the community; it's how we uncover hidden gems, so if you or someone you know deserves recognition please let us know here.