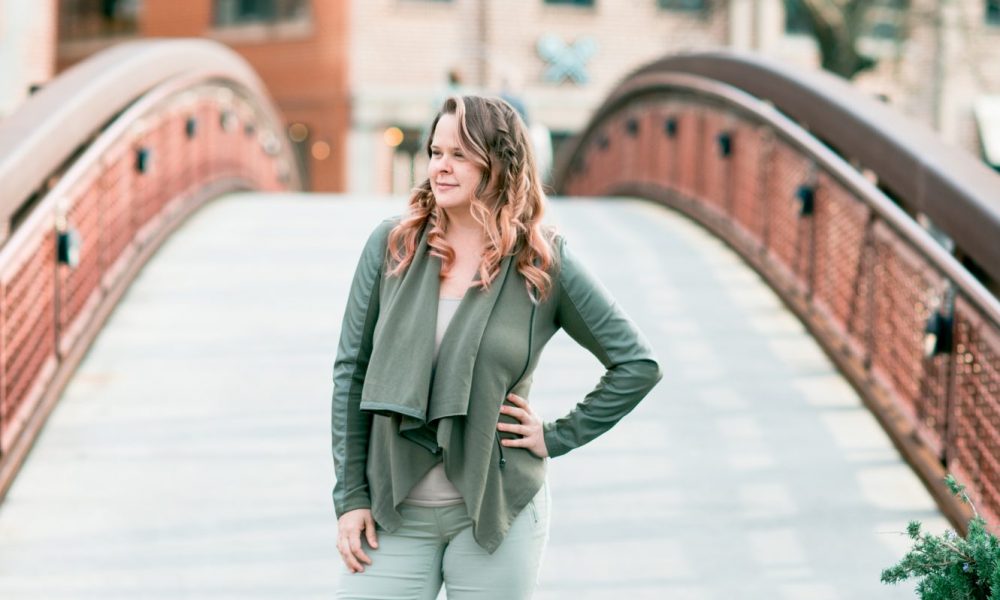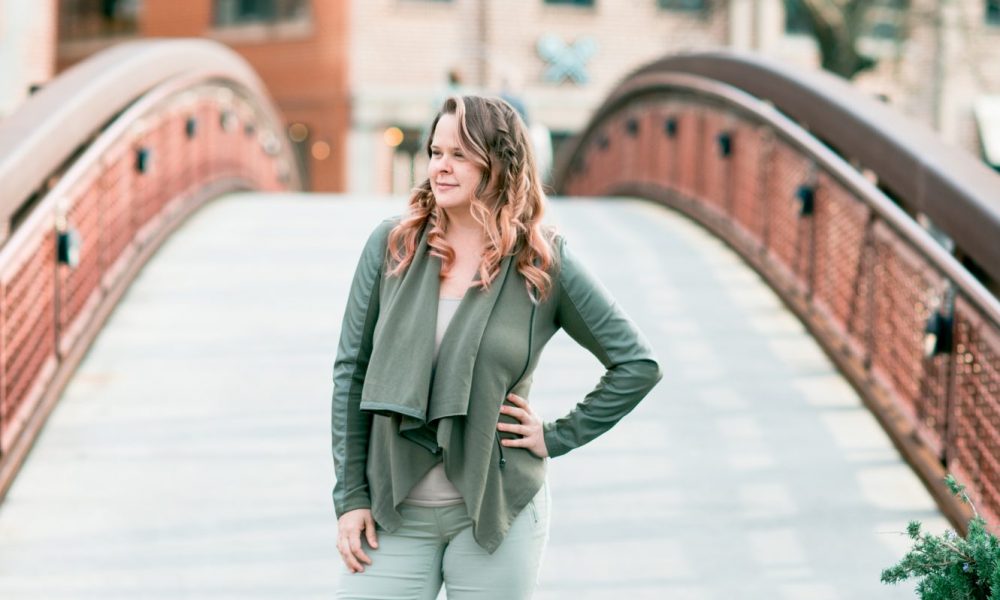 Today we'd like to introduce you to Jess Johnson.
Jess, let's start with your story. We'd love to hear how you got started and how the journey has been so far.
Hi! I'm an Atlanta based professional photographer! I've been in the area for going on 9 years!
Wow! That's a loaded question! How did I get to where I am today? I was raised in a small town in Florida… some of you may know of it… Panama City? I married the first guy I ever loved… some would call that puppy love? We were married for 19 years before I realized… I was in the wrong life. This isn't an exaggeration. Over a period of three months, I left the marriage, sold the forever home, and left a company that I had started to two partners. I moved into my own place… and began the journey of LaRuche Creative. It only took about a year to get LaRuche Creative off the ground. I had been a business owner since I was 20, so it wasn't hard for me to start a new one. Within nine months, I had new clients, a new business model, and I was full time with a strong network. I am now in LOVE with my life. I have a wonderful 12-year-old son, who, himself, gives me the drive to be better every single day. I have people that I am surrounded with that make me want to be a better person. I am healthier, happier, have met the love of my life, and now run a business that makes me proud to call it mine. I am extremely passionate about what I do, and my clients adore what I stand for. The majority of my clients are women (one of those serendipitous things I guess) and I absolutely love working with women in business! My old company solely focused on weddings. While I still do weddings, I am very selective of the weddings I do and limit myself on the quantity per year. The stuff I absolutely love doing now are headshots and branding as well as real estate, and one of my little side projects, @beautifulhumanbylaruche! It's a wonderful way to help women express self-love through photography, and I am in love with how those photos have evolved. Along with the photo, my clients also submit a story that goes along with the posts, and then the blog. It's always a great thing, and the feedback is phenomenal!
I tell people, 2017 was the worst and the best year of my life. And while it was a year I would like to forget, it was also a year that I will never forget. It was a year of growth – spiritual, emotional, mental AND physical, and without that year, I wouldn't be where I am today, thriving towards a better me. Building a brand that people believe in. Loving what I do. Meeting beautiful people every day that heal me, grow with me, and thrive with me.
We're always bombarded by how great it is to pursue your passion, etc. – but we've spoken with enough people to know that it's not always easy. Overall, would you say things have been easy for you?
Smooth road…hmmm… it is ever evolving! The road is going to have bumps. It's going to have curves. There's going to be things on the road that are going to make you have to stop, redirect, then continue on. The road isn't always going to be paved. It isn't always going to be straight. If it is… chances are good, you probably aren't growing. If you aren't growing, you are stagnant. That's not a bad thing. You can't always grow all the time. Sometimes, you need to slow it down, recover your mind, your energy, and then reconnect to what is driving you. Your purpose. Once I realized I was in the wrong life, that's when I was able to finally start driving down my road. My road wasn't going anywhere. Honestly, I think I was stuck in a roundabout! Hah! I mean, if we are using road analogies, might as well go all the way, ammiright? But for real, if your road isn't full of curves, bumps, gravel, dirt, and roadblocks, then you have nothing to force you into growth. A smooth road is a less traveled road IMO. Either that or someone is out there repaving it for you every time you drive on it. And if they are, then how are you ever going to get through the hard stuff on your own? If someone else is out there getting through it for you?
My best advice I can give… if you are good at what you do, sell yourself that way. For so many years, I discounted my price because I was scared that if I didn't do that, nobody would hire me. But what I learned? It was the OPPOSITE! Raising my rates to my worth? Got me MORE clients! Crazy, right? I know it's scary. As you read this, you are saying 'but how do I raise my rates? I will lose clients.' Sure, you will! But then, you get out there and sell yourself to new ones! And the BIGGEST advice I can give young ladies coming up in this highly competitive world… BE CONFIDENT! Confidence is a big one. It's also a hard one. But as you start getting clients that are paying what you're worth, your confidence will skyrocket! It's only a matter of time before you look back and you realize, you are where you've always wanted to be financially!
We'd love to hear more about what you do.
I have been a photographer for 15+ years. I started out straight into weddings. Yes, weddings. I thought, if I'm going to do this, might as well go big or go home. And that's what I did. for 10+ years, weddings were my main avenue of income. With my wedding photography, I am best known for 'The Shot', 'The Money Shot' whatever you want to call it. But that's the shot where I get my lighting just absolutely perfect, I find the right spot at whatever venue we are shooting at, and then, I grab my bride and groom and capture the essence of what is them, usually right when the sun is setting.
We specialize in headshots, company branding (Social media posting photography) real estate & weddings. Please reach out if anything you have read piques your interest! We are hard working, passionate and love what we do. – Jess, Owner and Photographer, LaRuche Creative
I am extremely passionate about my photography, and am always working towards a better session. I am always learning and growing through my photography. Hobby you ask? I also like to take pictures for fun, and have an Instagram dedicated to cell phone photography! @onesperspectivephotography Check it out too!
What's the most important piece of advice you could give to a young woman just starting her career?
Never underestimate your creativity. And your skills. And if you think you are great at what you do, then have the confidence to convince others that you are. Confidence is key. Be bold. Always walk into a room holding your head high. Dress for the job you want, not the job you have.
Pricing:
$2499 starting price for wedding photography
$300 starting price for headshots
$400 starting price for company branding
$169 starting price for real estatephotography
Contact Info:
Image Credit:
All photos have been taken by LaRuche Creative, excluding the photo of myself. The photographer to get credit for this is glorious moments. Her website is https://www.gloriousmoments.org/
Getting in touch: VoyageATL is built on recommendations from the community; it's how we uncover hidden gems, so if you know someone who deserves recognition please let us know here.