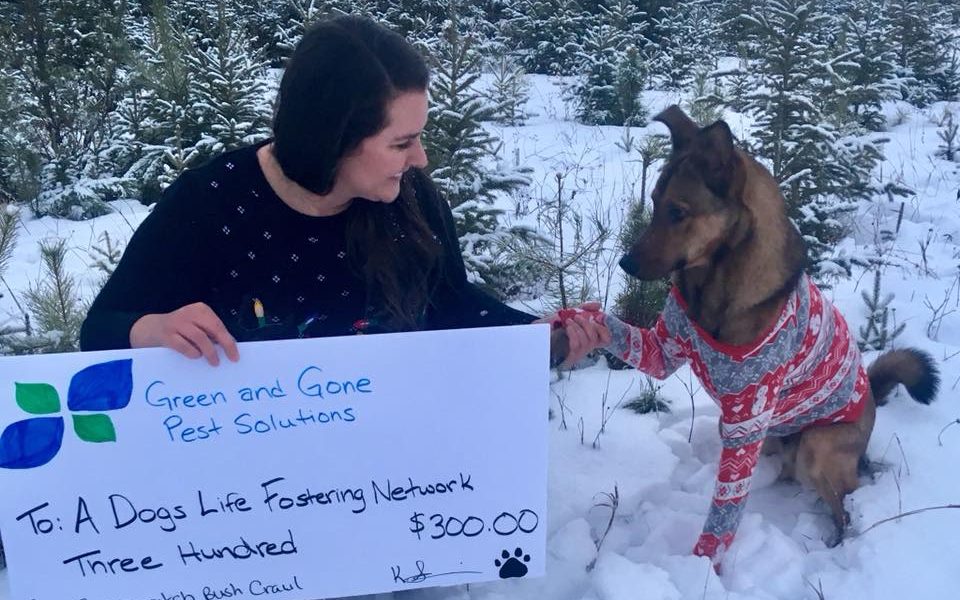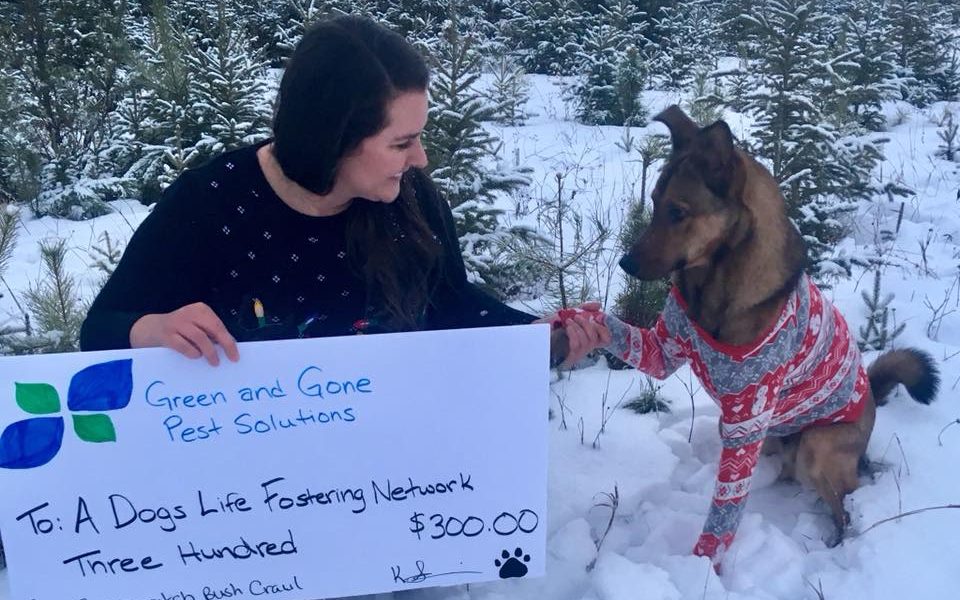 Today we'd like to introduce you to Kaija Saarinen.
Kaija, please share your story with us. How did you get to where you are today?
I have always loved the outdoors and been very interested in environmentalism. I studied Environmental Studies and Biology in university and focused on aquatic and marine biology as well as environmental education. I never expected myself to become a business owner and especially in the field of pest control. I think a lot of people in this industry fall into it incidentally. My studies led me into aquarium work. It was an amazing job, I loved the public education, fast-paced work, as well as taking care of and training our animals. I really enjoyed it but the pay wasn't great, and there was definitely a limit to how far you can grow in that industry in Canada. I was interested in pursuing more work in the animal training field and was hired by a pest control company to handle bed bug detection dogs. Like bombs or drugs, dogs can be trained to sniff out bed bugs as well. My company was a smaller mom and pop operation so they asked if I would be comfortable learning the pest control technician side of the business as well. I ended up absolutely loving the work. It involves customer service, investigation, hard physical work and education. I worked in the industry in Alberta for a few years before I got the opportunity to move home to Northwestern Ontario. I would have loved to find a job in pest control here in Kenora, but the closest companies were located in Thunder Bay (about 6 hours East) and Winnipeg (about 2 hours West). Luckily I met Lindsey Caron while working at our local Brewery as bartenders and she told me about a business program, Starter Company, she was doing with our local business centre. They helped me to build my business plan and also set me up with a grant to help with my start up costs. That is my crazy journey to owning Green and Gone Pest Solutions.
We're always bombarded by how great it is to pursue your passion, etc – but we've spoken with enough people to know that it's not always easy. Overall, would you say things have been easy for you?
If owning a business was easy, everyone would do it! Who doesn't want to be their own boss?
There are challenges almost every day, but I think what sets entrepreneurs apart from the rest is how they face these challenges. I think of my challenges and struggles as opportunities to grow and make myself better. One of my struggles from the beginning was funding. I was hesitant to borrow as I still owed a lot in student loans. I built my business during the day and kept my bartending job at night to ensure the bills were paid. I lost a lot of sleep but those hustle years were absolutely worth it. Another challenge that I found was setting myself apart from the larger pest control companies travelling in to work in our communities from the city. They have a lot more resources than I do for marketing, so I had to get creative. It also made me really define and focus on what I was bringing to the table to ensure that I was the number one choice for my customers. I use some traditional marketing, but I also focus more on sponsoring community events, and fundraising for local charities. We are a small community and seeing a business that works hard to improve that community has generated a great response.
My advice to those starting their journey: don't give up. There are going to be hard days, but it is absolutely worth it. You can rarely control what is going on around you, but what you can control is your response. Take care of yourself, work hard, enjoy every little victory along the way. Be grateful and help others, it always will come back to you in a very positive way.
We'd love to hear more about Green and Gone Pest Solutions.
My company is a structural pest control company. So we help with pests that are in and around buildings. We have all kind of clients from home owners, rental companies, cottagers, industrial clients and those in the food service and hospitality sector. In our area we deal with a lot of rodents, ants, bed bugs, cockroaches, and occasional invaders. We are a green company, so we focus on the most environmentally friendly solution possible. Most people think of pest control as spraying a lot of dangerous chemicals haphazardly, and they couldn't be more wrong! The industry as a whole is really focused on the protection of human and environmental health. Any chemical use is a last resort for us. We focus on Integrated Pest Management (IPM) and that means focusing on blocking entry points the pests are using, cleaning and sanitation, climate controls and physical pest removal before chemical usage.
Something that is very different about my company is the focus on education. Pest issues can be incredibly stressful, and educating customers can go a long way in alleviating their concerns. We live in a very remote and isolated area, so people are used to being very under-serviced. It can be a long wait time and high cost to bring in professionals. I educate clients on preventing pest issues, performing inspections, as well as safe and effective self treatment options. I offer educational programs for bed bugs, cockroaches and rodents specifically aimed at those in the hospitality, public health, housing and social work sectors. I love to give back through my business and offer discounted rates and educational programs to womens' organizations and shelters as well as youth and family services organizations.
Our newest branch of the business was just launched this past winter. We are focusing on educating and empowering our most remote communities to be able to perform their own pest control services. Many of our remote northern communities are fly-in, ice road access only, or are hours away from the nearest town. We have been working with a few communities in our region to train their community member to use large propane heaters to heat homes and other affected buildings to eliminate bed bugs and cockroaches. This is totally pesticide free, so very green as well! I stay away from the word consulting as it feels very top-down and I want these programs to be very community driven. We help with the logistics of purchasing heater equipment, developing a transportation and fuel strategy and training the community members to perform these heat services. It is a very exciting new aspect to the business and will help these communities save money, deal with pest issues more quickly, and experience increased health outcomes for their members.
We're interested to hear your thoughts on female leadership – in particular, what do you feel are the biggest barriers or obstacles?
Although there are many barriers, there have never been more amazing women (and some awesome men too) fighting against them. I think it is an incredible time to be a woman in business and a woman in the pest control industry.
Pest control is traditionally a male dominated industry, but that is quickly changing. More women are joining the industry than ever before, and companies are specifically recruiting women as they have some pretty amazing skills to bring to the job. Last year, I was very excited to present "Recruiting Women into the Pest Management Industry," at our provincial pest management association's education day. Many of the reasons women are not initially interested in the industry is the lack of awareness of what is entailed in our work- many think that the work will not appeal to them or that they will not physically be able to perform the work. Which is absolutely not the case. Lack of representation is also a huge issue. Many of us in the industry are working hard to fix that.
The Professional Women in Pest Management is an affiliate of the National Pest Management Association and they focus is on attracting, supporting and developing women in our industry. They even have an amazing scholarship program, which we grown through fundrasing efforts to support more and more women in our industry. I found them on Facebook- looking and hoping to find some sort of group where I could find some fellow women in pest management. Coming into the industry in the last few year is truly standing on the shoulders of giants. There are so many incredible trail-blazing women that fought much harder battles so I could be comfortable and successful in my career today. the PWIPM meetings at our annual PestWorld conference seem to grow exponentially every year. The first meeting of this group actually took place back in 1988 under the name the Association of Women in Pest Services.
I think social media has definitely been a very positive aspect of breaking these barriers, allowing me to connect with other women in my industry, and support one another. I am also in a Women in Pest Control Facebook group. It is such a supportive environment. We can get technical advice, share our stories, and build some pretty incredible relationships, too. A few of the organizers are actually hosting the first annual Women in Pest Control Conference this year in Austin! It is a very, very exciting time for women in pest management.
On the business side, I have been fortunate to have some amazing organizations to help me with my business journey, the Northwest Business Centre and PARO Centre for Women's Enterprise have booth been incredibly helpful for myself and many others. They offer education, support, funding assistance. and much more. I absolutely would not be where I am without their help! Any business owner or those looking to start a business should check out their local business centres' and women's entrepreneurial organizations.
Contact Info:
                                                       Image Credit:
Greg Mattson Photography (he did the headshot only)