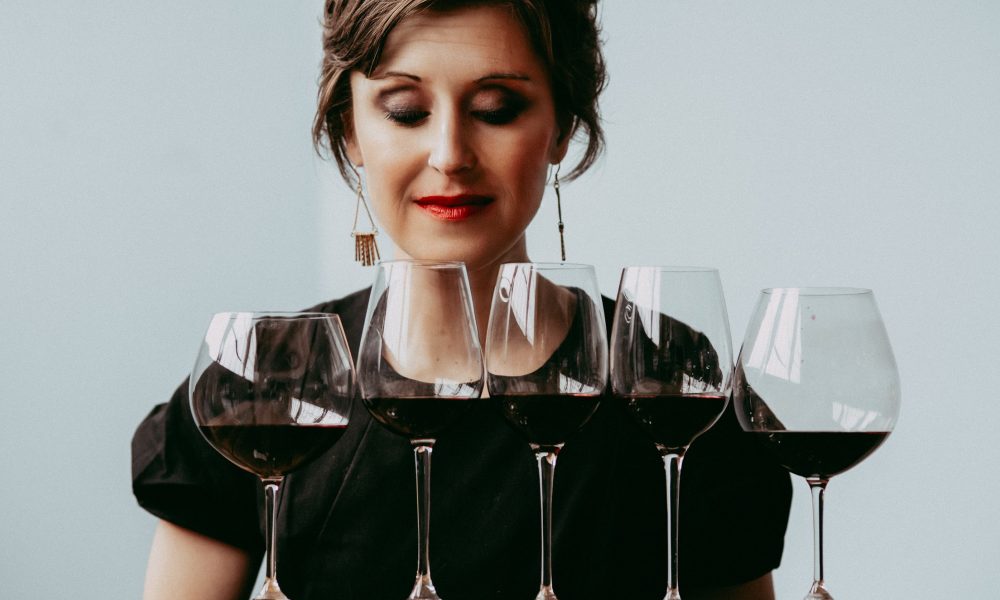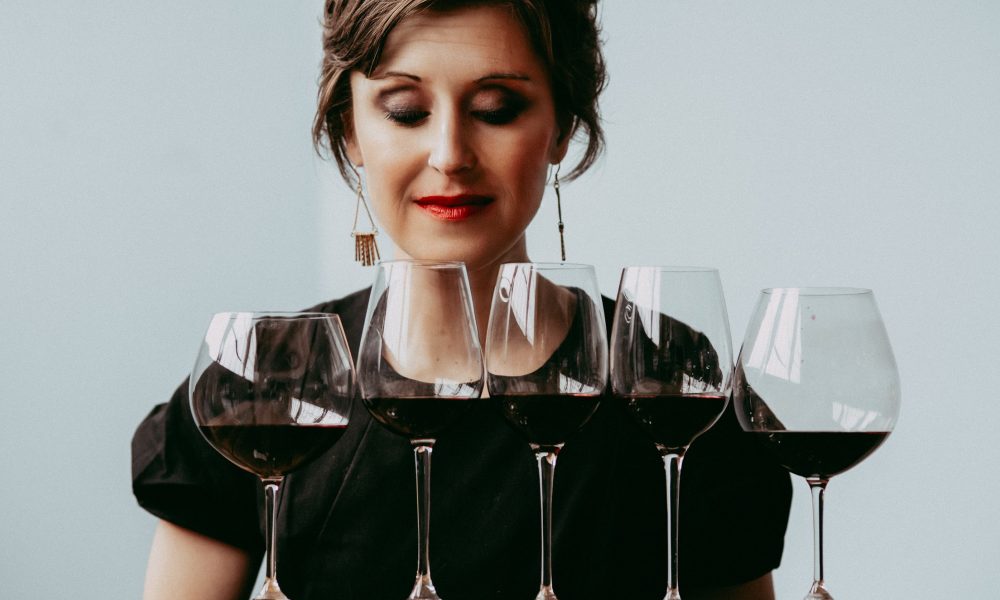 Today we'd like to introduce you to Kelly Cornett.
Thanks for sharing your story with us Kelly. So, let's start at the beginning and we can move on from there.
I like to take the scenic route, and my wine "story" has always been intertwined with everything else going on in my life. I grew up in Minnesota, but I spent a lot of time traveling to California's wine country with my family. Wine was always part of our family gatherings, dining adventures, and yearly travels. It was also often a topic of conversation, the basis of a history lesson, or a reason to explore geography.
Even though I was surrounded by a culture of wine from very early on in my upbringing, it wasn't until I studied abroad in Argentina during college that I realized how much knowledge I had already acquired that could connect me to people of the wine industry. Knowing about wine was a way for me to become even more engaged in a foreign culture by sharing an appreciation for something that was part of daily life and every meal. The opportunity to tour iconic vineyards and meet winemakers in my early 20s was a huge catalyst for fostering my passion for wine education, and I will always hold a special place in my heart for the spark that happened during that unique phase of my life.
I fell in love with all aspects of wine during my college years, but I continued my studies in Kinesiology upon return from Argentina in pursuit of my other professional goals. Education and academics have always been super important to me, but concurrently building knowledge of wine during my studies of scientific research provided an escape from my physiology books into a world of art and agriculture. When I completed my master's degree in Exercise Physiology, I wanted to take a little break from academics and happened to be living right in the heart of Virginia's up-and-coming wine country. I picked up a part-time job at a nearby winery pouring wines for guests in the tasting room and giving tours of the production facilities. I never expected it to last more than a few months, but after being mentored by the winemaker and being offered a winery management position… I was hooked. A hobby became my passion, and passion became my profession. I was involved in everything from sorting grapes from the vineyards and creating blends from barrels to working with our distributors and hosting wine pairing dinners at upscale restaurants.
It was an incredible opportunity, and I learned so much about every aspect of the wine industry. When I moved to Atlanta for a chance to use my academic degrees and return to a professional role in the world of exercise science and public health, I didn't want to close my wine chapter completely. I started documenting my Georgia wine adventures on social media and writing a blog, and on my nights and weekends, I would visit wine shops and attend tasting events to connect with like-minded people in Atlanta. This is where A Cork in the Road was born – the wine life is my "fork in the road" even while pursuing other professional goals.
Has it been a smooth road?
I believe in the beauty of imperfection. Would a smooth road be easier? Absolutely, but there's a lot to be gained through the process of overcoming obstacles. The road to starting my own business and finding my own niche in the wine world has not been easy – you could even say that it's been perfectly imperfect. The biggest challenges for me have included 1) a lack of basic business skills and 2) self-doubt. Having spent my academic years in a field dedicated to science, research, and human physiology, I was never formally introduced to the process of launching or managing a business. I had to do a lot of reading, a lot of google-ing, and a lot of networking with fellow entrepreneurs in Atlanta to gather the baseline knowledge of the steps to forming and then managing my own LLC. It was intimidating at first, but finding some key financial mentors and small business contacts were extremely helpful in gathering the skills I needed to get started. I highly encourage fellow women interested in beginning a journey into the wine industry to seek mentorship and camaraderie here in the Atlanta wine community. Getting any hands-on experience with various roles in the business will also help navigate the skills needed for each step in the process.
The other obstacle of battling my feelings of self-doubt, however, was a bit more challenging. I found myself doubting my ability to provide expertise compared to others in the industry. In the early stages of my business, I feared that my services would be inadequate or that I would somehow disappoint a paying client. It wasn't until after I designed and hosted several successful events in the city and gathered some positive customer feedback that I felt more confident in my skills and my role in the Atlanta market. I will never claim to know the most about wine, but rather it's my unique combination of winery management experience and personal exploration through books and travel that has allowed me to fill a special need for connecting professionals with consumers. I've seen that my exploratory classes and novel approaches to teaching about styles and flavors of wines have turned my clients and my friends into more confident wine buyers. Whenever the feelings start to creep back in that I'm not doing enough or offering what others can do, I remember something my mom has always told me: "Be yourself – everyone else is taken." My brand is an extension of me through my wine knowledge – and that's what makes it unique.
We'd love to hear more about A Cork in the Road.
When I used to manage a winery tasting room, I lost track of how many times guests would step up to the counter and tell me that they "were nervous" to do the tasting. This always boggled my mind – nervous to drink alcohol? I noticed a lingering misconception that there was a "right" and a "wrong" answer when it came to taste wine, and I knew that I could help. I wanted more people to love wine, so I made it my mission to use my passion for exploring wine to empower people with the skills to discover what characteristics they like and don't like about what they are drinking. I try to make wine education approachable to all levels of interest, and I have found a way to walk the line between the professionals and the consumers as a liaison and educator.
As part of my independent consulting business, I design tasting classes and host wine events all over Atlanta that are about discovering your own personal preferences for wine and learning ways in which to shop for and order styles of wines that make you happy. I partner with local restaurants and retailers to host public wine education events, and I also partner with chefs and importers to host private pairing dinners or wine tasting workshops. Being independent allows me to work with any wines I want to showcase, and I can represent a broad perspective on various regions, styles, and acquisition of wines.
One of my signature events is called "Wine vs Beer" that is a sophisticated data collection process disguised as a fun food and beverage pairing dinner. The information that I gather during these multi-course dinner events comes from guests' preferences on whether beers or wines pair better with certain dishes, and I enter it all into a large database that is now showing trends about consumer tastes, wines for beer-lovers, and beers for wine-lovers. It's my way of combining my background in research analysis with my love for craft beverages, and it's allowing me to provide valuable insight to restaurants and clients that I work with as they think about designing their food and beverage programs for their customers.
More recently, I also started a project that focuses on honoring the personal connection aspect of the wine community. I have met so many incredible people through working in wine, so I created a way to shine a light on those who are inspiring me and truly setting the bar in the industry. I am recording a series of online interview chats that go behind the wine so you can meet the distributors, retailers, educators, beverage managers, etc. who are shaping the Southeast wine market. Episodes are available on my website, and the recordings also play weekly on a local radio station in Decatur. There are many Atlanta wine stories to be told, so it's been fun to share them in a fun and informal setting.
We're interested to hear your thoughts on female leadership – in particular, what do you feel are the biggest barriers or obstacles?
As just pure matter of fact, there are fewer women than men occupying professional roles in the wine industry. For that reason, there is a smaller supply of female mentorship – especially for roles in which few women have already forged a path. I am hopeful this is changing, however, because I see progress already being made as more women are being recognized for their winemaking skills, beverage program management, and winery ownership. It's also exciting to see more women running retail shops, winning tasting competitions, and representing producers here in Atlanta. The more that women of wine support each other through education and collaboration, the more visible our roles and impact in the industry will become.
Contact Info:
Image Credit:
Britney Kidd Photography and A Cork in the Road, LLC
Getting in touch: VoyageATL is built on recommendations from the community; it's how we uncover hidden gems, so if you know someone who deserves recognition please let us know here.