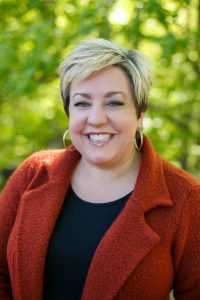 Today we'd like to introduce you to Kim Cunningham.
Kim, let's start with your story. We'd love to hear how you got started and how the journey has been so far.
When I entered college at the University of Georgia, I was clueless about "what I wanted to be when I grew up." My freshman year, I even took a class called Choosing a Career and Major. The class was great in that it helped me determine what I didn't want to be. But it also confirmed my natural inclination towards careers that focused on creativity. At the end of the course, I still had no definite answer, but I felt better informed. So, I kept taking the required core classes and enjoying my time in Athens…or as my dad would say "majoring in partying."
Somewhere along the lines, I ending up meeting some folks who were in the College of Environment and Design, working towards a degree in Landscape Architecture. I had never even heard the term Landscape Architect, so my interest was piqued. These friends said I would be a perfect fit for this major… I liked the outdoors, was creative and it was not a "traditional job," per se. With no better options that I could think of, and the clock ticking on needing to decide "what I wanted to be when I grew up," I changed my major. At the time, it felt like I was saying "why not?" But looking back now, I realize I had invested a lot of time trying to figure out what I wanted to do with my life. It just so happened that the field of Landscape Architecture, something I didn't know even existing prior to college, aligned with my interests and personality. So, my journey started with confusion combined by circumstance paralleled with research. I guess you could say.
And now, 20 years after making that decision, I have just started my own landscape business. So, as it turns out, I was meant to be a Landscape Architect when I grew up!
Once I started working, it was clear to me that one day I would be my own boss. But I had no clue how, when, or what it would take to get there. So, in the interim, I just put my head down and worked, always keeping that long-term goal in the back of my mind. Each job I had was an opportunity to learn something unique both in terms of skill sets and in terms of what motivated me. Furthermore, working for various employers gave me different perspectives on how to run a company. I learned both what works and what doesn't work. Knowing what doesn't work is just as important, maybe even more important than knowing what does work.
As the years went by, the timing never seemed just right to take the leap to go out on my own. And then late last year, something inside me just knew I was finally ready. I stopped playing the negative "what if" scenarios out in my mind and start realizing there was so much more potential for the positive "what if's" to play out. So, I started talking to everyone I knew whom I trusted and admired and asked for their advice, for their support, and for their honest opinions on what it is like to work for yourself. And after all that, I made the leap!
Overall, has it been relatively smooth? If not, what were some of the struggles along the way?
I wouldn't describe the road as smooth or bumpy. Rather, it is just the road that I've been on, the one that has brought me here to where I am now. I would call that a normal road? A road that has smooth stretches and a road that has potholes. One of the best lessons I've learned in life is that there are going to be bumps-it's inevitable. But you have to figure out what strategies work best for you so that you can navigate and deal with those bumps. That's the secret.
For example, I was in a great place in my career with a great job, amazing co-workers, room for growth… the sky was the limit. And then the housing market crashed and we all lost our jobs. I was out of work for 18 months. It was a scary time. Fortunately, I was able to babysit, clean houses and still work to some capacity-even though it was for less money than I had previously been making. I had been doing a specific type of design work, so you learn other disciplines within your career. You diversify your skillset, learn a new computer program, read, learn about the latest and greatest developments within your career, meet as many people as you can, network, get your name out there, offer to intern/apprentice for someone who can teach you something, etc. And then you hope it all works out and you are able to get your career back. For me, it worked out.
Now as to specifically being a woman… as women, in general, I think we tend to view other women as competition, which is not helpful to anyone, really. I think the only person we need to be in competition with is our self. Be better than who you were yesterday, last week, last year. Rather than pushing other women down on your climb to the top, lift other women up. Pull other women up. It's much easier to accomplish your goals when you have other people who believe in you, encourage you, and help you reach your goals. Try to be more like a woman you admire. Find a woman in your career field whom you look up to and ask her for advice. Try to learn from those who are successful and inspire those who are just starting out.
A specific gender issue I have faced is the fact that I am a woman working in the construction industry. As such, I have run into people who think that as a woman, I may not know what I am talking about. At first, I would get offended, defensive, and frustrated. I've realized, though, that the issue lies with the person who believes and thinks this way. It's important to keep your side of the street clean and do your job to the best of your ability. As I have grown as a professional, I have found the best way to prove these ignorant opinions wrong is to be good at what you do. Or at least try your damnedest.
Furthermore, never pretend to know something you don't. I have no problem telling people, "I'm not sure, but I will figure that out and get back to you." Ask questions. Ask questions. Ask questions. People respect your honesty more than the fact that you don't know something. Everyone has to learn, and maybe as a woman in certain fields, you might have to prove that a little more.
Please tell us about Roots by Design.
My passion is creating and building beautiful and functional spaces for my clients to enjoy now and in the future… to plant their dreams! I specialize in custom residential spaces, designing everything as exciting as an entire yard makeover with waterfalls, gardens and patios to boring (but necessary) things like grading and drainage.
I'm in the unique position, as a full-service landscape business owner, to not only design these spaces, but bring that design to fruition. There is nothing like taking your ideas, putting them on paper, and then realizing the design in reality. And it is so rewarding when you have a happy client with a space for them and their family to enjoy for years to come.
My proudest accomplishment is my relationships; from the clients, I work with to my co-workers in the field. I know it sounds cliché, but I really try to treat people the way I want to be treated. From a client perspective that means I respect their opinions, their desired outcome for the project, and their budgets. From a co-worker perspective that means I respect their opinions, their time, and their expertise as the installers. It makes for a much happier working environment when there is mutual respect and honesty.
Which women have inspired you in your life? Why?
I have been very fortunate to be surrounded by a lot of strong women in my life, both in my family and amongst my friends. My best friends today are a group of women that I met my freshman year in college. We have been there for each other through most of what life can throw your way: marriage and divorce, children and miscarriage, death and depression, great careers and unemployment, friendship, love, and laughing our asses off. They all inspire me to be the best version of myself because they see that in me and in each other. These girls lift each other up and are there for every one of us no matter what. I cannot imagine my life without their constant friendship and support.
Among the women in my family, my Granny was a huge influence on my life. She went to college when that was not a common practice for women, had a long career as a nurse and always encouraged and educated people on ways to better themselves. And lastly, my mom, Big Connie. She is fiercely independent and among other things, taught me that the best person to get the job done is me.
Contact Info:
Image Credit:
Kim Cunningham
Suggest a story: VoyageATL is built on recommendations from the community; it's how we uncover hidden gems, so if you or someone you know deserves recognition please let us know here.