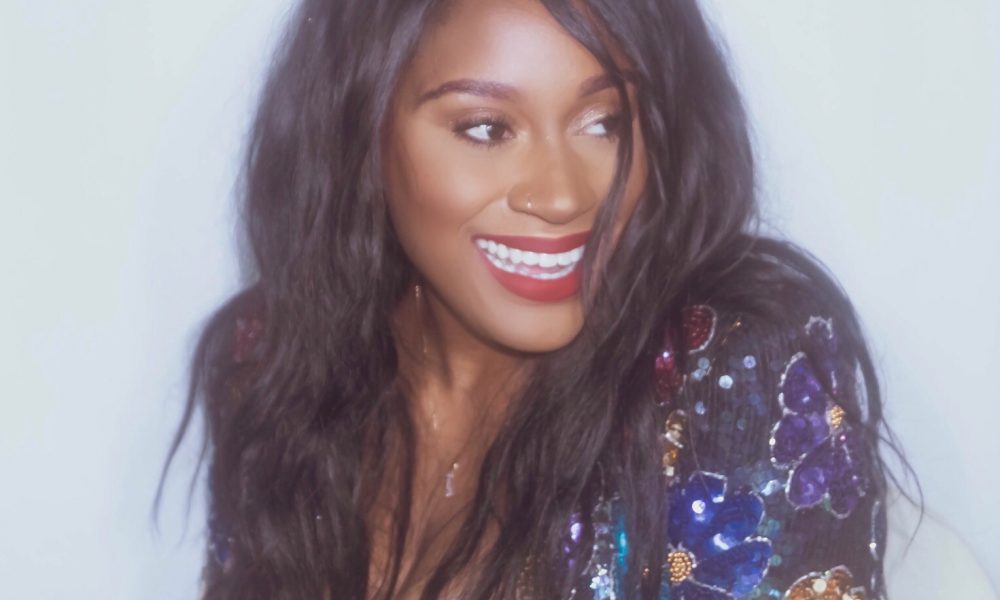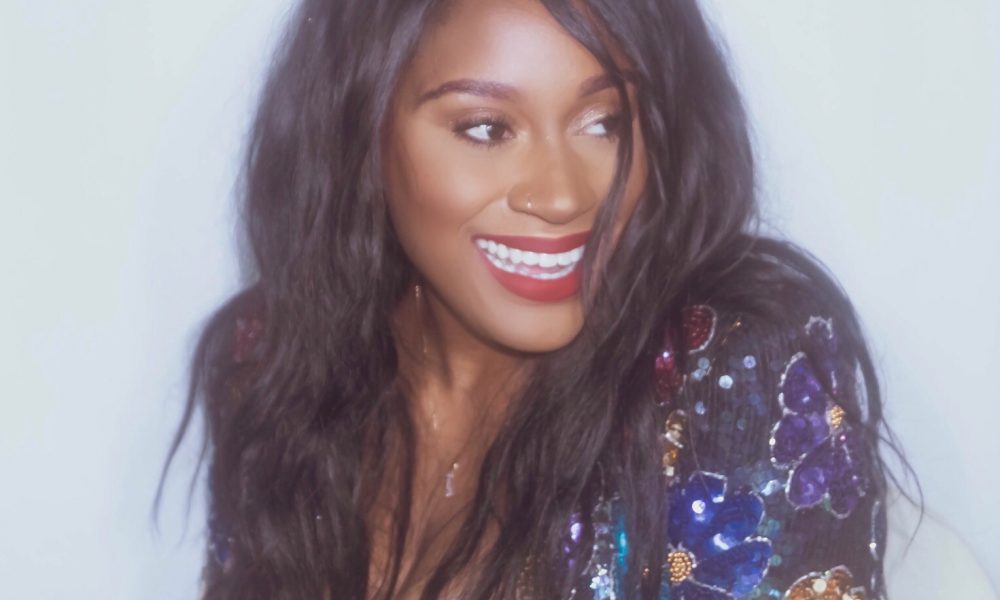 Today we'd like to introduce you to Larissa Von.
Larissa, please share your story with us. How did you get to where you are today?
My love for beauty began when I was a young girl. I would always be obsessed with the glamour of a woman and I couldn't wait to be able to dress up when I got older. From the hair, makeup to accessories I was always into it. Around the age of 11 years old, I was hospitalized for about a month due to having a cancerous tumor growing in my appendix. I nearly died while I was there, it was extremely traumatizing. While in the hospital, I had an oxygen mask taped to my nose because apparently, I kept taking it off. After a while, I was able to breathe on my own without the oxygen mask, but unfortunately, it was removed incorrectly which left a tremendous scar on my nose. It was so bad, I no longer looked like my "normal" self I had battle wounds. When it was time to go back to school, I didn't want to go back with a scar on my face so my mom took me to CVS and we bought a bunch of makeup! I was so excited to finally get my hands on some makeup, of course, I was really too young to wear makeup but at that moment, it was a real-life therapeutic tool that helped me to deal with the post-trauma of almost dying at 11. So, I practiced on my self, friends, and family while at the same time playing in their hair! I fell in love with the art of Makeup Artistry and Hair Styling they went hand in hand to me. I quickly caught on and taught myself how to do makeup.
Fast forward to college; I graduated from The Pennsylvania State University with a Bachelors of Science in Human Development and Family Studies. While in school my love for beauty was always present and strong. I wanted to figure out a way to merge both social services & beauty together. I knew how powerful changing peoples physical perception of themselves could be first hand because of what I had experienced, I wanted to help others feel that too. So, after I graduated, I began to pursue a formal education in Beauty. I moved to New York City nine months after graduated College. I got my first taste of the New York fashion and beauty industry by assisting a fashion director Nye Brown on an exquisite fashion show for NYFW. I absolutely fell in love and I had to move to the big apple, so I did. I lived in New York for almost five years. There, I studied Hair and Makeup at the top schools in the world. I also began my career as a professional Makeup & Hair Artist. I've worked with major brands like Macy's, Bloomingdales, MTV, VH1, Victoria's Secret, Women's Health, Uniqlo, The Children's Place, Justice Clothing, Armani Exchange, GAP, FUSE TV, BET, US OPEN just to name a few. My work has been published in magazines and seen on TV.
Now, I'm a Georgia Peach, I moved to Atlanta for a better quality of life, and to work in the TV & Film Industry and deep down I always wanted to have a beauty bar where women could come to get pampered, partake in self-care a leave feeling beautiful. My second year in Atlanta I decided to step out on faith and open up a Beauty Lounge. It was something that I've always desired to do, and truly the process of opening was flawless. I believe that because I pursued this dream by faith, God aligned everything that I needed! It's truly amazing what God has done for me, he has given me beauty for my ashes! My traumatic experience was a seed that sprouted in such a huge purpose I carry. Now, I get to impart healing to women and restore their own perception of beauty and it's truly a powerful gift that I have received. My salon Stush Beauty Lounge is located in the heart of Sandy Springs Georgia, between Chastain park and 285! We're in a beautiful shopping center called Belle Isle Square. There, we offer an array of beauty services from makeup application, classes, hair coloring, extensions, blow-dry services, Lash Extensions and more. Our space is set up like a 'beautique,' you can shop for cute items and leave looking just as cute! We are a one-of-a-kind atmosphere and there is nothing like it in Atlanta!
Overall, has it been relatively smooth? If not, what were some of the struggles along the way?
Of course, there have been obstacles along the way but always keep in mind that you do not have to succumb to your obstacles. Truthfully, I would have never made it without Jesus. I am a follower and believer in Jesus Christ and because he's my Lord, there have been struggles that I didn't have to fight because God came through for me. When you walk with God and allow God to walk with you and be the CEO of your dreams, obstacles begin to move out of your way and doors begin to open for you. When I was younger, I wasn't really walking with God, I was into all kinds of unhealthy things and relationships that were distractions and were leading me down the wrong path. My advice to any young women who are in pursuit of her, dream, passion or goal is to:
1. Invite God into your life through Jesus Christ.
2. Asses who you are around and who you have speaking into your life. You should be around positive people who believe in you and who are supportive!
3. Write down your vision, plan it out and watch it come to pass as you take the steps towards pursuing it!
4. Pray while you're on the journey or of the journey. Whether you're facing an obstacle or if everything is just right. Pray without ceasing! 1 Thessalonians 5:17
I started preparing for my business in 2013, I didn't physically open a space until 2017. But because I already had things planned out, the process was smooth because I prepared myself the best that I could. Preparation is a vital part of accomplishing your goals. Although we can't control everything we do have to take responsibility for the things we can control like how we spend our time, who we spend our time with, how we feel and react to situations. It's important to get a grip and really work on being steadfast and unmovable even when obstacles come. It's important to me not to be a quitter. I used to play sports, so I view life through the lens of an athlete and I approach things with the intention to win. You can not quit before the game is over sis! It can be difficult but you can do you it if you faint not!
"Let us not become weary in doing good, for at the proper time we will reap a harvest if we do not give up."
– Galatians 6:9
I love to stand on the promises of God, despite some of the challenging things I've faced in life I have yet to see God fail me!
Alright – so let's talk business. Tell us about Stush Beauty Lounge| Queen Life University – what should we know?
I am an Image & Brand Consultant who specializes in helping women develop their brands and public appearance. I'm the owner at Stush Beauty Lounge Atlanta's Premier Multicultural Beauty Destination, Creator of Polished Pioneer at Queen Life University which is an online platform dedicated to women's Personal, Spiritual & Image development. As an Image Developer, I help aspiring entrepreneurs, authors, Public figures, or everyday people develop a polished image for themselves! This November, I'll be launching Queen Life University which will have an array of online courses & tools curated for women who need help in the area or image and brand development. As a visionary, I help people execute their ideas by providing a strategy to achieve their vision. I am skilled in web, graphic, interior & cosmetology design and this is what truly sets me apart. Not only can I make a person look good but I can also help their brand look good too!
Sign Up to get on our list for when we launch and get your welcome gift! www.Queenlifeuniversity.com
Over at Stush Beauty Lounge, I'm the Founder & lead Beauty Consultant. I specialize in hair color – Balayage, cut & extensions, and natural hair along with Makeup and microblading services. There I'm known for phenomenal color!
I also work in Commercial, TV & Film as a Makeup artist, I work on a few well-known reality shows and various projects as they present itself!
So much of the media coverage is focused on the challenges facing women today, but what about the opportunities? Do you feel there are any opportunities that women are particularly well positioned for?
Women are well positioned to create their own opportunities. Women entrepreneurs are on the rise and as we rise, the world will shift! It's a wonderful time to be a woman in business or pursuing her dreams. I've seen tremendous opportunities for women in media and technology over the past few years, barriers are continuously being broken and it's amazing to witness and be a part of at the same time.
Women are also positioned to be the voice, representative and catalyst for change in the world.
Pricing:
Image Consulting starts at $250
1hr Clarity Call & Vision Session $97
Hair Color Starts at $125
Makeup Services start at $100
Queen Life University- Polished Pioneer 90 day Program $997
Graphic Design Services starts at $75
Manifestation Of a Dream E-book $12.99
Contact Info:
Image Credit:
www.mjanee.com
Getting in touch: VoyageATL is built on recommendations from the community; it's how we uncover hidden gems, so if you know someone who deserves recognition please let us know here.