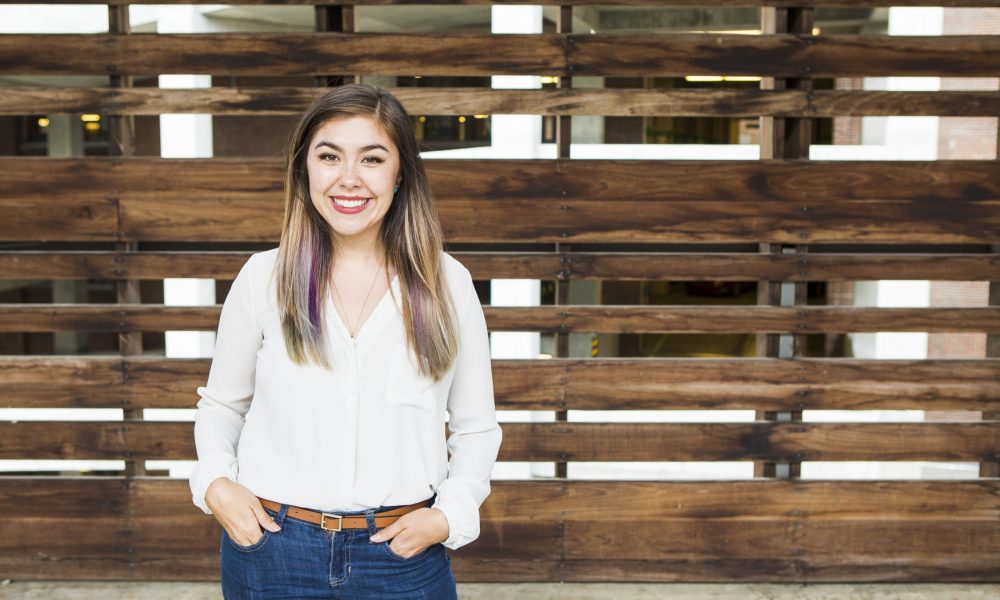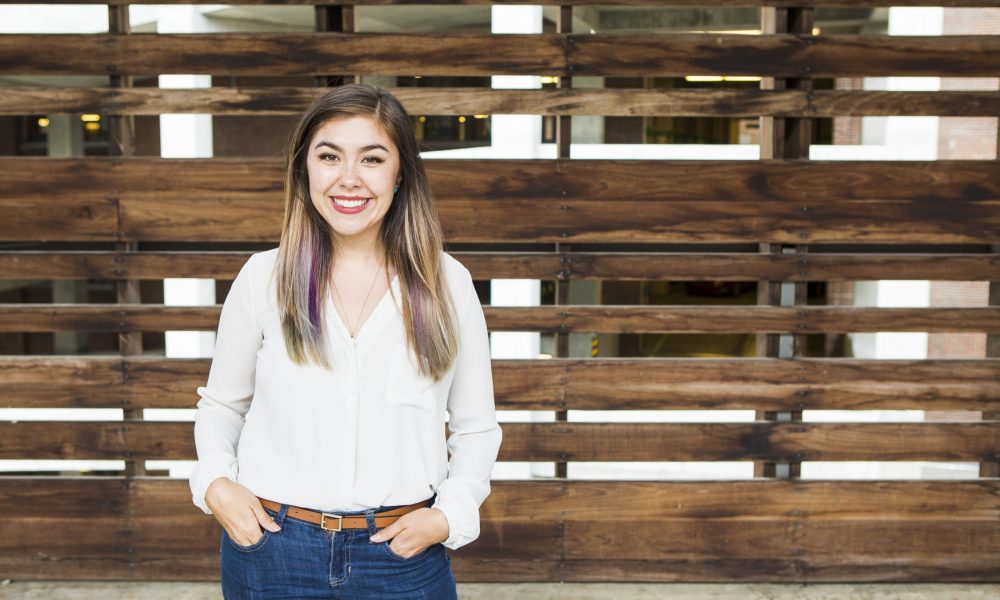 Today we'd like to introduce you to Sarah Duff.
Sarah, let's start with your story. We'd love to hear how you got started and how the journey has been so far.
If you told me after college that I would own my own business, I would have laughed, then panicked. I didn't really see myself in a role like this, much less plan for it. Throughout my early career years, I always preferred to be behind the scenes and let my work speak for itself. Whenever I was asked to do something new, I accepted new responsibilities and learned as much as I could. I believe that because of this mentality, I was able to advance pretty quickly in the marketing world. I learned so much by saying yes, and I know that somehow, it all culminated in a way that granted me the best thing in my career so far.
I officially launched my business, S. Duff Media, in October of 2016 after a work situation became toxic pretty quickly. I left a role as a marketing manager at this company one day and filed for my LLC the next. Because the jump to entrepreneurship was so sudden, I had no foundation established before going all in. I didn't have a website, strategy, following or even client base, but figured there's no time like the present. Over the next three months, I gave myself a plan for how to find clients and an out if it ended up becoming a total flop, but I believe it was my stubbornness that kept me from reaching the latter.
In the first month or so, I cold-called/emailed anyone and everyone who I could see myself doing work for. I was getting a few small one-off projects, just enough to get by, until one day I hit my jackpot of a first client who still remains a client to this day. During my first year, I didn't exactly have a definitive goal or game plan, so I offered any and all creative services I could think of to get me clients. In a way, this was one of the best things I did because it granted me the opportunity to really discover what sort of work I enjoyed, what I was best with, and possibilities of trying new projects I had little or no experience with.
It was in my second year where I became more comfortable honing in on specific work which enabled those services to evolve, and I refined my focus on creative marketing and graphic design to more corporate-level companies and organizations. I've been incredibly fortunate and grateful for all of the opportunities this space has given me. I believe the best part of this all has been the fact that each day I can define what success means to me, rather than prove what success looks like for a specific company.
I also started working with a business coach, Emily Merrell, who truly helped me get laser focused on my goals and strategy, which has done wonders over the last few months. I have a pretty exciting 2019 planned full of growth and new opportunities, and am currently digging deep behind the scenes getting everything in order to make it happen.
Great, so let's dig a little deeper into the story – has it been an easy path overall and if not, what were the challenges you've had to overcome?
While I've seen a lot of success in the short time I've owned my business, nothing about the process has been all that easy. Because I started with practically nothing client-wise, I had to build everything up from scratch. The hardest part of starting a business isn't necessarily the work you end up doing for other people, but rather all the time needed to invest in you and your own business in order to attract the clients. You have to be your own everything: administrator, seller, marketer, cheerleader, accountant, business developer, etc., and when something goes wrong, it 100% falls on you to make things go right again. I also used to say I could NEVER do sales because it felt so misaligned with what I believed was my personality type, but I learned very quickly that if I wanted to succeed, I was going to do whatever role I needed to no matter how far outside my comfort zone I was. Becoming comfortable with the uncomfortable has been my mantra. Because of this, I've overcome a lot of the fears I had that were initially the biggest hurdles keeping me from freelancing full-time.
One of the biggest struggles I faced and still occasionally have to manage, is burning the candle at both ends. Because I was so intent on the business being a success, I worked insane hours, allowed myself to accept ridiculous deadlines to "prove" myself, and took on anything and everything because I wanted to be the go-to woman for it all. While my clients remained happy, I wasn't. I set such high expectations from the start that it gave me no room to breathe and, in the end, I was delivering a half-version of my best self, which my best self was what won the clients over in the first place. While I still sometimes accept crazy deadlines, I am much more conscious of not burning myself out or overdelivering when it's sometimes not feasible. For other women facing a similar situation, I would recommend putting a price tag on your time. Ask yourself, "is this really worth $X if it means I'm sacrificing Y about me?" or "Is this going to be beneficial to me in the long run? If not, what's it worth to me now to do it?" I've found this helps me significantly manage my time and expectations for not only my work, but for my well-being.
The main thing I would advise women, or anyone really starting their journey, is do not get in the way of your own success. It's sometimes easier to make excuses than confront something really hard, but also necessary for growth. Fear can be a motivator, but it can also be a new business owner's worst enemy. If you're already justifying why something won't work out or why it'll be too hard, you're setting yourself up for failure. Set goals and do your best to stick to them. For me, I would set a dream goal and a more realistic goal, and my dream goals ended up becoming the realistic goals. Sometimes it's going to be really, really challenging, but the reward always makes up for it.
Alright – so let's talk business. Tell us about S. Duff Media – what should we know?
My current offerings revolve around creative marketing, which include graphic design, content creation and marketing, social strategy, and brand development. I believe what helps me stand out in my market is I'm an illustrator who became a marketer in a very corporate world. Because of this, I have an eye for very fine details which helps with the graphic design part, but I can also look at things with a corporate eye while bringing a creative twist to it. I really feel my background helps bridge the gap some organizations face when merging content with creative. Where this especially shines are brand development and strategy. I'm full service here because I know what it takes to do brand research for the development side but then follow through on developing the creative to match the brand strategy.
In the couple of years, I've been doing this, I've had the opportunity to work on national campaigns for companies, take over all of the marketing services for a healthcare organization, launch new branding for a few businesses, and see my work displayed in large consumer facing ads. I definitely believe it's been made possible because of how I'm able to connect creative with corporate and make it easy for the clients involved.
Part of the reason why I believe clients enjoy working with me is my ability to be a chameleon when it comes to my service offerings. I've had my hand in a wide variety of projects within several different industries, so that grants me an advantage when I need to transition between talking healthcare lingo to IT or recruiting.
More recently, I've been focusing on ways to elevate S. Duff Media as a business. This has led me in a few new directions, one of which is me being more active in speaking engagements, which helps me share more about my experience with others who are in similar positions. I've really enjoyed this new addition and it's been opening doors for me for how I can actively help others traveling down the same path. So, I've been working on developing and creating resources to start sharing in 2019 as a new service offering for my business, which has been very exciting!
Lastly, just for fun, I also do pet portraits on the side to still get some of my illustration fix!
Do you feel like there was something about the experiences you had growing up that played an outside role in setting you up for success later in life?
My mom is Korean and my dad is retired military, so in our household, success was everything and we had to follow through with everything we started. I was also the kid who had to be good at whatever I did, whether that was in school or music or sports. When I started working after college, I also found it was easy to stand out in business if you just did what you were supposed to while maybe adding in a little more than expected. If something was due on a Friday, I'd submit it by Thursday morning with something extra to prove I knew my stuff. My family is just all around stubborn in a lot of things, so I know that played a crucial role in how I approached being successful.
I also realized that when I was passionate about something, I would do anything to make it work, and I'm really passionate about what it is I do now, so it not working is simply not an option for me. I'm really fortunate to have found something that brings joy to me and my clients and know I have an impact with the content I create.
In addition to that, I found I gravitated toward all the overachievers growing up, which is something I realized I still do now. While I find a lot of internal inspiration, being around people who do what it takes to get the job done while being really, really good at what they do is a great motivator for me. In a way, it somewhat feels like healthy competition, but in a space with people who are supportive and have your back, while elevating you and your work at the same time.
Contact Info:
Image Credit:
Meredith Davis
Isis Nishae
Getting in touch: VoyageATL is built on recommendations from the community; it's how we uncover hidden gems, so if you know someone who deserves recognition please let us know here.