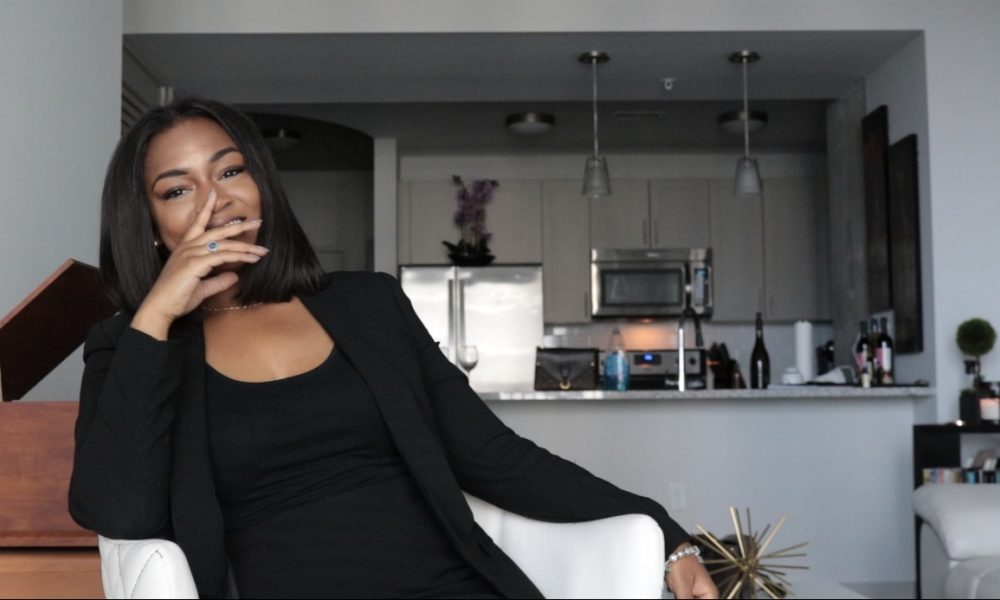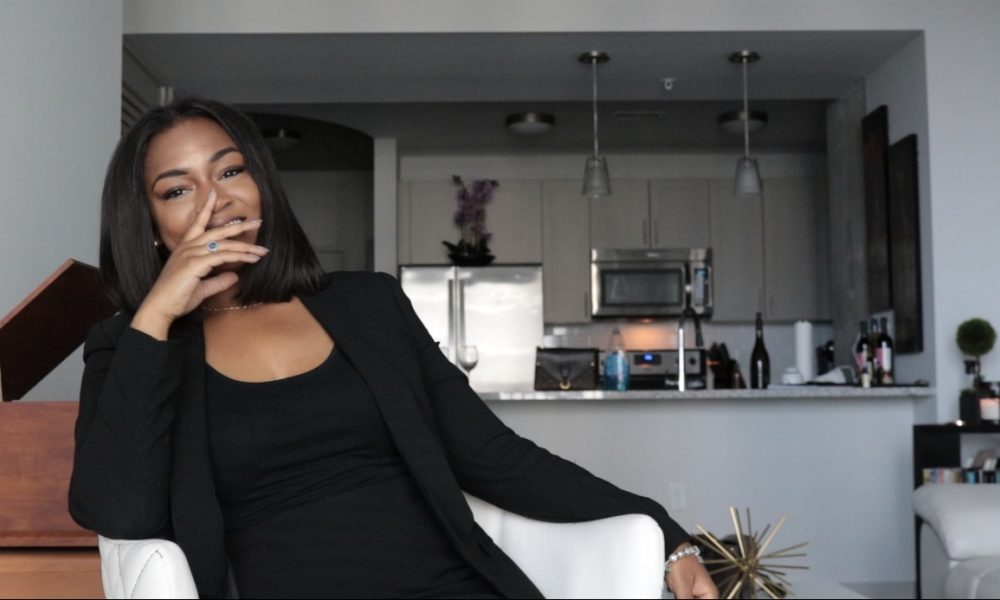 Today we'd like to introduce you to Tyler Lanier.
Tyler, let's start with your story. We'd love to hear how you got started and how the journey has been so far.
What frustrated me as a young girl raised around women who were black, smart, strong and fierce was the juxtaposition of their hustle and the struggle they often faced. It seemed like all Black Women had three things in common: they were strong, they struggled and they learned to survive by any means necessary. Yet, the white women I knew seemed to have access to a life that felt more like thriving versus just surviving – careers, vacations, husbands, homes, nice dinners, etc. I wanted IN on that life. Though I had no black female mentors and no idea how to get there, I made a decision at a young age that I would not just survive in this world, I would thrive!
It wasn't until my first semester at The University of West Georgia that I realized how many girls like me existed – young, black, first-generation college students who wanted to thrive and conquer the world (and had the talent, brains, and tenacity to do so). Ericka Claudio was one of them and together, in 2011, we decided that we needed to expose ourselves and our friends for what we truly are – rock stars! We set out on a mission to create a community for black girls on campus, called "College Girls Rock", to have support and a network that helped them accomplish their goals and get through any trials or challenges they faced. We also knew it was important to use our self proclaimed "celebrity status" as an inspiration to underprivileged girls in the community and served as mentors to students in High School, Middle School, Group Homes and the like.
Almost eight years later, College Girls Rock now has three chapters on three campuses, has had hundreds of events, thousands of members and has impacted the lives of students to ensure they don't feel alone or inadequate during their educational journeys. I am proud to not only be the Executive Director of College Girls Rock but to also be an Account Executive at Procter and Gamble, who has traveled the world and continues to wake up and live my best life each day. My goal is to change the narrative of the black female experience and ensure that women (like the women I saw growing up) have the community, tools, and resources they need to get the most out of life and THRIVE!
Has it been a smooth road?
As a young woman, I was in such a hurry to escape "the struggle" that much of my journey involved me running as fast as I could, to places I didn't know even existed. When inevitable moments came of approaching a roadblock or a wall, I wouldn't even see it coming or be prepared to stop, pivot or assess how to effectively overcome the barrier. For a while, I didn't even know I was doing anything wrong, I just knew I that I wanted more – to see more, experience more, be more – and "chasing" success seemed like the best way to get there. What I've since learned is while "running" made me ambitious and hardworking, it also left me dealing with stress and anxiety at a very young age.
Knowing what I know now, I would tell any young woman starting her journey to pace herself and have an active faith. Finding a comfortable pace may seem stifling and unexciting, but in truth, it will prepare you to stop when you approach a wall or dodge if something gets thrown your way… (and trust me as a young woman a LOT of things may get thrown your way – Racism, Ageism, Sexism, Classism and impossibly overwhelming workloads to start). If you're running and rushing through your journey, like I was, you'll be full of unnecessary bumps, bruises, and pain that will force you to slow down unexpectedly. But if you set yourself to a pace that allows you to pause, assess situations, plan and proceed with faith you will quickly and gracefully overcome each and every barrier in your path.
We'd love to hear more about College Girls Rock.
As the Co-Founder and President/Executive Director of College Girls Rock, INC, it is my responsibility to lead our three university chapters in accomplishing our mission of providing positive, purposeful and developmental experiences for underrepresented minority students to prepare them for college, ensure they succeed in college and guarantee their success after college.
I am most proud of the College Girls Rock membership body! From the Alumni who have been apart of CGR since day one and selflessly serve as my Executive Team Members and mentors to the college chapters, to the Executive Board Members of our university chapters who come up with creative experiences that are life-changing to their on-campus peers, to the Rock Members who support every event and have created the culture that makes CGR feel like the "Boss Chick Clique" you've always dreamed of… THAT is what/who sets CGR apart… our people. We Rock!
I am also an Account Executive with Procter and Gamble managing the Distribution, Pricing, Shelving and Merchandising strategies for Tide, Gain, Downy and Bounce  in Charlotte, NC. In addition to dreaming up multi-million dollar sales strategies to continue to grow P&G's Fabric Care brands, I serve as a leader on the P&G Inroads Alumni team where I further fulfill my passions of recruiting, developing and providing a support system for minority talent interested in Fortune 500 careers.
Many leading Fortune 500 companies have struggled to recruit and retain black talent. This contributes to the disheartening reality that there are only 3 black Fortune 500 CEO's and NO black Fortune 500 female CEO's (nope, not even 1). For perspective, in the current state, the black community only has 5% its fair share of leadership representation among the leading profit generating companies in the United States. These institutions run our economy and 12% of the population doesn't have a real seat at the table – that has to change! It is my ultimate goal to ensure that young black talent interested in the corporate business sector have the resources and support they need to successfully climb the "ladder" in a way that it is fair and equitable. I hope to do this by continuing to lead our Inroads efforts at Procter and elevating our "Post-College Success" efforts in College Girls Rock.
Do you recommend any apps, books or podcasts that have been helpful to you?
Top Podcasts:
– Blessed and Bossed Up
– The Courtney Sanders Podcast
– MyTaughtYou
– Brown Ambition
– Freakonomics
– Ted Radio Hour
– Adams Rib
– The Read
Top Books:
– The Bible
– Emotional Intelligence 2.0: Travis Bradberry
– The Sisters are Alright: Tamara Winfrey Harris
– Don't Settle for Safe: Sarah Jakes Roberts
– Can't Hurt Me: David Goggins
– Successful Women Think Differently: Valorie Burton
– What I know for Sure: Oprah Winfrey
– Power of Habit: Charles Duhigg
– Becoming: Michelle Obama
– The Four Agreements: Miguel Ruiz
Top Apps:
– Dropbox: Cloud Storage
– Elevate: Brain Teasers
– Coursera: Online learning at great universities for free/cheap
– Canva: Create Custom Graphics
– Qapital: Money Saving
– Robinhood: Investing – Stock Market
– Credit Karma: Credit Management
Contact Info:
Website: collegegirlsrock.org
Phone: 7706085500
Email: info.cgrinc@gmail.com or tylerlanier.cgrinc@gmail.com
Instagram: @collegegirlsrock
Twitter: @cgirlsr_uwg
Getting in touch: VoyageATL is built on recommendations from the community; it's how we uncover hidden gems, so if you know someone who deserves recognition please let us know here.