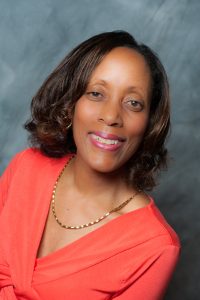 Today we'd like to introduce you to Vanessa Fortenberry.
Vanessa, can you briefly walk us through your story – how you started and how you got to where you are today.
A reader and writer all of my life, I aspired to write a book at some point in my lifetime. However, the type of genre I would write created a mystery for me. I played with the idea of writing a romance novel. On the other hand, some of my co-workers said, "You're a teacher-librarian; you should write children's books." My immediate response was, "No, I don't think so."
For years, I "talked the talk" about writing a book. But, my writing output resulted in zero manuscripts until the summer of 2010.
The summer of 2010 brought excitement and joy for me. Early one morning, I went to exercise at my school district's gym. I imagine it was too early for the majority of my colleagues. The early hours worked for me in that I didn't have to wait to use the exercise equipment. The previous day while at the gym, I observed a colleague changing the channel on the TV monitor. I hopped off the elliptical, sauntered over to the TV monitor, to look for my favorite TV show. Unable to find it, I scrolled back to the local channel and continued to exercise. After a moment or so, I realized that the channel was on the station that hosts The 700 Club television show.
Realizing that my goal for the morning was to exercise, I decided not to get up again. I worked out and listened to the show. At some point, I vividly heard the conversation about how God knows each of us by name. Within that moment, God spoke to me. He said, "You will write for children and they will be Christian books." I have a friend that says, "God laughs at us and our plans!" Well, I imagine God was laughing at me that day, because He said, "No to romance."
I said, "Yes, Lord."
I hit the road running and I have never looked back. All during that summer, I wrote countless stories. The librarian in me researched publishers and literary agents. I formed a writing critique group consisting of my friends and colleagues. A little incentive goes a long way, so I provided lunch, along with my famous desserts. We enjoyed a fun afternoon discussing and assessing my stories.
God spoke to me again and revealed that I should focus on the craft of writing. Therefore, I put aside my search for publishers and agents. Everything in its own time, I thought. In the fall of 2010, I sought out writing conferences and outside critique groups. I attended a workshop called "Active Verbs vs. Passive Verbs. The presenter gave the participants a yellow highlighter and told us to mark every passive verb in our manuscript. Wow! My manuscript looked like a ray of sunshine. Over the next few months, I continued to develop and enhance my craft.
Months later, my daughter-in-love told me that my grandson said to her that he wanted to see God. I was inspired to write the story, Mama, I Want to See God. The critique group I attended, encouraged me to add to the story to get it published. I prayed about it and continued to work on the story into the next year.
In 2012, I submitted my manuscript to BQB Publishing. They accepted my story and although a few snags occurred along the way delaying the release of my book, Mama, I Want to See God launched in April 2014. In October 2017, Daddy, I Want to Know God was published. The next book included in the series, Families Growing in Faith, will include the grandparents.
Overall, has it been relatively smooth? If not, what were some of the struggles along the way?
The road has been a little curvy throughout my writing journey. I soon realized that writing the books was the easy part. However, promoting books is indeed a challenge if you have no marketing experience. Maintaining a website, a presence on social media, and marketing my books presented issues within themselves. There was so much to learn. Marketing is indeed a continuous process. However, nothing is too big for my God!
When my first book launched, I was excited to participate in book signings. I joined a Christian group and we toured different cities. I traveled to Philadelphia, PA, Tougaloo, MS, and Savannah, GA. I enjoyed meeting people and networking with other authors, but I soon realized that I should stick to local book signings. The funds I spent for vendor fees, air flight, rental cars, lodging, and food was far more than I made through the sale of my books. However, I felt so blessed that God provided the funds for me to pay for those trips!
Please tell us about Vanessa Fortenberry, Author of the Children's Book Series: Families Growing in Faith: Mama, I Want to See God and Daddy, I Want to Know God.
I am Vanessa Fortenberry, an inspirational author, and speaker who enjoy writing stories for children. Presently, people recognize me as a Christian children's author. However, my writing journey is expanding to include writing non-fiction. At present, I am marketing publishers for my two completed children's nonfiction stories. Who knows? God might allow me to write a faith-based story with a splash of romance for adults in a few years!
As an inspirational speaker, I facilitate writing workshops for children, teens, and adults. I consider myself so fortunate for every opportunity I receive to speak to a group about the foundations of writing, inspiring others to write or to speak about my book, and my writing journey.
In addition, I write and publish a quarterly newsletter, Connecting Readers to the Word. Each issue features: Speak Life (words of inspiration), Vanessa's Bulletin Board (announcements), and Vanessa's Quick Picks (recommendations of books for children and adults).
I operate as a business, even though I have a publisher and have not formed an LLC. Therefore, unlike most authors, I have a vision and mission statement.
• Vision: To glorify and honor God through my writing.
• Mission: To use my writing as a tool for Christian ministry that expands beyond the walls of the church and communicates an inspirational message to children and adults.
I am proud to announce that both of my books have received awards.
• 2018 American Fiction Awards: Daddy, I Want to Know God- "Winner" in the "Children's Religious" category
• 2017 Bookvana Award: Mama, I Want to See God- "Winner" in the "Children's Religious" category
• 2016 Best Book Award: Mama, I Want to See God- "Finalist" in the "Children's Religious" category
I'm so pleased and thankful for the awards. I feel that I am fulfilling God's purpose for my life through my writing ministry. To wrap it all up, I love how writing and reading my books can provide an open dialogue with children and adults about God!
Vanessa's book, Daddy, I Want to Know God was recently honored as the
"2019 Christian Indie Awards in the Children's" (4-8 Years) category!
If you had to go back in time and start over, would you have done anything differently?
Lessons learned become a part of the miraculous journey!
• Unless you have thousands of dollars saved in your expense budget, stay local or within an hour or two drive, when participating in book signing events.
• Join at least one critique group that has authors and aspiring authors who writes the genre of books you are writing (i.e., children, fiction, nonfiction).
• Choose writing conferences that offer writing workshops that you specifically need. Furthermore, focus on the authors slated to speak at the conference that write the type of books you are writing. Seek agents and publishers, to ensure you are writing the type of book they want for submissions.
Pricing:
Mama, I Want to See God: $16.95 (Hardcover)/Also available in eBook
Mama, I Want to See God: $12.95 (Paperback)
Daddy, I Want to Know God: $17.95 (Hardcover)/Also available in eBook and Audio
Daddy, I Want to Know God: $9.95 (Paperback
Contact Info:
Getting in touch: VoyageATL is built on recommendations from the community; it's how we uncover hidden gems, so if you know someone who deserves recognition please let us know here.