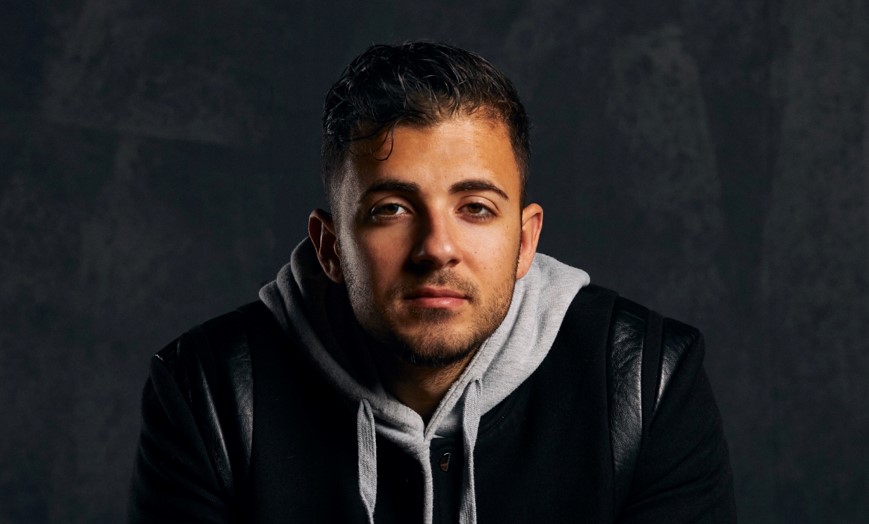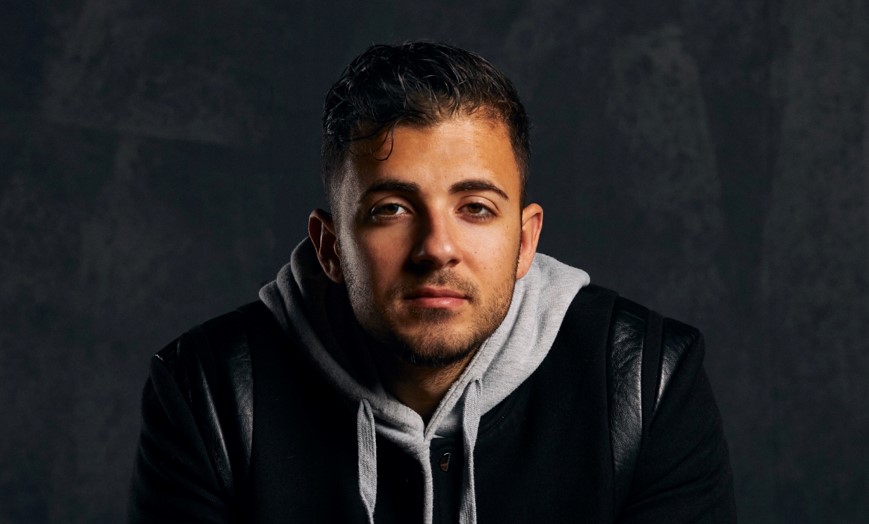 Today we'd like to introduce you to Vitor Lopes.
Thanks for sharing your story with us Vitor. So, let's start at the beginning and we can move on from there.
Film and photo production has always been in my life. 12 years ago, I started a photography company. Soon thereafter, I started to get more into video. As I was young at the time, all I really cared about was money. My parents came from Brazil when I was three years old with just one suitcase in one hand and me in the other. I was raised to always work hard and with that, also came the ambition to have a better life than my parents. So, as I started growing up, I was always trying to make money. As I continued on my career path, I decided to become a Chef. I worked a Japanese steak house and the soon after transitioned to a fine dining restaurant. I began to rise through the ranks and after five years, I became the sous chef. During this time, I continued to take photos of food. Around the seven year mark, I started to feel like this wasn't the place I need to be in my life. I was very unhappy and I felt unfulfilled. Not to mention getting burned and cut wasn't fun. I then decided that maybe a transition would be better for me, so I decided to jump into the medical field. I thought to myself that people in the medical made great money and maybe someday, I could become an Optometrist.
One day, I finally landed a job in the medical field as an ophthalmic technician. The pay was decent and since my end goal was to become a doctor, I transitioned out food world into the medical world. I soon realized I need to get into school. I started college that year and while working at the eye center. A couple of years went by and I was unable to sustain being in college and working. So, I put a pause in school. I then dedicated more time to working at the eye center but since the pay was very good, I needed a side hustle. I was always into working out and I decided it would be a good idea to be a personal trainer. Looking back at it now, it was one of the best time and worse times. The best thing that came out of it was my wife now Felicia or as I call her "Juba." The worst thing that happened was my attitude and mindset. I was very self-centred I lied a lot and I cared a ton about money. I continued on this path working two jobs and for some reason, I decided to finish up school.
After two years, I wasn't making the money I wanted yet even though I was making more than the average American did I felt like I needed more. I soon found a job with another medical facility, but this time, it was an Office manager position which was great in my mind double the pay. And paired up with personal training the good life. I quit my job as a tech and moved into an office manager. I started that position shortly thereafter. Everything was great for a while, I was making money, I bought a brand new Mercedes-Benz until I got served some of that humble pie. You see God had a plan for me and I just didn't know it. Right before I moved jobs, I took a physical just as a checkup. A couple of weeks later, my doctor calls me telling there was something abnormal with my kidneys from my blood test. I really didn't understand it I had no symptoms. So, I decided to follow up on this. I found out I had stage 2 kidney disease. I was devastated turns out all those supplements that people take aren't regulated by the FDA. The protein powders I was taking was damaging my kidneys. My family was really there for me at that time. Well, God wasn't done yet.
Two weeks later, I was driving home from work and a 17-year-old kid driving without insurance lost control and went head-on into my brand new car and totaled it and put me in the hospital for two days. My tail bone was fractured and ligament in my foot was torn and not to mentioned all the other stuff that comes with accidents bruising and a concussion. It took me almost two months to recover and go back to work. But did it stop there, no, I was soon there fired from my job for whatever reason they decided to give me? At this point in my life, I literally lost everything that I thought was important. I remember sitting in my bedroom asking myself why me, God, I cried so much. But the next morning, I was reborn a new man. I understood that life was to short and that what was important number 1 GOD, number 2 Family, and number 3 career. In that order, I told myself I didn't want to be this person anymore, so I started changing my life to suit what was important to me and more chasing money. I was going to do what I loved to do. I went back to the eye center, I stopped training clients, I went back to church and I changed my career path and I enrolled in film school. I started taking photos of what I loved and I started volunteering on the production staff a church. I finished film school and by this time I started really meeting my friends now.
At church, I met my best friend Nate. He introduced me to my other friend AJ and Meg and so on and so on. All of them were so loving, I learned so much from all them. From better photography to better film techniques. I started developing better techniques and I started to freelance as a grip/PA. One day, AJ came up to me and told me the place that he was working at was looking for a production tech job. It didn't pay much but it was an in. It was less than my current job but because I didn't put money first I decided to go with it. I went for a couple of interviews when I say a couple I mean like four. But I got to meet one of the most influential people in my life Diego. I didn't know it yet but Diego and every person that I met and would meet would drive to become better than what I was. Three months later, I landed the job at Southern Reel. I would go on to assist Diego, AJ and my fellow employees. Loading gear carrying stands, food runs, you name it, I did it. I was very driven and I knew exactly what I wanted to do I wanted to become the best Cinematographer. I knew this would take me years and till this day I'm still learning but eventually working at SR for a year and studying and watch videos, and reading I moved up to an actual photographer position. I was super excited but I wanted more than that. I kept working hard doing product photography and still continuing to assist in the video. Diego would also tell me there was a need for two positions here producer and a cinematographer. I kept the dream focused on that. He soon would tell me we wanted me to learning lighting techniques starting with studio photography. Shaping and the quality of light he would say. I trusted him so I decided to learn and study all I could on studio photography.
Six months later, I was shooting high-end photography. At this point, I was actually the lead and shooting my own video and photography projects. Up until this point, I learn all that could from the internet. I needed to step up and I asked Diego if I could go to the ASC masterclass in LA. This is the top tear week-long class that all the top cinematographers go to. He said I could go. I won't go into to much detail but when I came out of the class it changed my life forever. When I returned, my view on how things needed to be captured changed. I then soon after took the role of Director of photography and I had started my baby steps into becoming a cinematographer. I soon started to DP different projects but understanding that light and camera were one and that story was king. Up to this point, I continue to DP projects and shoot High-End studio photography. I feel like this is still the beginning for me, but as long as I have GOD and a wonderful family like my beautiful wife, my career path will fall into place.
Has it been a smooth road?
It has never been a smooth road at all. Dealing with multiple jobs, getting fired from a job, finding you have stage 2 kidney disease. I think the mentally, I struggled with imposter syndrome its the worst. Never think you are good enough and that someone is going to find out about you don't know anything and fire you. On the other side of the coin, I struggled with just keep what was important to me and not letting my career consume me.
So, as you know, we're impressed with Southern Reel – tell our readers more, for example, what you're most proud of as a company and what sets you apart from others.
The company I work for is Southern Reel. Curated by Grammy Award-winning artist Zac Brown, Southern Reel is a state-of-the-art creative agency specializing in Film, Photography, Design, and Digital Strategy.
I'm the Director of Photography and Lead Studio Photographer. I specialize in lighting, camera, and overall telling the story through a lens. I'm known for DP-ing and studio photography. I'm most proud of the drive and passion our company has to tell people's stories. Most people don't even know what their story is but we have the ability to tell it for them visually. I would say what sets us apart is the actual individuals who work inside the company. everyone has some much to give. We all think very differently which I feel is amazing because when we have discussions about the direction we should take for certain projects there are so many ideas that get built of off other ideas. Everyone at SR is super talented that I find myself always trying to keep up with the talent there. Everyone is always so passionate when we work with clients there always wanting to deliver top quality.
Let's touch on your thoughts about our city – what do you like the most and least?
I have been in Atlanta now for 30 years. Every time I scouting locations, I'm always seeing new places and people. I like that it's still a growing city which is always giving. Especially in the entertainment business. In my opinion, what I like least about our city is that people look at Atlanta as a city from the south. Like it doesn't have much to offer in comparison to talent in LA.
Contact Info:

Image Credit:
Diego Pernia, Jamie Sapp, Alex Chapman, Victor Lopes, Andy Sapp
Getting in touch: VoyageATL is built on recommendations from the community; it's how we uncover hidden gems, so if you know someone who deserves recognition please let us know here.