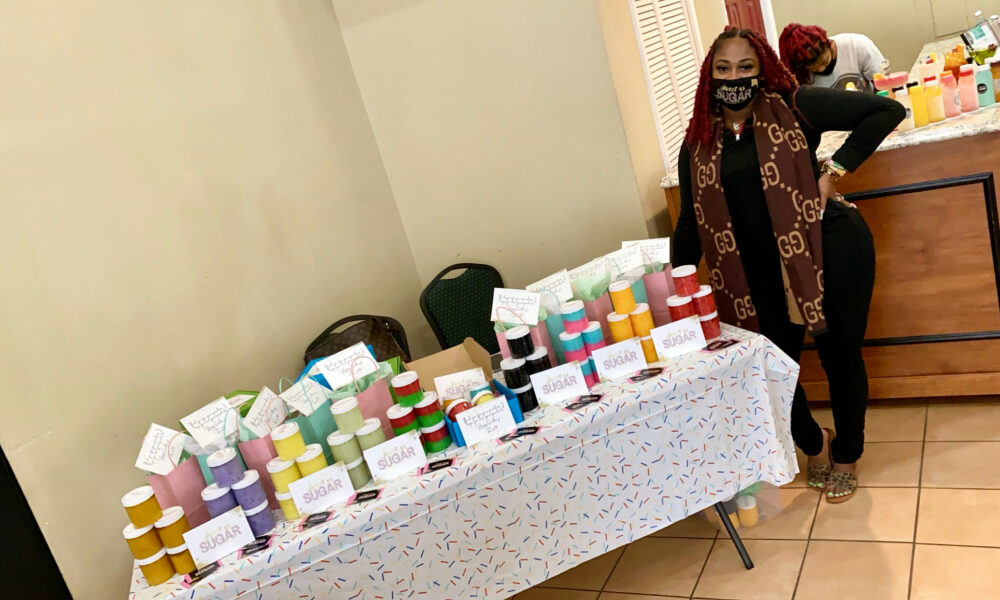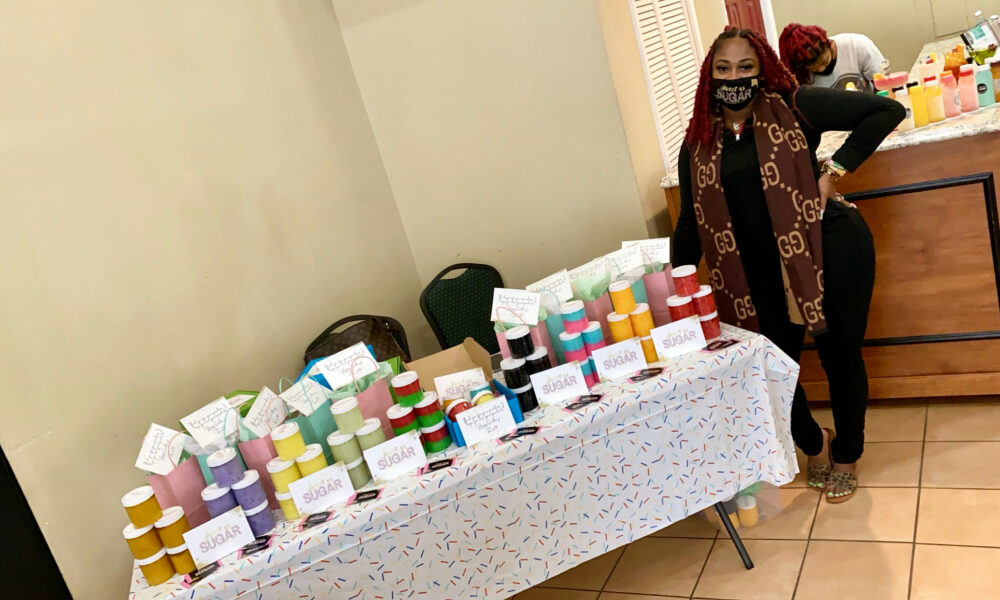 We are thrilled to be connecting with Wendi Clark again. Wendi is the owner of AmaryllisBliss, an All natural beauty/skin products brand and is also a content partner. Content partners help Voyage in so many ways from spreading the word about the work that we do, sponsoring our mission and collaborating with us on content like this. Check out our conversation with Wendi below.
Hi Wendi, thank you so much for sitting down with us again. For folks who might have missed our initial interview, can you start by briefly introducing yourself?
I'm Wendi, 30 years young, born and raised in Atlanta, GA-and I am the CEO of Amaryllis Bliss. I enjoy all things skin care and self-care so I decided to design my own line of handmade products that you can use on your skin and as a self-care product!
How has business been during the global pandemic? What obstacles did you face?
Business was actually much better than I thought. I figured during a time where people lost their jobs, and hours were cut, that maybe I had done this at the wrong time. I was completely wrong; the support was overwhelming in a good way. The obstacles I faced, included vendors and suppliers not having the inventory that I needed. I wasn't sure where my supplies would come from if a vendor couldn't supply me with more of what I needed. And as my business grew, that was a scary feeling.
What's next for your business?
What's next for my business includes more additions to the self-care line including oils, bath bombs, soaps, and candles. I like to take things one product at a time to perfect each thing.
What advice would you give an aspiring entrepreneur or someone that would like to run their own business?
The advice I would give an aspiring entrepreneur is to not be afraid to ask people within your market to support you. That can either be through purchasing your service/product, sharing your information, or making a donation. I would also recommend marketing your brand every single day. Don't let a day go by that you are not marketing yourself and what you are selling. Also, there is a lot of power in social media, don't be afraid to use it for everything it's worth.
What motivates you?
I am motivated by the many brands that I support as I shop. Each and every one of those businesses started somewhere, and I imagine somewhere like me-as an idea. If those businesses gave up, then they wouldn't be in the stores, or online for people like me to shop. I believe that my business has the potential to be on those shelves, and be just as big. I am also motivated by the constant support that I receive, it keeps me motivated knowing that people believe in me and they are rooting for me to get bigger.
What has the impact of social media been on your business?
The impact of social media is extremely powerful. It allows me to market my business and put it in the faces of so many people. Social media was all that I had before my website-I took all of my orders via direct message. I use it consistently to generate ads and market to all of my followers and potential customers.
Alright, so before we go, how can our readers connect with you to learn more and show support?
Absolutely, I can be found by my website: www.shopamaryllisbliss.com
Instagram: amaryllisbliss_
Facebook: amaryllis bliss
Contact Info: