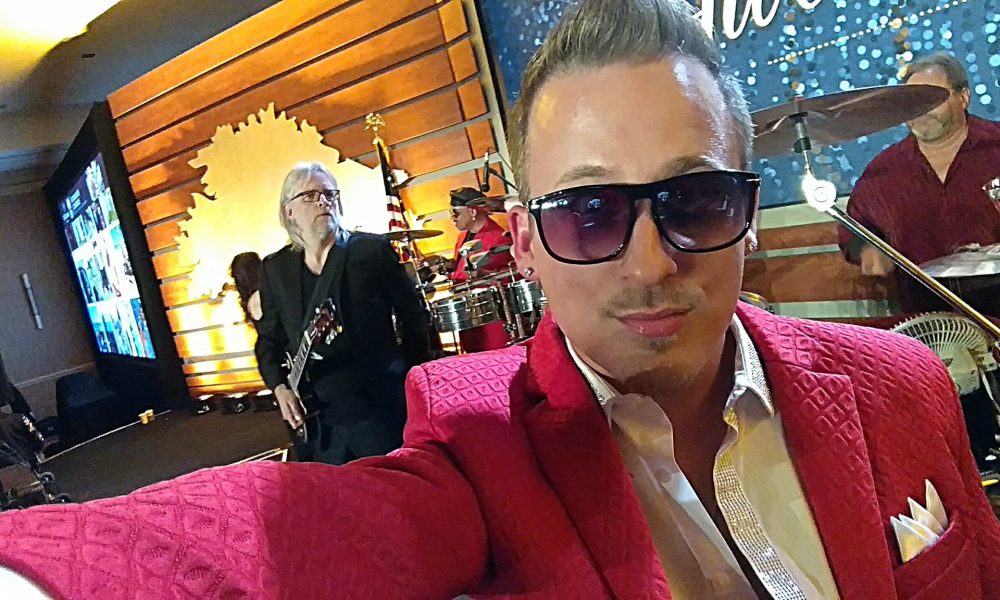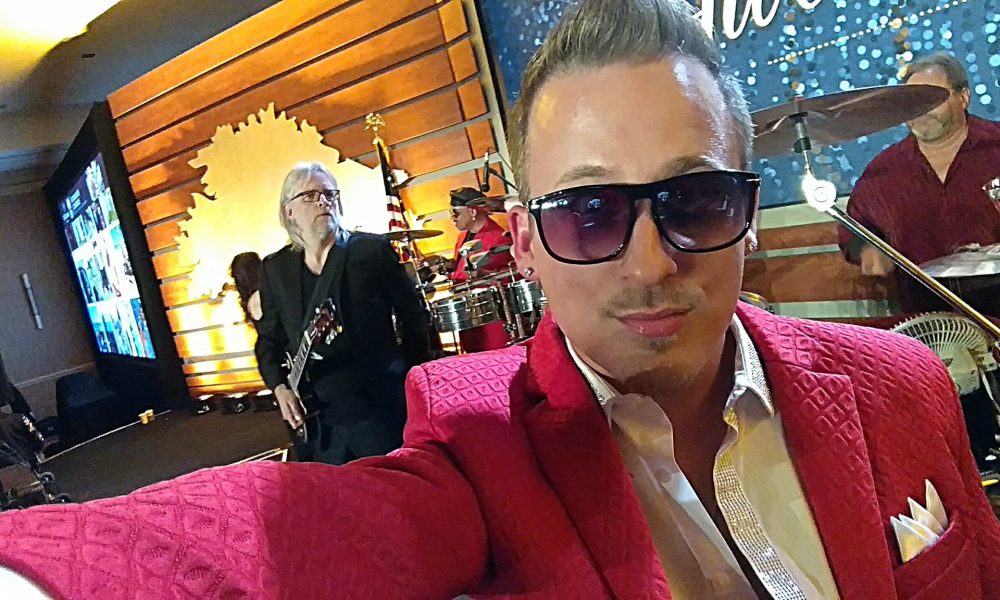 Today we'd like to introduce you to William Smith.
Thanks for sharing your story with us William. So, let's start at the beginning and we can move on from there.
I've really been playing music my entire life. I'd say it all started back in 4th grade when my dad started me on clarinet. In middle school, I wanted to play in jazz band so my dad let me play his pro horn in rehearsals after school. I then fell in love with saxophone! I knew that's all I really wanted to do. Dad kept me ahead of the curve in school and I really started to excel. My grades weren't the best but I got into college for music education with a good audition. I had a great college experience and learned a lot about music and most importantly about myself! In my 3rd year I decided I didn't want to be a band teacher. I started working in an oldies band playing rock licks and instantly knew that was for me! So I dropped my Ed degree, got my bachelors in performance and said now what… lol
Turns out my family is pretty mechanically inclined so I just always had the mindset to fix and build stuff. I thought how can I use my 2 main skills together and googled about Musical Instrument Repair on a whim. It looked promising so my dad and I took a long drive from Pittsburgh to Sioux City, Iowa to visit a repair school. I was impressed with the program and teacher a lot. It was an associates program so I transferred a ton of credits and spent pretty much all of my time in the repair shop learning. It was wonderful! While doing this I was also networking hard as a musician in a new city so I sat in with anyone and everyone. I got some great "stage chops" experience and started booking paying gigs in no time with various bands. I juggled school and gigs full time for almost 3 years in and out of Iowa and learned an enormous amount. Not only in school but about the music industry as well, most importantly with promoting and networking!
Graduation was coming up and I was looking for a job in a major city to play music and repair horns for a store. I got an immediate offer in Atlanta almost 8 weeks before graduation and took it. The teacher and school let me leave early and I was on the road to Atlanta. This was October 2009. Between 2009 and 2013 I worked for a hand full of music stores. Every place I worked at taught me life time skills and in 2014 I decided I could do it for myself and opened my own shop! I needed a better balance in my life with a guaranteed job the next day. I knew that if I was in control of my own destiny then I would make it. I knew no one would work harder for me than ME!
I started out by working hard in the community with public schools. I had met a lot of educators and musicians over the years working in Atlanta and started reaching out to them. Word spread and I became busy fairly quick. I was shuffling instruments back and forth to schools and was losing so much time in my day. I needed a better way to operate and decided to use my automotive skills and build a mobile repair shop. It was spring break and I had a week off that I could do something productive. I found a bus and worked day and night to finish the build in time for school to be back in.
I started visiting everyone! I mean every school that I could reach in a day on my map! Starting out I was visiting within 10-15 schools a day easy by just self-promoting! I was giving away free repairs to show what I was really capable of doing quickly and efficiently on site! I'm now on my 3rd year building relationships all over Georgia with band/orchestra educators and musicians. Im visiting up to 50 schools a week on a regular basis and I believe I'm really helping them maintain their music inventory with affordable craftsmanship too!
Now that I am able to control my schedule, I'm starting to seriously play music again. After years of balancing various groups with a 9-5 and missing many opportunities, I'm able to work full time with a popular party band based in Atlanta. Band X travels all over the country and plays 2-4 nights a week! Between my shop, school needs and performing I'm at a point in my life where I've never been so busy BUT don't feel like I'm working at all. It's absolutely wonderful!!
Great, so let's dig a little deeper into the story – has it been an easy path overall and if not, what were the challenges you've had to overcome?
The road has had many ups and downs but that's what life is all about!! Learning how to recover and adapt. I wanted more out life. I wanted to do things my way (maybe the right way in most cases) and being just an employee, I couldn't always do that. After many unhappy years of being basically suppressed I said that's it! Never again!! I knew I could do it all better on my own and I had to do it because there was no other option really. So I made the self-employment leap. Now I do battle the industry drama and bigger companies trying to push me around weekly BUT I like to look at it all like a big game of Chess. Im always trying to have angles and be 4 steps ahead because I'm out there in the "trenches" visiting the music programs personally. Im doing things immediately that others would take weeks to handle and I'm doing it right the first time! As I move along I'm learning how to promo and market differently to keep people interested in the little guy instead of just going to the big store in town that everyone just knows. It's a full-time job alone and can really wear me out!
Bill Smith Music – what should we know? What do you guys do best? What sets you apart from the competition?
I have a "Mobile Music Store" were I offer schools in most cases same day onsite repairs. I've been working in the Atlanta market long enough that I know what to stock and have built a very functional shop on wheels! I also offer a small "convenience store" which has all your typical supplies a teacher or musician might need on the spot! If I don't have it in stock I can order and have it quickly. Currently I am working on a lesson and instrument rental studio for saxophone and clarinet. Im trying to treat myself as a "contractor" with my business model where you can book me to repair, teach, rent, perform or buy merchandise quick and easy. Having all of these facets to my one-man business is really helping me become more of a specialist in the industry. I will also meet with clients 24/7 and will custom tailor any repair request with them onsite as needed.
What do I specialist in? That's hard to say because I repair almost everything and have to do it to very high degree every time BUT being a saxophonist, I'd say sax is my instrument to really work some serious magic on. I've repaired 1000s and believe I'm becoming the "sax guy" around town.
I think I'm known for being a straight shooter. I'm honest and will help anyone. I always have to be number 1 and my clients know I do quality work that lasts!
What moment in your career do you look back most fondly on?
My 2nd year running full steam I repaired just over 3000 instruments for schools and professionals. Approximately 900 of them were during the summer rush too. These are numbers that most stores with employees would love to hit and I'm doing it all my myself acting as the owner, education rep, shipping and receiving, secretary, customer service, advertising agent AND most importantly master repair technician.
Contact Info:

Image Credit:
David Hobbs Photography
Getting in touch: VoyageATL is built on recommendations from the community; it's how we uncover hidden gems, so if you know someone who deserves recognition please let us know here.