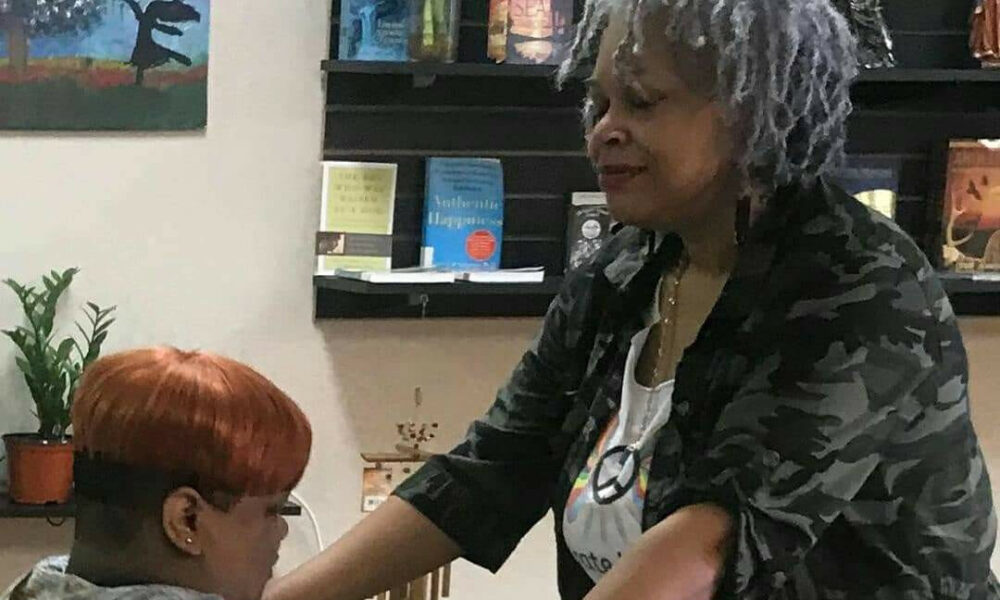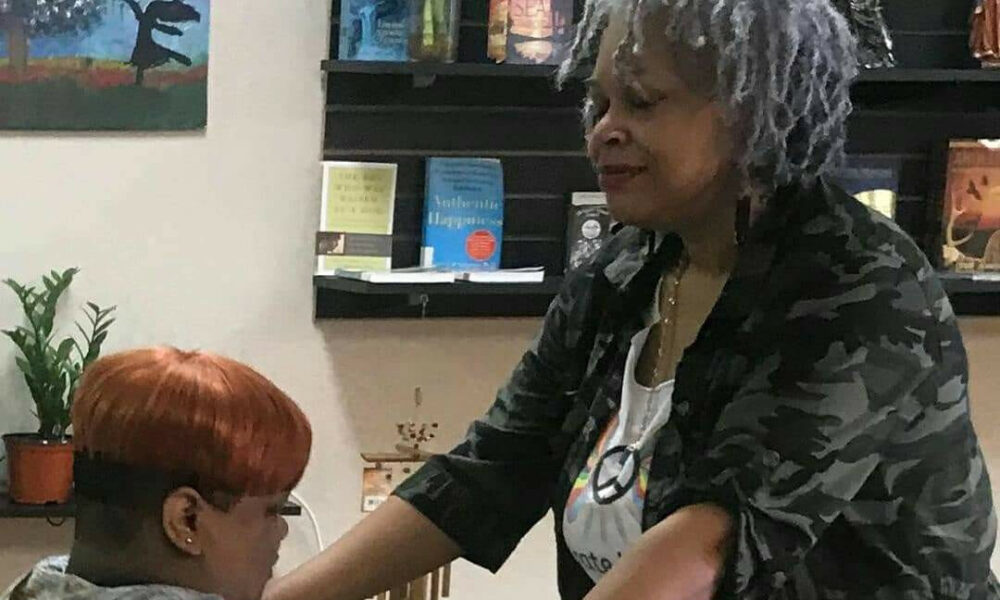 We are thrilled to be connecting with Yvonne Rosegarden again. Yvonne is an Indigenous Love Healer & Well-Being Artist and is also a content partner. Content partners help Voyage in so many ways from spreading the word about the work that we do, sponsoring our mission and collaborating with us on content like this. Check out our conversation with Yvonne below.
Yvonne, it's been too long since we last connected. Thanks so much for taking the time to share your thoughts with our community again. Some readers might have missed our prior conversations, so maybe you can kick things off for us with a quick intro?
As a "love healer" I combine a variety of healing modalities: loving touch and massage therapy, music therapy, herbs, crystals, rituals and ceremony to help enhance and amplify a sense of self love and connection to one's inner being. This includes promoting positive manifestations and best practices of living in joy!
Why are your love healing sessions called Soul Prescription Journeys?
I take my clients on a journey of their soul's delight, prescribing an experience addressing all the senses, using my massage table as the method of (astral) travel. We begin with the scent of sage, palo santo, resins or incense to clear the energy; tasty herbal or root tea and consultation/conversation; followed by a lovely release and relaxation session of loving touch and combination of massage modalities. Pure enjoyment, pure connection…as I said before, a journey prescribed to delight the soul!
Can you talk about #vibratehigher? You post about it, talk about it and its featured on your merch (t-shirts & hoodies).
#vibratehigher reminds us that we have the power to raise our own vibration…to feel better, to be in alignment, to attract positive manifestations in life like thoughts, people, abundance, good health, enjoyable experiences, love…
When did you discover your special gift of healing?
Early on, as a child. I've always been gifted with insight, in regards to seeing who people really are, and having "healing hands" that comfort and help people and animals feel better.
Can you tell more about the popular "I AM…Manifesting" classes and rituals you offer?
Yes! I am really excited about this new offering for 2021! "I AM… Manifesting" classes are all about acknowledging and accessing the divine power, the "I AM within. It's an interesting, engaging, interactive experience that explores tapping into the I AM (inner being/divine source within) through ritual and ceremony.
The classes came into being as a result of the Soul Prescription Journeys and the spiritual consultations I have been sharing with my clients. It's been such a popular theme, I thought that creating these classes would be an accessible and fun way for interested people in the community to enjoy another process to #vibratehigher—see that? Another opportunity to slip that in lol
I love participating in and witnessing the personal realizations that come forth and the transformative power accessed during the "I AM…Manifesting" classes. It's an amazing, powerful energy that I am honored to be a part of.
Why do people come to you for love healing?
People come to me to experience something that hasn't been offered in this manner to them before.
The love healing/healing love I share is just that. I care for you and care about you. I see and acknowledge the divinity in you, Namaste, and you feel that from me. I am non-judgmental of you: your beliefs, your body, your being. My touch is loving, therapeutic and healing. My energy is powerful, positive and abundant enough to share, which I do, with loving intent. You feel safe. You feel relaxed. You feel better. You feel good. And, you feel loved…that's a big component of the healing.
Can you tell more about your guided meditations, life-milestone ceremonies, spiritual consultations?
Sure! Prior to Covid-era, I started sharing guided meditations for organizations, mostly non-profit, to open meetings and also present wellness workshops during corporate retreats. That work has moved to the virtual realm and is pretty consistent. It's been an interesting shift because in person it is so much easier to feel and read energy, I've had to learn to get a feel for reading energy through my laptop!
For some years now, I have conducted ceremony and ritual for life-milestone events, such as the union between couples, people; the cleansing and blessing of a new home; celebrating goal achievements; success of a new business; age celebrations, baby arrival/naming ceremonies, you name it! There is a celebration and acknowledgement ceremony or ritual available for any life-milestone or transitional event that one wants to celebrate and acknowledge. In this past year, I have been increasingly consulted for grieving ceremonies.
Spiritual consultations are usually issue-focused. A client is generally interested in changing something specific in their life, like acquiring a love interest, more money, better health, or all of the above! We discuss the desire, and then determine the best high vibrational methods to manifest that desire, which the client puts into practice. Spiritual consultations are also available virtually, accessed through a meeting platform.
It was so great to reconnect. One last question – how can our readers connect with you, learn more or support you?
To learn more about me, the what and the how, check out my blog redmelanin.com, and a link there will connect you to my merch:
redmelanin.square.site
Cut to the chase for a shortcut link to book an appointment for yourself online? Check out:
https://square.site/book/EHRAGGNGJTVRR/redmelanin-com-conyers-ga
Instagram: @yvonnerosegarden
Contact Info:
Image Credits
Instagram/Yvonne Rosegarden