We're so pumped about our conversation with Nancy Hilliard Joyce. Nancy is a Fine Art Painter and is also a content partner. Content partners help Voyage in so many ways from spreading the word about the work that we do, sponsoring our mission and collaborating with us on content like this. Check out our conversation with Nancy Hilliard below.
Hi Nancy, thank you so much for sitting down with us again. For folks who might have missed our initial interview, can you start by briefly introducing yourself?
My name is Nancy Hilliard Joyce. I am a visual artist who paints mixed-media fine art for homes, offices and public spaces.
So far in your career, what has been your dream/favorite project?
Creating two separate 16-foot triptych paintings for the Greenville-Spartanburg International Airport has been my dream project so far in my career. I really love large-scale installation work and it was an incredible honor to be chosen for the project. Creating and conceptualizing the pieces was both daunting and invigorating.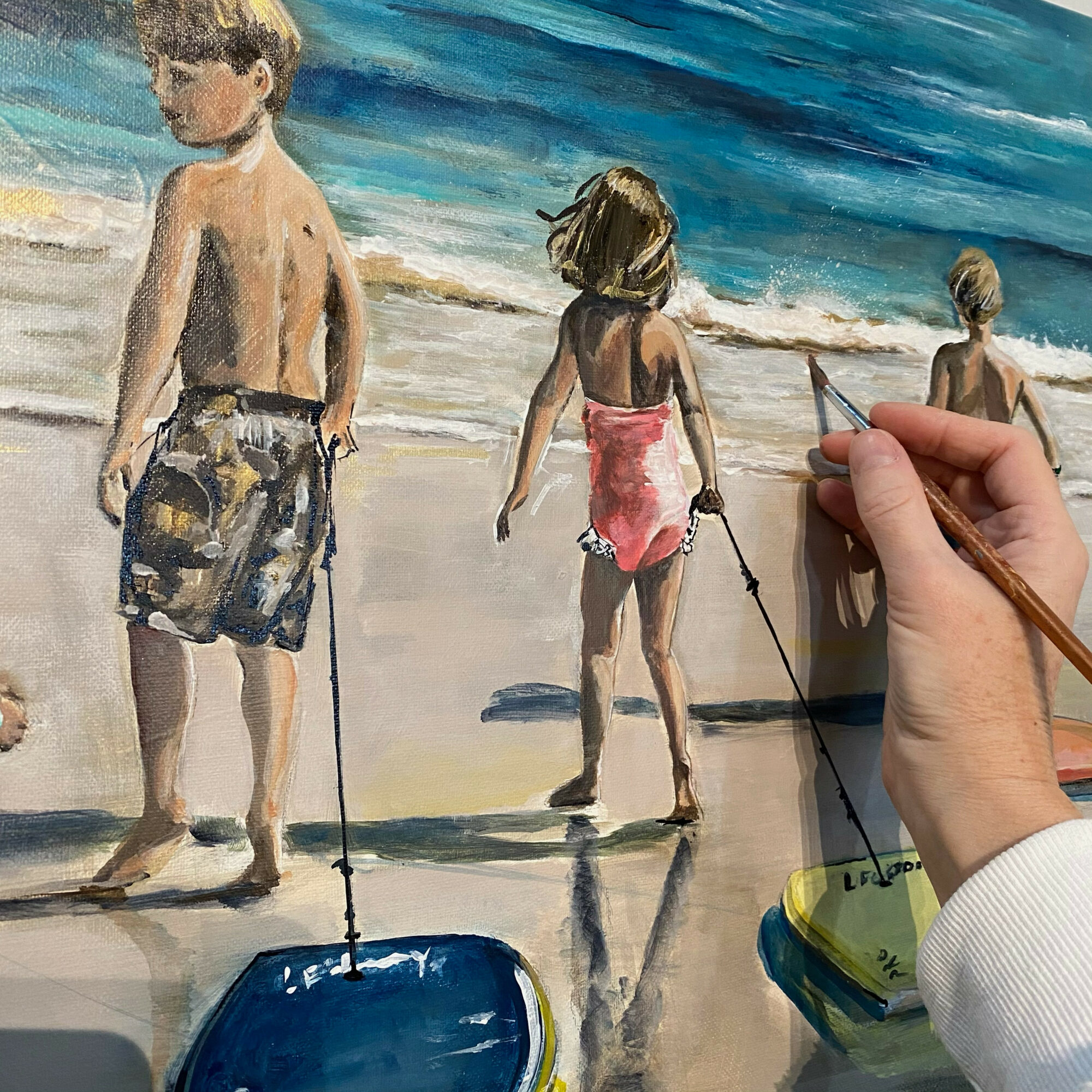 What is your current fascination and how do you see it fitting into the context of the art world?
My current fascination is with chinoiserie, which is the European interpretation and imitation of Chinese and East Asian artistic motifs. I have always had a fascination with birds but during 2020 and 2021 while quarantining at home, I spent a lot of time around my house and outside watching birds and studying botanicals. This organic and intrinsic pull towards the natural world pulled my interests into painting abstracted gardenscapes and then naturally moved my work into chinoiserie. I think there will be so many artists and works of art emerging from this time period that are both raw and real. Some works will be about politics, women's movements, black lives matter as well as the natural world around us. I think the context from the 20's will historically be surrounded by truthful and natural responses to our current happenings.
Are you a traditionalist or an experimental artist? Do you ever feel scared or overwhelmed when you create your work?
I consider myself to be an experimental artist. I am always trying new approaches to old ways of doing or painting things. I am always a little bit fearful. There is not a day that goes by that I am not feeling a bit out of my skin. Truthfully, it is the only way that I feel growth. As Georgia O'Keeffe once said, "I've been absolutely terrified every moment of my life and I've never let it keep me from doing a single thing that I wanted to do."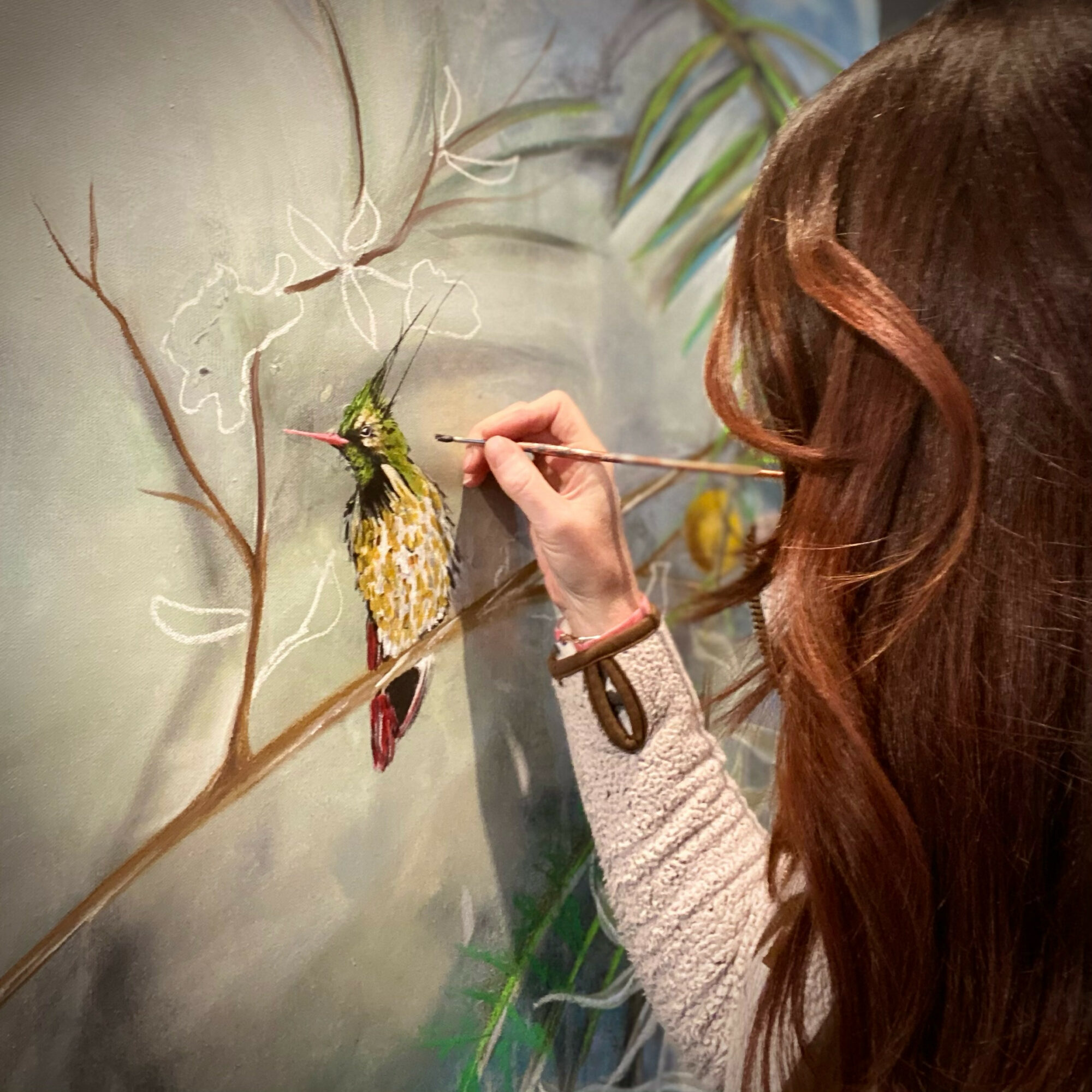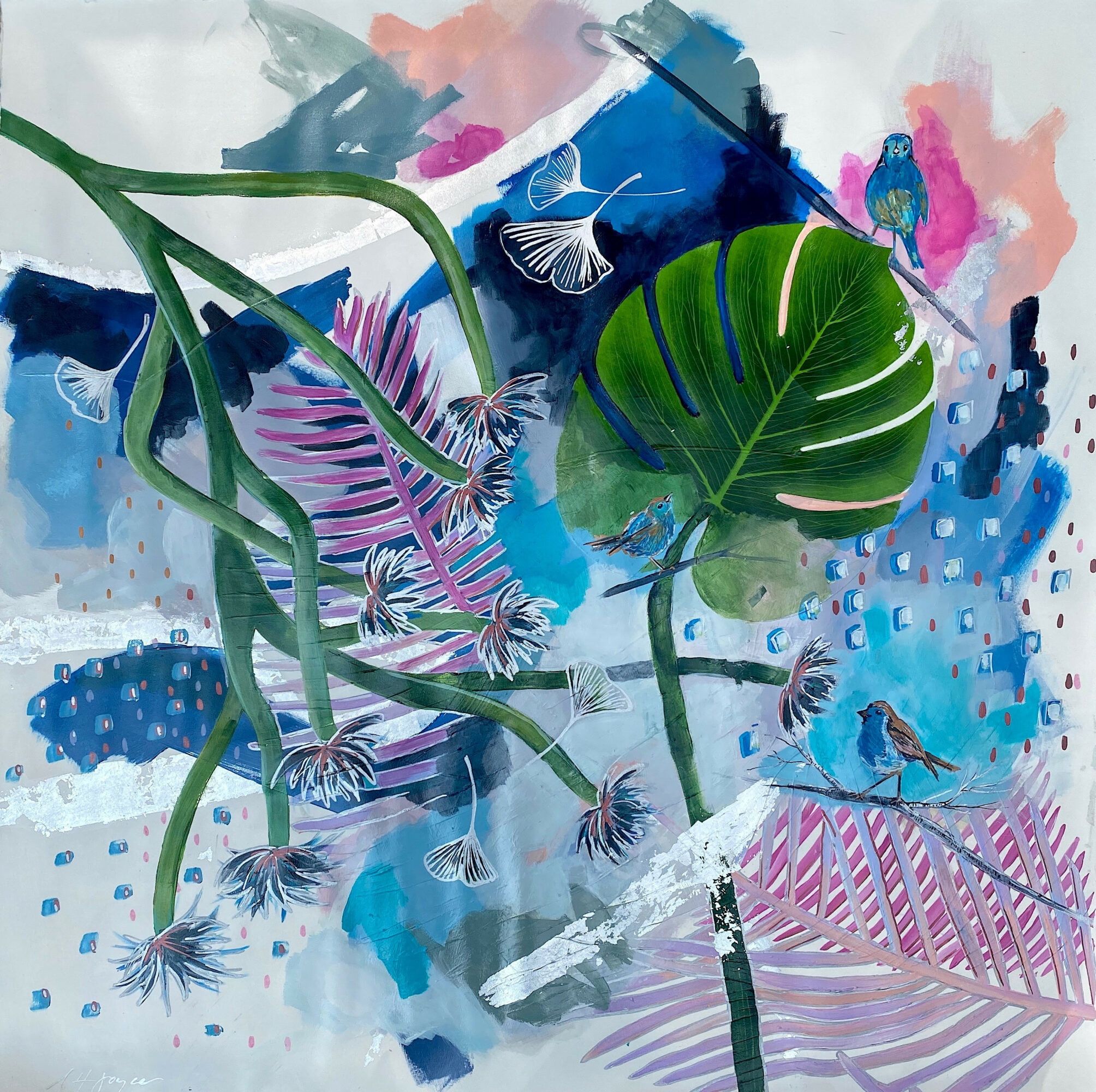 Where do you see your work in 5 years? What would be the ideal next step for you and your work?
I see my work in more public spaces. I feel my work and paintings translate well to large-scale. I would love to be in more hotels, airports and aim to be in a museum within 5 years. My ideal next step would be a commission piece over 20 feet for a museum or permanent public collection.
Is art and painting your sole passion or do you have other projects you are working on in tandem with your painting practice?
Art is my primary passion but writing is also something that keeps me busy and is also a passion of mine. I have written two books and am working on a third. My first book was written about my educational failures. I wrote a memoir titled, "The Education of Little Me", as a private account of my struggles for my son who has ADHD. Eventually, the book became public, and is available now for people to consume. My second book was written as a response to a series of paintings I completed about women and time and is titled, "The Art of Time: A story of time told through haiku and original paintings". I created haikus around each piece and wrote a little book that is a bit of a collector's item and that I give as a gift to people who purchase a painting of mine. My next book is a children's book and by far has been the most difficult of all three. I am struggling to complete it. But, I will…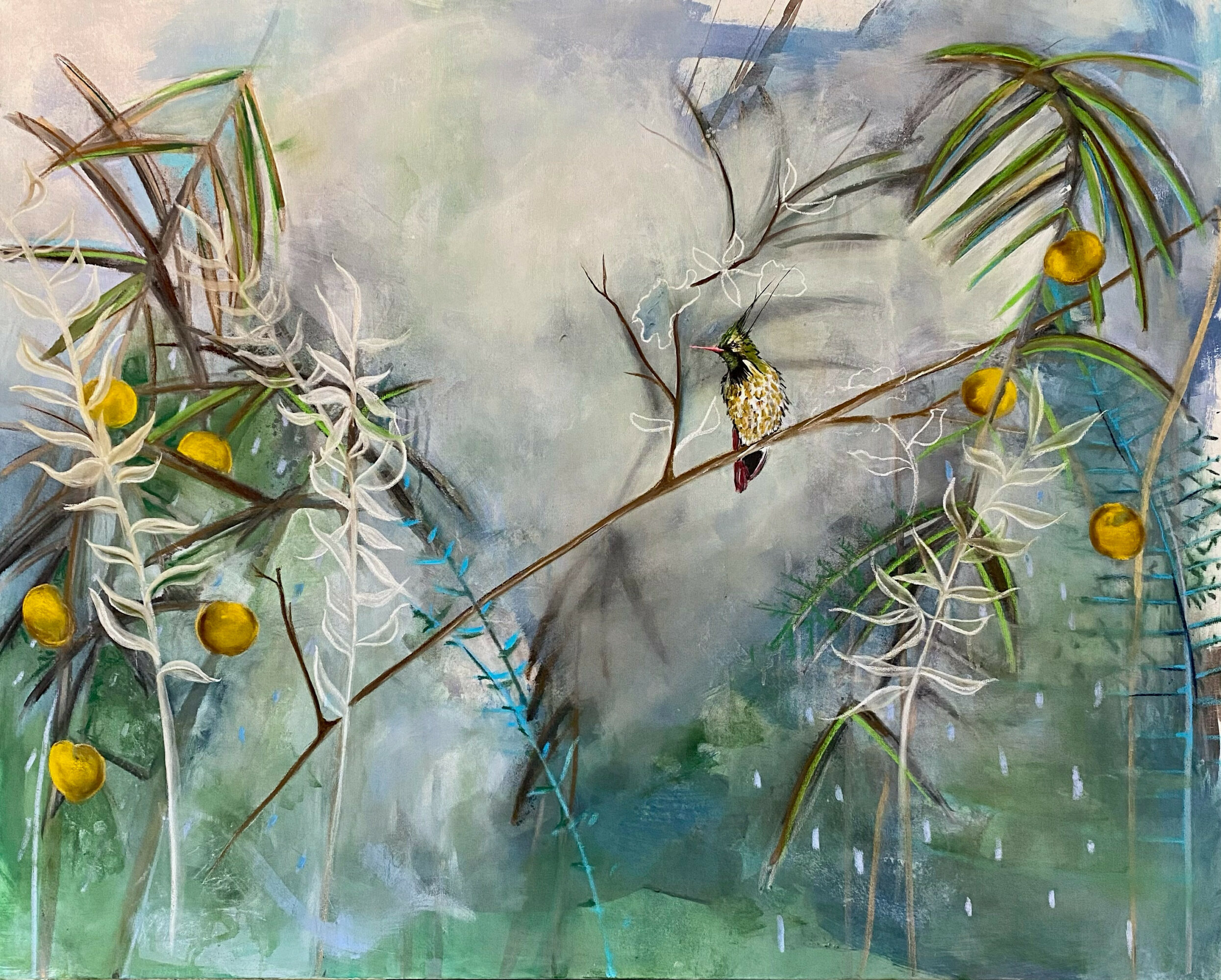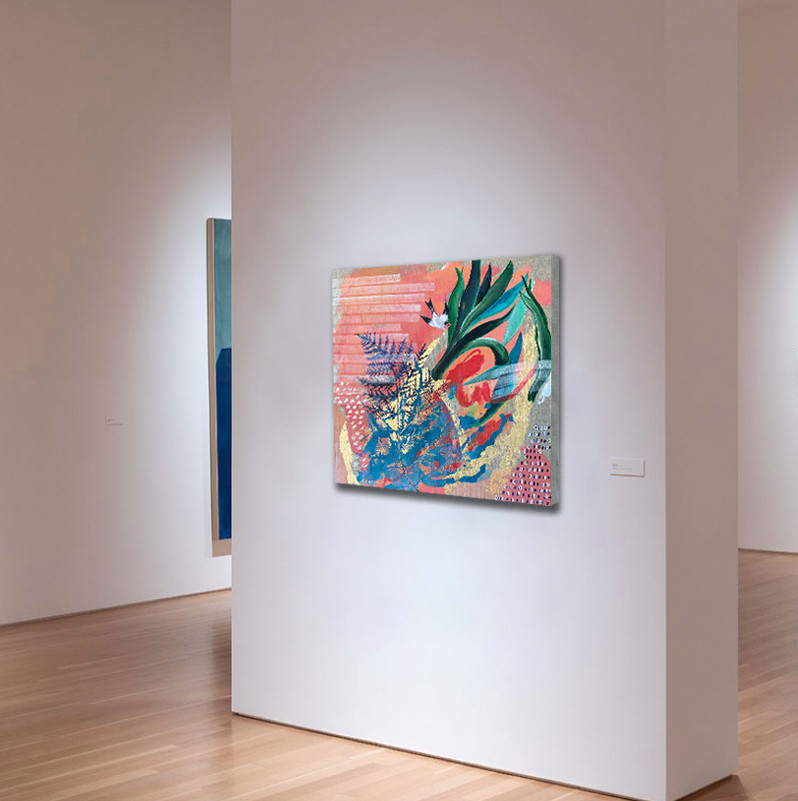 How do you see your art in a larger context or beyond its current limitations?
I paint in order to connect with the outside world. I connect with the outside world through philanthropic efforts and collaborations with non-profits. My art is my activism. My passion translated into purpose for the first time in 2012. From this point forward and forever, I will never paint without giving a portion of my sales to a cause that is purposeful and helpful to young girls, education or the environment.
Alright, so before we go, how can our readers connect with you to learn more and show support?
You can connect with me and my art just about anywhere these days! I am on Instagram, FaceBook, TikTok and Twitter as @NancyJoyceArt My website is www.NancyJoyceGallery.com. I am also on Pinterest, LinkedIn as well as YouTube.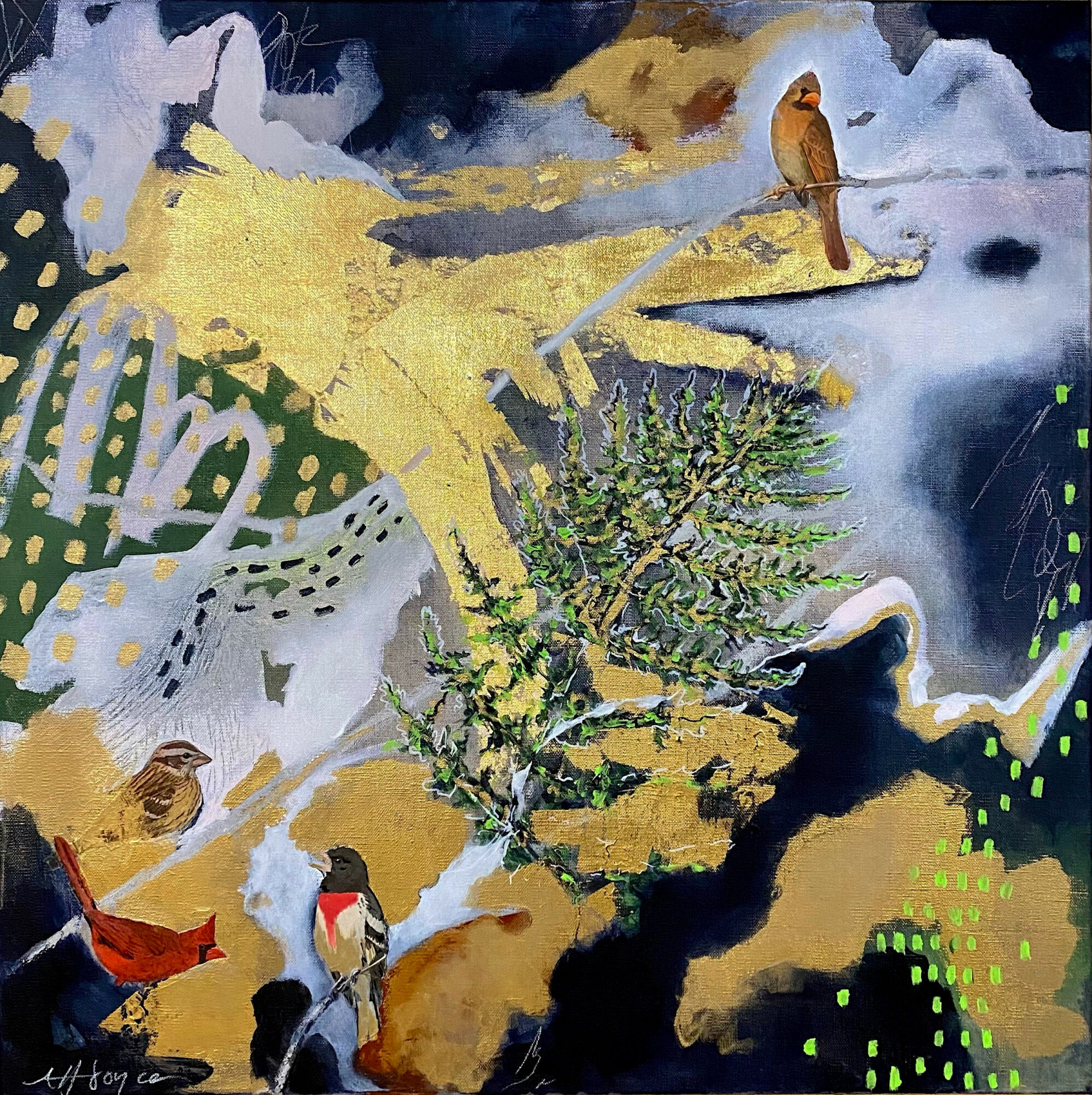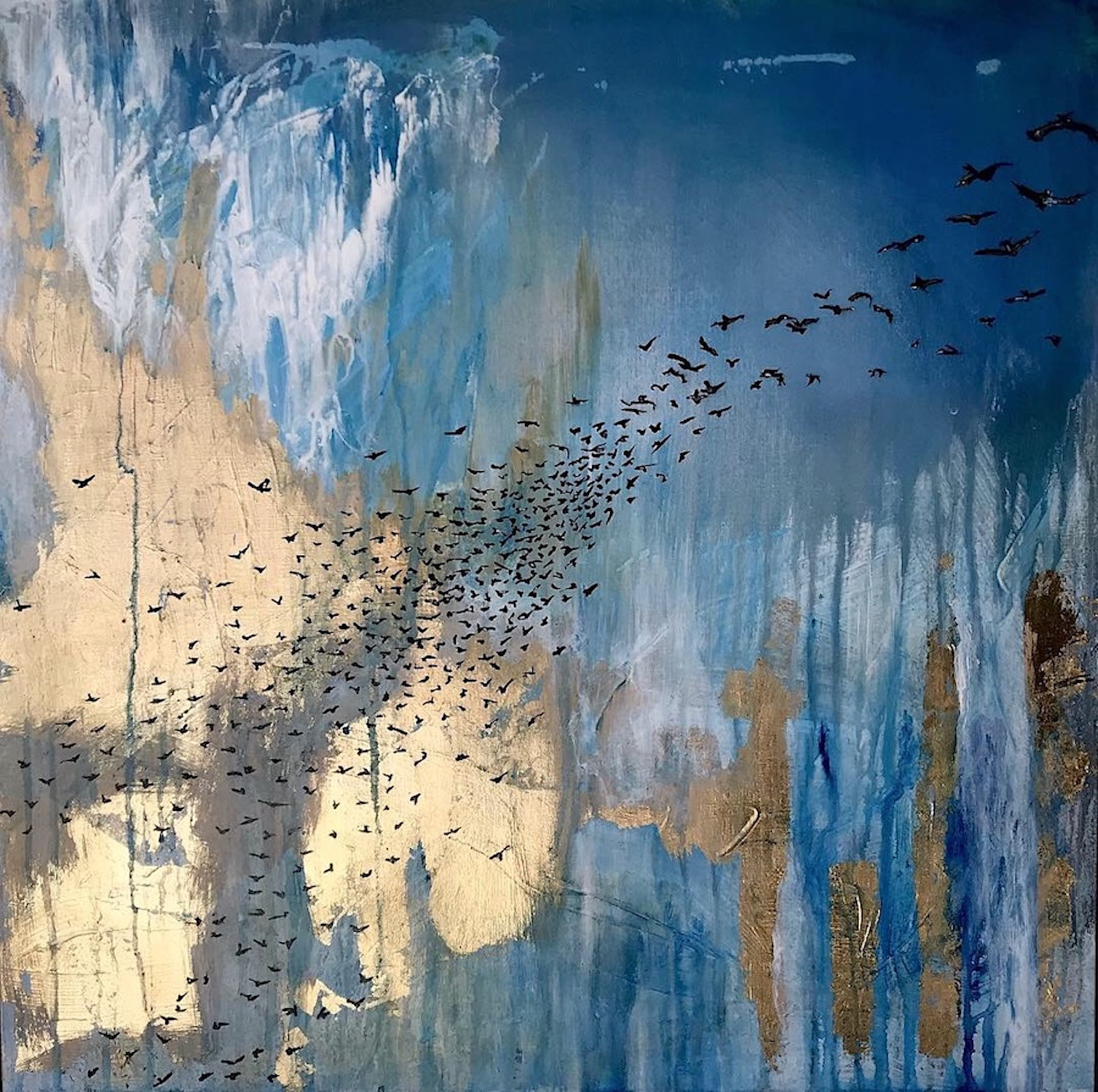 Contact Info: