Today we'd like to introduce you to Charles Phillips.
Hi Charles, we're thrilled to have a chance to learn your story today. So, before we get into specifics, maybe you can briefly walk us through how you got to where you are today?
November 2014 I was diagnosed with Social Anxiety Disorder. Although I was an adult when I was diagnosed, mental health is something I always struggled with. It stems from the hardships and trauma I endured throughout my childhood. We were always in a state of financial despair. Which caused us to move quite a bit. By the time I turned 18 we had moved 18 times. By the time I graduated from college at 23 years old, that number had increased passed 30. We were always under pressure to hurry up and move before the eviction was served. Sometimes we could not find a place to live until after our stuff was throughout onto the street. A few times we had to move in with my aunt, which brought on another set of mountains to conquer.
My parents would always try to hide our financial struggles from me. However, as I got older, I could easily see what was really happening. Far too often our electricity and water would be shut off because we had not paid the bill in quite some time. I would shower at my high school when the water was turned off or sleep at a friend's house to have a warm place to sleep during the winter months. My high school coach let me sleep over at his home once before because our lights were turned off so many days and we had no heat.
In addition to the financial hardships, there was also a great deal of tension in our home, which increased my anxiety. The stress of domestic violence, the fear of mental, emotional, and financial abuse was extremely difficult to withstand. I had this constant fear to be perfect so that anger would not be directed at me. Every day was challenging to endure and conquer. This same fear and anxiety stayed with me even into my adulthood. It was not until 2014 when I had a panic attack over ketchup in the mall when I knew I needed to see someone about my mental well-being. Yes, Ketchup sent me into a meltdown.
My wife and I went to the mall to try a new Philly Cheesesteak restaurant that had just opened. Like many sandwich shops, you order at one end and pick up at the other. The mall was a place I hated going because I felt like my insecurities were exposed. So, I was trying to get out as fast as I went in. While in line to pick up our order, people are constantly cutting in front of me to grab condiments and the people in line behind me would not stop moving. There was way too much going on. My wife is the type of person who has to get her condiments from the fast-food place we get the food from. So, we finally pick up our order, and I am almost sprinting towards the exit. My wife says, "Oh, I forgot to get ketchup." I had a complete breakdown. "What?! "You need ketchup?!" "We can get ketchup at home baby." "Come on I got to get outta here!" I was having a panic attack. It was at that moment I took my wife's advice and scheduled an appointment to see a professional counselor about my anxiety, PTSD, and depression. It has been a blessing ever since.
fr From domestic violence, child abuse/neglect, to financial hardships that led us to move 18 times by the time I turned 18.
The first time I felt anxiety was when I heard the sound of my father hitting my mother for the first time. I was six years old at the time. I was playing in the living room of our townhome. When I started hearing my father yelling and screaming from my parent's bedroom. I crept up the steps to take a peek, hoping not to get caught so his anger would not be directed at me.
Would you say it's been a smooth road, and if not what are some of the biggest challenges you've faced along the way?
It has not been a smooth road. The journey had been quite challenging. Which is why I named my company, Conquering Mountains because it is a daily process to conquer and continue conquering your mountains. My struggles with Anxiety, PTSD, and Depression stem from my experiences with childhood trauma. From domestic violence, child abuse/neglect, to financial hardships that led to moving from place to place 18 times by the time I turned 18. This led to my struggles with alcohol. I had my first drink my freshmen year in college and abused it until I was 28. I often make the joke the worst thing I did was turn 21, thank God He blessed me to see 22. Once I turned 21, I was drinking every night. I did not have a car in college, so I was getting someone to take me to the liquor store every night. I abused alcohol to numb the pain of anxiety and drink away my sorrows. I wanted to be numb. I thank my God for giving me scriptural insight on the importance and benefit of sobriety.
Appreciate you sharing that. What else should we know about what you do?
I published my book, Conquering Mountains, August of 2020. My book highlights the mountains I conquered and the steps I took to ensure I conquered each one. I believe there are three types of people in this world, 1) Those who have been through it, 2) Those who are going through it, & 3) Those who are about to go through it. Therefore, I wrote my book in hopes of being an inspiration for those who may not have hope in conquering their mountains. My book provides evidence that you may not be able to control what mountains you endure, but you do control the outcome.
I am also a School Counselor. I have many conversations with my students about the mountains they are facing themselves. Some of which are experiencing the same hardships I endured as a child. My hope and prayer is to be a living testimony for our young people to overcome their life's challenges and be proud of what they accomplish.
I am most proud of the fact that I am the first male in my family to graduate from college. I believe God blessed me to break a cycle to be evidence that you may not know anyone personally to pull an example from regarding the goals you have, but you can be the trailblazer for others to follow in your footsteps.
I believe there are many people who can relate to my life's story. Everyone has a mountain they are trying to conquer. Whether it's the CEO trying to keep the company afloat, or the child who is being abused at home. We all have at least one mountain to conquer. Some of us have many. The journey can be extremely difficult, however, there are two points we can look at our mountain(s). 1) We can be at the bottom looking up and frightened at what we must endure to conquer it or wishing we had of tried, or 2) Standing at its peak and looking back at all we've accomplished.
Where we are in life is often partly because of others. Who/what else deserves credit for how your story turned out?
When I reflect on my journey, I can see clearly how God pieced my experiences together to propel me to do the work I am doing today. I see how the lessons I have learned throughout my journey has equipped me with the necessary tools to speak to the world and provide insight on how we can overcome life's hardships. Most importantly, as a School Counselor, I am able to teach our Educators, how to build successful and productive relationships with students, while helping today's young people to endure the hardships they face and create a plan to conquer them.
My wife has been a major blessing in my life. She has been and is the greatest supporter I could ever ask God for. She has encouraged me to be a better version of myself. God has used her to strengthen me in more ways I could ever imagine. She is the one who encourages me to write my book and share my story with the world.
My mother, father, & sister- Even though we endured a great deal of hardships, I appreciate them supporting my goals and dreams. I also appreciate them for supporting me sharing the hardships we endured.
Pricing:
Contact Info: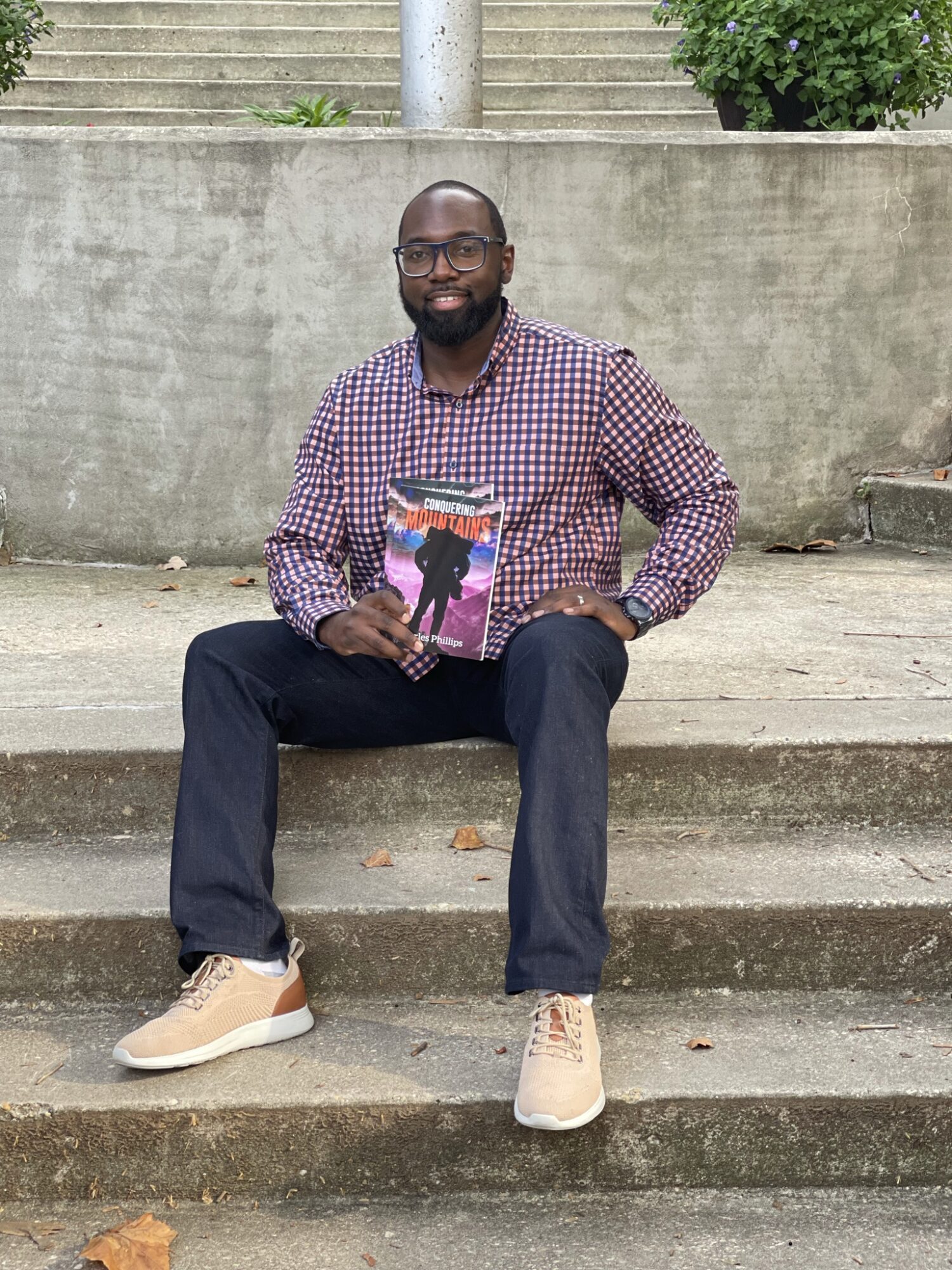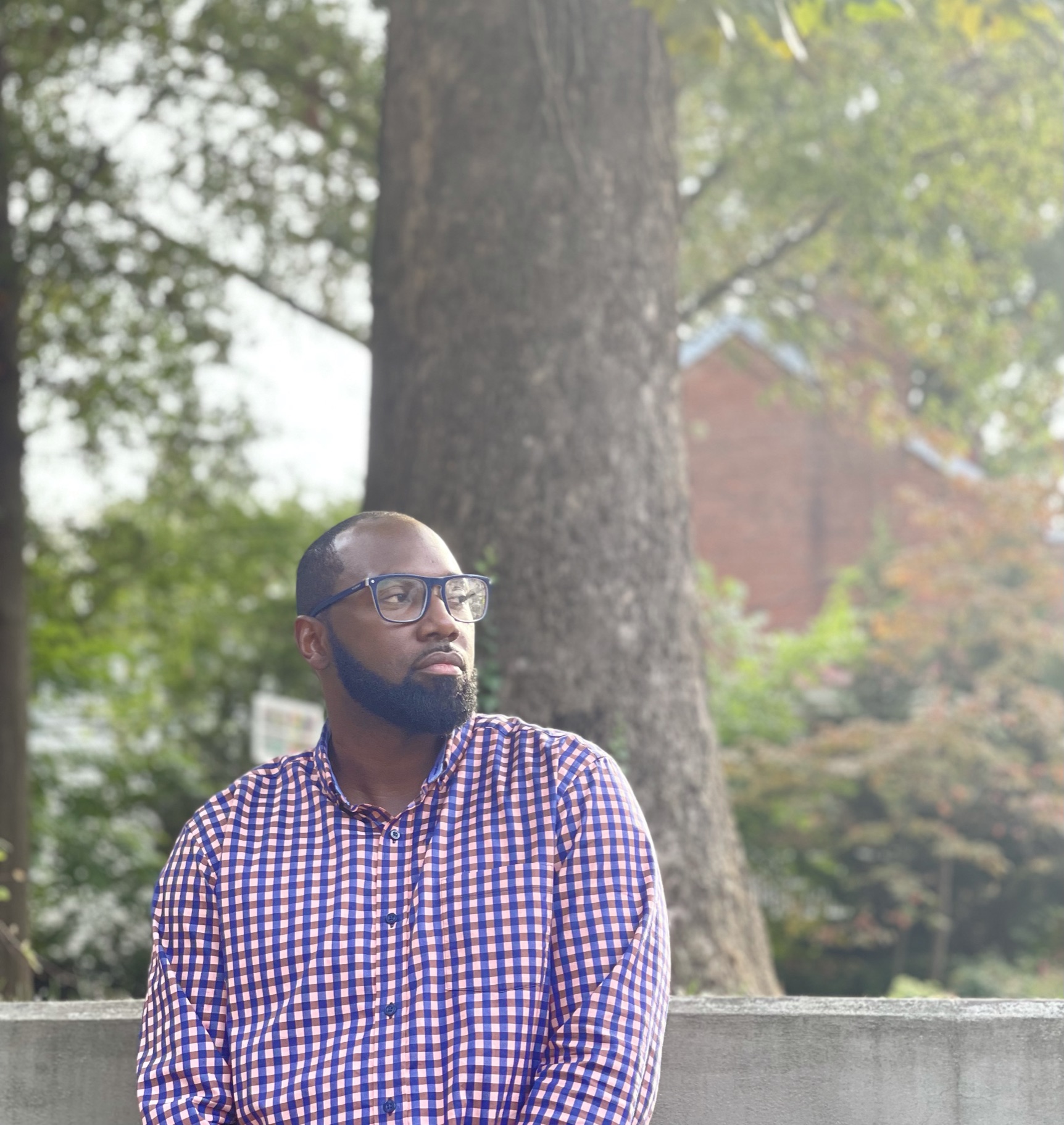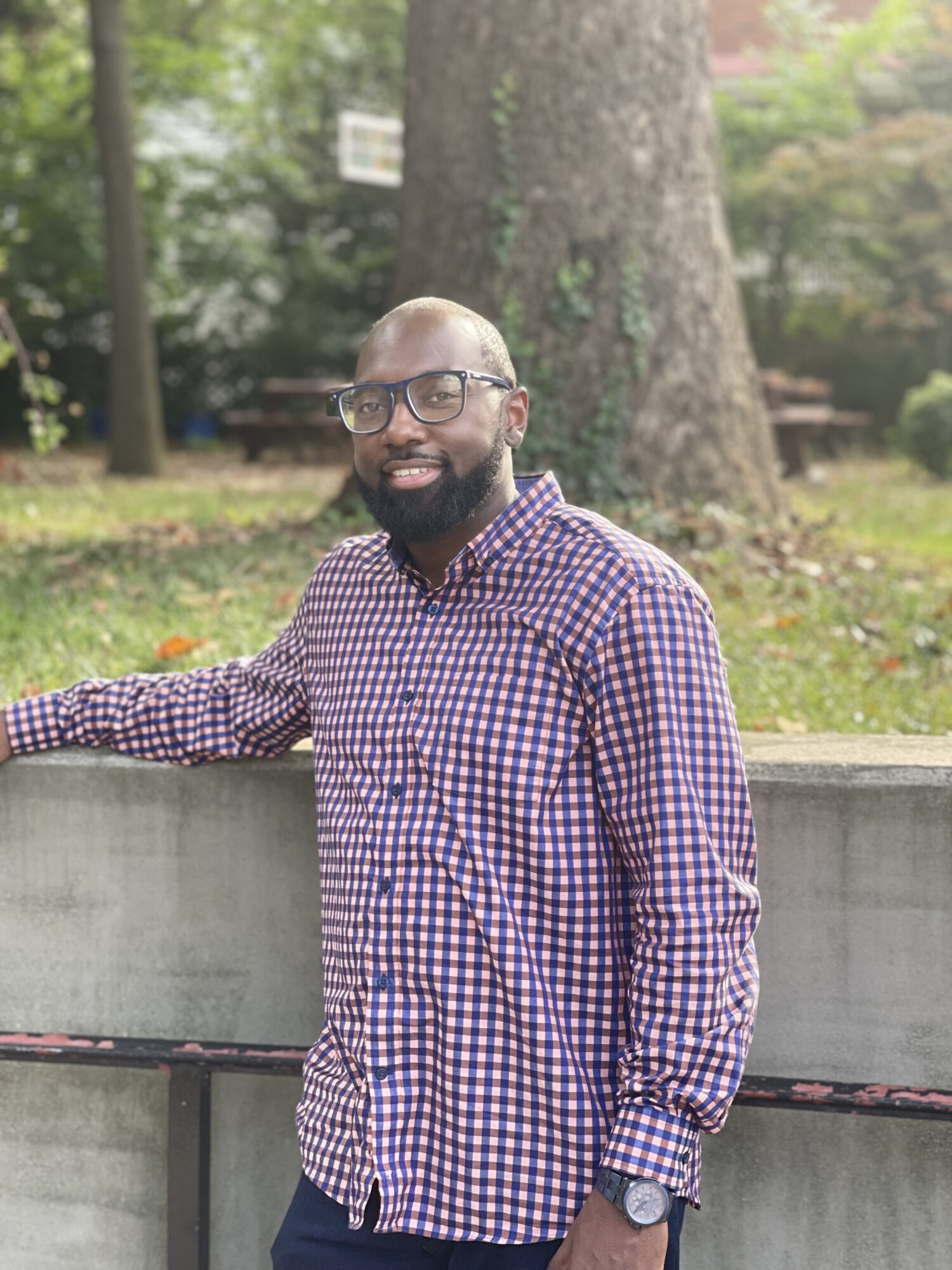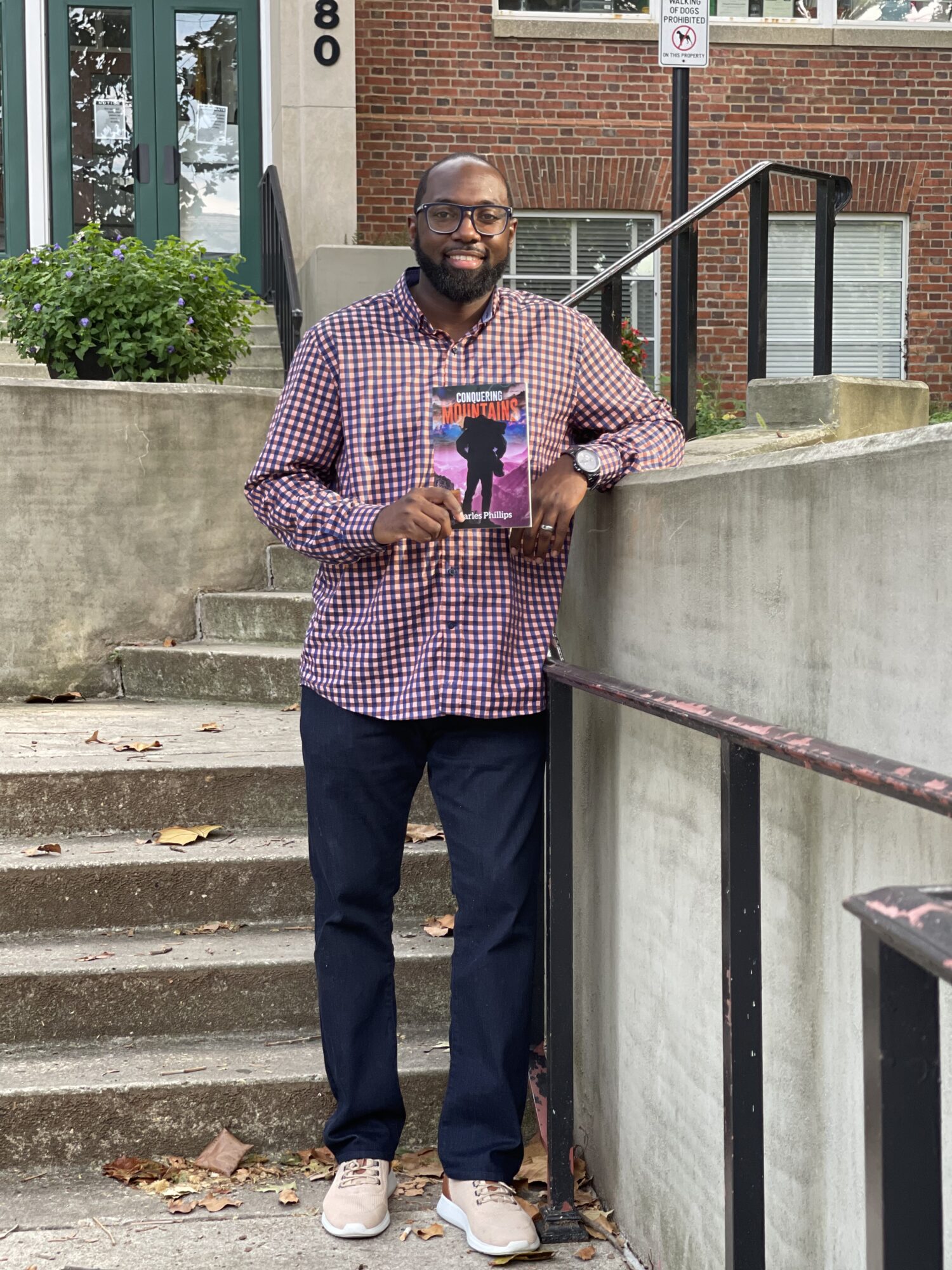 Suggest a Story:
 VoyageATL is built on recommendations from the community; it's how we uncover hidden gems, so if you or someone you know deserves recognition please let us know 
here.