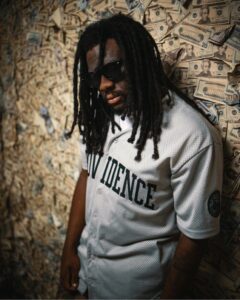 Today we'd like to introduce you to Tye Cooper.
Hi Tye, we'd love for you to start by introducing yourself.
I started my journey toward breaking into the music industry as a Hip Hop artist when I was 19 years old. I've been writing music since the 3rd grade but can honestly say my craft wasn't perfected until I graduated high school at 17. I was under the impression that I was having a child with a girl who I was with since the 9th grade, who later on lied about me being her child's biological father after fathering him two years into his life. He was diagnosed with tuberous sclerosis and was very sick but his entry point to the world was a blessing in disguise. At least that's how I perceived it. He had so much to do with the beginning stages because he taught me to be resilient regardless of his relation to me. I started going to open mic nights to see how I performed in front of a large crowd.
Little did I know, that element of surprise was the opposite. Some nights were barely any people present, leaving me to perform in an empty club but it helped build character. After a year of consistently going to open mic every weekend, my stage presence got better and more people were involved with not only participating in performing but looking forward to when I'd start doing shows. The guy who ran the open mic night was a rapper and somewhat of a booking agent so looking for shows wasn't so hard to find. I remember opening up for Smoke DZA back in 2012 and the ball was rolling a lot faster after that. A year later, I won a contest to open up for Joey Bada$$ and the beast coast tour when they first blew up and finally got the taste of what's it like to perform in front of a large crowd. What really did it for me was getting the respect from Joey and them which made me want to work even harder on stage presence and getting more shows.
Next thing I know, I'm opening up for French Montana, King Los, Kevin Gates, Slick Rick, Rakim, KRS One, Odd Future, Juicy J, Wiz Khalifa and so many more! Getting my mother to come to shows was tough at first. All I ever wanted was to prove to her that I was going about music the right way. I was showing her that it was more than just a hobby so when she started coming to the shows, it was not before long til she was asking when was the next one! Especially if I was opening for an artist, she grew up listening to. From being that kid listening to "Know The Ledge" in the backseat on my way to school to introducing Rakim to my mother, easily one of the best moments on my journey so far. I got sponsored by Doritos in 2018. Not too long after that, I made a transition with going from the name Messy Tye to my first and last name, Tye Cooper. At this stage in my life currently, I am signed to my own independent record label called Silent Reminder and I am getting ready to do a few shows with Method Man/Redman and Busta Rhymes, in the months to come.
Would you say it's been a smooth road, and if not what are some of the biggest challenges you've faced along the way?
You know, honestly, It has been a smooth but bumpy ride. I wouldn't have wanted it any other way either. You learn so much from mistakes if you're willing to expose yourself to them. Hip Hop is subjective so I'd say one of the major lessons I learned is to not say things about others in my raps or publicly if I am not willing to deal with the consequences or criticism that comes with it. I used to make shock value type of content, where I'd write 16's about whoever was in the headline at the time and really going in on them. In my heart and soul, I was just practicing my writing but In hindsight, I'd hypothetically put into perspective if I met these people after putting in all the work it took to get me worldwide recognition, and they didn't approve of my choice of words, what would be my response? And I'd be stuck every time. Who wants to go viral for doing or saying something someone relatively known didn't like?
Another challenge I had to deal with early on was not getting discouraged if I didn't accumulate the views I set out to achieve. Tunnel vision was just a saying until it became reality and once I changed my attitude on how people came across me, that's when the recognition came along. I was able to appreciate the love and not let it make me become egotistical. Random love from people, whether genuine or not, can make the average artist self-absorbed and I thank God for when I ever receive my flowers from others, I always honor where I came from and how I got there.
Thanks for sharing that. So, maybe next you can tell us a bit more about your work?
I am an activist (I call it Raptivist) and a Hip Hop Artist. I specialize in writing and recording music as well as appearing in public to speak to communities about the culture of Hip Hop and its relation to coming together and uplifting one another and practicing non-violence. What sets me apart from others is that I grew up in a generation where music was praised at a time where lyrics mattered! The best always mattered but the substance is what enhanced your understanding of reality. Over the years that narrative has changed so many times, not that I am not appreciative but I find today's music just as I did then. I am 28 years old so growing up listening Ludacris in his prime to the sounds of Lil Baby or migos I am able to appreciate the evolution without tearing it down and wishing it was like before. I am most proud of coming from a place like Rhode Island and being considered one of the pioneers of the city who found his calling with the entire city in support.
We'd be interested to hear your thoughts on luck and what role, if any, you feel it's played for you?
Great question! I don't necessarily believe in luck. However, I do believe in divine timing. The man upstairs or powers that be, have a way of reminding you that you're always on the right path. Even when things are going horribly wrong, you're always where you need to be. A perfect example of this would be when I got flown out to Las Vegas on behalf of Busta Rhymes & Doritos, I was in a contest for $50,000 and chosen out of the 100s of entries, the objective was to perform in front of Busta in the style of American Idol. It was a dream come true. I always been a fan of Wiz Khalifa. So much so from the time I graduated I followed his career since his debut release on a major record label. I believe it was Rolling Papers. The album. I had vivid dreams of meeting him and not as a fan but as a rapper. I didn't know how or when I just had a strange feeling that it would come to pass. I studied him to the point I damn knew what he'd say if. I ever saw him or his entourage.
Fast forward to the Doritos experience, they announced that there will be a major headliner for the competition but they didn't say at the time because Mac Miller had passed away so they didn't want to spoil who it was due to their connection to him. It actually was the day before or after Wiz's birthday. He turned out to be the major headliner and it was written in the itinerary that I will have the chance to meet him face to face. Although I didn't win the $50,000, Busta Rhymes still gave me the utmost respect and honor to have put on such a good show. I met Wiz Khalifa and he was laughing at all my jokes, which were jokes I heard on his daily vlogs 'DayToday' haha. It was almost as if I spoke meeting him and being in the setting I met him in into existence.
Contact Info: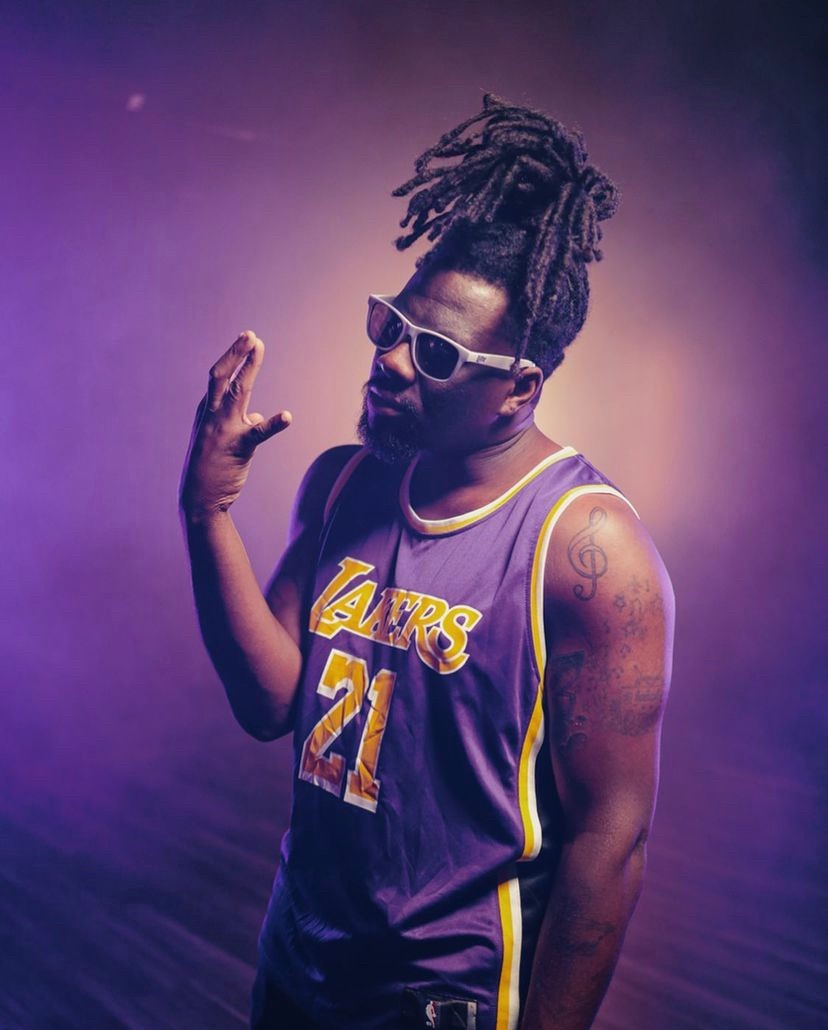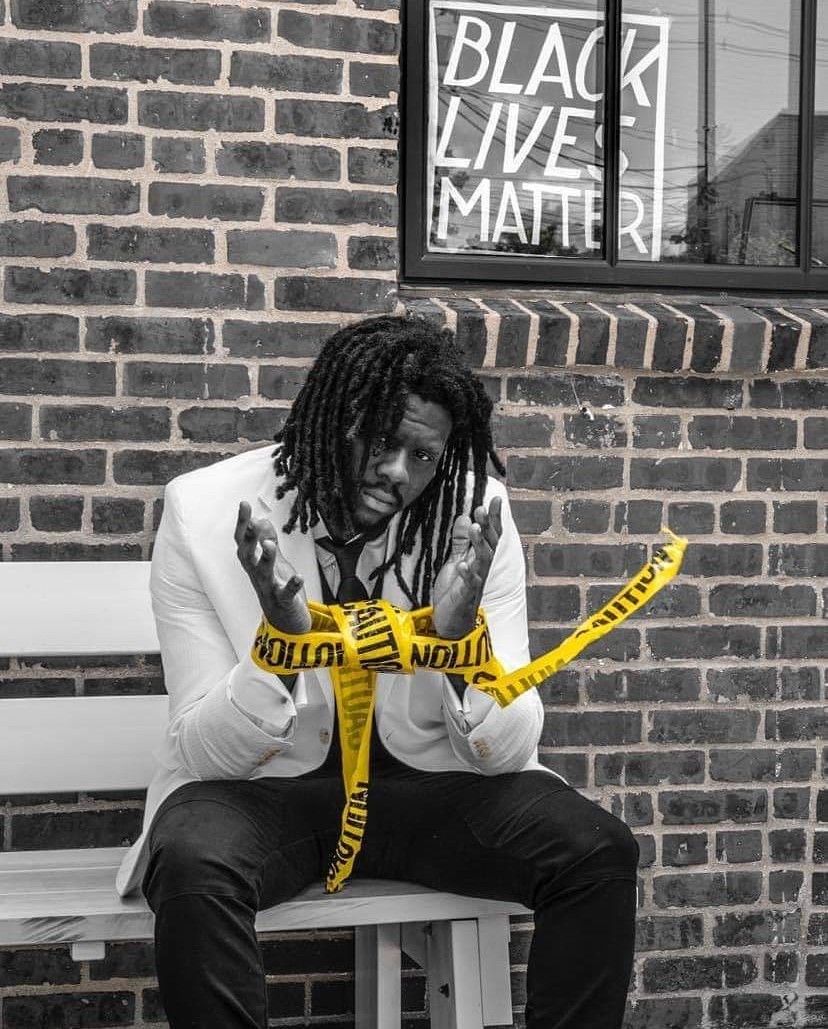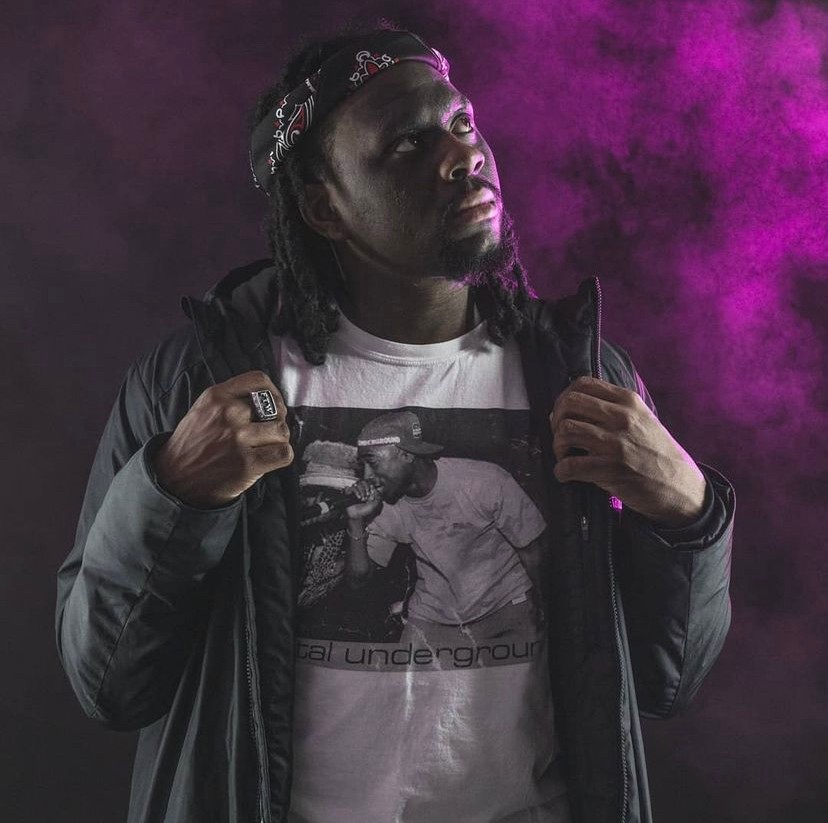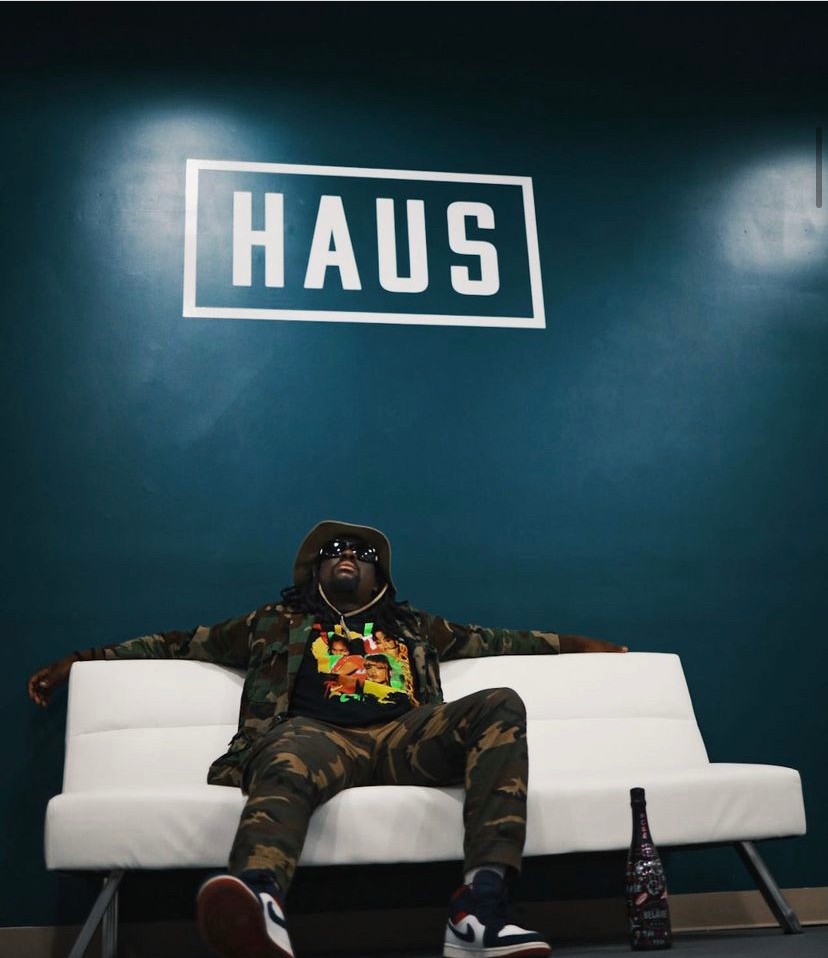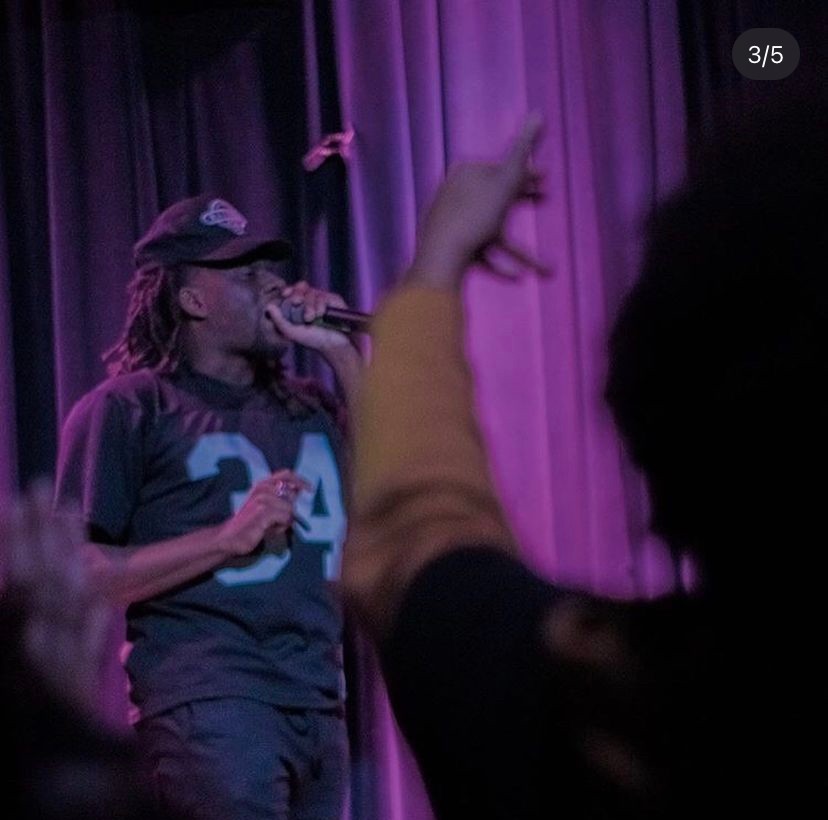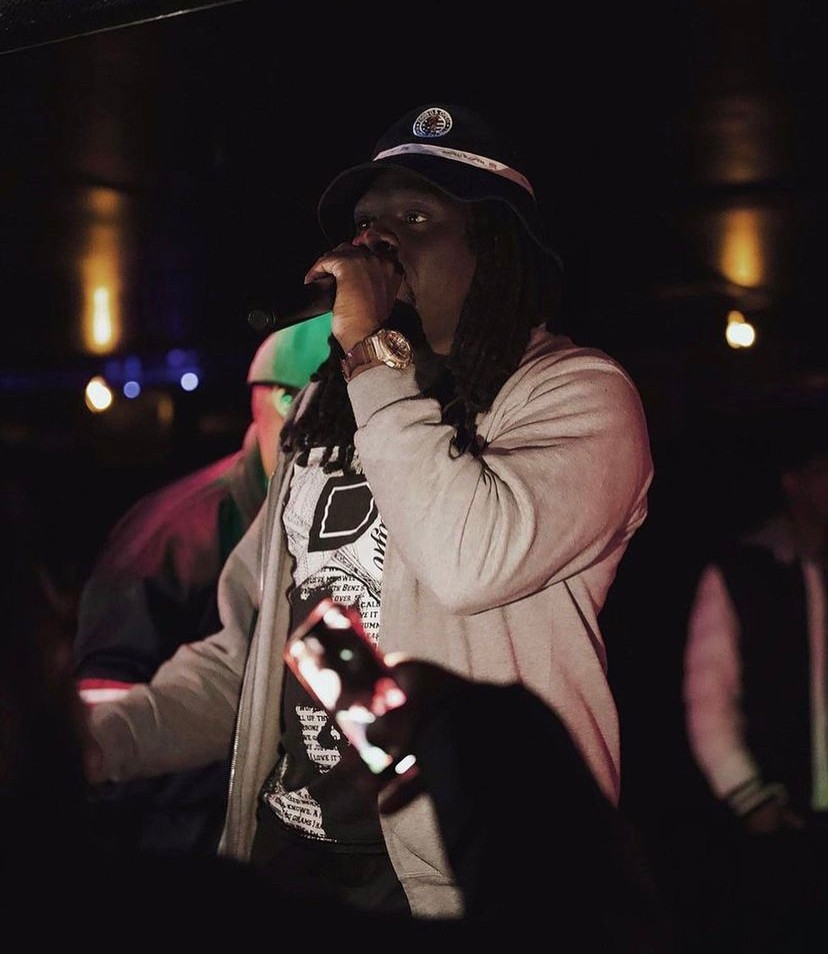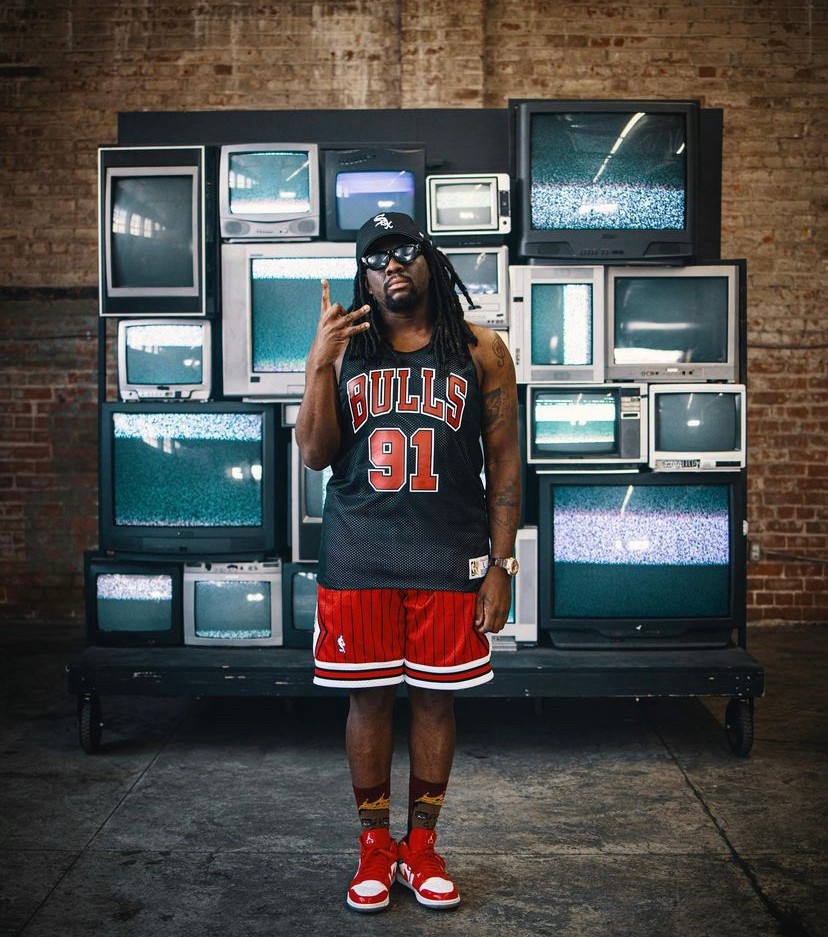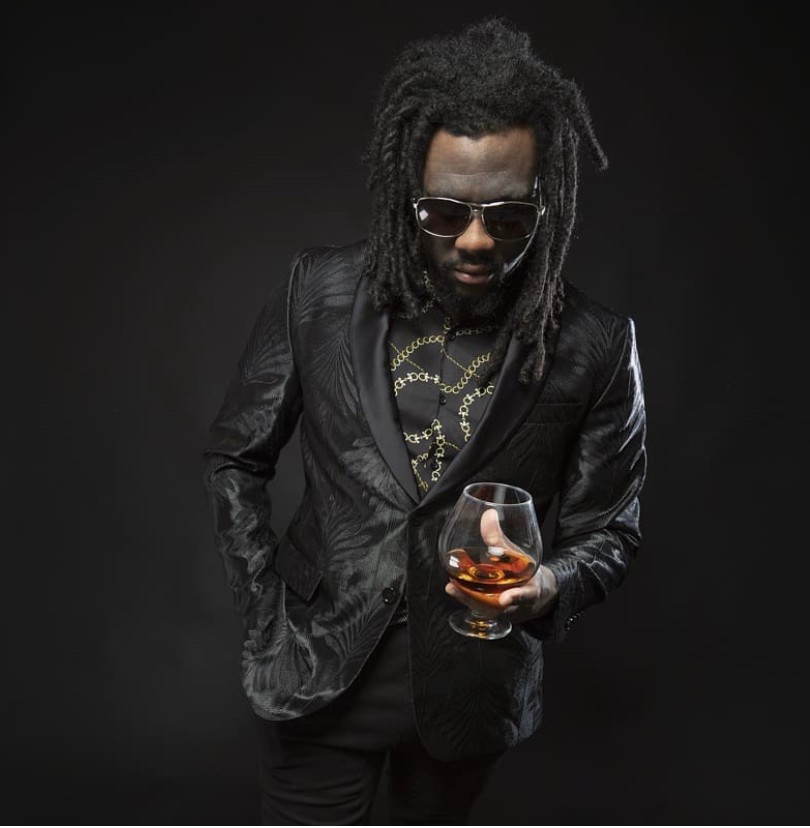 Image Credits
Haus PVD Ian Travis Barnard
Suggest a Story:
 VoyageATL is built on recommendations from the community; it's how we uncover hidden gems, so if you or someone you know deserves recognition please let us know 
here.