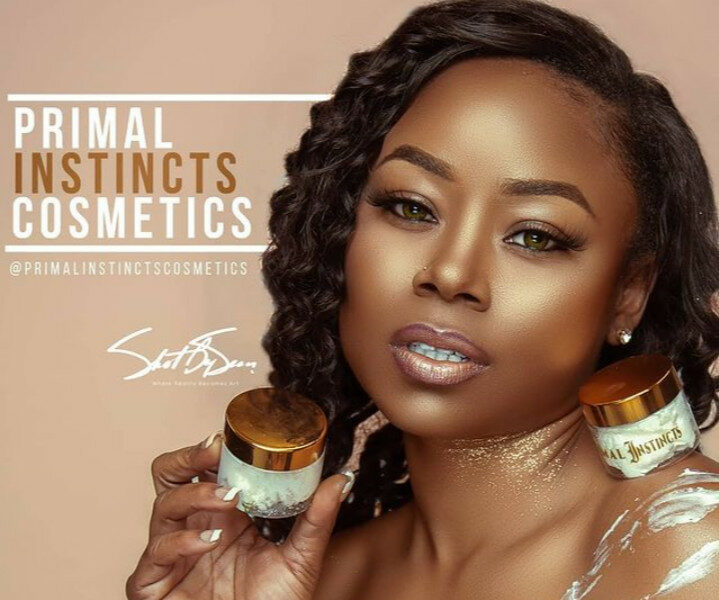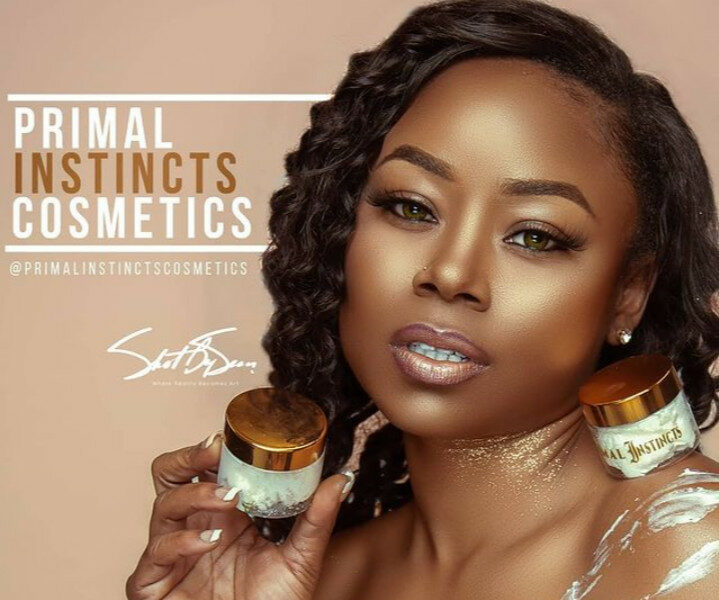 We are thrilled to be connecting with Tanisha Charron again. Tanisha Charron is a CEO, Mentor, Speaker, Host and is also a content partner. Content partners help Voyage in so many ways from spreading the word about the work that we do, sponsoring our mission and collaborating with us on content like this. Check out our conversation with Tanisha Charron below.
Hi Tanisha, so great to have you join us again. For folks who might have missed our earlier conversations, can you please take a minute to briefly introduce yourself?
Tanisha Charron a mom, creator and founder of Primal Instincts Cosmetics & Primal Skincare. I'm a celebrity makeup artist, beauty consultant and mentor. I've been in the beauty & cosmetic industry for over a decade dedicating myself to inspiring others to define and appreciate their own standard of beauty. I'm also a mentor working mostly with high school seniors who aspire to get into the beauty industry by providing them with my personal knowledge base. As a speaker and hostest I've helped those aspiring to find their light and walk in their purpose by sharing my own testimony and helping them find their innate gifts so that they can bring their dreams to life.
How did you come up with your brand name Primal Instincts?
When I was in the process of starting my own company I really wanted a name that embodied who I was and would also catch my target audiences attention. After going through several potential names from Taurus black, 515, tcharron etc I wanted people to have that basic instinct or primal instinct feeling when purchasing skin care, cosmetics and or simply getting their makeup done. I wanted that second nature feeling, like when someone thinks of makeup or skincare I wanted it to be their Primal Instinct to think of my brand and literally while I was asleep the light bulb went off, I woke up and instantly wrote the name Primal Instincts Cosmetics and I knew that was it this was going to be my brand name!
Can you describe what your first year in business was like? What were some pros, cons and lessons you learned along the way?
My first year in business was exciting, extremely scary, stressful at times yet rewarding. I was nervous about not having enough clientele to support not only myself but my son, home and rent on my suite location. Fortunately God removed fear from heart and I really started to rely on my faith and take it one day at a time. There were certainly some ups and downs along the way. Some of the joys during my journey to entrepreneurship was having to really get back out and network with people in various industries. Networking during my first yr of business opened the doors of opportunity for me in so many ways and helped connect me to people I would potentially need to get the infrastructure of my business together. Some of the cons during my first yr was definitely sleepless nights, having to constantly research various business models, trends, techniques and ingredients. I would also add that not knowing about things such as a Dun & Bradstreet number, or how to create a business plan or how to file business taxes put me at disadvantage my first year however, it was definitely a learning lesson and now I'm able to give the knowledge I've acquired to others in starting a business and what some of the basic ins & outs in starting and building a brand.
What advice would you give someone in their first year of business?
The advice I would give to someone in their first year of business would be to do the research and learn your target audience. Understanding your demographics are essential in fostering a trusting repor and aid in building longevity. I would advise a new business owner to study the competition but remember not to compare themselves/ brands or try to mimic their competitors. Find what separates you from the crowd!
What is next for Primal Instincts Cosmetics?
Primal Instincts Cosmetics is currently working on a full organic cosmetic line as well as expanding services. Within the next year to year and half Primal Instincts Cosmetics aspires to have atleast 1 location in Alabama with more locations across to the states to come. Ultimately I would like for Primal Instincts Cosmetics to become a full service salon offering not just cosmetics but hair stylist, nail techs, massages, facials and more pretty much a one stop shop!
Are there any new business ventures or projects you're working on?
Absolutely, I'm constantly looking to for ways to expand my brand. My newest venture Primal Skincare, an all inclusive organic skin care products for both women and men. I also have my Tanishacharron.com site where people book me for podcast, speaking engagements, mentoring and more. I'm currently working on a new reality docu series entitled Entreprenuers of Atlanta that I'm super excited about. Recently my work and name were published in 2 magazines so that was a huge accomplishment for me this yr.
Where do you see Primal Instincts Cosmetics & Primal Skincare in the next 5 years?
I see Primal Instincts Cosmetics having at least 5 locations across the states and Primal Skincare being carried in stores such as sephora and various other massage parlors, spas and stores like Walmart across the nation. I see both brands becoming a household name.
Thank you so much again for sharing all of this with us. Before we go, can you share with our readers how they can connect with you, learn more or show support?
You can connect with me for cosmetic and skincare needs on my website https://primalinstinctscosmetics.com/
On Instagram at primal Instincts cosmetics and makeup_vixen
For all mentoring programs, podcasts, seminars, conferences, speaking engagements etc. you can visit
https://tanishacharron.com/
Contact Info:

Image Credits:
Photographer Sean Carter at Shots by Sean
Suggest a Story:
 VoyageATL is built on recommendations from the community; it's how we uncover hidden gems, so if you or someone you know deserves recognition please let us know 
here.