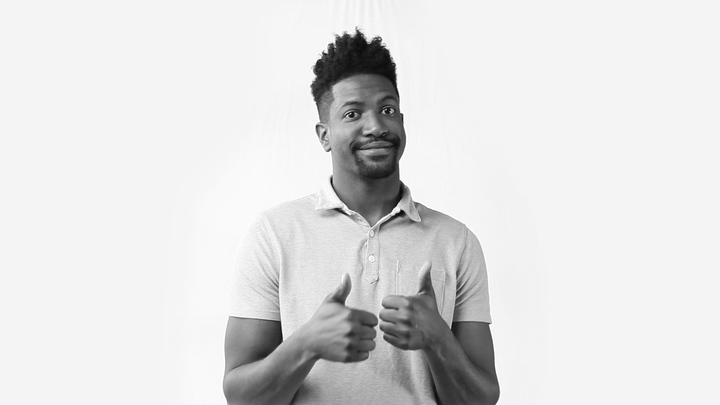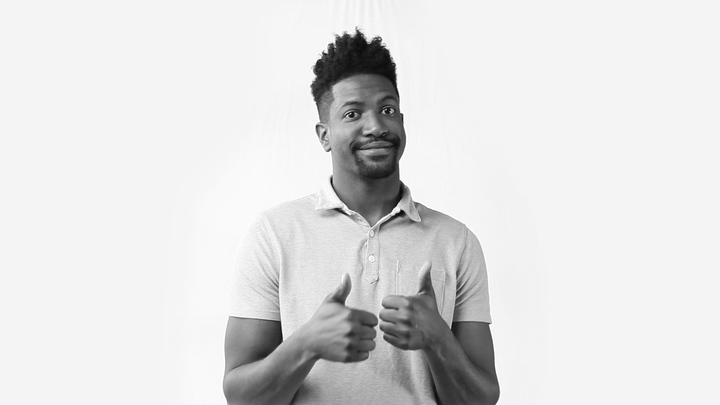 Today we'd like to introduce you to Sam Bass.
Sam, we'd love to hear your story and how you got to where you are today both personally and as an artist.
When I was young, I had a very creative spirit and loved everything related to art. I loved to draw, paint, build and imagine all kinds of things. My mom was a huge advocate for this and filled my upbringing with all sorts of activities and supplies to help me flourish. We'd go on trips to different museums in Baltimore, where I grew up. She'd plan activities that got my creative juices flowing. For birthday's and Christmas's, I'd always ask for art supplies, and she'd always deliver. Most importantly she always encouraged me to be an artist, which sounds kind of funny when I think about it. Most parents would tell their kids to do something safe like business or medicine, but my mom encouraged the crazy fantasy of me being a successful artist. Thanks, mom, I couldn't have done it without you.
Throughout school, I always focused on art. At first, I studied traditional mediums, but it wasn't until my senior year in high school that I got into digital. I loved the versatility and possibilities of it. It was also my segue into animation. It's a lot more forgiving making things move on a computer then on paper. Looking back, I'm glad I got years of experience drawing and painting before making things move. When drawing is fun, it makes animation fun too, and animation is just a series of drawings so for me it's like a series of fun…HA!
In college, I studied Digital Art and Design at Towson University. It's not a place known for their digital art program, but they are known for their affordability. And because of that, I was able to study abroad for a semester at the University of the Sunshine Coast in Queensland, Australia. I took courses in photography, web design, and 3D game design. On spring break I traveled to Cairns to do some sailing around the islands and went to Sydney to a music festival where Deadmau5 was the headliner. It was and still is one of the best decisions I've ever made.
Once I graduated I was offered a part-time position as a motion graphics artist at a small studio in Columbia, MD called The Garden Creative. The company was made up of me, a college professor, and one other student who graduated a semester before me. Super small team, but that's where I got my first taste of broadcast motion graphics. We were doing work for National Geographic, TLC, and the Discovery Channel. Soon after that, I was offered a position as a motion designer at a management consulting company specializing in government contracts in Rockville, MD called ICF International. They later changed their name to ICF. Of course, hearing that they worked on government projects didn't sound like the best creative outlet, but I was young, working two jobs seven days a week and wanted to change that.
My supervisor's name was Melanie Dorn Carter. She started there years before I came on and built my position and the department I worked in. While there I found out that she had worked on feature films like Life of Pi, Green Lantern, and The Chipmunks as a compositor. (Look her up on IMDB, she's now at Double Negative working on some awesome blockbusters) I was shocked that she had that kind of experience in her career. At the time I thought I knew what I was doing but quickly found out that I didn't know ANYTHING. Melanie has an insane eye for detail and always wants to make great work. The first thing she told me when I started was "Just because we do government work doesn't mean it has to look like government work." To this day, that has stuck with me wherever I go. It doesn't matter what type of project, what kind of client, or who I'm working with, there is always an opportunity to make great work. Even now that has been the most challenging, educational, and eye-opening experiences I've ever had.
I learned everything I know about creating award-winning work from Melanie. How to manage my time, present my ideas, work on a team, own a project, and create high-quality polished work. She was a great mentor for me, and I'm lucky to have crossed paths with her. Now don't assume that it was a cake walk. There were late nights, long weekends, missed deadlines, and a lot of failures before I figured it out, but I kept at it and worked hard. I wanted to be just as good as the freelancers we worked with (Sean McClintock, Laura Alejo, Elliot Lim, Nick Forshee, Marcus Bakke, Jerry Lui, Eli Enigenburg, Jules Guerin, Yaniv Fridman, Daniel Luna, and Wes Ebelhar just to name a few. Go look them up they're all insanely talented)
After about three years at ICF, I said my goodbyes and moved to Atlanta to work for a company called MaxMedia as a Senior Designer and Animator. I wanted more responsibility and wanted to see if I could actually put the skills I acquired to use. Like most, there's a time when you feel like an impostor. Like you aren't actually as good as you think you are. Not for any specific reason, but because of self-doubt. For a time, I thought that I needed Melanie to make great work, but having all the knowledge and experience from working with her allowed me to make some of my best work in my portfolio. At MaxMedia I was able to manage my own projects and push myself creatively as a storyteller, illustrator, animator, and director. I got to create work for giant screens and projections, work with some really talented people and make lots of friends. Unfortunately, the company was falling into some hard times a few months after I started, but luckily I was able to get a job as an Art Director at Creative Mammals in fall 2018, and I've been there ever since.
All in all, the places and people I've been able to work with have shaped the way I approach things creatively. I love working with a client and figuring out what their story is, what makes them unique, and how we can share that with the world. With tools for collaboration and platforms for sharing work, the possibilities are limitless, and for me, that's the most exciting thing to do for a living.
We'd love to hear more about your art. What do you do and why and what do you hope others will take away from your work?
I'm an inherent creative problem solver, so I enjoy creating all types of work. I'm more interested in the quality and journey than a specific style. Figuring out how to do something I've never done before and succeeding gives me that reassuring feeling that I'm still able to grow and learn.
Over my career, I've developed and implemented skills and techniques I was taught on the job. This process has allowed me to make various types of work at industry levels.
Professionally, I work on various projects and as of late have been doing a lot more 3D focused work which has been a good challenge. I've been able to direct teams of artists, present my ideas to clients and develop my creative voice. In my personal work, I enjoy creating bright and colorful illustrations and animations. Sometimes they tell stories and sometimes their just eye candy. I love sketching on paper. Working something just enough so that it communicates an idea. I like making things that make me feel good, that look good, and that I wanna share with people.
Do current events, local or global, affect your work and what you are focused on?
I think art has become more consumable. We have tons of different websites, blogs, apps, and platforms to show and share work. Artists can express themselves, their ideas, and opinions to a wide audience from anywhere. No longer do you have to be in a specific city to gain a certain amount of exposure. The internet is your gallery, and the world is your audience.
Having clients can sometimes drive what type of creative I'm able to work on. Since I've worked on commercials, digital billboards, government PSA's, store graphics, and unconventional formats, I have a pretty good variety of projects in my portfolio. Although, if I won the lottery tomorrow I don't think I would stop doing this type of work, I'd only change who I do it for. I've been fortunate enough to turn my passion into my profession, and I've been able to push my creative skills to an award-winning level. I would love to work with organizations and different groups that I align with to make work that promotes, tells a story, changes behavior, or educates people on a specific idea. I love the thought of using my talents for a good cause.
Being a black male in a white male-dominated industry can be difficult. There aren't as many high paid positions going to black men let alone black women. Fortunately, I was able to receive an on the job education in order to achieve my career goals. Not everyone has this opportunity. Being in the position that I am, I always try to share the knowledge that I've gained with others. Whether it's about design, animation, or just career advice in general. Success shouldn't be something that is given; it should be something that is earned.
Do you have any events or exhibitions coming up? Where would one go to see more of your work? How can people support you and your artwork?
My website is the best place to see finished projects I've worked on, but if you're a busy individual on the go, then social media is a pretty good alternative. I use Instagram primarily but have accounts on Tumblr, dribble, Behance, and Twitter all with the handle @artbysambass. If you'd like to support my work feel free to follow any or all of my accounts, like what I share or let me know if it's shit. Feedback is the key to growth.
Contact Info:
Image Credit:
mvi_4123_sam__0-00-07-04__720.jpg
Taken by Daniel Barnes
Getting in touch: VoyageATL is built on recommendations from the community; it's how we uncover hidden gems, so if you know someone who deserves recognition please let us know here.