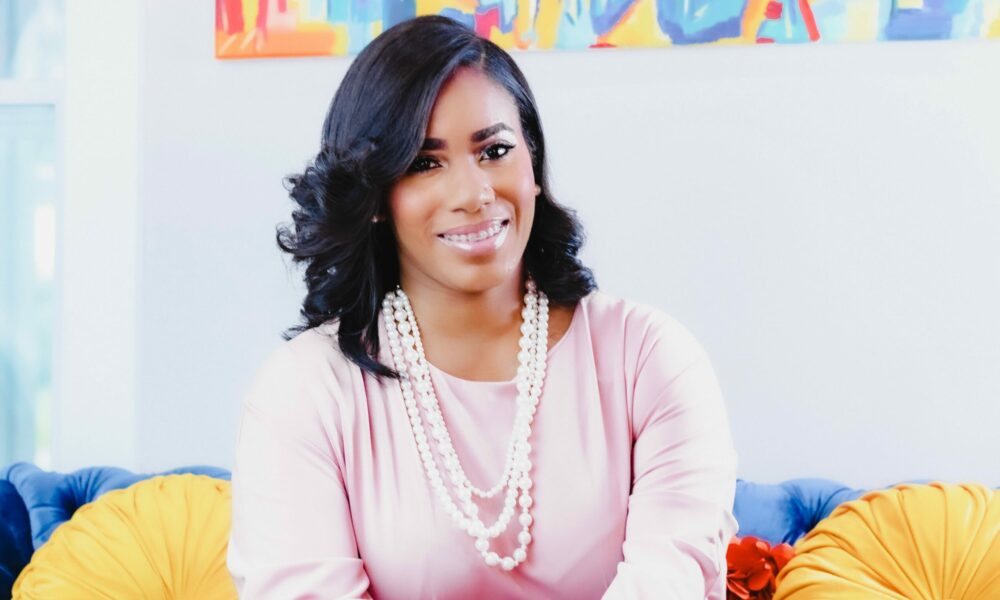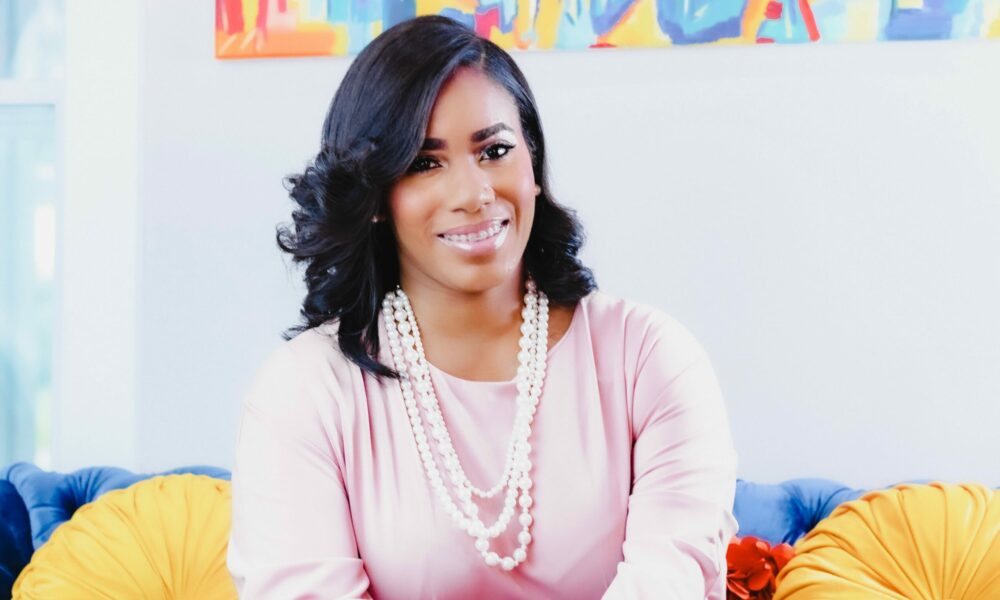 Today we'd like to introduce you to Alexis Nicole White.
Hi Alexis Nicole, so excited to have you on the platform. So before we get into questions about your work-life, maybe you can bring our readers up to speed on your story and how you got to where you are today?
Unbeknownst to me, I began my career within the technology sector during the economic downturn of 2008. Whereas my intention for working at Dish Network was to have income, it set the trajectory for my entire career. However, my entry-level role prepared me to process technical concepts and communicate accordingly with all stakeholders. Although the job was not glamourous, I learned the fundamentals of infrastructure. I learned how to run cables, connect devices, to integrate. A lot of knowledge came out of that one instance of my life. While it was not my favorite role, I owe all the credit to Dish Network for helping me get started with my career.
Unknowingly, it also gave me the foundation to be an extemporary leader. We had a saying, which was, "know your business." Then, I perceived it as harsh because our supervisors expected us to know everything in our territory. Failure to do so would result in someone saying to you, "know your business," which often sounded very rude. However, it taught me to know your "why," essentially. Whereas most people are focused on the specific task they perform, I want to understand the "why" I am doing what I am doing and "how" it impacts others if I fail to perform.
From there, I began to expand my understanding and grow my career. I started to lead these types of initiatives and deliver them successfully. Over ten years later, I am serving now as a project management consultant. I aid others with understanding how to implement their projects successfully. Rather it is a tangible product, service, or result. I recommend best practices and guidance on bringing the vision to fruition. Still, I revisit the "why" to steer teams to success.
Would you say it's been a smooth road, and if not, what are some of the biggest challenges you've faced along the way?
Unfortunately, it was not as smooth of a transition as I made it seem. For the first couple of years of my career, I struggled to find something that suited me. Despite attending college, with access to so-called "advisors," I left school feeling lost. Even though the country was in a financial crisis, I felt lost as an individual expected to contribute to this world. Unlike my parents, or what other college-educated people told me, I did not graduate with a career path pre-determined for me. It was the most humbling experience to return home unemployed. Still, I was determined to get out of the house and be somebody in life.
After being frustrated by the lack of interest from potential employers, I decided to up and relocate to Atlanta. At the time, my passion was journalism. I freelanced. Since my focal point was entertainment, I thought this would be a wonderful place to be. Let's be clear, that was not the only thing that sold me on Atlanta, either. The weather, hospitality, food, location, and various things encapsulate ATL. I knew Atlanta was a place to call "home" because I never wanted to leave whenever I visited to attend an event. There is a specific "let's go and get it" type of energy in the city. Whatever "it" was, I wanted to go and find it.
What was quite foolish of me was coming without a plan. Even though we all know things rarely go according to plan,  lacked h plan. I relocated here with $150 and, when I arrived, I only had $50 to my name due to the inflated gas prices in 2008. Nonetheless, I had a resource that allowed me to sleep at their place on their couch as I tried to figure it out. Still, the job market was just as scarce as in Chicago. As a result, money was an immediate issue. Regrettably, I became homeless and slept in my car unless another resource offered me shelter.
Nonetheless, I was committed to figuring it out. I did what ATLiens do. I networked. I hustled. I continued to put myself out there, and that's what landed me the role at Dish Network. While the result was a full-time job, I couldn't afford an apartment right away. Therefore, money was always an immediate issue. Even though I could finally afford shelter, it was not my apartment. I lived in an extended stay hotel for a long time. Therefore, the goal was always to make more money to stabilize my personal life.
Until 2010, I could truly find something that worked for me. After randomly resigning from a very toxic and unhealthy employer, I received an inquiry regarding a temporary assignment with Ericsson. However, that opportunity predicated upon my previous experience at Dish Network. Initially, it was supposed to be about a three-month contract but is converted into a full-time position. After joining that team, I was formally introduced to project management. It became a pivotal point in my life, really thrusting my career.
Great, so let's talk business. Can you tell our readers more about what you do and what you think sets you apart from others?
North Highland is an international management consulting firm that seeks to drive change within the organizations we aid to solve their most complex business solutions. When clients seek us, they have an issue or a desire to enhance their customer experience, performance improvement, technology, or transformation that could benefit from our knowledge and expertise. At North Highland, I support our Program and Project Management capability. I collaborate with our clients to identify tangible, sustainable solutions by offering my expert opinion, analysis, and recommendations or best practices to achieve their desired outcome.
What makes North Highland stand out is we are committed to driving change. We are dedicated to being about what reference. From our strategic approach to inclusion and diversity to how we rally to support and edify one another, we are a phenomenal firm to work for, and I enjoy it a lot.
On a personal note, what makes me proud about my brand is that my pathway here has not been traditional. Therefore, when people ask me for my expertise, they know I will solve a problem for them. While I am sometimes annoyed with the dedicated "crisis management" friend, people know I am a problem solver. I think outside the box. I can see the bigger picture and identify actionable items that can get you from Point A to Point B. If I don't know, I am resourceful to either find or create away.
We'd love to hear about how you think about risk-taking?
I identify as a risk-taker. As cliché as it is, as they say, "without any risks there is no reward," and it is very much so a valid statement.
Here's the thing about risks. Whenever we discuss risks, most individuals focus on the adverse consequences of those risks. Rarely do we key in on the opportunities that can result from exploiting those risks. Many people live in fear of the outcome and being uncomfortable, but what if you succeed? What if it works? What if it comes through for you? How will you know that if you never pursue it?
I've accepted a lot of risks within my lifetime. My story is evidence of that. However, what if I never decided to try? What if I decided that it was too risky to resign from this job? What if I didn't believe it was something better than that out there for me? More importantly, what if I never decided to relocate to Atlanta.
I never told anyone to do exactly how I did it because it was too risky. My parents are still very upset with me for doing what I did. Nevertheless, I would have never seen the whole staircase if I had not taken the first step. It reminds me of a quote by Reverend Dr. Martin Luther King, Junior, stating, "faith is taking the first step even when you don't see the whole staircase."
In society, we focus on rewarding those who take a traditional or common path without accepting that there is no such thing. We all believe that if we get excellent grades and go to college, we will graduate with this phenomenal career, meet a spouse, get married, have children, and live happily ever after. This path will vary for everyone. Yet, we benchmark this as being the happy path. With that, if we don't, we qualify ourselves as failures rather than embracing the fact that my approach will be significantly different from yours, and it's okay.
I remember once, I was in deep thought about something, and I heard a still small voice in me say, "You have one set of eyes. Not everyone is going to see your vision." If you have something inside of you that is fueling your drive and ambition, do not let anyone tell you "No." You may make mistakes and even fail, but it is not the end of the world. You pour yourself a glass of wine, lament, grieve, yell, scream, cry, but you get back up again. Tomorrow is a new day and a new opportunity. Get up and try again.
Adversity and hardship are a part of the human experience. Within this experience, we all struggle to overcome something. What does that something look like for you? For me, it was unemployment and homelessness. No two paths are alike. They may be similar, but they are not verbatim. Likewise, believe in yourself. There is power in your potential, and something is waiting for you on the other side, but you will not know if you do not assume the risk.
Contact Info: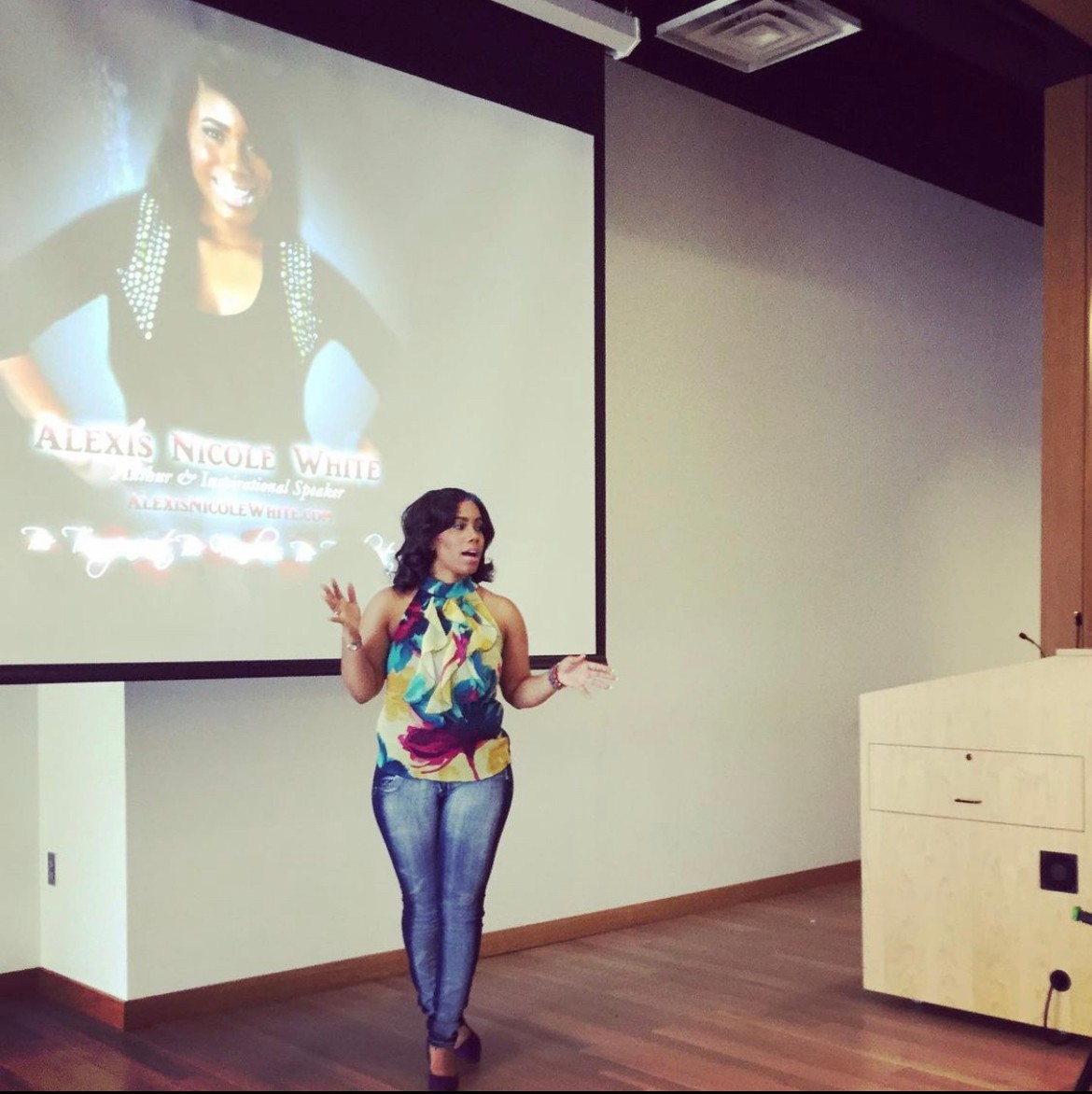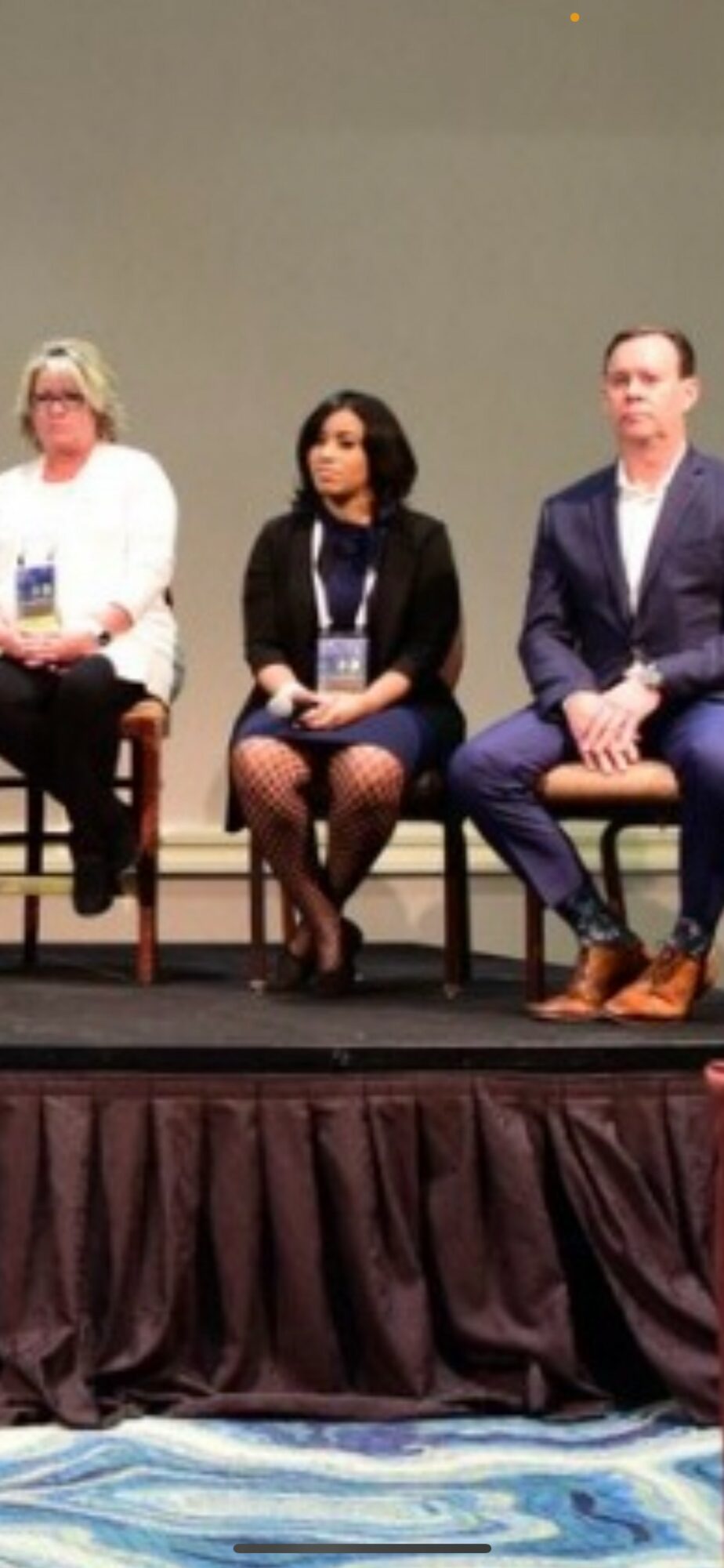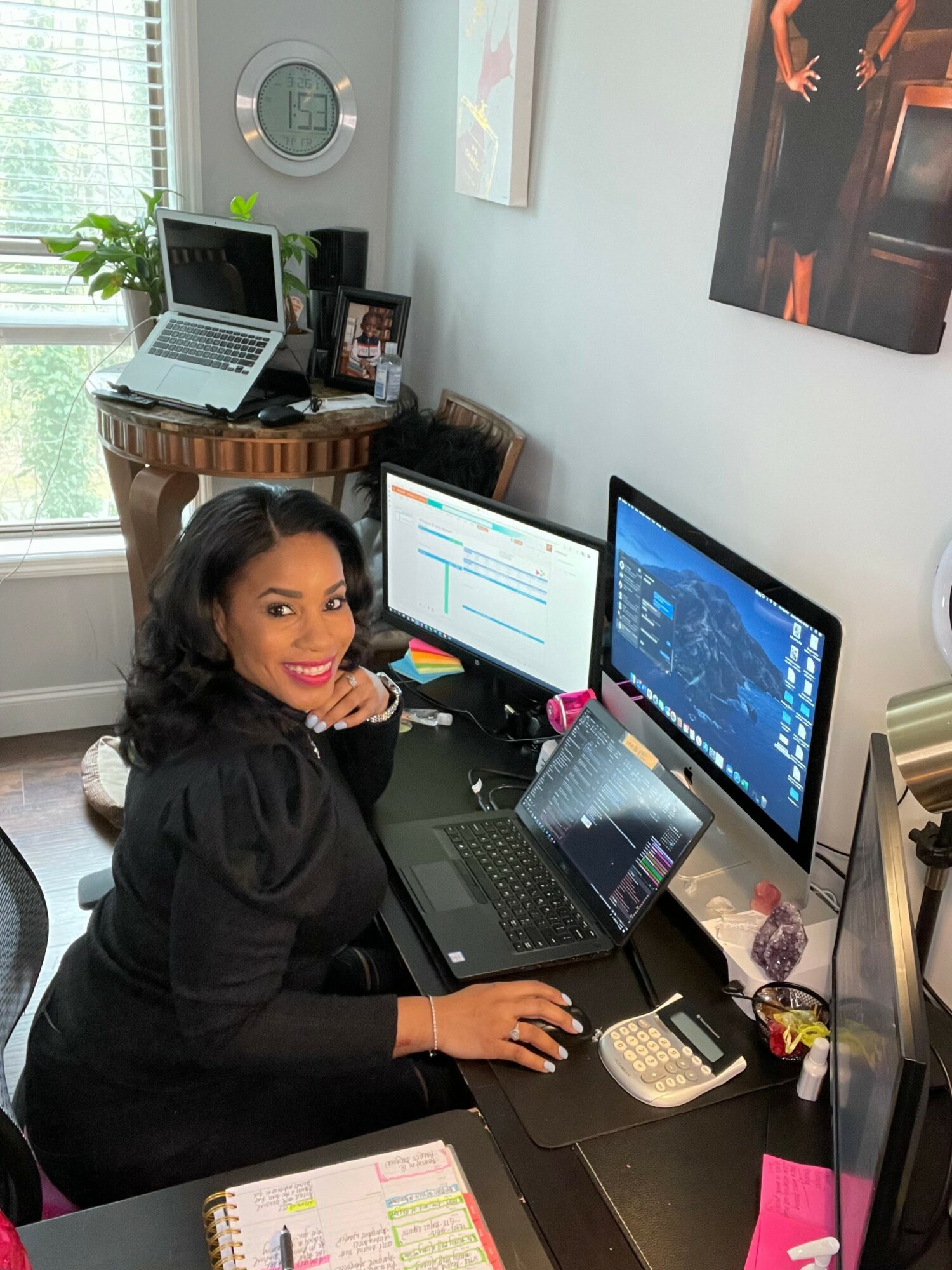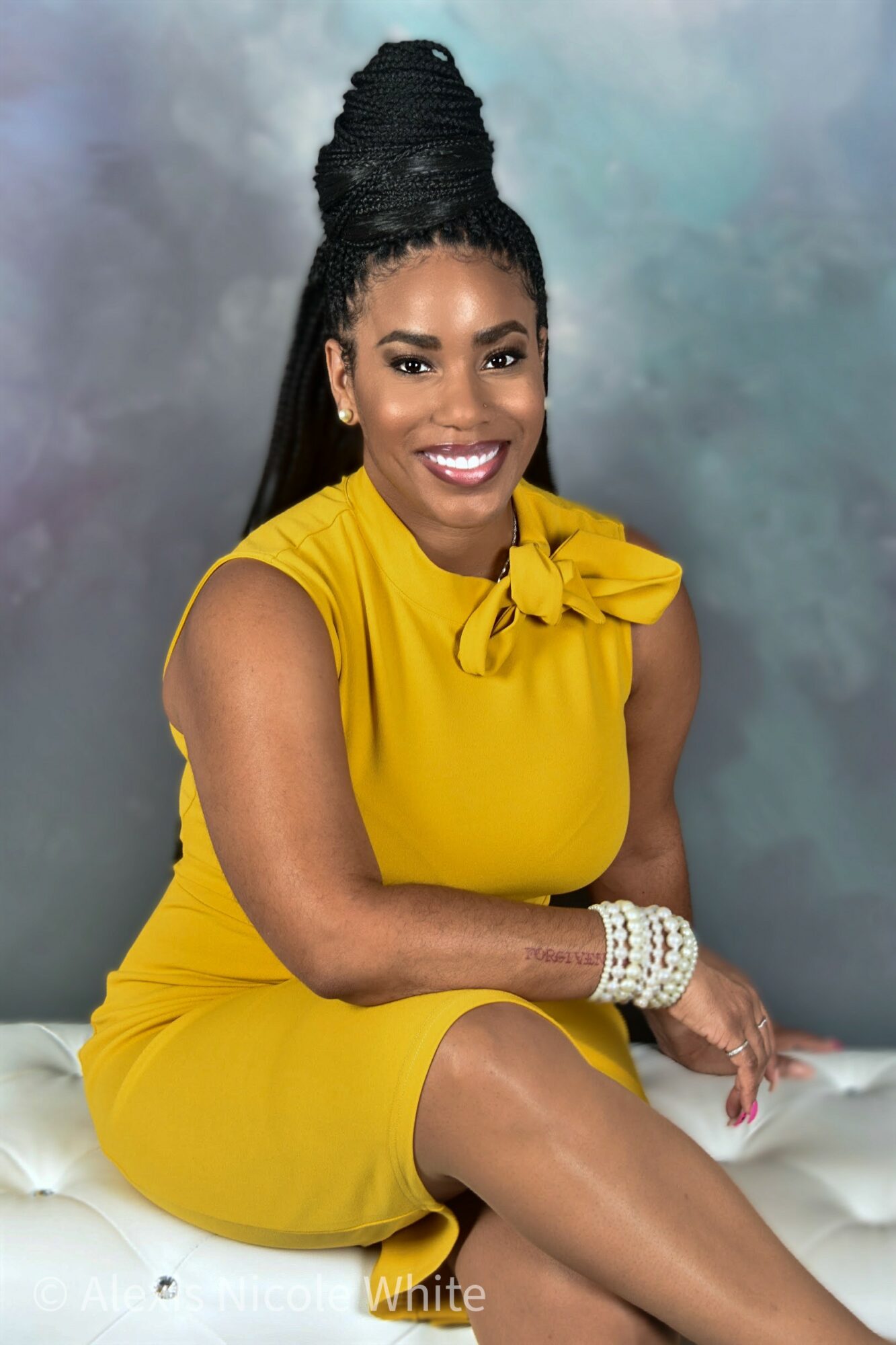 Image Credits
Main picture – Bianca Modo
Suggest a Story:
 VoyageATL is built on recommendations from the community; it's how we uncover hidden gems, so if you or someone you know deserves recognition please let us know 
here.