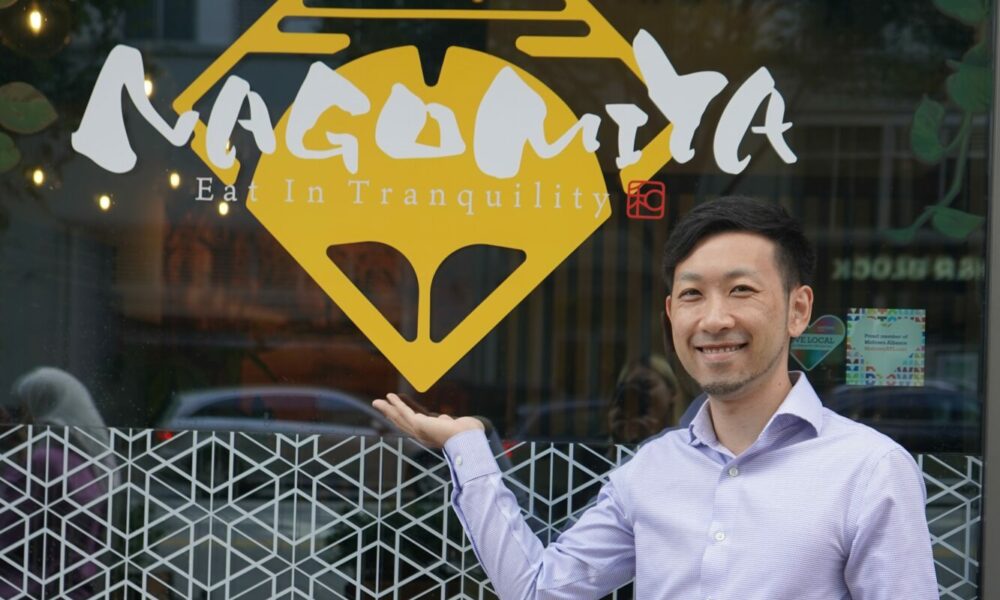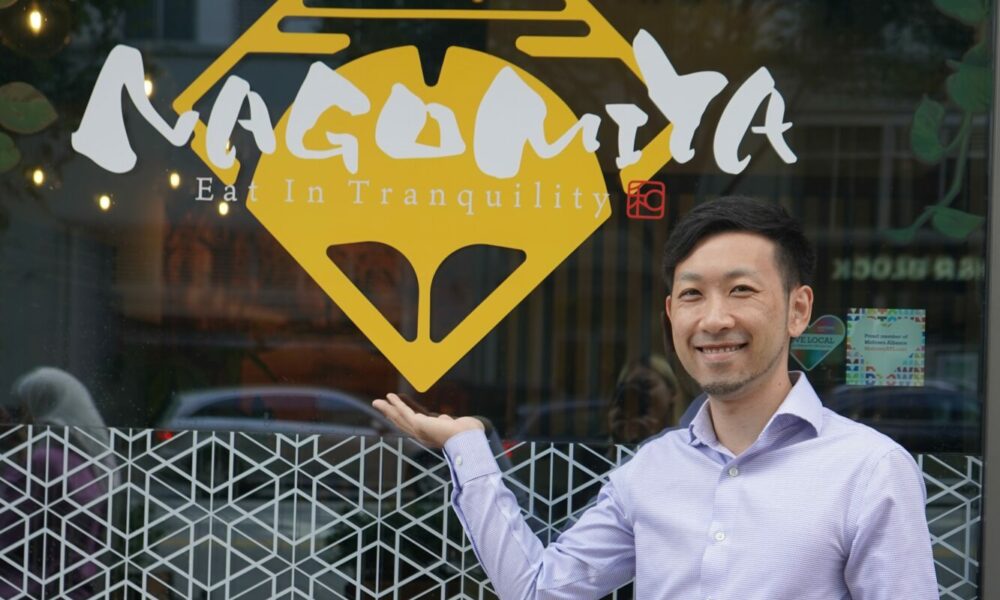 Today we'd like to introduce you to Takashi Otsuka.
Hi Takashi, we'd love for you to start by introducing yourself
I'm a Japanese born immigrant. Since 2015, I have opened four Japanese restaurants and one grocery store. Two of the establishments were built during the pandemic. It's total revenue has been accounted for over $18 million as of this month. This rapid expansion led to the formation of our parent company MGK Hospitality which translates as "Magokoro" in Japanese and means "Sincerity." Today, I'm working as its CEO and sole owner with the vision to "Inspire people with an authentic Japanese dining experience."
My journey first began when I landed in Atlanta from Japan when I was 18 in 2002 right after graduating high school. I didn't speak any English although I knew how to read and write. My uncle and aunt were kind and took care of me by letting me live with them and they used to own a Japanese restaurant. The very first day when I landed, I recall I immediately starting washing dishes as their dishwasher. While attending ESL classes at Georgia Tech I simultaneously worked in their restaurant and started learning how to cook and prepare sushi with the supervision of Japanese chefs. My uncle owned three Japanese restaurants in his career. I was able to assist some of the restaurants' startups and beginning phases.
In retrospect, I was blessed to be in an environment where I always had the opportunity to work and view things from an owner's perspective. Although I worked part time my goal was to ensure the prosperity of my uncle and aunt's business and that trained me to be a restaurant and business owner later. At the same time, I learned owning a business is a 24/7 full time job without much of a personal life. I witnessed them deal with high stress and anxiety, sometimes even becoming ill and on occasion they had arguments because of the business. I realized that it is common for restaurant owners go through such difficulties. Having successful entrepreneurs in my family and close to me truly inspired me and presented a path to entrepreneurship where I understood it takes hard work to be successful.
After completing community college, I decided to attend Georgia State University and majored in Hospitality. I chose GSU based on my strong interest in breakdancing because they had the best rec center where I could practice. Later on, I became the first breakdance instructor and the president of the dance crew at GSU. I wish I could say back then that my dream was to be a restaurant owner but it was more of a practical and realistic option to choose Hospitality as my major. In addition to getting a degree to enhance my restaurant career, throughout my college life, I constantly and consistently took Spanish classes each semester believing Spanish would be useful in my field. I even participated in a study abroad program in Mexico. Currently, I'm fluent in conversational Spanish and I have more opportunities to speak Spanish more than my native language Japanese at work.
After graduating, I continued to work in the family business. I was their general manager taking care of two restaurants wearing many hats as an FOH manager, a kitchen chef and a sushi chef. After working four years, I decided to explore other restaurants as an FOH manager and sushi chef. During this time, I was determined and to be an independent business owner and developed a business plan. My fundamental motivation was to be my own boss instead of working under anyone else. I wanted to pursue the liberty of being able to make my own decisions and to control my own life. I would have been happy with any restaurant even somewhere small like the size of a Subway. No matter what the establishment looked like the concept had to be Japanese because it's my identity, my strength, and something I am passionate about. Representing my own culture and cuisine was and still is important to me as a Japanese.
In 2015, my first restaurant Wagaya opened on 14th St in Westside. I never thought I would have enough funding to open a full-service restaurant, however, with generous help and trust from family, I was able to gather sufficient funds. I was not only challenged with acquiring the necessary funds, but I also had to draw the entire floor plan, design the interior, come up with the menus and hire and train for staffing. Looking back on those times I came to the conclusion that I was so reckless and ignorant to attempt to execute it all by myself but what matters is that it worked out. After six months I already started into another location to protect the existing restaurant by having multiple income sources. In my eyes, it was evident to me that in the coming years there would be competition coming to Westside / Midtown which has proven to be accurate today. It was an inexplicable pure drive and passion as an entrepreneur to expand my business.
In 2017, the next Wagaya opened in Emory Village across from Emory University. Once again, I was actively involved with the startup from the floor plan to the interior designs and all the daily operations after opening. With many challenges to overcome, the restaurant finally became stable and I was ready for next the our new project.
At this point after building two successful restaurants, I was more driven towards trying out a new concept based on my passion and interest that the Atlanta market had not seen before rather than expanding the company for more revenue. This is when I decided to be a certified sake sommelier. Late in the summer of 2019 our third concept Chirori opened, and it was a restaurant that specialized in sake and pairing. Each menu item was carefully selected with a specific sake to optimize the food potential by pairing. When the pandemic hit the following year Chirori experienced a temporary closure which led to an opportunity for the beginning of a new business.
As Wagaya operated with a takeout-based concept with fewer guests dining in during 2020, I simply thought it would be interesting to convert Chirori into a small Asian grocery store while being closed. This was the start of Wagaya Groceries in the summer of 2020. We focus on Japanese products along with Eastern Asian products. The impact in the community was immense with numerous positive feedbacks. Many customers say this is incredibly convenient for them now that they don't have to go to Buford Highway or Duluth to get Asian groceries.
While working on the grocery store, I was involved amid another project and preparing for our newest restaurant in Midtown called Nagomiya that translates as "House of Tranquility". We strive to provide a calm, tranquil dining experience for Midtown residents and all guests who live a fast-paced life style. I intentionally delayed the opening due to the environment being unsuitable since dining out wasn't a popular choice during the pandemic. We have finally now opened at the end of May in 2021. It's the equivalent to having an infant and Nagomiya requires quite a bit of attention for us to properly grow strong. I'm very engaged with the restaurant and am actively there as a sushi chef.
Alright, so let's dig a little deeper into the story – has it been an easy path overall and if not, what were the challenges you've had to overcome?
Obstacles are byproducts of challenges, so they are inevitable in the path of entrepreneurship or for anyone who desires to have better results today than yesterday. What's important is how to label those incidents and mentally deal with it. Labeling them negatively such as stressful and the worst day of my life will drain your energy and that leads to negative emotions. Conversely, labeling challenges as a learning experience will bring positive energy. Theoretically I understand always being positive but when it comes to dealing with others it gets harder. My fish, vegetables and other ingredients listen to me as long as I have good knife skills and a chef's knowledge but people sometimes don't despite the title as an owner.
Every time I open a restaurant, I swear to myself I won't open any more for a while. That's how hard it is each time with so many challenges and every single decision to be made from the minute details to the large ones.
The biggest challenge I experienced was the transition when we were expanding from two restaurants to multi-unit restaurants with over 50 staff members. We had to bring back old employees and rebuild our management team with a motivating incentive system. Before being able to hire capable and knowledgeable managers at each restaurant, I felt that I was juggling a time bomb where anything could happen at any location for any reason and it required a large portion of my time and energy.
Great, so let's talk business. Can you tell our readers more about what you do and what you think sets you apart from others?
Our organization is called MGK Hospitality which translates as "Magokoro" in Japanese and means "Sincerity." Its vision is to "Inspire people with an authentic Japanese dining experience." It's the parent company that owns and manages 5 businesses.
In addition to offering the best quality food and service, we care about being authentic to Japanese culture and enriching people's lives in Atlanta and nearby community by offering diversity and exotic experiences.
Also, we are ambitious to expand our company as quickly as possible for being able to influence people positively inside and outside of our organization. With the growth of the company and success, I can be an excellent role model as an restaurant entrepreneur, an immigrant and a Japanese and inspire those who believe in American dream.
Can you talk to us a bit about happiness and what makes you happy?
Spending time with my 6 year old daughter is the happiest moment in my life. I enjoy every moment watching her grow and learn how to write and do math.
Contact Info:
Suggest a Story:
 VoyageATL is built on recommendations from the community; it's how we uncover hidden gems, so if you or someone you know deserves recognition please let us know 
here.