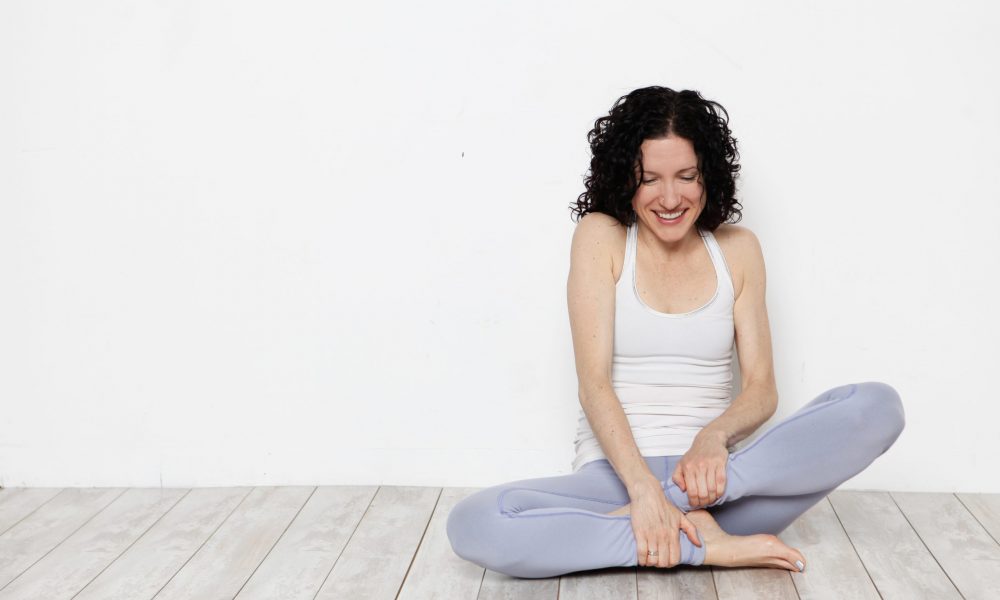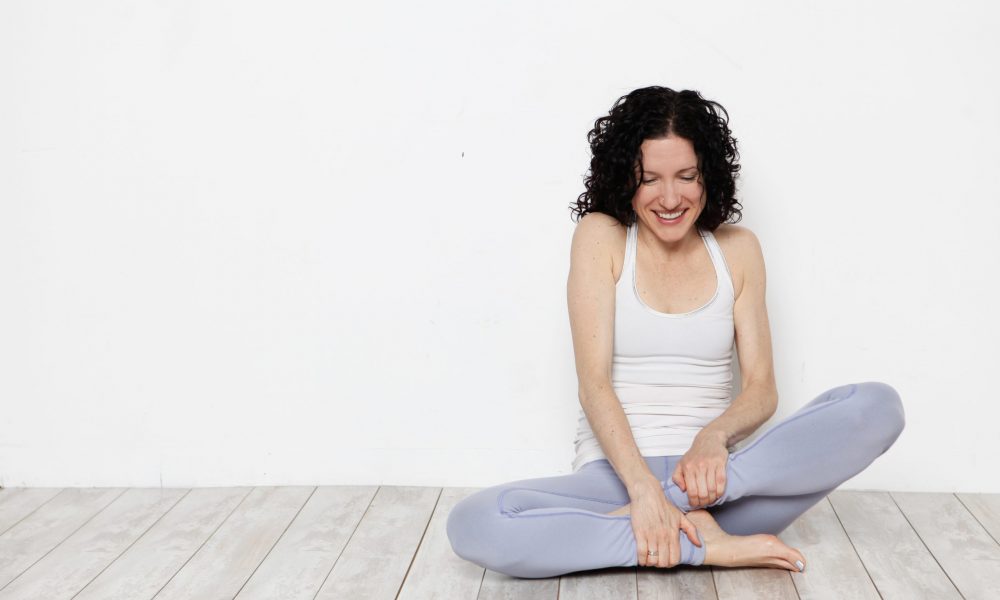 Today we'd like to introduce you to Gina Minyard.
Gina, let's start with your story. We'd love to hear how you got started and how the journey has been so far.
If my story is about being a yoga and meditation teacher I would say it started at a very young age for me. Early on I had a spiritual yearning and even some pretty deep experiences. In my teens, I was actively pursuing through various paths that I ultimately found in yoga and meditation. I had already been experiencing incredible energy and resonance from moving my body, so when I finally found yoga at age 24, so many bells went off inside of me. Along with loving the physical practice I right away was reading about the philosophy and signed up for Yoga Teacher Training. I soon thereafter began meditating, as I knew that there was something deeper for me to know and that it was necessary to meditate to gain access.
So, I was very dedicated and passionate from the start. I took all the workshops that came to my home studio, Peachtree Yoga Center. Those first couples of years many great teachers came – Rodney Yee, Shiva Rae, Erich Schiffman, and most fatefully for me – John Friend, founder of Anusara Yoga. I was moved in ways I didn't fully understand by that workshop in 2001, and actively pursued studies in Anusara Yoga from then on. Anusara Yoga is a school of hatha yoga that emphasizes alignment but is also infused by heart-inspiration and the cultivation of community. It's a rigorous school with a demanding process to become a teacher. In 2006, I became the first certified Anusara Yoga teacher in Georgia and continued to study with many teachers in this style with at least 1,000 hours of workshops and trainings. This recognition did open a lot of doors for me in opportunities to teach at various studios and also regional workshops.
Anusara Yoga draws from Tantric Yoga philosophy (instead of Classical Yoga philosophy which many popular styles, such as Iyengar and Ashtanga Vinyasa, draw from) and it was this avenue in particular that lead me on a deeper journey into what is called the Heart. My deepest yearning was to know who I truly am, but also to know Reality – that there is something juicy and ecstatic and profound to existence itself. Tantric Yoga philosophy speaks to this in its non-dual vision which encompasses the individual as the embodiment of Divine Consciousness, that our bodies and minds are instruments of Consciousness. This is in contrast to the dualistic Classical Yoga which sees the body and mind as inferior to spirit and to be ultimately transcended. So, the Anusara Yoga practice is an exploration of this divine embodiment and the philosophy lead me down avenues of increasing understanding. Most importantly, through my studies in the Anusara Yoga courses, I met Paul Muller-Ortega, founder of Blue Throat Yoga, which is a school of Shaivite Tantric Yoga studies and the deep meditation practice that is the means to realize the teachings. Learning Neelakantha Meditation and enrolling in Blue Throat Yoga's courses was pivotal for me, through which I can say I truly found what I was yearning for. In 2017 I became an Acharya or Authorized Teacher of Neelakantha Meditation as taught in Blue Throat Yoga.
I also rounded out my yoga pursuits, for myself first and foremost, in an in-depth 9-month course on Ayurveda with Cate Stillman as well as in many courses and personal mentoring in the interface of somatic psychology and yoga with Livia Shapiro. These studies truly grounded all I was experiencing in an embodied way and add layers to my teaching.
I would call myself first and foremost an ardent practitioner of yoga, a yogi. I am a meditator and sometimes think of myself as a yoga-artist in terms of what I embody and express through my postural practice. It's part of the flow of receiving great teachings and being served by the practices though that you wish to share with others in the form of teaching. I began teaching yoga pretty early on because I was already teaching in a fitness setting when I started to learn about yoga. So, I've always had the opportunity to share the yoga that I was personally digesting and assimilating. I have also been training teachers for about 10 years now. My favorite part of the training is Immersion, where we get to go so deep into the journey of yoga together. It is also such a joy to be able to offer Neelakantha Meditation now too for those seeking access to their own deepest self.
Has it been a smooth road?
In a lot of ways, yes, I would say it's been a smooth road. In many ways, I feel I have been following a beckoning that has been present from as early as I can remember. It feels so heartening all the ways that life lined up – and continues to line up – in a way that has allowed me to follow my path full-tilt. There are so many careers and pursuits and ways to contribute to life. My pursuit has been to become more and more of myself through yoga. I have also, of course, made choices. I live simply and have invested much of my time and resources in my studies, including traveling to follow my teachers and to complete courses. I don't live a conventional life. Certainly part of that is a privilege, good fortune, and Grace, but it's also a choice I have made because nothing is more fulfilling to me. Within that as well there have been challenges and sacrifice, and times of difficulty and growth. But the path I have been on has always been about alignment, which is more than what we do in yoga poses. You could say I was aligning with my deepest desires as I was seeking, and when we actively seek to follow the flow, life does present its opportunities. My most important teachers literally appeared in front of me at just the right moment, and I could feel that it was the right thing to step into study with them. Both opportunities and obstacles appear to guide us on our path. My advice to those just beginning is to really listen to what calls and to follow that thread. Grace is always guiding us and yoga and meditation bring us into a greater conversation with this process. And, following the path of one's fulfillment doesn't necessarily mean to become a teacher. I believe the practices of yoga – especially meditation – tap us into limitless creativity to manifest a life of purpose, prosperity, and pleasure.
What do you do, what do you specialize in, what are you known for, etc. What are you most proud of? What sets you apart from others?
I am a yoga and meditation teacher. Though I parted ways formally with Anusara Yoga in 2012, it is still my lineage and informs how I teach. I am known for classes that take you deeply not only into postures but also through a process that invites you into the dimensions of yourself as you are practicing your postures. I have both a tremendous amount of training but also a lot of years of experience, so I would say my teaching is respected for its depth and breadth. I teach everything from therapeutic alignment classes all the way to advanced practice classes, as well as workshops and private sessions. My yoga practice was and still is very healing to my body – when I first began, I was still recovering from a bicycle to an auto accident. I have learned so much about healing alignment through my studies but also through my own experience that I am able to help people pretty consistently work with their aches and pains through yoga. I also really love to play the edge of possibility in more advanced postures, and can often take even experienced practitioners to new places through the subtle refinements of alignment I offer them. Though yoga happens in the most basic postures, I find the demands of the more challenging ones keep me in the fire of discipline and endless exploratory evolution. I am 20 years into my practice and I am still figuring things out and see no end in sight! In a yoga world that is a lot about moving through shapes in a more exercise-oriented pursuit, I am proud of inviting students into a never-ending process. One of my teachers says that as a yoga teacher our product and brand really is ourselves. That we become the teaching. And from that place, we invite others more into themselves. This resonates with me in terms of what I bring to the service that I offer.
What do you feel are the biggest barriers today to female leadership, in your industry or generally?
In my industry there are many women in leadership roles – I don't see barriers in the yoga industry. In general, though, I believe we are still in the grip of lingering inequalities, but I believe we are making progress. It's so great to see the sweep of female empowerment we are living in at this time.
Contact Info:
Image Credit:
Kelley Sue Photography, Jamie Hopper Photography, Madison Best Photography
Suggest a story: VoyageATL is built on recommendations from the community; it's how we uncover hidden gems, so if you or someone you know deserves recognition please let us know here.