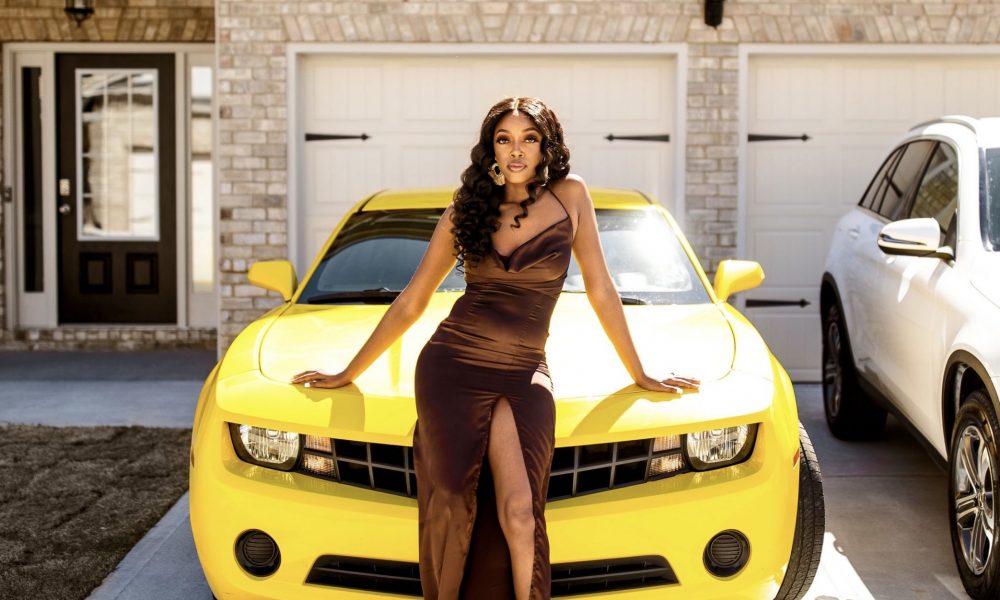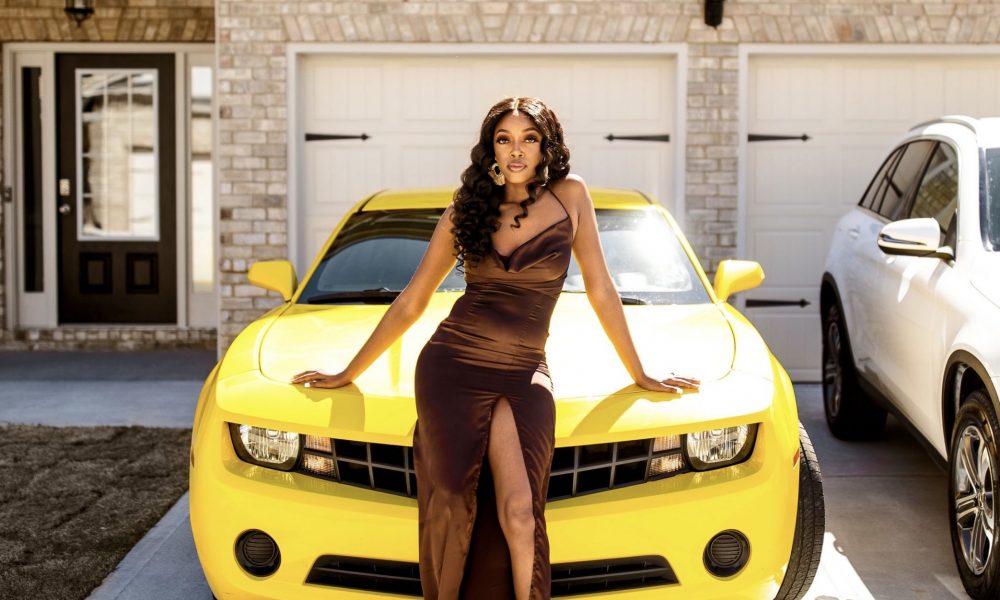 Today we'd like to introduce you to Jasmine McGhee.
Jasmine, let's start with your story. We'd love to hear how you got started and how the journey has been so far.
TheeJMcGheeWigs began after I realized that it was time for a change. Since college, I had been working a full-time corporate job. Not necessarily one that I enjoyed but it got the bills paid. Not only did it get the bills paid, but it was also a very lucrative position that allowed me to live in a nice high rise downtown, take multiples vacations and many other luxurious things that most would kill to possess but I was never "happy." I always saw myself doing something different but I never knew what I wanted to do nor did I see myself taking those necessary steps to figure out my path. I realized that I had become complacent in my current role, until April 2017.
It was a normal day at work. Our General Manager called one of the assistant managers in her office. We all figured that she was doing their normal one on one meetings. No one ever expected what was about to occur. Minutes later, he came out and started cleaning out his locker. She then called two others in and the same thing happened. At that moment, we learned that they had been laid off. That moment changed me forever. Three of my hard-working colleagues who had been loyal to the company (all of them for at least 5+ years) had just lost their job, along with thousands of others in the company. People who had kids, families, and responsibilities. I empathized with them and this life-changing tragedy. After they said their final goodbyes, there was a pool of silence amongst us all. We all wanted answers and we all just wanted to know, WHY?
I thought to myself, what am I doing with my life, what if I am next, what will I do? That's when I began to take "discovering my passion" more serious. I've always been into clothes, hair, and makeup. My appearance has always been important to me and at that moment, something just clicked and it all began to make sense. Months later, I took a leap of faith, resigned from my job and created TheeJMcGheeWigs.
Has it been a smooth road?
Starting my own business definitely wasn't easy, let alone starting my own hair company. Atlanta is the hair capital of the world and with the market being over saturated, it's hard to get your foot in the door or get that big break that we all wish for. Social media makes it especially hard, and that pertains to any field when owning your own business. People no longer care about real talent, they only care about your following and likes. While there are people with hundreds of thousands of followers gaining thousands of likes per picture and your work barely reaching 50 likes, people only see numbers, they don't see all of the hard work you put in.
In the beginning, I faced many struggles. There were times where I desperately needed live models to practice my looks on or to build my portfolio but it was nearly impossible to find people to rely on for help. I'll never forget when my first potential client reached out to me but she wanted to see pictures of my work. That was probably one of my most embarrassing moments as an entrepreneur that I didn't have anything to show for my work. Starting out, you must understand that support may be limited. You have to realize that it's your business and no one else's, therefore they are never entitled to do anything for you. You have to live with no expectations to receive no disappointments.
Being the underdog in such a growing industry can be very intimidating but when you put God first, anything is possible. Without him, we're all nothing. It's also very important to always know your worth and believe in your yourself, regardless if you have the support or "following" that others may have or not. Owning a business is not for everyone but if you are serious about it, you must know that it takes a lot of hard work and sacrifice that a lot of people don't see. Most people only see the finished product but don't understand what happened behind the scenes. I always say that only the strong will survive. Most people do it for the love of money but money doesn't always equal happiness. Only those who are truly passionate about what they do will thrive in it.
So let's switch gears a bit and go into TheeJMcGheeWigs story. Tell us more about the business.
TheeJMcGheeWigs is known for creating hand sewn and machine sewn wigs for women that promotes growth, protects the hair, allow versatility and ultimately saves money. We are known for creating sleek and voluminous looks and fun colors for any occasion.
It is very common for women of color to have natural hair. This means that your hair is 100% chemical free of relaxers, perms or anything that alters the natural hair texture. While most are already natural, some women are undergoing the transition phase where they are growing out their natural hair while they still have some relaxed hair, too. I personally was not comfortable wearing my hair when I first became natural because it was very short. My wigs allowed me to still achieve the look that I desired while promoting the growing and healthy hair.
Wigs are great for a number of reasons. The first reason is that they act as a protective style. The heat from hot tools is one of the leading causes of damage in hair that leads to breakage. Wearing wigs prevents one from having to straighten their natural hair daily. Wigs also promote growth. Wearing wigs allows your hair time to grow because it is not being combed, brushed or penetrated on a daily basis. Not only does it act as a protective style but it gives you a break. Natural hair comes in many different textures and some textures, such as mine, can be difficult to manage. Wigs allow you a "get up and go" hairstyle without the daily hassle of natural hair. They lastly offer versatility. I personally like to switch up my looks, so instead of spending hundreds to get it done every month, I have a few wigs I rotate between. Sometimes, I like to go short and curly, other times I like to go long and straight. The versatility is endless because the installation is so easy and can be done by even a beginner.
What sets TheeJMcGheeWigs apart from other brands is our edgy looks and customer service. We strive to provide quality, celebrity looks for an affordable price. We understand that wigs can be expensive, so we offer the option to provide your own hair so that you're able to get a quality wig made at a price suitable for you. We continue to invest in classes so that we are skilled and up to date on all the newest trends. It is also very important to gain the trust of all my clients to ensure a pleasant customer experience. All of our wigs are made with integrity. Whether we get the opportunity to work with a celebrity client or a normal college student who is shopping for their very first wig, it is our job to make sure that we provide the best service possible for each wig, no matter who the customer.
In just a year, we have created a brand with over 100+ clients ranging from Georgia to Texas, to New York to South Africa. Our most recent accomplishment included making a wig for a Princess in South Africa. We are thankful to have come so far in such a short amount of time. TheeJMcGheeWigs wouldn't be possible without God, our supportive clients, my fiancé who inspired me to take a leap of faith and wears many hats behinds the scenes and a host of family and close friends. Our goal is to continue to expand and become bigger and better.
Looking back on your childhood, what experiences do you feel played an important role in shaping the person you grew up to be?
Growing up, witnessing people work from paycheck to paycheck played an outsized role in my current success. I knew I never wanted that for myself or my future family. My father always inspired us to be better than himself and to live a life with no limits. Growing up, I lived a normal middle-class life but I always knew I wanted more for myself and needed to take the necessary steps to fulfill the lifestyle I desired.
Pricing:
Custom closure unit starting at $105 (when providing your own hair).
Custom frontal unit starting at $125 (when providing your own hair).
A list of hair prices and additional are available on the website.
Contact Info:
Image Credit:
Myself, Ladarius Cook, Tedric Davenport, Marcus Thomas
Getting in touch: VoyageATL is built on recommendations from the community; it's how we uncover hidden gems, so if you know someone who deserves recognition please let us know here.