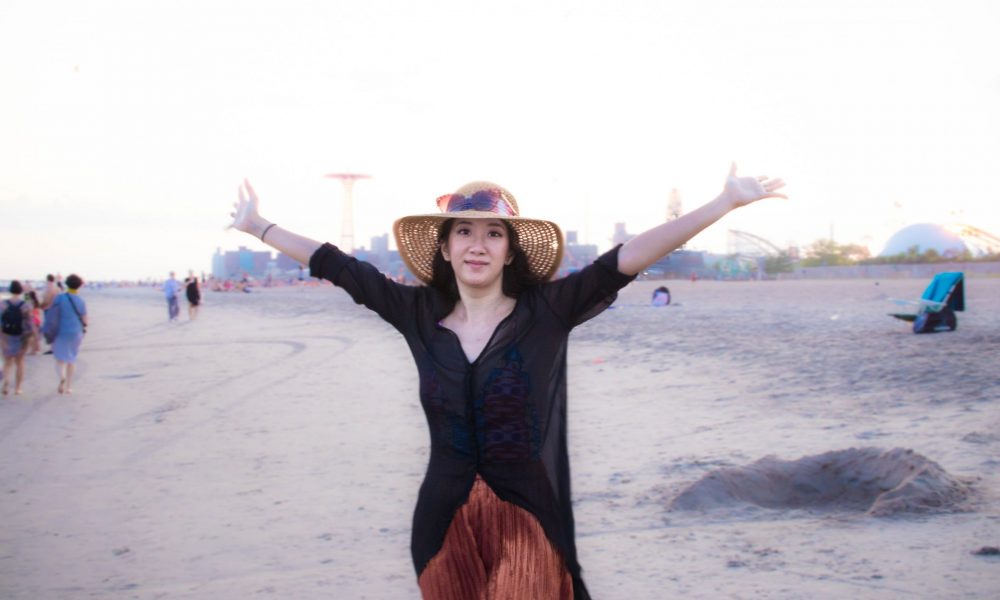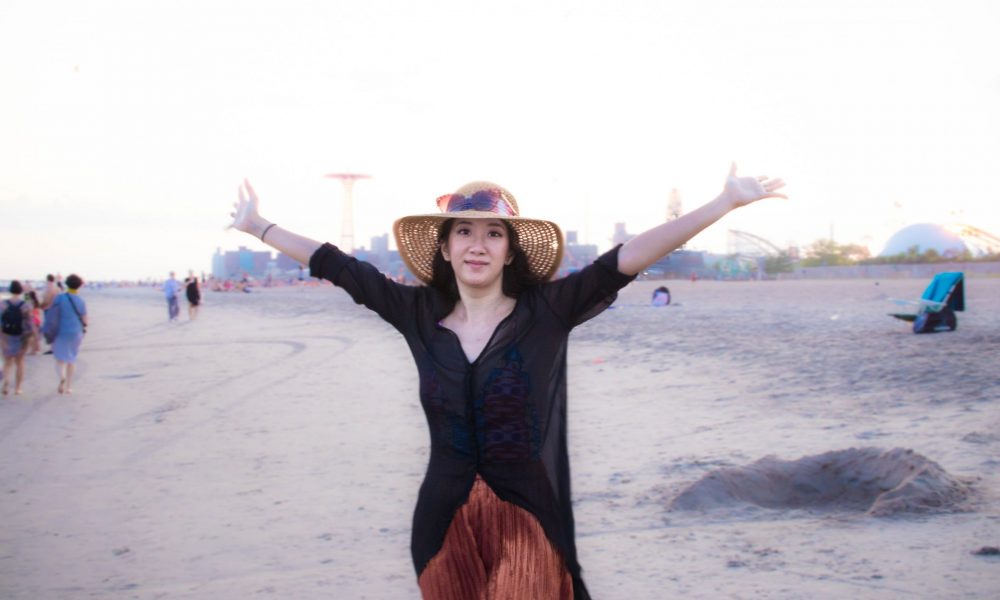 Today we'd like to introduce you to Jenny Lin.
Jenny, let's start with your story. We'd love to hear how you got started and how the journey has been so far.
My story is about being an Asian American searching for identity and self-worth while battling social anxiety. In my journey to understand myself and face my obstacles, I have taken up acting and have discovered my life's purpose.
I am the first-born of three children to immigrant parents from Guangdong, China. Like many immigrants, my parents came to America chasing the "American Dream". Due to their low proficiency in English, they worked low paying jobs; my father worked as a car service driver and my mother a factory seamstress. After two years in the United States, I was born. My parents struggled to make a living and to take care of me at the same time, so I was sent to China for my grandparents to care of. After a few years, my parents were able to save enough money to bring me back to America to start elementary school. This is where my social anxiety and identity struggles started. Events from my childhood left deep impressions on my social development.
I was placed in an English/Chinese immersion program for all of my elementary school years, where Chinese students were grouped to learn both English and Chinese. My classmates and I were bullied by non-Asian students from other classes frequently during lunchtime. We were called names like "Chink" and "Chino" and mocked for our appearances and language while we lined up to get food. All of these harassment made me feel ashamed of being Chinese. Due to the trauma early on, I developed deep social anxiety. I resented learning about my culture and language because I thought being Chinese was a bad thing. This added to me being the quiet girl and making friends was hard. Luckily, I able to befriend a fellow classmate.
In junior high school, I was placed in classes with students of different ethnicities. I no longer had my safety net of classmates from elementary school. Many times, other students invited me to play during lunch recess, but I retreated due to my fear of being teased for being quiet. I ate my lunches slowly to avoid talking and all I wanted was to be invisible. I learned to isolate myself and be an observer. The only comfort I had was having my one friend from elementary school to keep me company, on the walk to and from school. There were days I would not talk to anyone in my classes and only looked forward to the end of the day to talk to her. I became depended on her to feel safe and we became best friends.
As our friendship carried on into high school, we became interested in different things and our friendship started to dissipate. I was interested in art and fashion design and she liked social activities like handball and afterschool clubs. It was easy for her to make friends and I didn't have the courage to tell her my anxieties. I didn't want to hold her back from socializing, so I isolated myself even more and we stopped hanging out. I avoided lunchtime all together and spent the time in the library. Afterschool there were school theater performances and I would go watch alone. The students in the plays were self-assured and talented and I admired their confidence. I thought of what it would be like to be on stage too. I thought perhaps performing would force me to learn how to express myself, feel valued, and connect with people. But I let this idea pass as I was pressured to attend college by my parents. I went on to study fashion design for college at the Fashion Institute of Technology in New York.
During college, the atmosphere changed, and I focused on personal interests. I was exposed to East Asian art and culture in history classes. Then in my sophomore year in 2008, the opening and closing ceremonies of the Olympics in China was shown on American national television and it changed my perspective of being Asian. I had not seen such spectacles coming from Asia and I felt a sense of empowerment and pride. I became obsessed with seeking out Asian art, film, music, and fashion. It was uplifting to see people that looked like me, having deep histories and created things that influenced the world. It inspired me to take up a minor in Asian Art for my last two years. Then I graduated from college in 2010, with a bachelor's degree in Fine Arts.
After graduating, I took a year off to decompress but, in all honesty, my social anxiety made me dread interacting with people in the work environment. With familial pressure, I was pushed to join the workforce and I worked for big and small companies in the fashion industry for several years as a designer. Into my mid 20's, my anxieties, loneliness, and work pressures manifested into panic attacks and suicidal thoughts. I was feeling unfulfilled, wanting desperately to express myself and connect with people. I couldn't be quiet and hide anymore. I wanted to be seen and heard. I needed to revisit my idea of performing, so in a span of three weeks in 2016, I enrolled in acting school, quit my job, and started my two-year conservatory at The Lee Strasberg Theatre and Film Institute. I had changed my life and started my journey of self-discovery and improvement.
Overall, has it been relatively smooth? If not, what were some of the struggles along the way?
Now, I am proud to say that I have overcome a lot with social anxiety, but I know I still have so much more learn. My anxiety is something I am always aware of, and it never goes away but I have to manage it and it pushes me to connect with people even more. With acting, I have learned how characters/people behave by reading plays, watching films, seeing fellow students perform, and being on stage myself. I have observed, listened, and openly participated. I have learned that people have sets of behaviors, speech patterns, personality ticks, and habits. People are what they are and do what they do due to their given life circumstances and past experiences. To connect and understand people, I need to examine my own humanity. I need to know about my emotions, urges to do things, desires, attention, concentration, intentions, and perceptions. I have to look at myself objectively and accept myself as I am, anxieties and all. I have opened up on stage and in everyday life. Making friends is a little easier and I find it less overwhelming. I have discovered that connecting with people through performance is my life's purpose. I feel true joy that people can be related to the stories I bring to life in theatre and film. My advice for anyone starting their journey is to take time to learn about yourself, accept all of your positive traits and shortcomings, explore what you truly feel happy in doing, and take action even with fear tagging along.
What do you do, what do you specialize in, what are you known for, etc. What are you most proud of? What sets you apart from others?
Since graduating the acting conservatory in 2018, I starred in the New York off-Broadway play called "Flying Tigers Flying Away", directed by Xi Zhang and appeared in a short film called "Sweet & Sour", directed by Dora Endre, which got critical acclaim in the Atlanta, Portland, & Houston Comedy Film Festivals. And soon to be released, I starred in the short film called "Mother Tongue", directed by Eris Qian from New York University. Along with my experience fashion design, I was able to combine my talents to do costuming. In collaboration with Storm Ritter Studios, I was hands-on in making the garments for the character of Janice Ian, in Mean Girls on Broadway. I also designed for off-Broadway shows like "PVT. Wars", directed by Dale Robertson, and "Rushi: The Three Incarnations of a Chinese Woman", written and performed by Yanzi Ding and directed by Giorgia Testa. Recently I am proud to have joined the staff of the New York Asian Film Festival and began taking the initiative in germinating the Asian American division, in hopes of bridging the gap between Asian filmmakers from Asia and the West.
Do you have a lesson or advice you'd like to share with young women just starting out?
My motto is "Keep on Going!" because life is all about the process. Any career is worthwhile when you can feel the joy in the work. Work on yourself before you can service others and don't be afraid to start something new.
Contact Info:
Image Credit:
Linda Lin, Storm Ritter
Suggest a story: VoyageATL is built on recommendations from the community; it's how we uncover hidden gems, so if you or someone you know deserves recognition please let us know here.