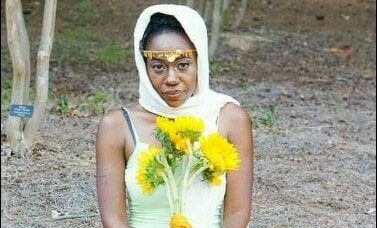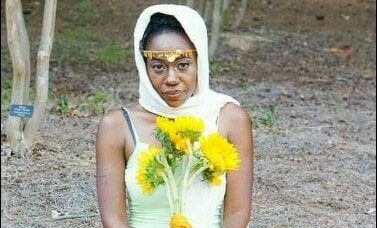 Today we'd like to introduce you to Shanika "Sunshyne" Purnell.
Shanika, can you briefly walk us through your story – how you started and how you got to where you are today.
I am a southern girl from Mobile, Alabama. I was born with grey eyes and a caulbearer, or as the elders would say, with a veil over my eyes. I've always felt, moved and seen things differently. When I was younger, I experienced things that I could not explain. Things like telekinesis, seeing people's auras and energy, as well as telepathy, amongst other things. The saying is when you are born with the veil, you're born with spiritual gifts. So in my case, it reigns true.
I was faced with, like many, the traumas that life can bare us: dysfunction, toxic environments, broken family units, exposure to alcohol and drug abuse, narcissism, mental illness, emotional and physical abuse. I was around adults who did their best, but did not understand my sensitivity and gifts. This created suppression of the true me. I grew up in a culture where psychic gifts such as mine, were labeled demonic or evil. Years of suppressing created a level of guilt, shame and subdudded identity.
Fast forward to my 20's. Major life changes began for me. I became the mother of a son and I also began attracting people who spoke their truth through a beautiful, expressive art called spoken word poetry. I had already been journaling and writing my own poetry since my preteen years. To get on stage and express myself became my therapy sessions, a well-needed healing experience for me at that time. My Stage name became sunshynethadevine.
I became a well-known spoken word artist, during what felt like the "New Age Harlem Renaissance" happening right in Atlanta, Georgia. I was an active member of the Live Poet's Society for over five years. During this time, I was featured in numerous showcases and traveled to different cities and events to display my gift. I toured with NACA (National Association of Campus Activities) in 2003. Underground Epics and Soulotions, LLC awarded me the most Erotic Poet of 2002. From 2001-2004 I diligently worked as 1/3rd co-founder of an organization called SPEAK, LLC (Sister Poets Embracing Altruistic Kinship).
As I entered my 30's with a new lease on life, through: marriage, giving birth to my two daughters. This dynamic of birthing girls introduced me to a new level of soul searching. It required that I needed to dig deeper for my healing. I began to naturally attract mothers that were into homeschooling, health and wellness, herbalism and natural remedies. These years became my upgrade years. I studied and gained certifications in many of the mentioned modalities (such as reiki master, yoni steam practitioner, herbalist, life coach, and more.) We formed a beautiful Sisterhood through homeschooling our children together.
Unfortunately, due to domestic violence, we lost one of our sisters. It was a huge devastating blow to our community. Queen Harambee, her stage name, was a mother of four, and she too was into the healing arts (massage therapy, nutrition, Qigong) and poetry. After losing her, I decided to do a forgiveness ceremony with my daughters. I asked them who they would like to forgive. To my surprise, my youngest daughter, (who had to be about four or five years old at the time) wanted to forgive the being who took Queen Harambee's life.
In that instant, I knew that I had to create a platform to offer people in the community, to seek their self-healing. Those who suffer in silence like Queen Harambee and those who have deep-rooted pain like her spouse. Harambee House of Wellness is named in honor of Queen Harambee (Anisa Patton). In Swahili, Harambee means "we come together or pull together."
Today, Harambee House of Wellness consists of four wellness practitioners who are all professionals in the holistic wellness field. We combine our skills to offer wellness services under one collaborative effort. The partners include: Felecia Ife Wilson (Chief Managing Officer)- Reiki Master, Doula in training. Iya Aswad (Resource and Community Outsource Coordinator)- Yoga Instructor, Reiki Master, Goddess Tea (Creative Director)- Reiki Master, Feng Shui Interior Designer and myself Shanika Sunshyne Purnell (Founder/CEO)- Life Coach, Reiki Master and Energy Practitioner, Certified Law of Attraction Practitioner, Matchmaker, Past Life Regression Hypnotist, Naturopathic Nutrition Coach, Naturopathic Herbalist, Yoni Steam Practitioner, Womb Yoga Instructor, Intuitive Reader, Ordained Spiritual Minister, Theta Healing™ DNA Practitioner.
Our Vision is to address the whole person; mind, etheric, body and spirit, contributing to healthier people, family, communities and world. Our mission is to pull families and communities together in Sacred Union, to assist and encourage healing, sustainability, oneness, enlightenment, and overall whole-self wellness by offering a plethora of alternative healing techniques and supportive resources for the community.
Great, so let's dig a little deeper into the story – has it been an easy path overall and if not, what were the challenges you've had to overcome?
It seems almost cliche to say: "without darkness, there is no light." But it is so true. It is the universal law of polarity which states "Nothing is one-sided; everything contains its opposite" Without rain there are no flowers to bloom, only drought which is an imbalance. So yes, the road has been turbulent, yet necessary. Some of my greatest lessons have come during the most challenging times. I believe the greatest struggle with anyone is their own internal struggles. We tend to fall into stagnant, self-sabotaging, and procrastinating ways of living because it's safe. Subconsciously, we don't feel worthy enough to carry our vision into fruition. We may worry how we will be judged by loved ones, if we step out into our true selves and conquer our true purpose.
Staying in stagnation requires only the bare minimum. Growth means pushing past the fears we develop over time. It means facing the dark parts of ourselves to push past the hurt to deliver the mission we were sent here to birth. So my advice to young women or anyone this may resonate with. If you want to advance your business, advance your mindset. Only you can. If you want to move forward from a relationship. Move. Ask for help, Only you can. If you want better health. Study nutrition. Apply it. If you want more money, create multiple streams of passive income. Hang out with big thinkers. No one in the world can move your movement but you, so be sure to always revisit checking yourself, Do your self-work, because only you can manifest your desires and live your personal truth!
What should we know about Harambee House of Wellness? What do you guys do best? What sets you apart from the competition?
Harambee House of Wellness provides an array of wellness services and events. We offer various energy healing techniques such as Usui Reiki, Kundalini Reiki, Chakra Flush, Aura Flush, Chakra Repair, Meridian Flush, Pulse Reiki, DNA Healing Reiki, Intuitive Card Readings, Negative Entity Removal, and a host of other specialized techniques. We also provide seminars, workshops, educational facilitation, herbalism, nutrition classes, life coaching, yoga classes, meditation, retreats, crystal therapy, men's wellness, sacred circles, feng shui, yoni steaming. We feel these are a good combination of services because it helps address the whole person; mind, body and spirit. This helps contribute to healthier people, families, communities and world.
What we believe sets us apart is 1. Being guided through intuition. We don't allow outside influences to dictate how we move. We are 100% Spirit Led. For us, it's not about the money, but fulfilling the needs of the individual that we are servicing 2. We are a generational business, meaning, our partners range from ages 20's- 50's, so we are relatable. 3. We offer unique experiences not only through our services and products, but also our unparalleled events. Some of our one-of-a-kind events include Reiki by the River, Wrap your Crown Photoshoot, Tea & Tarot Fest, Liberate Your Libido, Radical Self-Love Day, just to name a few.
It would be great to hear about any apps, books, podcasts or other resources that you've used and would recommend to others.
I LOVE books. To pace myself I will give a top ten list of books I keep near:
1.The Four Agreements by Don Miguel Ruiz
2. All Women Are Healers by Diane Stein
3. Deity Linkage Manual by S. Ali Myers
4. Moon Mother Moon, Daughter by Janet Lucy & Terri Allison
5. As A Man Thinketh by James Allen
6. Overcoming an Angry Vagina by Queen Afua
7. Herbal Healing for Children by Demetria Clark
8. The Wise Woman Herbal Wise by Susan S. Weed
9. The Encyclopedia of Crystals by Judy Hall
10.Healing Herbal Teas by Sarah Farr
Pricing:
Reiki Session (Includes Sound Healing and Healing Stone Therapy) $25+
Chakra Repair (Helps to balance and repair chakras.) $35
Single Life Coach Sessions (Group Sessions and Package Bundles Available) $80+
Vaginal Steam ​Peaceful Package $75+
Sisterhood Package (Bring a friend and steam together!) $150
Sound Healing Sessions (1-on-1 Session You can choose from a 15, 20 or 30 minute session.) $45+
Sound Healing Group Session (Group of 5 or more) $35+
Intuitive Card Readings $15+
Sacred Circle starting at $10 per person
House Clearing $150+
Chakra Clearing and Balancing $115
Ethereal Crystal Session $45
Contact Info:
Image Credit:
Reginald Dunson (The Holistic Artist) & Ny'Jus Franklin ( Nytrogen Photography)
Suggest a story: VoyageATL is built on recommendations from the community; it's how we uncover hidden gems, so if you or someone you know deserves recognition please let us know here.