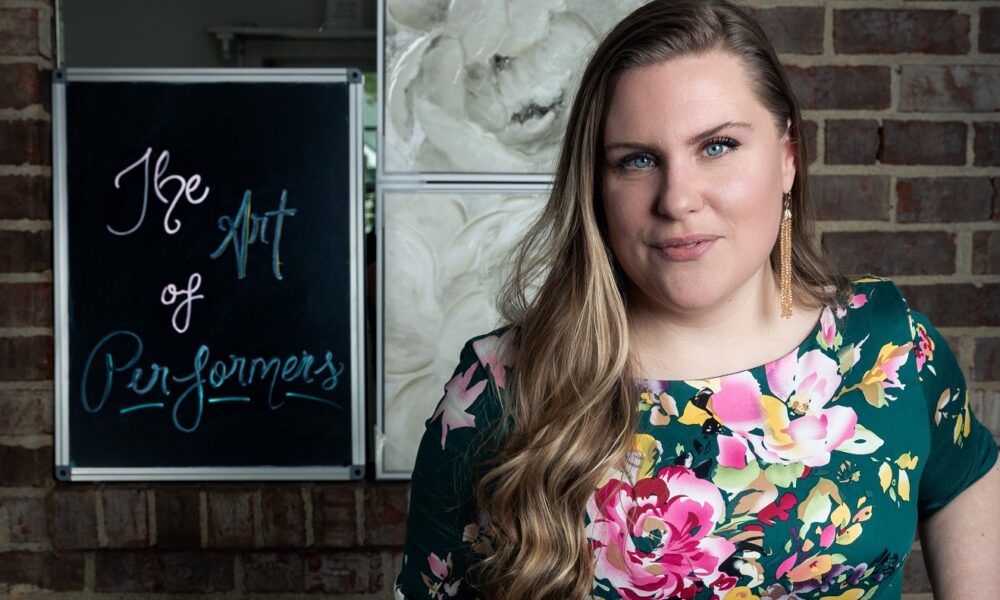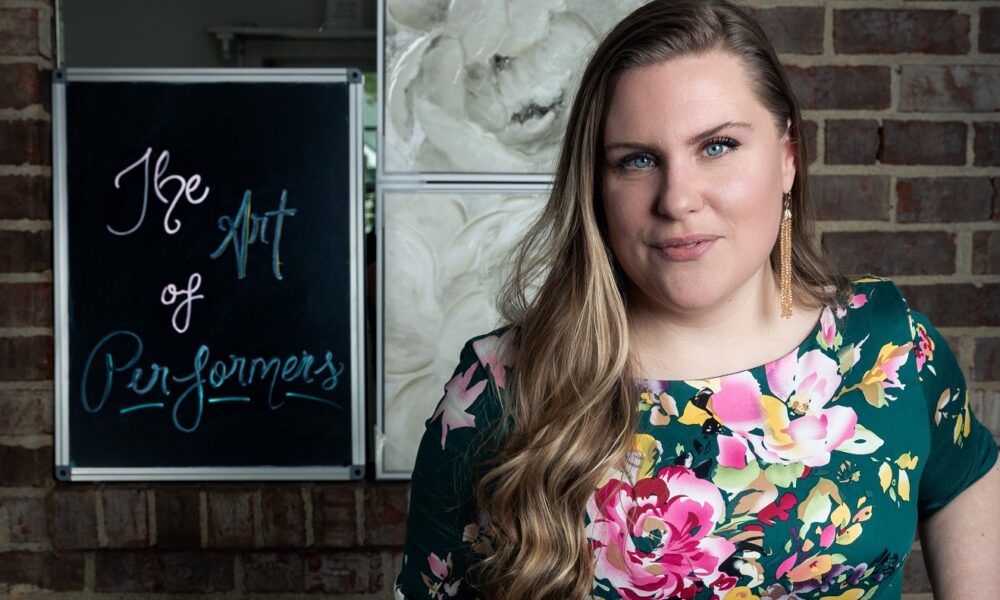 Today we'd like to introduce you to Madison Montgomery.
Hi Madison, we'd love for you to start by introducing yourself.
I think artists rarely take a straight path to reach our goals, and as a result, we end up learning so much about ourselves along the way. It's a cliche to say, "it's not the destination, it's the journey", but in my case, and in the case of many others in the performing arts, it's an accurate one. So often, we discover more of what we're capable of and what our passions turn into as we set out toward that original goal. I knew I wanted to be a performer at a very, very early age, but what I didn't know was what else I was going to get to be. I was able to cultivate my gifts and passions for singing, dancing, acting, and playing music early in life, and along the journey to becoming a performer, I also became a director, a choreographer, a producer, a songwriter, a podcast host, and the Artistic Director of my own theatre company. So much of what I have always loved to do for myself has expanded to what I love to help others do as well. This last year has given me the opportunity to connect artists in my life with each other and help them to see their own visions come to life, to lift up the voices of many others who have struggled with the changes in the performing arts field, and to provide a safe space to invest in young adults and adults who want to be a part of the things I also love to do.
This experience has felt like magic, watching something that I love so much and that is such an enormous part of me, grow and expand and allow me to share it with others, beyond just performing. I have learned so much about the nuances of my craft and the corners of the performing arts field that didn't previously belong to me.
If I had told the starry-eyed version of myself who packed up and moved to New York in pursuit of her place on The Great White Way that she would own and operate her own community theatre within a decade, I would have checked that lady's temperature and put her to bed, but here we are, making it happen with the help of some incredibly talented friends. The podcast is much more believable; I've always been a talker.
Can you talk to us a bit about the challenges and lessons you've learned along the way. Looking back would you say it's been easy or smooth in retrospect?
Just like anything worth pursuing, there are ups and downs along the way. The performing arts field comes with its own set of challenges, from auditions to finding your corner, it's takes constant work. The first time I ever auditioned for a professional show, I was petrified but lulled into a false sense of security by a great experience with a very encouraging casting director. The tenth time I auditioned for a professional show, I got so nervous, I left my spot in line, got sick, and jumped back in just in time to be asked if it was my first audition. Just the experience of trying to get in front of the right people can be incredibly nerve-racking; I saw a hypnotherapist for months to get my audition anxiety under control. There were days where I got callbacks for Broadway shows and days where I would sit for 8 hours just hoping to be seen. Performers have to learn to ride the waves that come with the territory. We go through periods of lush amounts of work and then being starved for a role for months. Sometimes everyone wants you, sometimes casting directors don't lookup.
Last year, we all went through a collective pause that felt more like a screeching halt. No one was working, and no one was creating; we all had to wait. The performing arts took an enormous hit, and we waited to be told that we could have our careers back. Many of us went through episodes of depression, hopelessness, and anxiety. But, new work came from that time too, and that's how my podcast, The Art of Performers, came to be. My podcast became a platform to talk with other artists about what we were experiencing, how we were keeping afloat, what the time off meant for us as individuals. It's raw and motivating and real. Even in the toughest times, artists find art; we will always find ways to create. In fact, Season 3 is going to be about our "new normal", and the evolution of the arts.
Appreciate you sharing that. What else should we know about what you do?
I am a seasoned performer and multi-hyphenate with a love for music, theatre, old movies, cats, Disney, and people. That last one stands out in most things I do and is probably what defines me most.
I'm an actor, singer, impressionist, musician, and aspiring voice actor represented by Stewart Talent, with credits in New York and Atlanta. I love connecting with fellow artists and audiences on stage or screen via airwaves and any other platform I can get my hands on.
I produce and host a podcast called The Art of Performers which was originally created during the difficulty of 2020, as a way to connect with fellow practitioners and lovers of the performing arts as we navigated the "Cosmic Pause" of our field. It grew to become a platform and sounding board where we could relate to each other and create an environment of a kind of artistic therapy. I have talked with content creators, voice actors, Broadway swings, independent artists, recording artists, producers, and more, and each episode has been a beautiful experience.
I'm also a director, choreographer, and vocal coach and I own and operate a community theatre and production company called Creative Artists Theatrical Studios (CATS) in Metro-Atlanta. CATS focuses on investing in adults and young adults who are aspiring performers in the Atlanta area. This is made possible with the help of some friends with a mutual passion for people and the arts, including fellow Director Jenn Loudermilk and Music Director Lucas Tarrant with whom I am currently working alongside as the creative team of Act 1's White Christmas. Currently, CATS produces well-known musicals and plays but will also be expanding to produce works of aspiring playwrights and hopefully two musicals that I'm currently writing.
I love to share the things I love – especially the arts – with as many people I can and to help them connect to it, whether as observers, participants, students or creators. Our passions make us who we are, and they teach us how to interact with the world around us. Art is beautiful, it's important, and it's ever-changing. I just want to be a part of it and help other people to do that too.
What has been the most important lesson you've learned along your journey?
This one is easy to answer but was not so easy to learn. You can't do it alone. And even if you can, it doesn't mean you should. Even the most independent and capable people need other people to teach, assist, help, and guide us. I have always been a self-starter, but navigating a global crisis, opening a theatre company, starting several new projects, and taking on what felt at times like an insurmountable amount of work would have been absolutely impossible without my people. I am ever thankful for everyone who has believed in me, helped me in some way, and encouraged me on this journey.
Contact Info:

Image Credits:
Wes Milton, The Creative Raven Anna Ritch
Suggest a Story:
 VoyageATL is built on recommendations from the community; it's how we uncover hidden gems, so if you or someone you know deserves recognition please let us know 
here.