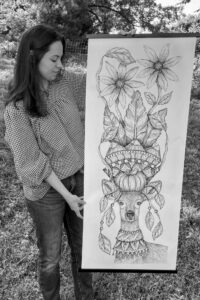 Today we'd like to introduce you to Mackenzie Myrick.
Hi Mackenzie, it's an honor to have you on the platform. Thanks for taking the time to share your story with us – to start maybe you can share some of your backstory with our readers?
I grew up in a family of artists — painters, graphic designers, architects, interior designers, and creative writers. In addition to this, many members of my family — my dad and both of my grandfathers — ran their own businesses for many years. There was definitely no shortage of creativity or can-do attitude growing up, which I think has greatly contributed to my interest in running my own art and illustration business. Drawing and art were activities I definitely did growing up, but they weren't ever my main focus. In fact, I didn't take any art classes in high school. (It's hard to believe — I know!)
I attended The University of Georgia starting in 2015, and I took a variety of classes including psychology, accounting, film, and literature. It was during this time that I began to have more of an interest in visual art. After graduating in 2018, I returned home unsure of what I wanted to do and began working part-time for a mother-and-son company called Southern Straws Cheese Straws. In the meantime, I decided that maybe I would return to school to get a graduate degree in Fine Art. It was during this "limbo" period where I discovered my love for two things: drawing (specifically with pen and ink) and entrepreneurship. So, when August 2020 rolled around, instead of applying to grad school, I launched a website of prints and greeting cards. There wasn't much that went into this decision; it was very spontaneous. But, it felt right.
I officially began my business last year in January 2021, and since then, I have been focusing on creating more art, inventing new products, and finding new customers and clients. I consider my business to have a dual nature. On one hand, I run a retail and wholesale business, designing art for stationery and home goods. I have an online shop where I sell cards, notepads, wood bookmarks, tea towels, garlands, placemats, and more. I also sell my products to retail shops, and you can find my art in 40+ stores around the United States and overseas. I often attend in-person vendor markets, such as the Senoia Farmer's Market and Vintage Market Days in Lawrenceville, to meet new people and sell my products. On the other hand, I am also an artist and illustrator who works on personal commissions and commercial projects, including art for custom stationery, weddings, logos, and book illustrations. Personally, I love the varied nature of the business I am creating, because it creates more opportunities to share my art with people all over the world. If you had told me ten years ago that I would be running my own business focused on art, I would have been a little surprised, but I would also be very proud of myself.
Would you say it's been a smooth road, and if not what are some of the biggest challenges you've faced along the way?
No, it has definitely not been a smooth road! I think there is a common misconception that running your own business is easy because you're the boss when in reality, the opposite is true. I can wholeheartedly say that running my own business has been the most difficult and most eye-opening experience of my life thus far. There are always new obstacles and challenges to figure out, from printers breaking when orders need to go out to financing the business with most of my savings.
One of the main obstacles I am currently dealing with is finding new shops to carry my products. I thought this would be way easier than it has been! In my experience, emailing potential shops does not work 90% of the time; either the message goes to spam, they ignore it or decide they don't have time for it. Because of this, when a shop is within driving distance, I typically make the extra effort to visit the store in person, introduce myself, and leave a sample of my work. I have built relationships with many shops this way, but of course, driving to a shop is not plausible if it's 3,000 miles away. Additionally, more established shops are often unwilling to try out new product lines, which is unfortunate and makes the market more stagnant. Generally, it can be difficult to find new clients and contacts.
One other struggle I want to mention that I don't usually talk about is that entrepreneurship can be lonely. It can be lonely working by yourself, but it can also be emotionally lonely. While my parents are endlessly encouraging and supportive of my business — I am immensely grateful for all of their help — many people don't really understand what I'm doing. I often get asked, "How's the art thing going?" Or, I get told things like, "I would buy this if it was in color." It can be very discouraging to hear these things, and sometimes it makes me question what I'm doing. I think entrepreneurs both live and see the world in a different way, and this creates a distance between us and a lot of people. It can be challenging to find like-minded people, but when I do, I am so appreciative of those connections and friendships.
All of that being said, it's the challenges that have helped me to grow. Prior to my business, I was inclined to avoid conflict and obstacles at all costs. I worried a lot. One year into running my business, I still worry (how could you not!?), but I know I can handle any of the obstacles that come my way. I definitely put myself out there more, and I'm not as afraid to fail. I remember reading a quote somewhere that said, "If you want to truly know yourself, start a business." This statement couldn't be more true, because when something is entirely dependent on you, you have to learn how to cope, adjust, and grow through the obstacles in your path. It's extremely rewarding to create something out of nothing and watch it grow over time, and I hope I can continue to grow my business for many years to come.
Can you tell our readers more about what you do and what you think sets you apart from others?
I work in pen and ink to create whimsical compositions that are rooted in nature. On one hand, my art is grounded in reality. My subject matter often features real-world plants and animals, drawn in a realistic fashion thanks to the ability to achieve textural details through tiny pen strokes. It's created with one of the most ancient, traditional, and basic mediums there is — pen and ink. On the other hand, my art isn't grounded at all. It's flying through the air in an imaginary land, where opossums carry donuts, hummingbirds capture rainwater to make sweet nectar for their baby birds, and leaves grow out of books. My work is focused on storytelling, and I write short, anecdotal stories for each drawing as a way to add to the world the viewer is experiencing. These anecdotes help to breathe life into my drawings, creating a more emotional response in the viewer. My hope is always that viewers feel when they see my work — that they are curious enough to come back and take a closer look. I find inspiration for my work in many places: folklore, antiques, history, nature, old etchings and manuscripts, architecture, children's books, and everyday encounters to name a few.
One thing that sets me apart from other artists working today is my use of a traditional medium: pen. There has been a huge shift toward digital art production over the past few years, especially in illustration. However, I have always felt like the use of traditional mediums like paint, pen, charcoal, and pastels creates more opportunities for art to emotionally resonate with the viewer. With traditional media, you're one step closer to the artist and how their hands moved across the paper to create that piece of art. Additionally, I would say that my focus on black-and-white drawings is very unique in today's art world. I don't come across many artists working in black-and-white, especially not in the stationery and illustration industries. I'm very happy to work in black-and-white as a way to expose people to a form of art that has been somewhat lost over the years because it can be quite beautiful and intriguing in its ability to capture detail and composition.
This year, one thing I'm most proud of is that I had my first ever solo show at Heritage Art Center located within the Historic District in Columbus, Georgia. We filled the newly renovated gallery with my original artworks as well as larger than life prints and installations. Another exciting moment was shipping wholesale orders to shops in Canada, Germany, and France. I'm definitely hoping to expand my international reach in the future!
Let's talk about our city – what do you love? What do you not love?
As someone who attends art markets in many different areas of Atlanta, I'm happy to see an increasing awareness and appreciation for local businesses, especially artists. I feel like everywhere you go, whether it's downtown, North Atlanta, or South Atlanta (even getting into the Fayetteville, Newnan, and Senoia areas), there are so many opportunities to meet up-and-coming artisans. Many festivals have added art markets to their schedules, and stores are more focused on promoting local product lines. Customers are always looking for new and unique things, too, so it's really a great dynamic. When I meet customers at markets in Atlanta and I tell them I'm local to the area, there is instantly a shift in their demeanor; an opening up and familiarity. From my experience, people in Atlanta truly like supporting local businesses, and for entrepreneurs, that reception and support couldn't be better. What I like least is definitely the traffic (lol!), but more traffic also means more people out and about looking to experience all that the city has to offer.
Contact Info: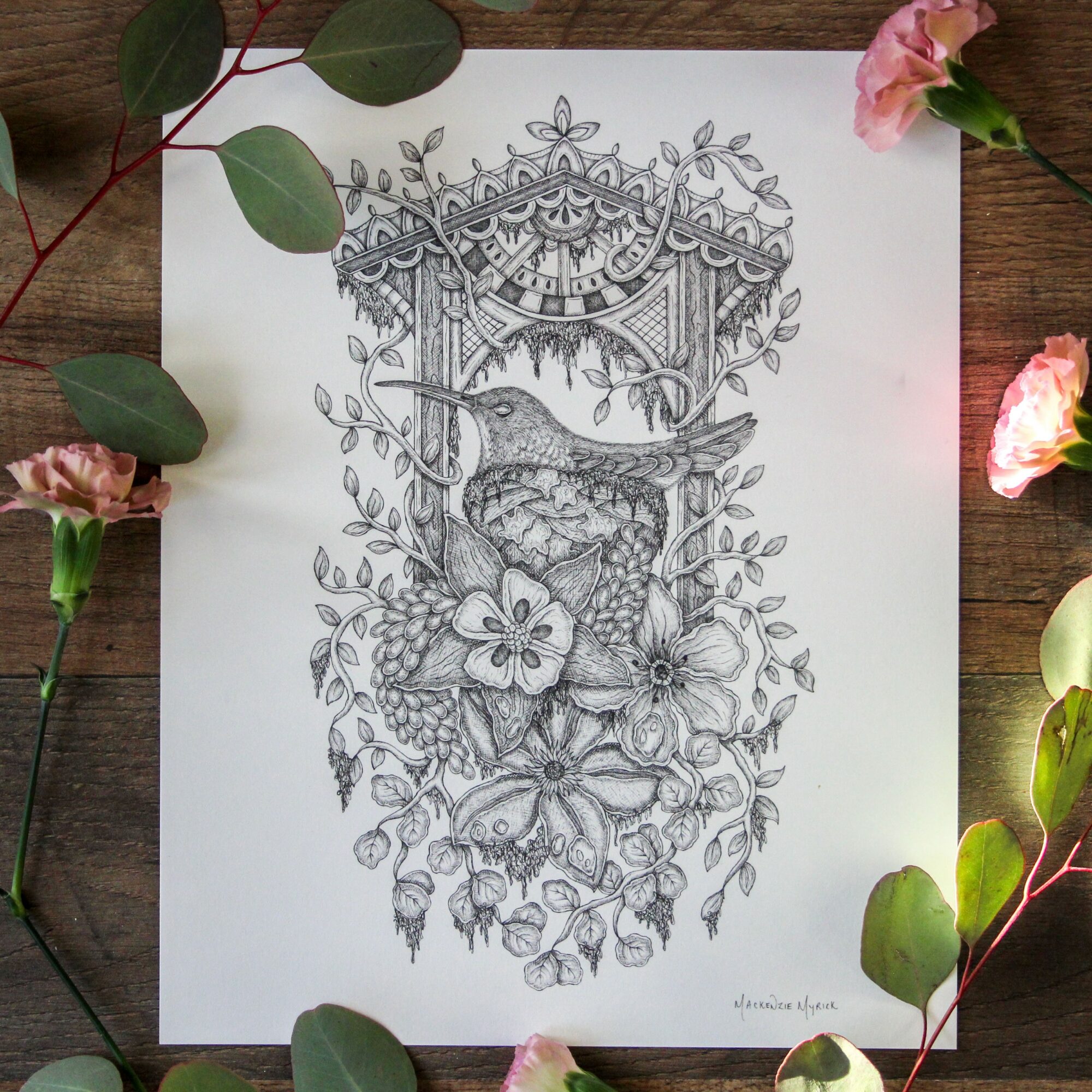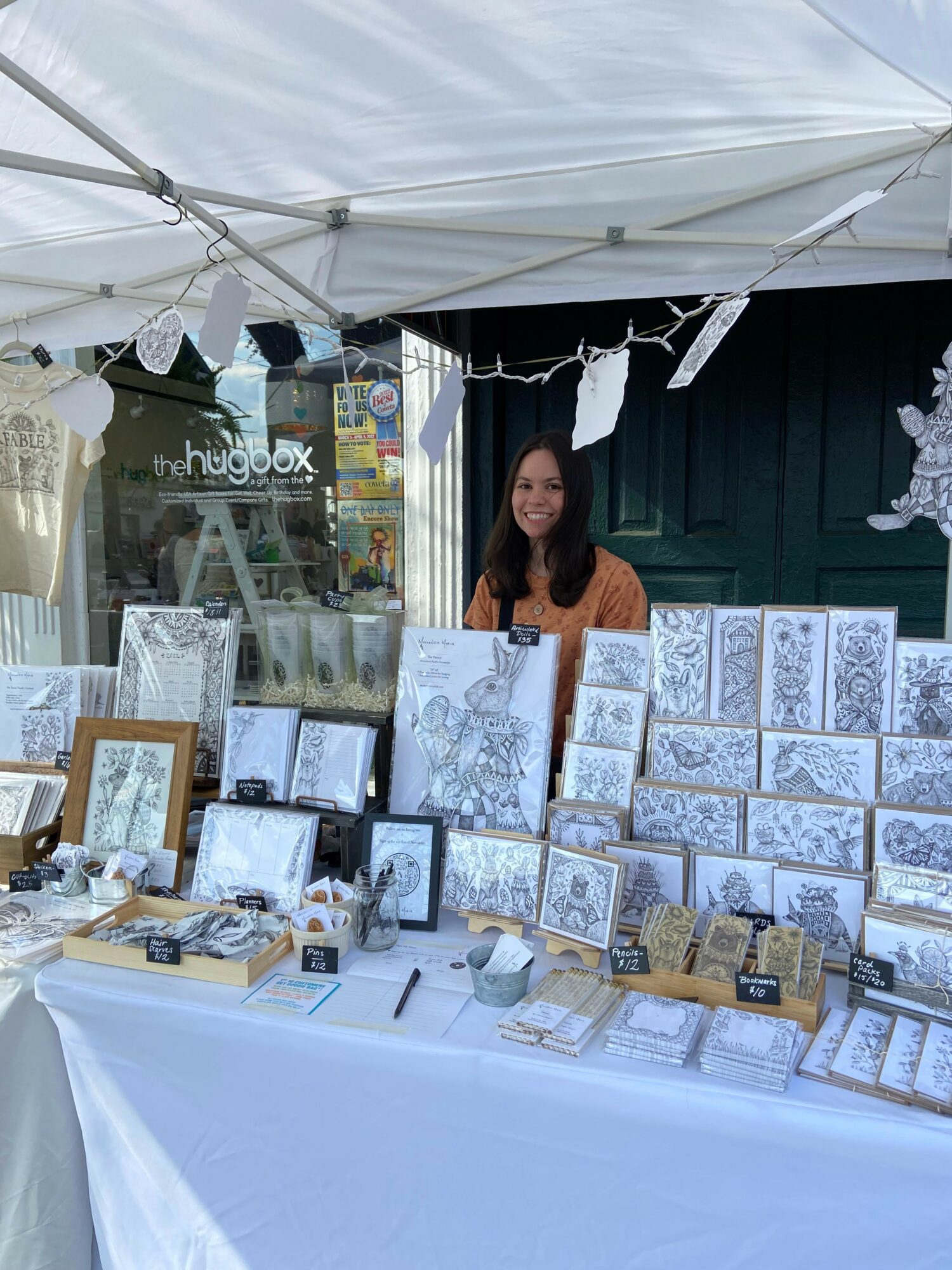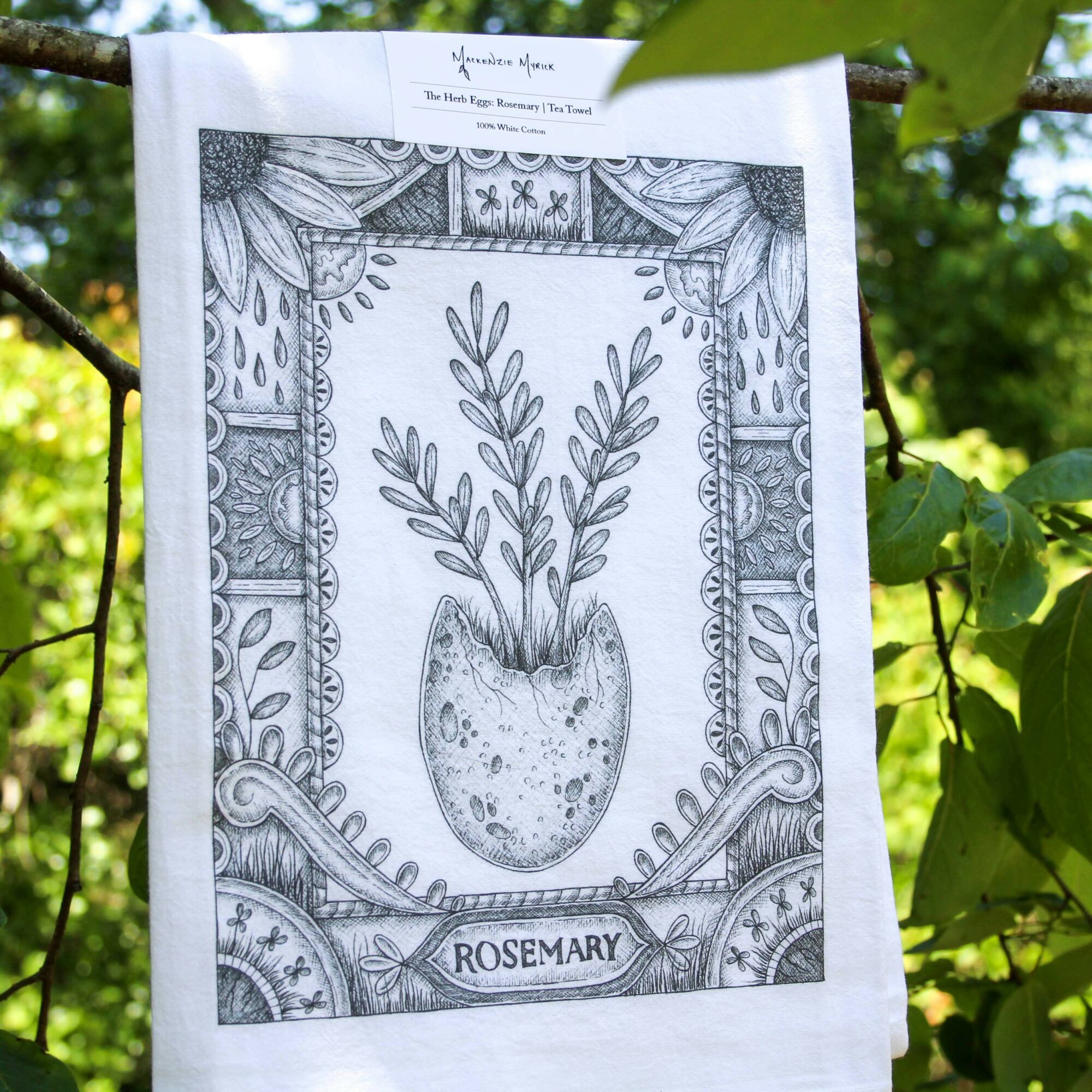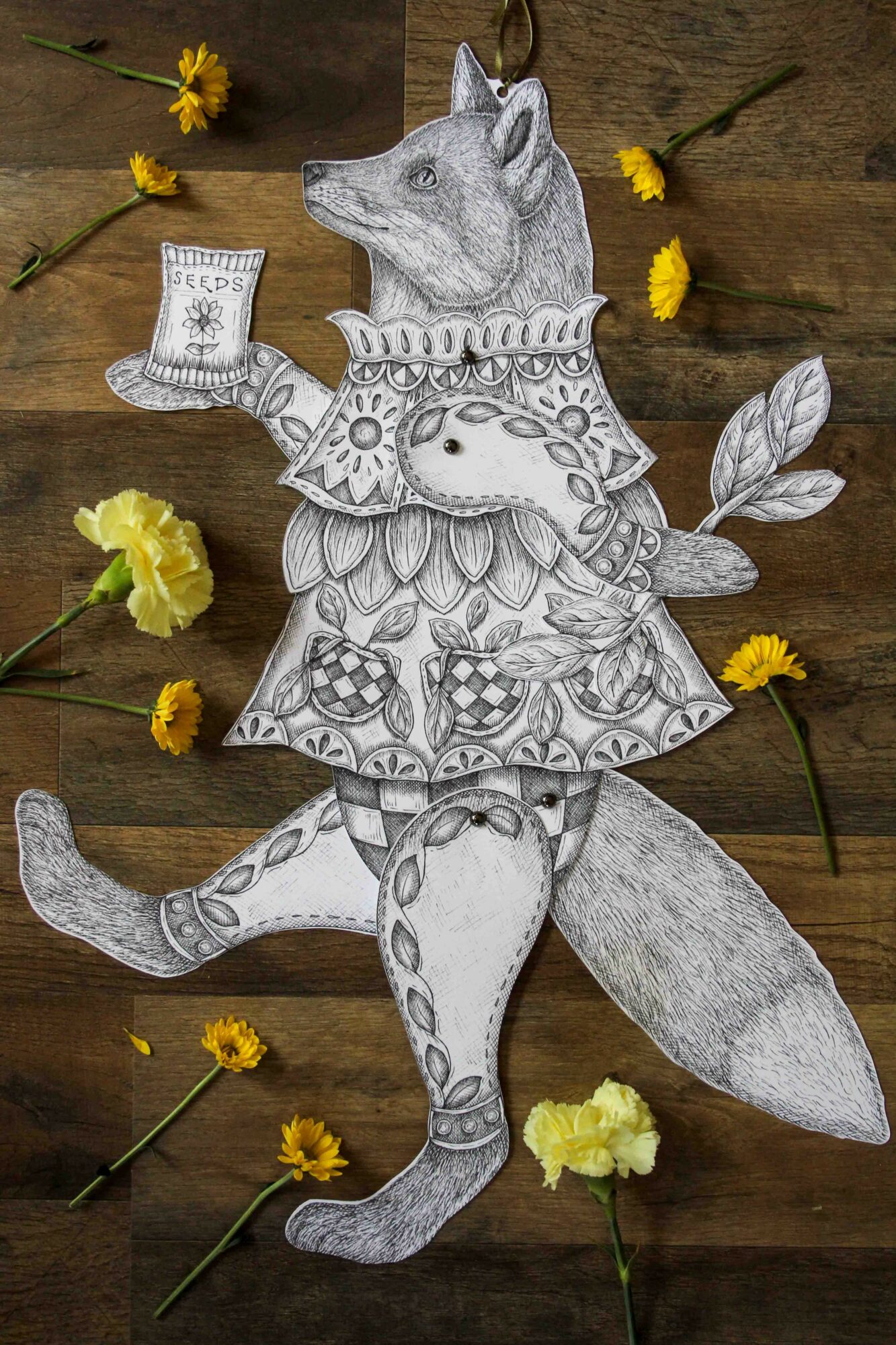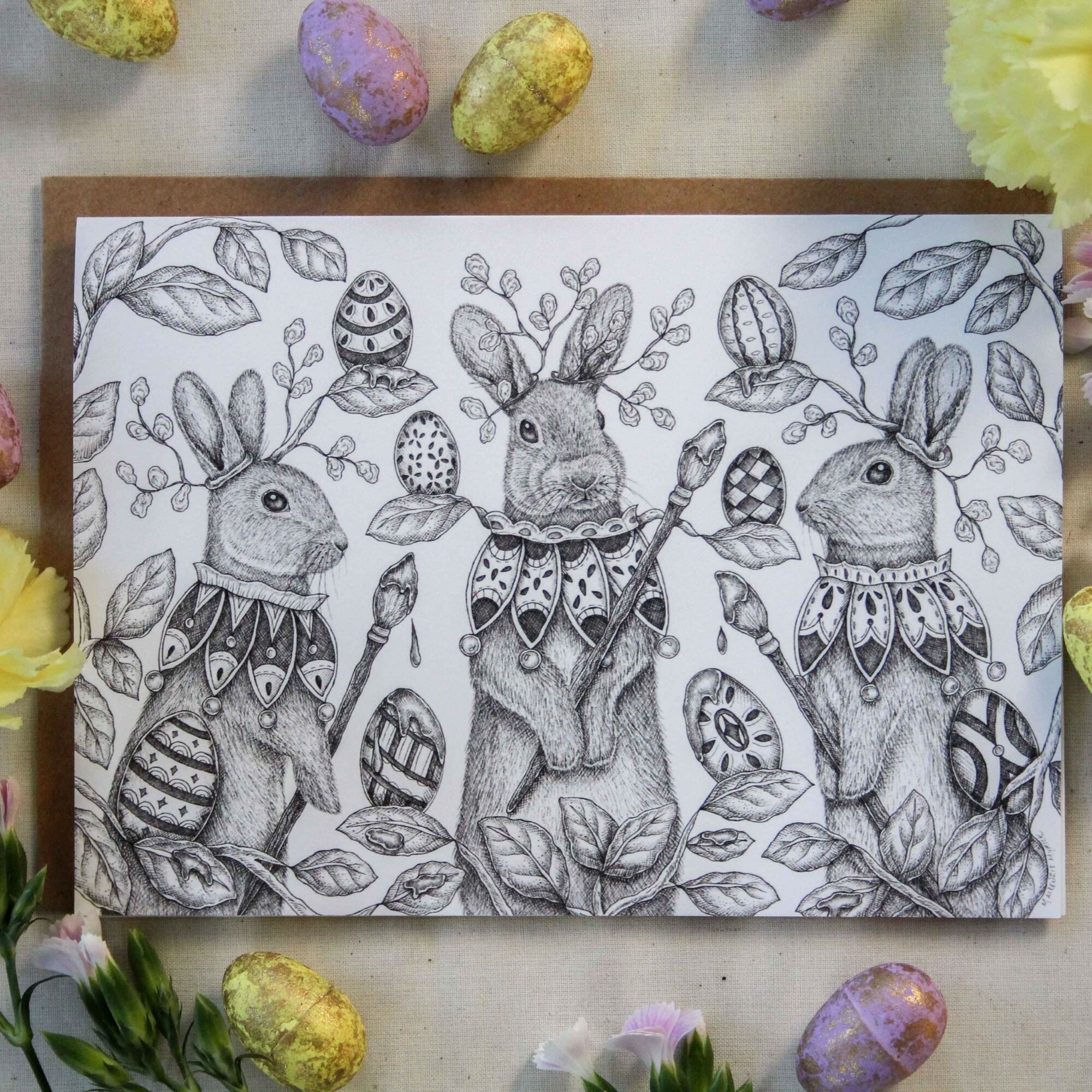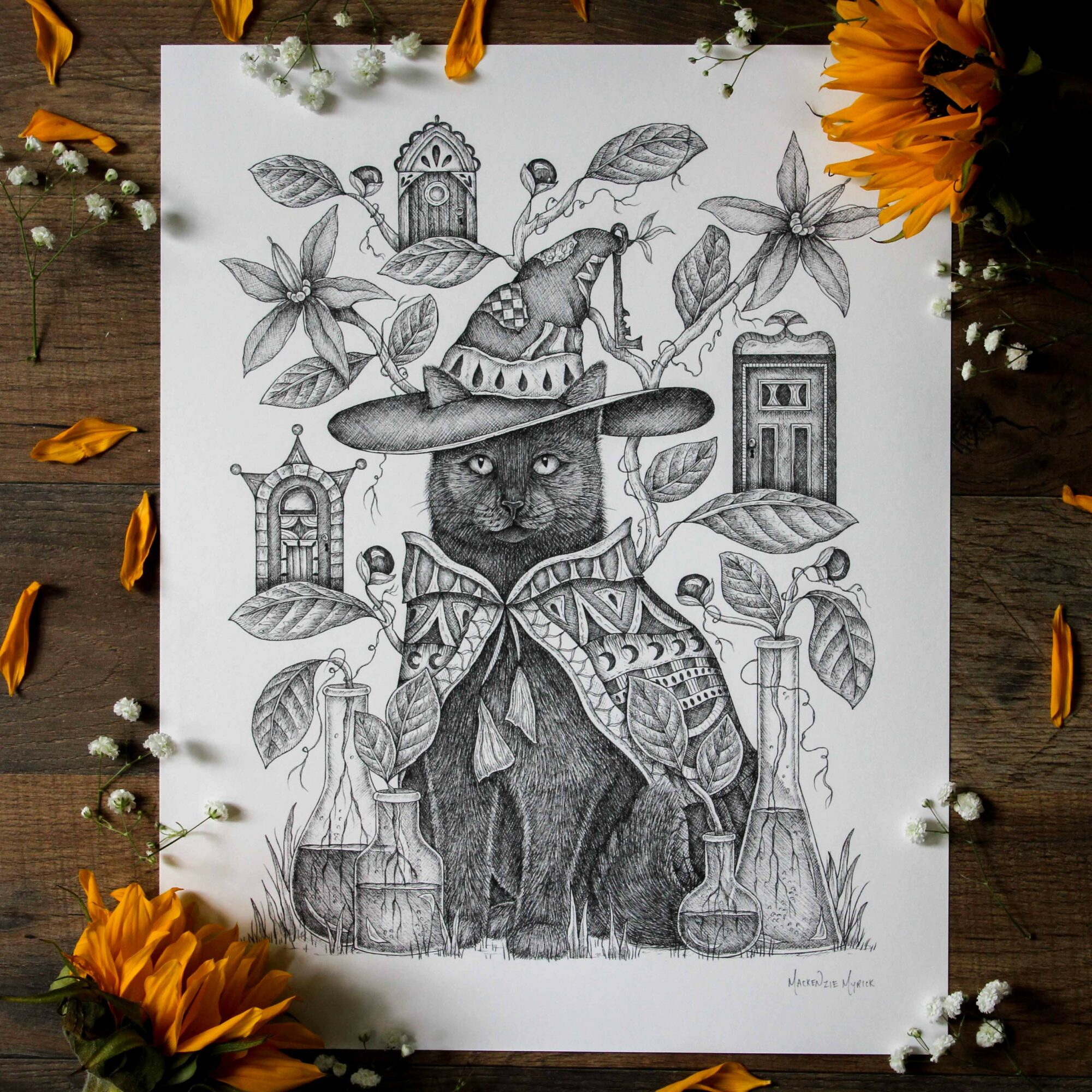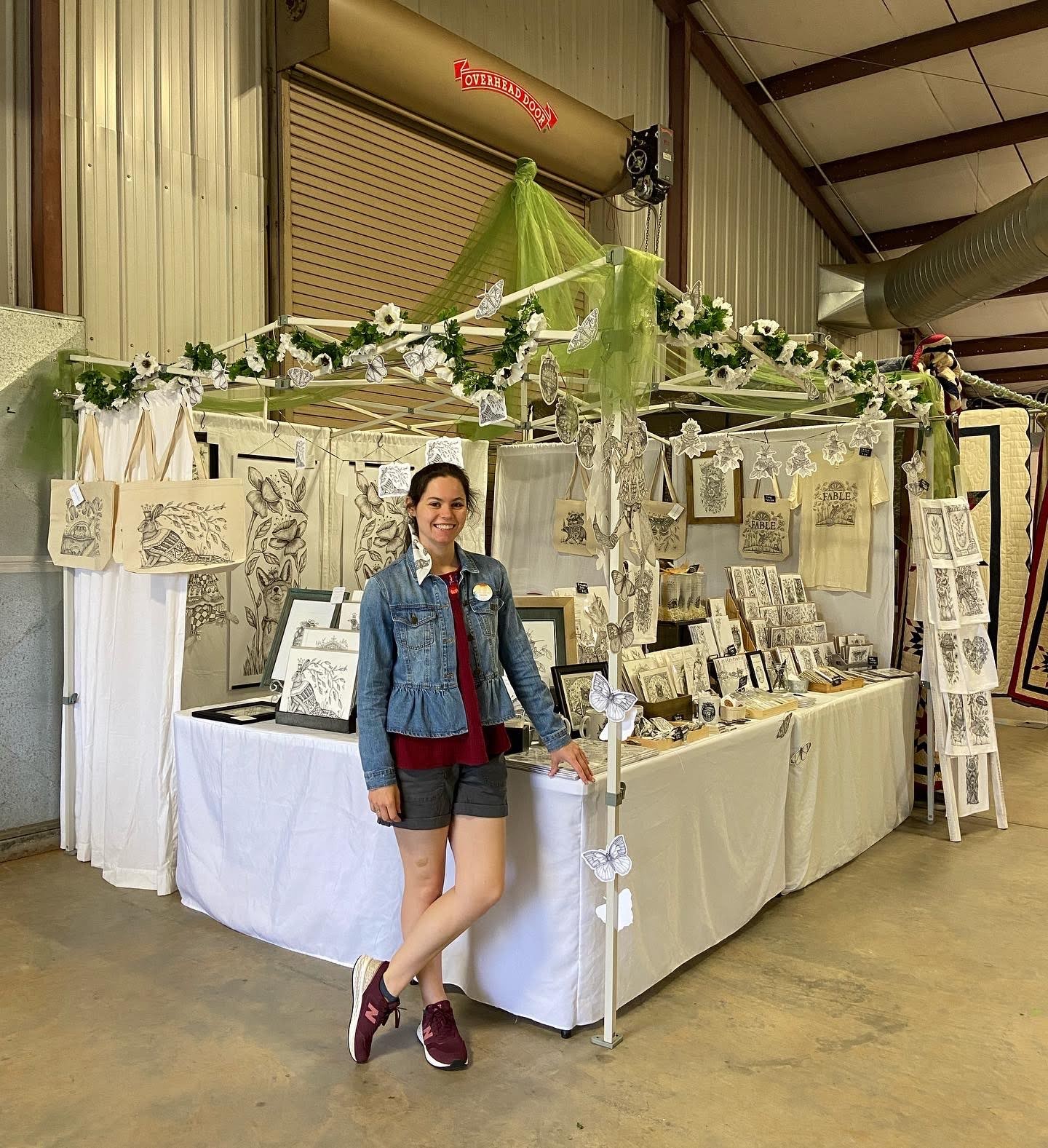 Image Credits
Mackenzie Myrick
Suggest a Story:
 VoyageATL is built on recommendations from the community; it's how we uncover hidden gems, so if you or someone you know deserves recognition please let us know 
here.