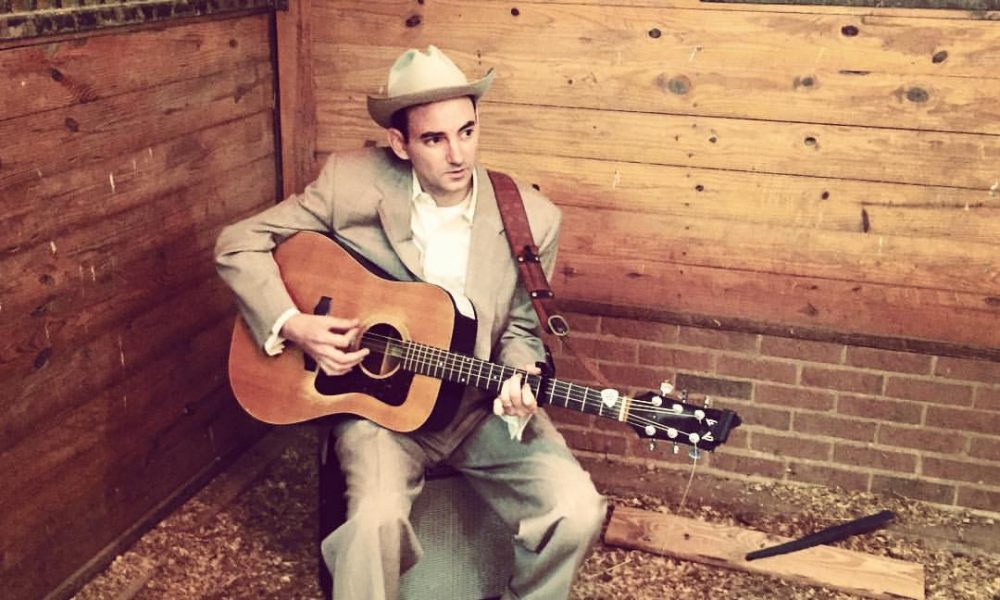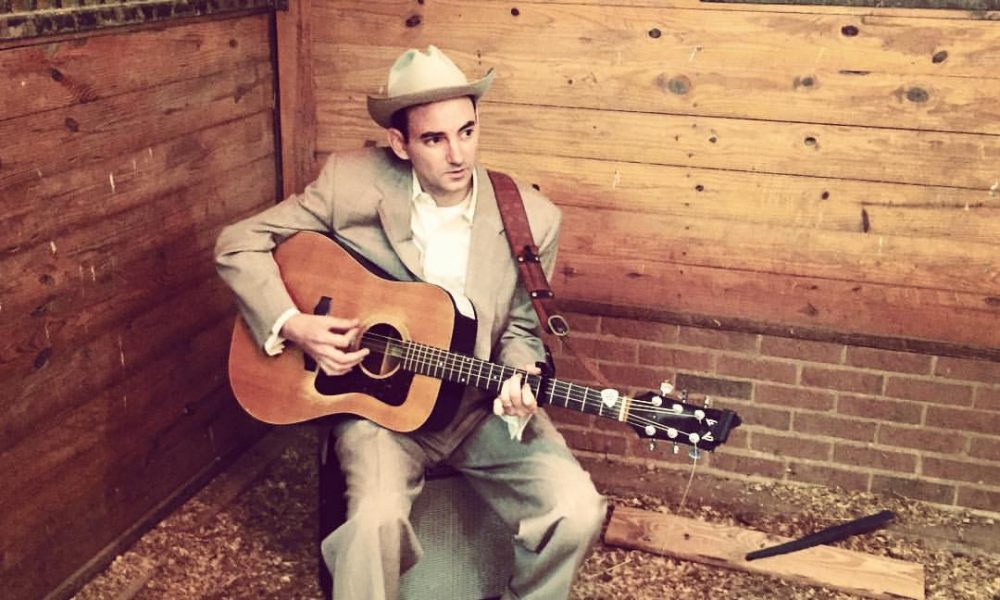 Today we'd like to introduce you to Adam Klein.
Adam, let's start with your story. We'd love to hear how you got started and how the journey has been so far.
Well, I could go on and on, I suppose, to try to describe my full story. The condensed version would read something like this: I grew up in the music-rich town of Athens, Georgia. I was active in community theater and sports as a youngster. Around my sophomore year of high school or so, I started to realize there was a special, thriving music scene in Athens and began going to shows and getting plugged in. A mixtape of Neil Young songs given to me by my friend Hank and a transformative listening experience to the Counting Crows' "August & Everything After" album (confess, people- that album was huge for a lot of folks my age!) led to my interest in playing guitar to write songs. I learned some chords from my mom's friend Deb Wall of Wuxtry Records and was off and running writing some songs nobody needs to ever hear. I played various gigs in college and kept writing. I lived in Mali, West Africa, for a couple years as a Peace Corps Volunteer, and fell in love with Malian culture and music. Spent a lot of time strumming around on the guitar and writing songs there. After Mali, I came back to Athens to be a part of the scene and make music. I started my own independent record label, Cowboy Angel Music, and have self-released all my albums via the label. A few years were spent working seasonally for American Jewish World Service (check out www.ajws.org– they do phenomenal, critical work) as a Group Leader for the organization's service learning programs, and that took me to such places as Nicaragua, Guatemala, India, Uganda, and Ghana. In between those trips I'd record or tour, and I've toured throughout the U.S., UK, Netherlands, and Ireland. Loved every minute of it. My friend Justin Evans, of Athens, and I ran a small-scale annual music festival called Athens Americana for a number of years, and that was always a nice way to bring the community of musicians, artists, and music lovers together for a good time. I've gone back to Mali a few times, including a trip in which I recorded an American roots-meets-Mande-roots album of songs I wrote in the Bambara language featuring local musicians and instrumentation such as the ngoni (lute), kora (harp), one string horse-hair fiddle, calabash, and more. The album's called Dugu Wolo, named after the village I lived in. I moved to Atlanta to be with my girlfriend, now wife, over five years ago. Nearly a year in, I got involved in the local film and tv industry working as an extra, a stand-in, working with my wife's 1980 Datsun as a picture car, and acting in independent films and commercials. I no longer do what's called "background work"- I've been focused for the past few years on taking classes and auditioning for film, tv, and commercial roles.
Now, we've got a delightful 20-month old daughter. Although I've had my hands full between work and family life, I'm involved in my acting work, playing shows, and I'll be releasing my next record, called Low Flyin' Planes, on March 1st (2019). So, I expect to get out there and tour a bit for the album release. I started a quarterly podcast, the African Sky Podcast, in my role as Program Director of Community Arts for African Sky, a fantastic organization doing grassroots development work in Mali. (Check out https://africansky.org.) I have a number of irons in fires and am trying to remain active and productive with limited windows of time in any given week to put toward these creative efforts. Guess that's today's rundown of my story.
Overall, has it been relatively smooth? If not, what were some of the struggles along the way?
Making a living in the arts is rarely a smooth road, whether you're dipping your feet in or committing full-on to an artist's lifestyle. Many talented people have to grind for a lot of years which may or may not lead to making a comfortable living. There's a Son Volt song in which Jay Farrar sings: "You're out there/doing what you would die for/believing til there's no turning back." Sometimes, that's what it takes. I respect the drive, determination, and passion to pursue one's dream at any cost. But it's a single-mindedness I'm not sure I possess. And some folks leave a trail of wreckage behind, in terms of their relationships, as they crawl their way to "success" (whatever that means). A lot of people experience great despair and anguish in pursuing their artistic goals. If you're not careful, not being good to yourself and nourishing your mind and body with other things, you can lose yourself a bit. All this is not to say that the pursuit is not noble. The flip side of the above is that you may find and embed yourself in a fulfilling community and fill your life with the type of art and people that you love. Can't beat that.
Mainly, I want to feel like I'm growing, learning, and encountering new things. I have many interests and have felt that whenever I solely focused on one single, uncertain thing, I've been a less well-rounded, fulfilled person. I seem to need to nurture multiple facets of my self to be happy. I have a family now, including a toddler, and want to give music and acting the best shot I can while still being present and involved in our life together. Booking one's own shows is a drag, of course, and a task that takes a lot of time. It'd be nice to have a partner or team in that department. One thing's for certain, though, which is that I expect to be actively involved in creative pursuits such as the process of writing songs, making records, performing, as well as acting throughout my life.
Most importantly, validation should come from one's self. If you're actively making some sort of art, and it's meaningful to you, and you're invigorated by it and love the process (even if it can be excruciating), then you should do it regardless of the commercial outcome. It's who you are. So, keep working on the craft and be proud of your artistic contributions.
Please tell us more about your work, what you are currently focused on and most proud of.
I mentioned some of this above, but I'm a singer/songwriter and a represented actor in the Atlanta film community. I release my music on my label, Cowboy Angel Music, write songs, make records, and perform. My shows are typically as a duo with either a guitar, pedal steel, or violin player, or band shows under the name Adam Klein & The Wild Fires. Plus, I have a project that occasionally plays my American roots-meets-West African roots folk-rock songs under my Malian name, Lassine Kouyate. We've opened up for Vieux Farka Toure, The Wailers, Toubab Krewe, and others in that project, playing great rooms like Georgia Theatre in Athens and Terminal West in Atlanta.
Beyond my family, I'm proud of having served in the Peace Corps and the relationships I built with my Malian friends and community. I'm proud of the role I got to play facilitating students' cross-cultural experiences through AJWS in the Global South. I'm proud of my musician and artist friends who create inspired work. And I'm proud of my albums, a number of which I wouldn't change much about musically or sonically.
I plan on continuing my musical efforts for years and amassing a solid body of work that will hopefully be meaningful to some or many listeners. Same goes for acting. I'll keep at it. What sets me apart from others? I make no claims, so that's not for me to say. I'm just doing my thing. But perhaps, I can say that I have the benefit of having traveled extensively and having what may be an expanded worldview. And some perspective on things.
What is "success" or "successful" for you?
See above. Personal gratification in my creative work and feeling like I'm growing and expanding as a writer and performer. At times, I've felt like I make my records for four people – myself, two good friends, and a champion of my work. The champion and one of the friends have passed away, so I'm sitting pretty at two these days. For film and tv, I'm at the start of what I hope will be a long journey. So, my markers are learning, advancing in the craft, and hopefully continued bookings. The last part isn't up to me and is nearly irrelevant. The end game is submitting or delivering a strong audition and doing the same for every one after.
Contact Info:

Image Credit:
Album cover art – photo by Jenny Derevere. Design by Jason Harwell, Stills from "Z: The Beginning of Everything" (Amazon Studios) and "Anatomy of the Throat" (Fugo Studios), Musical performance photos by Jeff Shipman, Classroom photo by Jason Miller
Getting in touch: VoyageATL is built on recommendations from the community; it's how we uncover hidden gems, so if you know someone who deserves recognition please let us know here.