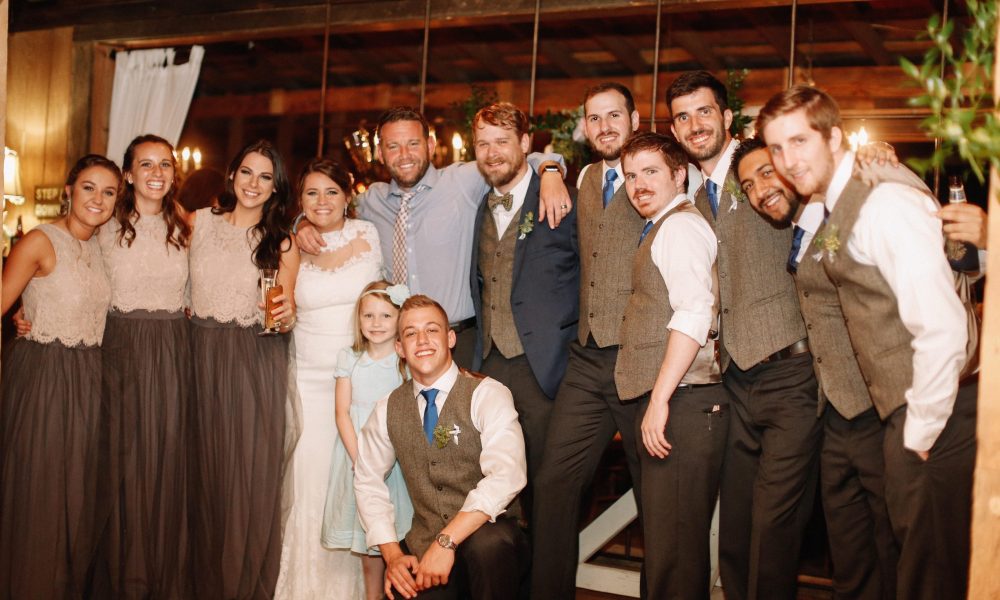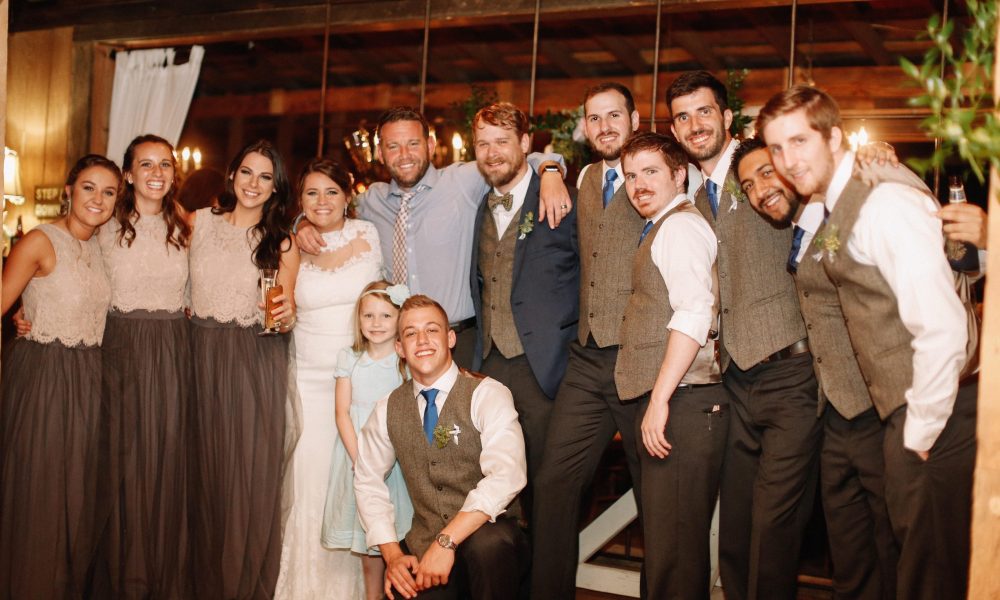 Today we'd like to introduce you to Alan Ewing.
Alan, let's start with your story. We'd love to hear how you got started and how the journey has been so far.
I came to the US to coach soccer in 1998 in New Jersey for UK Elite Soccer. I had taken a break from my employment in the UK (Bar and Restaurant Management) to do this as my older brother did it and talked very highly of the experience. It was a fantastic experience and I realized that I wanted to live in the US and coach soccer. I had met an English coach who told me about a role of Director of Coaching that we do not have in the UK as soccer is set up very differently. In the UK, it is very hard to get a full-time soccer job unless you played professional soccer. I thought this would be ideal for me. He told me that to get a work visa, I would need to be 'highly qualified' to get a H-1B. He said he obtained his because he has a Sport Science degree and a UEFA B coaching license.
I was asked to stay by UK Elite for the fall, but I was eager to get home and enroll in college. I picked the Nottingham Trent University, because that offered Sport Science with the UEFA B qualification as part of the degree. However, after Year 1 they removed it because no one passed it the year before. I was lucky to find that the local county was offering the course so I enrolled on that outside of my course. It took me 8 months or weekend and evening coaching but in June 2001 I was one of 6 candidates from the 26 who enrolled to pass. A year later I finished my degree and headed back out to the US for a fourth summer of coaching thinking I had arrived and that it would be easy to get a role. How mistaken I was.
Even though I was in the top 1000 qualified coaches in the UK, networking in the US was alien to me as I was coaching in a different state every week, and often was more qualified than the directors of coaching that hired the camp company that I coached for.
After my summer finished, I decided to go travelling and went to Australia to follow the England cricket team and get a 12 month travelling work visa. I ended up in Sydney in early 2013 working mainly office work with a little coaching on the side. When I was in Australia, I was asked to come back out to the US for another time and I accepted.
I returned and coached higher level camps at colleges and ended up coaching a team club camp in Newnan, GA. When I was here, I discovered the Director of Coaching was a coach who I worked with the year before. He mentioned that he had a coach that was not responding to him and parents and asked if I was interested. I said Yes and I had two more weeks of summer coaching in NJ and Virginia and then I flew down to Atlanta.
I was enjoying my role coaching a U11, U12 and U15 boys team but I was bored. I was living with a great family but didn't have transportation or anyone my age (26) to socialize with. After 5 or 6 weeks I thought I would go home to the UK and become a PE teacher (like my big bro). I was asked about spring coaching and tournaments by my team manager and I told her I wasn't returning. She asked why and I told her about my situation.
She asked me "What would it take for you to stay?". I jokingly answered, "Find me a woman and a car". Within a week I had three dates lined up and a further week, I had a car to use. Of those three dates, I met a nice girl from Columbus and a girl named Shannon, who was a teacher in Newnan on my second date. I never went on the third date. When my work visa expired in 2003, I had to return home to the UK and I told my mom I had met the girl I was going to marry. A new work visa brought me back out in February 2004.
Shannon and I married in April 2005 in Savannah, and we were joined in 2008 by Calum (9) and in 2011, his sister, Piper (6) arrived. I have since found out that she originally didn't want to meet me because she thought all British men looked like 'Austin Powers' – pale and bad teeth and she didn't care for an 'accent'. I am glad that she changed her mind and that I don't fit into that stereotype.
In Sep 2004, after a personnel change at the club I was working for, Coweta County Soccer Association, I was asked to apply for the Director of Coaching position, which I did and in March 2005, I was offered the position so we decided to plant some roots and bought a house in Newnan, which we still live in 12 years later.
In 2007, I started my own soccer business so I could eventually, be able to work for myself. I also started working for the NSCAA teaching coaches how to coach which I thoroughly enjoy knowing I can have a greater effect on more players by helping coaches. Not long after Calum was born, I realized that this coaching role was not going to let me spend as much time with my kids as possible and I had fallen out of love with the role as it wasn't about the kids as much as it was about the parents. I thoroughly enjoyed coaching all of my players and now some of them work for me at my school programs.
I knew that working with children was my 'God-given talent' so I decided that teaching would allow me to do that but also allow me to spend more time with my family. I was still coaching, now at Concorde Fire South, and after working in some schools helping PE teachers I ended up at the Museum School in Feb 2011. I started as a part-time PE teacher and by 2014, that position was full-time so I could step away from coaching teams.
I was asked to teach and also oversee all Athletics for the schools elementary and middle school teams. I still teach PE and serve as the Athletic Director while running my business which has evolved.
Starting as Global Sport Solutions in 2007, the company first provided sports programs and coaches to local clubs in Atlanta. Our camps extended as far north as Philadelphia, PA and down to Boca Raton, FL. As our sports programs started to expand into schools, we saw a need for active after school programs as PE and recess continues to get cut in US schools. We started managing an after school program at the Museum School in Avondale Estates, GA as we wanted it to 'Connect' with the students and 'Connect' with the school policies and goals. As we developed this, and continued providing sports programs and connecting coaches and coaching education to sports clubs, it made sense to change the business name to CONN3CT – the three stands for the 3 programs we focus on: Sports, Schools, Coaching.
We have sports programs in 5 schools and 3 futsal programs in 3 different counties. We have 14 employees and I am about to bring on a new partner who is a former Division 1 basketball coach and professional basketball and baseball scout to help me in the areas I am not very strong in. It's exciting times as we have just finished summer camps which went great, and I start back to school next week. I am attending a Tony Robbins Business Mastery program in August and also travelling to the Cayman Islands in September to educate soccer coaches.
The kids are healthy and I get to take them to school 2-3 times a week even though they go to my wife's school and I get to coach and watch them play. I hope that in 12 months that I can step away from full-time teaching and maybe teach part-time at a school or at a college so I can focus on our Connect Sports programs as well as our Futsal programs and leagues as these are child-centered.
Overall, has it been relatively smooth? If not, what were some of the struggles along the way?
Not always, I decided to step away from full-time soccer in 2008 just when the market crashed so my business took a bit of a hit in 2009 as camp numbers went down. I worked with schools on fundraising in 2008 and 2009 (again not the best time to join that market) but it got me into teaching.
I ended up taking any work I could get to support the family including selling insurance and painting schools in the summer.
The obstacles I have had have made me appreciate more what I have now and that you can always overcome them if you work hard and have a belief in what you are doing.
As more kids play travel sports, specialize at a young age, and then 70% of them drop-out by age 15. My goal is to change youth sports in the US. I want to provide a well-rounded sports and athletic development that is fun and is student focused. Let's let them decide what they want to play and provide them with developmentally appropriate coaching for all sports. They can choose which sport to specialize in at High school and it should be more than one. Kids are losing sports to what adults want and not what's best for the child. I think I can do that and not only will it help my first love – soccer, but help kids find what sport is right for them.
Please tell us about Connect and Global Sport Solutions.
I think I am most proud of the fact that students do not want to leave our programs or ask to attend, even when child care is not needed. We have helped students who do not like sports, find a sport that they like and go onto to play them at middle and high school.
In 2013 I visited the University of Heidelberg in Germany to learn about an all-round and holistic approach to youth sports that was in schools and professional sports organizations. The program was called Ballschule (Ball School) and it focused on teaching spatial awareness, body coordination and focusing on the tactical decisions that are the same or very similar in all sports. I witnessed some great programs with more guided coaching. In the US, we tend to use a Command style coaching methodology and give the players all the answers instead or giving them problems to solve and then guiding them. Ballschule provided students with problem solving opportunities, which they would solve in a variety of ways. After that, I decided that we needed to develop this for the US.
I came back and started running free after school programs and helped start a non-profit to try and get more of these in schools but the focus of my other board members was on franchising and we went our separate ways.
At my school, the company who ran the afterschool program was located 1000's of miles away and didn't seem to be fun or heathy for our students.
I asked our principal about the school running it, and she asked me if I would for the school. I politely declined stating that, PE, Health and Athletics was enough for me right now.
However, I went away and kept seeing the programs that were not healthy so I decided to develop a business plan and budget. I ran the numbers and discovered that I could hire someone to direct the program, while I stayed in teaching. In 2015, I bid for the after school program and won. In July 2015, Connect After School was started and we have grown since with sport programs at other school, placing coaches in sports clubs and educating clubs on coaching practices as well as staff auditing. We decided to add Futsal into the program as it naturally develops gifted soccer players and is less expensive than travel soccer, provides a more player centered approach and would allow kids to play local rather than travel every weekend. I did this as the choices for my son, did not work with his development plan or family time.
Since then, the program has grown to run high school programs as well as youth academies and camps which have been very well received as it is fun but also has produced nearly every world player of the year in soccer, such as Messi (Argentina), Cristiano Ronaldo (Portugal), Kaka, Ronaldinho, Ronaldo, Rivaldo (all from Brazil), and other great players like Pele, Coutinho (Brazil) plus many more.
We have adult leagues coming and winter programs in 4 different locations in Atlanta.
I think we are different as our programs are not just coaching but are from teachers with a greater understanding of long term development and how to assess development, differentiate between players and we love what we do. Because we do not rely on this income to survive, we can offer the best programs for kids and not have to force ourselves to join other sports in making promises that we can't deliver on or are not in the best interest of the families.
If you had to go back in time and start over, would you have done anything differently?
I would have changed my approach in youth club soccer by not getting so confrontational with parents and board members who were looking short term and not long term. I should have also concentrated more time on parent education, learned more about budget management and also NOT HIRE friends as I have been burnt twice by that.
I have met wonderful people who I thought were friends and even some who attended my wedding who ignore me in public because either I or one of my coaches cut their child from an A team to a B team. However, I am still friends with a lot of families and players who played for me have invited me to their weddings.
Ultimately, everything happens for a reason and setbacks often happen before a period of growth as you are challenged to think and act differently. For that reason, I do not have many regrets.
Pricing:
9 week futsal coaching programs from $99
After school sport programs from $8 a day
Full afterschool programs (Sports, Arts, STEM, Homework, Heathy snacks, project/coursework support, Team building) from $12 a day
Player and coach evaluation programs from $99
3-12 youth sport programs from $79
Elite Athletic Multi-sport mobility training programs from $15
Contact Info:
Phone: 678-876-9077
Email: info@conn3ct.us / info@ATLFutsal.com / info@connectafterschool.com
Instagram: conn3ctsports
Facebook: facebook.com/conn3ctsports
Twitter: @conn3ctsports

Image Credit:
Global Sport Solutions
Connect After School
TASCO
Getting in touch: VoyageATL is built on recommendations from the community; it's how we uncover hidden gems, so if you know someone who deserves recognition please let us know here.