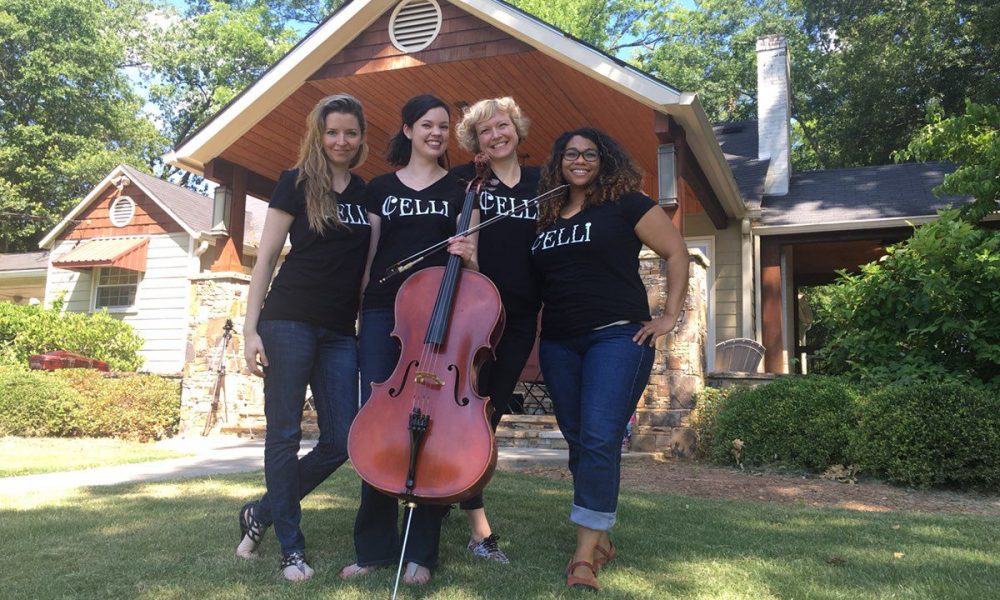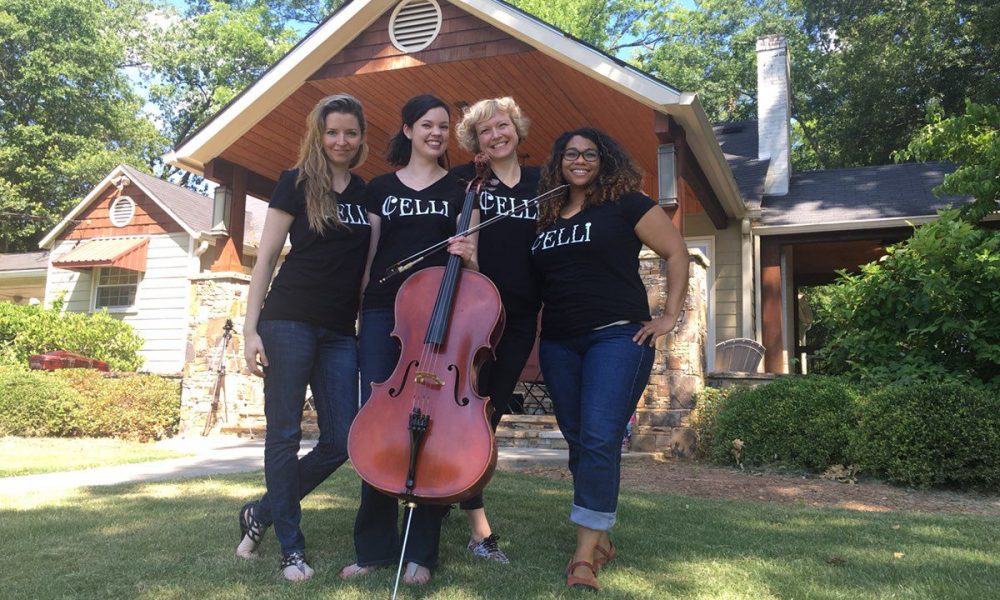 Today we'd like to introduce you to Mary Beth Bryant.
Mary Beth, please share your story with us. How did you get to where you are today?
Atlanta Celli started in 2012. We were all a part of Martha Gerschefski's studio at Georgia State at different times. Martha is celebrated as the queen cello guru teacher of the Southeast- arguably perhaps of the entire the United States. We met while all playing in the Savannah Philharmonic and decided we all really loved each other as people, but also as musicians and thought it might be fun to get together and just read some quartets. It was SO FUN! We had to continue because we knew we were different and can offer something unique that no one ever really hears. How many cello quartets do you know of that play mash-ups of Bach and Prince and then also have SO much fun playing classical music at the same time.
Has it been a smooth road?
We are all really busy. All four of us have teaching loads, other freelance jobs and husbands and families. We get stressed and then sometimes when we are together a certain look on our face will send the wrong signal to someone else. Sometimes we translate looks or body language wrong like 'OMG, Erin thinks I am out of tune…" or "OMG, Jessica is playing faster than me, does she think I am slowing down?" or.."Why is she looking at me like that" when in reality, it's because Erin inhaled her breakfast and now has acid reflux and it has NOTHING to do with any of the stories we just created in our minds. Communication is a constant skill we develop. We all have very different personalities as well. The most important thing is we are committed to growing as a group and as better human beings and are willing to listen when we need to work on our playing or communication if someone wants to discuss.
Is there some part of you work that is particularly difficult?
The hardest part about being in a group like Atlanta Celli is scheduling and communication. We are so busy! We are extremely fortunate to be highly in demand as teachers and performers, but this often times causes issues when trying to plan rehearsals and performances. In addition to these busy schedules, stress often comes as well. When "busy-ness" and stress meet, it becomes difficult to communicate effectively. However, being able to make time for one another and our common mission makes it all worth it.
What are you striving for, what criteria or markers have you set as indicators of success?
I define success as answering yes to this question: Do I feel fulfilled? For me, the answer is "yes!". We are constantly seeking to improve our sound, our ensemble, and our communication. We are contributing music that inspires others, gives goosebumps and makes people smile. I feel very fulfilled and that makes me feel successful.
What are your plans for the future?
We organized and performed a concert in June benefiting refugees, performed at the TedXPeachtree conference in Atlanta in October, and have played for numerous educational events in the past several months as well. Our plans are to continue to performing educational concerts, just-for-fun concerts, and using our music for social change.
Contact Info: