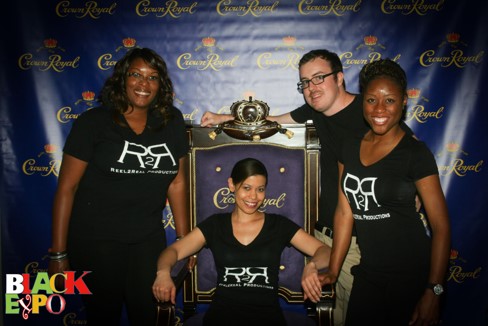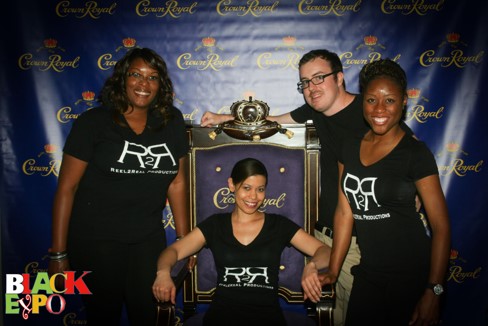 Today we'd like to introduce you to Caletta Harris.
Can you briefly walk us through your story – how you started and how you got to where you are today. You can include as little or as much detail as you'd like.
Growing up, I would say that I would have a career in the communications field or technology because I always got in trouble for talking too much in class; and I was always fascinated with how gadgets worked and the stem of technology.  Luckily for me, both came to fruition.  At an early age, I would always ask for something electronic as a gift. I liked to take things apart and connect them back together.
It all began when I decided to major in Broadcast Journalism at the University of South Carolina. I was committed to try every facet of the communications background. I love music so I decided to take the position as Program Director for the Latin segment called, "La Voz Latina" on WUSC. My name was DJ Estrella. I ran a two hour weekly program and DJ'ed on "Latin Night" at a club once a month. It was great opportunity experiencing other realms. From there, I was an intern disc jockey for WWDM, a popular radio station in Columbia, SC. During my senior semester, we ran a local news station and had the opportunity to work in all areas, such as writing, sound, videography, editing, producing and anchoring. I thought I wanted to be an anchorwoman but when it was my turn to anchor live, it wasn't fulfilling.  The following week I had the position to go "behind-the-scenes" as a producer, videographer and editor, I was totally in my element. I was fascinated by the process of delivery and how one can manipulate moving pictures. We learned to edit on Final Cut and that was it for me! I purchased an Apple computer, got the software and began teaching myself in depth. I was on a mission. I went to Tampa, Florida for spring break, brought several resumes and started going door to door to various production companies. Five days after I returned home, I received a call for an interview and ultimately received an internship at BVP as a production assistant. It was a paid internship so my friends and I moved there for the summer.  I met a guy named Bob that was an amazing editor for the company. He also freelanced on the side for MTV as well as produced his own local entrainment show on UPN. He basically taught me how to do what I do now in one month!  After the internship, I got a job offer with another production company in Tampa, FL and moved there ten days after graduation. I worked for two mega churches as the Production Director. One day, while technical directing, one of my camera operators said through the intercom, "If you ever start your own business, I would like to work for you." Well, that sparked something in my spirit because I was 26 and she was 53 so that showed me how much respect was there and that I was really talented. 🙂
Later, I told my colleague that I was thinking about starting my own production company and I needed a name. I asked a professor what's the first word that pops into your mind when you think of me and she said, "well, I like that you're real." The light bulb went off and I played around with the word REAL.  I resigned from the job and started Reel2Real Productions in Tampa, FL in 2006. My first clients were members of the church and the church itself. They hired me as a freelancer to technical direct their church services. One of my clients had a non profit that rescued kids from human and sex trafficking so they asked me to create a video to raise awareness and raise funds to go to Cambodia to rescue kids that have been subjected to these violent crimes. The video caught many people's attention and they were able to receive the funds to continue their mission. I knew I had something and always wanted to give back my services to be a visual voice for the the voiceless.
From there, it's been a 12 year journey from Florida to South Carolina and now Georgia. I moved to Georgia in 2018 to grow in the movie industry and since then, I've had the opportunity to produce a period piece film, script supervise an episodic, edit an episodic and now in development for a feature. I am also creating my own documentary series entitled, "No Address" which depicts the criminalization of homelessness as well as practical solutions where communities can get involved to reduce this growing epidemic. By cross pollinating programs that work versus programs that don't across the United States, we can begin to implement a more effective approach to dealing with human beings without homes. It will also break down the various categories of homelessness that individuals face. Needless to say, there are no limits!
Has it been a smooth road? If not, what were some of the struggles along the way?
It's been smooth and not smooth. Starting out is the hardest. You have to prove yourself a lot especially as a woman.  From my portfolio, the men didn't believe that I created the work and some weren't serious and wasted my time.  To avoid that, I got clever and started charging consulting fees before a meeting took place and that changed it for me. If you pay, then you value my time. Going forward, I began to meet serious, professional individuals and companies.  There's always going to be challenges but it's how you handle it that makes you better.

Tell us about your business/company. What do you do, what do you specialize in, what are you known for, etc. What are you most proud of as a company? What sets you apart from others?
Reel2Real Productions creates your vision into reality. We've been around for 12 years. We direct, produce, film and edit, TV commercials, promotional videos, TV shows, sizzles, live events, documentaries and films. We say, "what ever can be filmed, we can do." We're known for attention grabbing visuals, either for entertainment or for starting a dialog about challenging social issues. I am proud of the journey! I've travelled a lot and witnessed a lot. I would not have been able to do any of this if I didn't have the freedom and will power to keep progressing. What sets me a part from whatever that is….is building relationships.  I've made decisions based on keeping my integrity in tact and that's what, I think, keeps my retention rates high. My brand, my name, my character and my reputation have been priority from day one.

Contact Info:

Image Credit:
Anthony Montgomery
Getting in touch: VoyageATL is built on recommendations from the community; it's how we uncover hidden gems, so if you know someone who deserves recognition please let us know here.