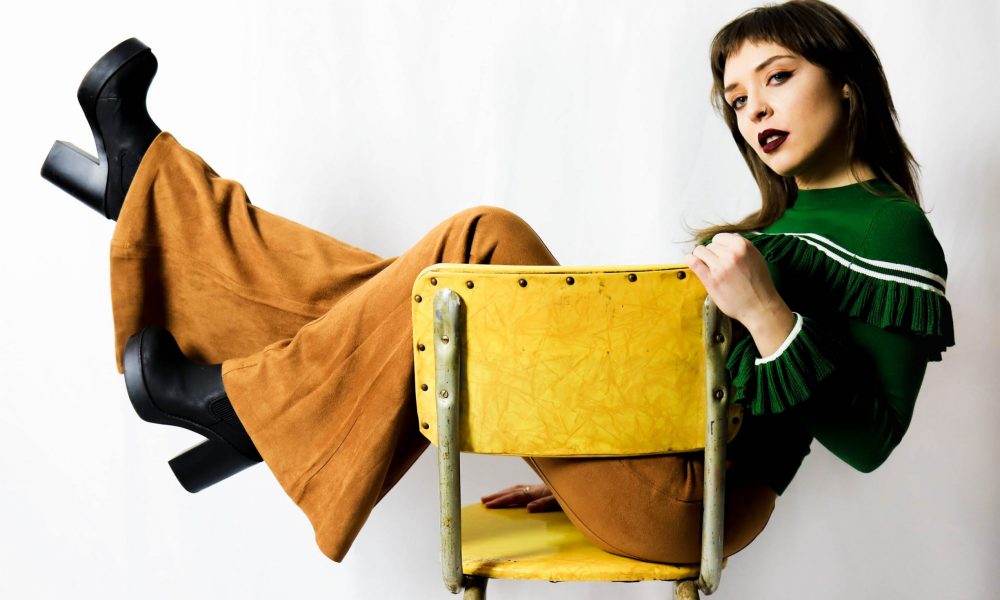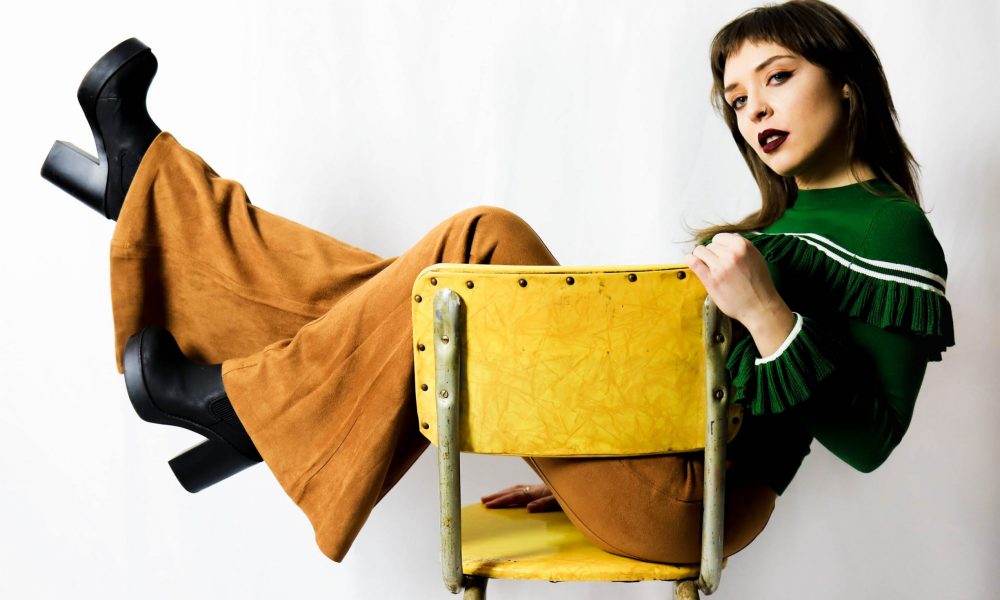 Today we'd like to introduce you to Carly Gibson.
So, before we jump into specific questions about the business, why don't you give us some details about you and your story.
I moved to Atlanta from Southern Idaho when I was six years old for my father's music career. It was a crazy culture shock which, little did I know, would be one the best changes to happen for my life. I thought I would move back out West after high school, but the Atlanta music scene won my heart and made me fall in love with this city and region.
I was fascinated with music and super curious about instruments from as early as I can remember. If my parents weren't jamming tapes in the house or the car, I was at one of their gigs falling asleep on the equipment bags in a corner. It was all around me at all times, so naturally, the music was home. Neil Young, Bob Dylan, The Grateful Dead, Jimi Hendrix, Queen, Joni Mitchell, and other classic 60's and 70's rock n roll was the soundtrack to my life.
I had always had a difficult time expressing my feelings through words. It felt oddly limiting to me and I never felt like I could get my emotions and thoughts across accurately onto paper or speaking in front of people–not without feeling like a jumbled, awkward goof (being an undiagnosed dyslexic didn't help). It was a combination of that desperation to express and connect with the world around me, and being brought up in a house full of musicians that gave me the crazy idea to dub myself a '"musician." It basically chose me. At age twelve, just a handful of years after my parents separated and my dad moved back out West, I picked up the guitar and felt a "click." I realized on a subconscious level that the instrument was going to save my life and give me purpose.
I was in a handful of rock bands in high school, eventually having to disband to move up to the hills of Dahlonega, GA. I found my sixteen year old homeschooled, moody self cooped up in a tiny bedroom writing the saddest angstiest songs – heavily questioning God and what the hell love meant. Having my guitar next to me in my bed every night was a must. It was and has been my closest friend ever since.
I became active in the ATL music scene in my late teens. I was blessed to meet and be mentored by Caroline Aiken, Donna Hopkins, Diane Durrett, and many other respected ATL-based soulful singer/songwriters and players – but those ladies took me under their wing in a big way. They helped me release and nurture my voice while learning how to professionally carry myself with strength and poise in this male-dominated music world.
A year later, I fell in love with a fellow singer/songwriter, BJ Wilbanks. We started the male/female Soul-Americana duet project, Gibson Wilbanks, developing songs with strong harmonies and deep intertwined roots. During this same year, I enrolled in the guitar performance program at The Atlanta Institute of Music. I was one of three females in the instrumental program there. I graduated in 2013 at 21 years old, feeling excited, yet completely lost as to where I should go next. I was searching for something to reignite my creativity.
In January 2014, I randomly met my best friend and other duet partner, Hannah Zale. We were both in similar places mentally and emotionally: young women fresh out of college looking for answers within ourselves. We immediately started writing songs that gave birth to our female Alt Rock Duet, The Pussywillows.
As far as my solo music project, I'd put it on the back burner the last several years, so in April of 2018 I decided to push myself to release my Alt/ R&B solo Single entitled "Love Me," that I recorded with my uber talented ATL based producer/friend, Patrick Taylor (of Lazuli Vane, formerly of Trash Panda). The song is available on all platforms. I'm VERY excited to announce that both of my indie duet projects will be releasing music this Spring. I also have plans to get back in the studio for my solo music, once the timing is right.
Over the past few years, I've had the honor and privilege of freelancing guitar and vocals with some other awesome ATL artists. I like keeping myself on my toes by playing all different flavors of music. One of the biggest highlights of my career thus far has been joining 70's Funk-Rock legends, Mothers Finest. I've been singing backup vocals with them since September 2018 and will be touring with them in Europe for the second time this February. I was raised on their music and have always looked up to them with such love and admiration. Having the opportunity to share a stage with them, my heroes, has been a dream come true, to say the least.
People wonder how I juggle all that I do, and many think I'm crazy for it, haha. But every project is a part of me. They all give me essential outlets that keep me growing and learning.
Great, so let's dig a little deeper into the story – has it been an easy path overall and if not, what were the challenges you've had to overcome?
No, it hasn't. There have most definitely been rough bumps on my path for which I am very grateful. They've made me a better human and have shown me more accessible routes for tapping into my higher self. Whatever it is that is worth doing, it isn't going to come easy or for free, that is for sure.
My biggest struggle from the very beginning has been confronting and working through the conflicted relationship I have with myself. I was a hypersensitive, shy child with harshly low self-esteem – for various messed up and personal reasons outside of my control. I was also one of the "weird" kids with a weird family that didn't fit into anyone's box. My family and I did not at all fit in the suburban cookie-cutter lifestyle. We tried, and it felt like a painful, bizarre experiment. I yearned for the connection with others but felt extremely uncomfortable with having the spotlight on me. Lots of "look at me; don't look at me!!" feelings. It's been an incredibly difficult and amazing journey practicing and learning WHAT self-worth and self-love is. Connecting and releasing through Music has been the healthiest medium for me to be able to set my mind, body, and soul free. I am so grateful and thankful for Music and performing. It has saved countless lives, mine included.
I've been an indie artist my whole career, having to work in order to work. Although I was blessed to have supportive and understanding family, nothing has been given to me. At the end of the day, if I want to create and record music, it is up to me to build the resources to make it happen. One of the most frustrating struggles has been funding projects without a record company or financial backer. It takes an immense amount of money, energy, determination, flexibility, organization, manifestation, patience, and time to make and promote a quality record independently. My bandmates and I work our tails off to slowly but surely make it happen. Dreams don't work if you don't work. The flip side and beauty of it is that we get to do what we want and how we want, within our creative resources. No one is telling us what to write, what to release, or how to brand ourselves….we make our own rules with our own timeline.
I could say that being a female in this business is a challenge – which it absolutely is at times – but I try not to focus on that too much. We have to BE the change. I often think about how much growth and awakening has happened in the last 50 years. I am the generation that needs to keep the progress happening and I continue to do so by unapologetically and genuinely expressing my feminine and masculine self through my art.
Please tell us about Carly Gibson.
I specialize in lead/rhythm guitar and lead/harmony vocals. I'm usually the one multitasking, weaving in and out of all those places. Blues, Rock, and Funk are my strengths, though I listen to and love so many different genres…they all find their way in, somehow. I challenge people to see and be reminded that a tiny girl can do the same things that a dude can do on an instrument. It's about the MUSIC; sex has nothing to do with it. You must play and work like you mean it; like a human. I hope to inspire and encourage young girls and women to tap into their masculine energy and not be afraid to show it. After all, we all carry both energies. I feel we are most powerful when we use both in tandem; in balance. It make us who we are.
I'm an all-around pretty neutral person. I consciously and subconsciously want to keep everyone, as well as the energy in a room, grounded and copacetic. I aim to be the kindest, most compassionate person that I can be.
Do you look back particularly fondly on any memories from childhood?
Oh gosh, I have many but the one that sticks out to me the most is sitting on the floor as a toddler watching Wayne's World, absorbing that soundtrack. It was the first time I remember experiencing the sounds of Jimi Hendrix, Queen, Red Hot Chili Peppers, and Black Sabbath. Those sounds changed my life.
Contact Info:
Image Credit:
Kara Hammond, Ed Lee, Evan Leavitt
Getting in touch: VoyageATL is built on recommendations from the community; it's how we uncover hidden gems, so if you know someone who deserves recognition please let us know here.