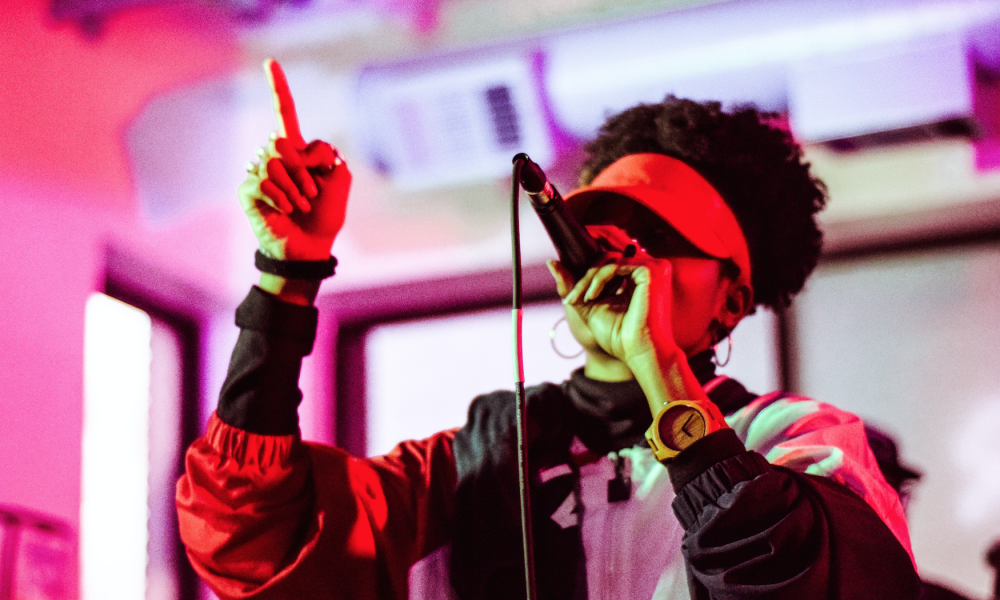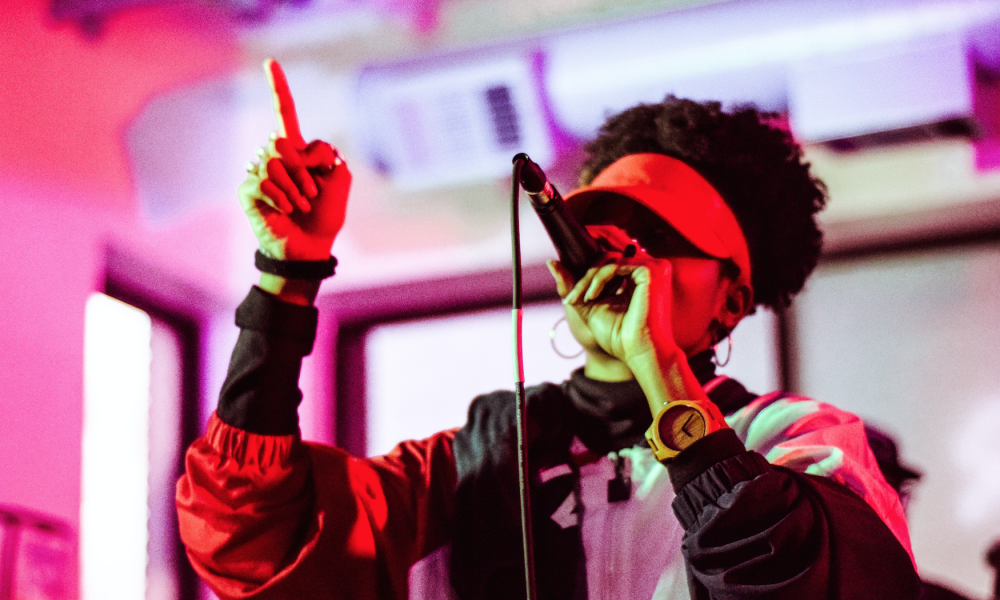 Today we'd like to introduce you to Cooley Savant.
Every artist has a unique story. Can you briefly walk us through yours?
I've been a practicing graphic designer for about five years and a hip-hop artist for 12. The more I think on this question, the more I realize that I don't have one singular, unique story that molded me into an artist. I'd like to think that a good portion of who I am, as a creative thinker, is this amalgamation of influential people, great books, and films. One moment, in particular, does stick out, however, when I think about pivotal encounters:
So, in 2015, a good friend of mine and I went to see Attallah Shabazz, the eldest daughter of El Hajj Malik Shabazz (Malcolm X) speaking at Emory University. For anyone that knows me, Malcolm X is one of my biggest inspirations socially and politically so seeing a piece of his legacy speaking live was an opportunity I couldn't pass up. I had so many expectations of that night. So many things I unknowingly wanted her to affirm for me. We were waiting for her to arrive in the pews of this tall, dimly-lit church-space converted on the campus. It was a bit ironic (maybe even careless) that they invited a devout Muslim to a Baptist church to speak but okay. Everyone's talking. There are about 50 people there, and every sound is bouncing off the walls amplifying the conversation. And then she walks out onto the stage, and the room falls completely silent. I'd never seen someone command complete silence and reverence with their presence like that. She was so poised. I was captivated. You can see her father in her face: charming but like she knows some information about you and at any moment she could read you.
Anyway, after they introduced her, she walked over to the pulpit and gave one of the most realistic, thought-provoking lectures I'd ever heard. She broke down the legacy of her father beyond the narratives we'd created to confine him. Then she started this analysis of current Pro-Black movements (most of which I had identified with) and explained the importance of living in our truths as opposed to our self-subscribed labels. I think from her perspective, as the daughter of one of the most influential civil rights leaders in the world, she was criticizing how we use these predefined labels — pro-Black, Afro-centric, Garveyists, etc. — as a means of predefining ourselves despite our nature being ever-evolving. As a result, we end up prematurely boxing-in, typecasting, shaping and defining who we are before we've had a chance to form our identity.
At one point, I stood up during the Q&A and asked Ms. Shabazz about her thoughts on constructive anger (a term I'd learned from Maya Angelou's 2006 "Iconoclast" feature). She answered my question saying, "To answer that, I have to know what your truth is." I'd never really thought about that. "What is my truth?" Beyond being a "rapper" or a "designer" or a "Black woman," what is the truth of my being? From that moment, that question has defined how I traverse life. How I make decisions. How I approach music. How I engage with fans. It's all about free-thinking and prioritizing my identity over society's expectations of my identity. I think who I am as an artist is now being re-examined through that level of honesty. Honoring my truth and how I truly feel.
Please tell us about your art.
As I mentioned, I'm a hip-hop artist and a graphic designer. Right now I work as a contracted Art Director for The Coca-Cola Company in Atlanta. For those that don't know what art direction is, it's essentially steering a design project towards a specific look-and-feel using thematic threads and visual stylization. For example, last year my team was tasked with designing the holiday content for Coke's 3D billboard in Times Square. As the art director, I put together different themes, visual constructs, styles, and design references to execute. Out of all the design roles I've had and at all the different agencies I've worked with, this role has probably been the most enjoyable. It's mentally demanding in a good way and sort of forces me to become an art collector of all sorts of media. Anything I see that I think I might want to reference or explore in the future I try to save. If you were to look at my YouTube, Instagram, Behance, etc. you'd see a ton of saved collections or playlists of things that inspire me.
While I'm working 9-to-5, I'm also finishing my album "Colors_and_Chrome." It's an album about the last five years of my life seen through the lens of social media. It includes these observations and deconstructions of social media. That's the fake, shiny, iridescence we paint over our lives — the "Chrome." And on the other side, it illustrates these very difficult, sometimes hopeless, realities — the "Colors". The truths. Those truths for me happen to include my battle with depression and my boyfriend's incarceration.
My hope is that "Colors_and_Chrome" helps people recognize their complexity. Nearly every track on the album addresses some degree of irony or contradiction within myself or society at large. One track, for instance, is called "NiggasBeLike/Don'tShoot" and it's narrated by two Black women talking about how men are trash. In the middle of the conversation, the song switches up, and they see a young black man getting pulled over by the police, at which point they start shouting for his rights. I don't look at any of the concepts as a criticism but more so an observation of who we are: complex, nuanced people that deserve a lot more credit and gracefulness than what we give ourselves and other people. Modern discourse is growing so black and white. No one leaves room for grey area. But I'm hoping by opening up about my experience and advocating for that transparency, we see real social progress based on our truths and not these social media-based veneers we hide behind.
If not though at the very least, it sounds good.
What do you think is the biggest challenge facing artists today?
That's a great question. There's a book I'm reading now called "Resisting Happiness" by Matthew Kelly and, as I'm reading it, I'm recognizing that one of the biggest challenge facing young artists today is self-sabotage. When I say that, I don't mean to come off preachy or condescending. But I think that, unfortunately, some of us have been trained to believe that to be great creators, self-deprecation is obligatory. Or that because we're artists, we deserve to struggle. No doubt, the struggle is real…but it doesn't need to be normalcy. I think that as a result of that thinking we treat our sleep-deprivation, anxiety, depression, and social awkwardness as these adorable badges of honor to substitute our personalities. That this perpetually tardy, purposely unkempt, immaturity is endearing when it's just self-sabotage. And I'm a perpetrator of it too!
My therapist said something really interesting to me one session. He said, "We often get so comfortable within our struggles that they become a piece of our identities. It gets to the point that we're scared to get help for our addictions, traumas, anxieties because without those things defining who we are, we have to reform our identities. That's scary to some people." I used to do that often. Every time an opportunity would come my way I'd default to whatever standard of comfort I'd set for myself. Scared to be bold.
To combat that self-sabotaging habit, I think it's really important to be intentional about the words we use. Even beyond positive affirmations, it's about recognizing that everything we say about ourselves, even in jest, manifests itself into reality. For me, removing phrases like "I'm trash," "I can never," "I'm dead," "I'm stuck" has completely altered the way I view myself and my work. So yeah. I'm not saying there aren't external factors making artistry difficult, but I think artists really are resisting their own happiness.
How or where can people see your work? How can people support your work?
As I'm gearing up for my tour, I like to tell new supporters that they can always help by sharing my work. Passing along my music or design work to a friend is much appreciated. I don't take it for granted in the least.
For my design work, people can find me at www.seecooleyplay.com.
For my music, my current singles are available on Spotify, iTunes, Google Play, Tidal and more including free downloads on Soundcloud. For random rants on social issues, selfies, and more importantly, updates on new music releases, follow me on Instagram at @cooleysavant!
Contact Info:
Image Credit:
Keenan Hadley
Stephanie Brown
Lady Valore
Enrique Morgan
Getting in touch: VoyageATL is built on recommendations from the community; it's how we uncover hidden gems, so if you know someone who deserves recognition please let us know here.